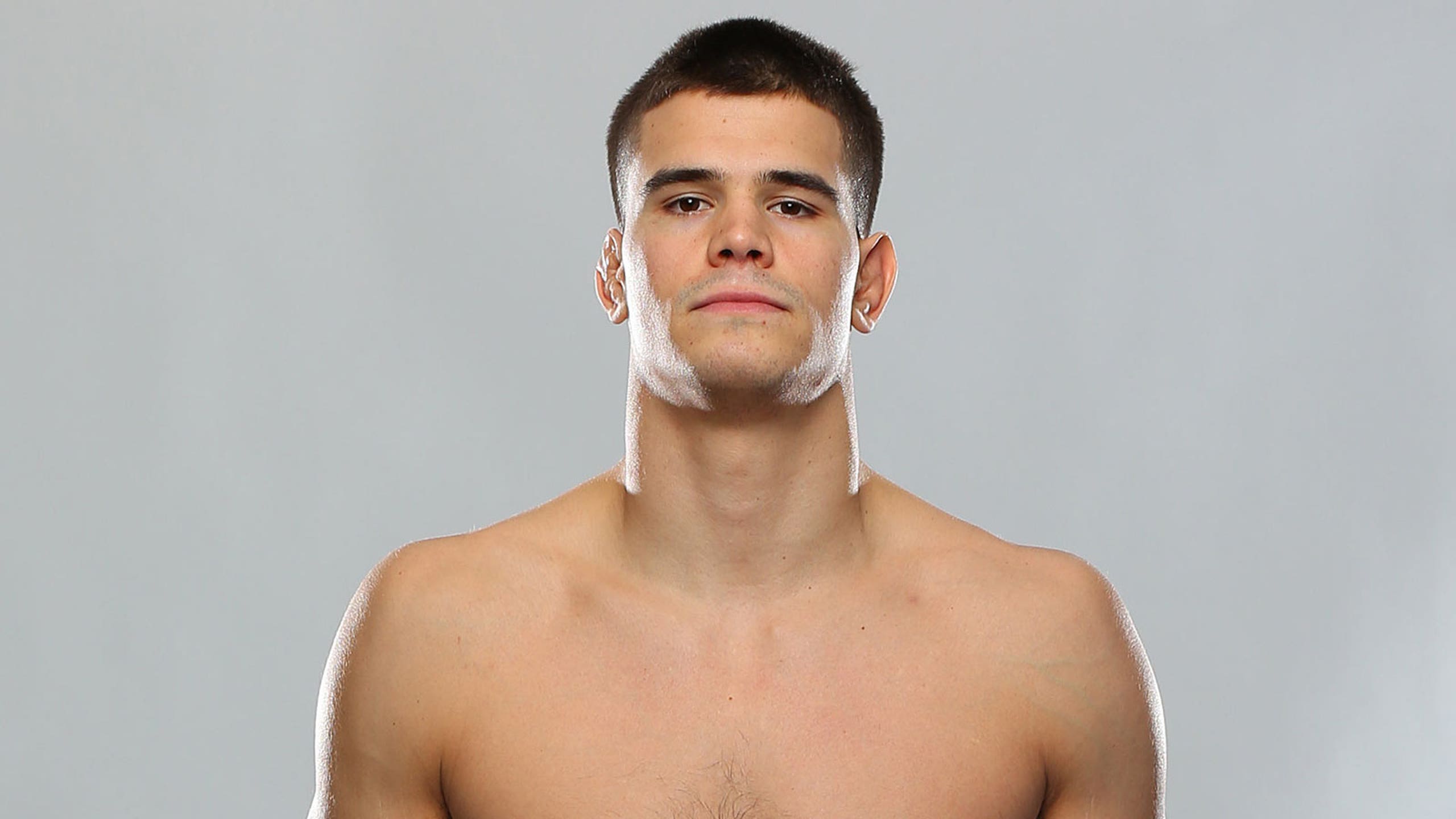 Mickey Gall ready to give CM Punk a reality check by beating up Mike Jackson
BY Damon Martin • February 5, 2016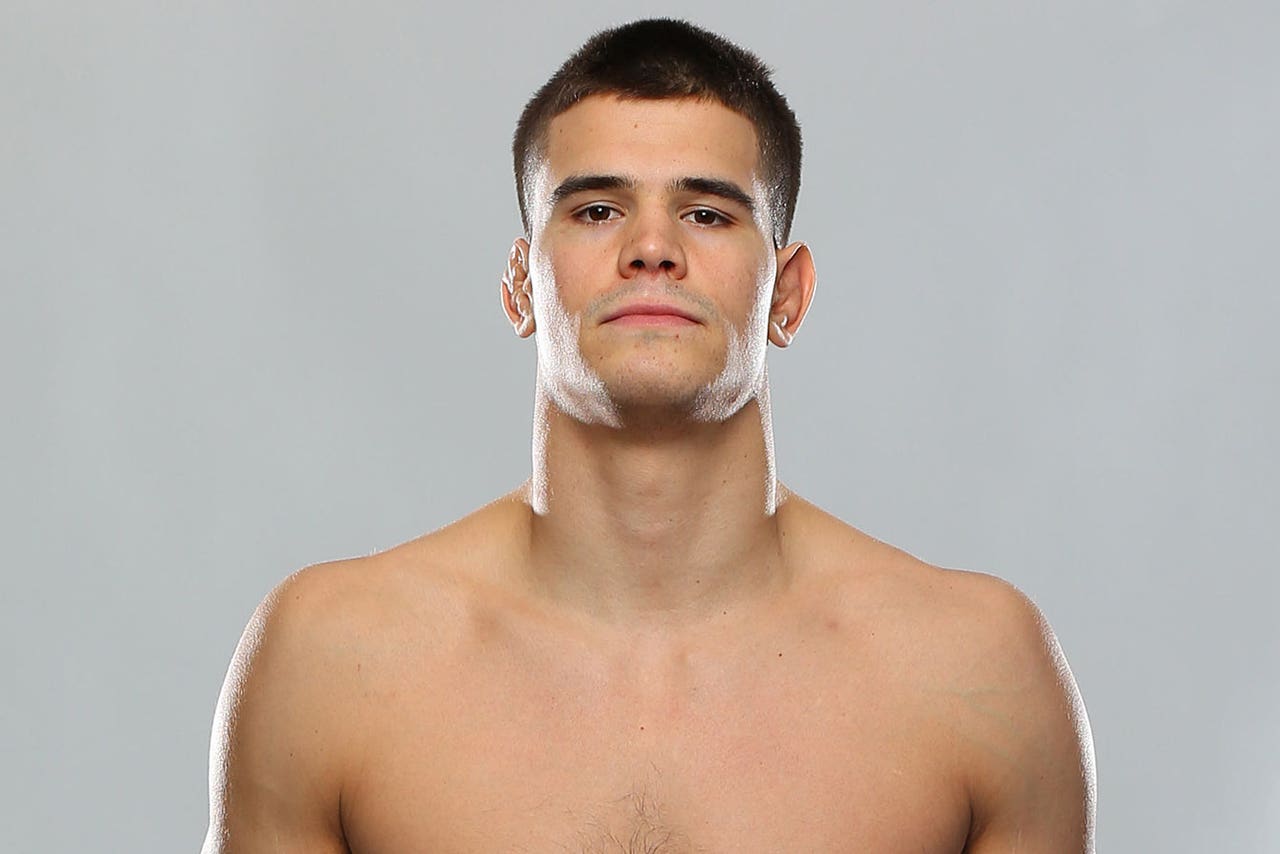 UFC newcomer Mickey Gall knows he's holding a lottery ticket in his hand ahead of Saturday night, when he'll face fellow Octagon freshman Mike Jackson for a chance to fight former WWE superstar CM Punk later this year.
Gall was discovered during UFC president Dana White's reality show "Looking for a Fight" and then signed as a possible opponent for Punk in his debut.
Gall knows he can't look past Jackson while waiting for the chance to face Punk, so he's done plenty of research on the part-time fighter, part-time reporter from Texas, and let's just say he's not exactly worried about what he's bringing to the table.
"I'll say I'm not impressed," Gall told FOX Sports when speaking about Jackson. "I have seen what he has, he has some good stuff. It would take a lot more than that to impress me. I respect it but I'm not respecting it too much. I see a lot of vulnerabilities and I see the fight going very well for me. Nothing I can't handle and then some.
"I do feel that I'm better than him on the feet and on the ground. On paper, my ground game is better than my striking but I have a good 'off' button. If I hit you in the right place, you're going to sleep. I think I'm better in both spots."
The fight this weekend with Jackson will not only earn Gall a chance to face Punk with a win but it also allows him to feel the bright lights of fighting in the UFC before one of the most highly anticipated bouts of 2016.
Gall has heard all about the infamous "Octagon jitters" and he's not denying that they exist, but he's also mentally prepared for what it's going to feel like stepping into the UFC spotlight for the first time and he's ready for it.
"I always feel that pressure. I feel that pressure before every time I fight," Gall said. "I don't want to go out there and just get by. I want to win so bad but I get 15 minutes to show what I do and what I've been doing for the last seven and a half years. I look to make the most of that. For lack of a better word, I look to show off what I can do during that 15 minutes."
Gall is also looking forward to Punk sitting cage side for his fight with Jackson on Saturday because his potential future opponent will get a dose of what he's going to receive when they finally fight later this year.
Preparing in the gym is nothing like the feeling of an actual fight and Gall is curious how Punk will adjust, especially after watching him take care of business against Jackson.
"I'm sure at the gym he's at, he's gotten reality checks. I think I'm going to bring a next level reality check," Gall said. "Whether it's when he sees me this time or me and him get the opportunity to be in the cage together. I think when he's in the cage, it's different. A real fight is different than practice -- a different kind of nerves, a different kind of reality.
"I'm sure he's had his share of reality checks and he'll be better from that, but when he gets in there in his first UFC fight against me, it will be a different reality check."
The best part about Gall facing Jackson and then moving on to fight Punk is how he'll be the focus going into his matchup this weekend before the entire world shifts its attention to the former WWE wrestler making his fighting debut.
Gall sees this as a similar scenario as Holly Holm knocking out Ronda Rousey at UFC 193. In the lead up to the fight, the former boxing champion was able to relax and just focus on the fight while Rousey got bombarded with media attention, interviews and scrutiny with everything from questions about her personal life to her growing schedule in Hollywood.
Gall knows Punk is going to get hit with a litany of questions ahead of their fight while he just gets to sit back, relax and get ready to hand the former WWE star a loss.
"I think the Holly Holm-Ronda (Rousey) thing could be a good comparison," Gall said. "Ronda's a superstar -- (CM Punk) is a superstar. When I was on the pay-per-view, nobody knew who I was and he's been a star for years. I'm feeling some pressure for this fight on the 6th, but I'll be relaxed after."
---
---