Mickey Gall knows he shouldn't be on the poster for UFC 203
BY Damon Martin • November 15, 2016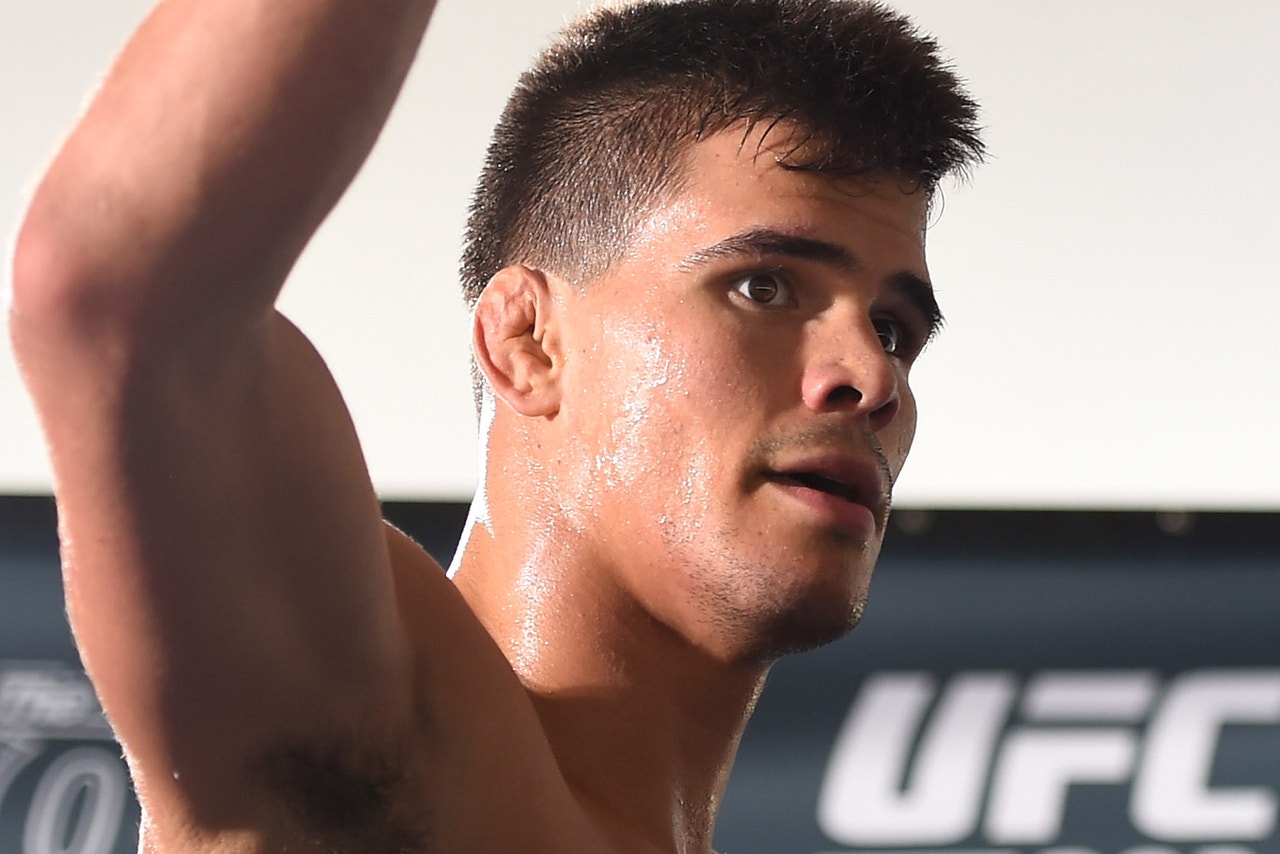 Mickey Gall had no illusions that he was getting a call up to the UFC long before he was probably ready.
With two amateur fights and one professional bout under his record, Gall was probably still a year or two away from being offered a contract with the biggest mixed martial arts promotion in the world.
But when opportunity knocked for Gall to fight former WWE superstar CM Punk in his pro debut in the UFC, he jumped at the chance.
Now just a few days away from actually facing Punk inside the Octagon, Gall admits it's all a little bit surreal, especially when he sees his face on the poster advertising UFC 203.
"Call a spade, a spade but yeah, I'm very happy with the opportunity. I'm going to make the most of it," Gall said on Wednesday.
Gall has stated time and time again that the pressure of this moment won't get to him, and he's just excited to finally face Punk after months of waiting.
Gall defeated Mike Jackson back in February to earn the fight with Punk, but then the former WWE star was forced into back surgery that kept him from competing until this card in September.
Gall has predicted a dominant finish over Punk when they finally square off, but beating a popular former professional wrestler won't be the end of his run with the UFC because he's already making plans for the future.
According to Gall, he has a very specific opponent in mind to face after he's done with Punk and he can't want to call them out when he gets on the microphone once his hand is raised for his second UFC win.
Asking for the fight with Punk when Gall was discovered on UFC president Dana White's reality show "Looking for a Fight" got him this shot so why not keep up the trend with his next opponent as well.
"Yeah, I'll probably have a name in my mouth. I'm not going to say yet, but it got me to the dance so I'll keep dancing with that," Gall said.
"I think when you're on the mic, make the most of it. When they ask you who you want, I'm not going to say 'whoever the UFC wants to give me'. I'm going to have a person. I'm saying the person I want to fight."
---
---