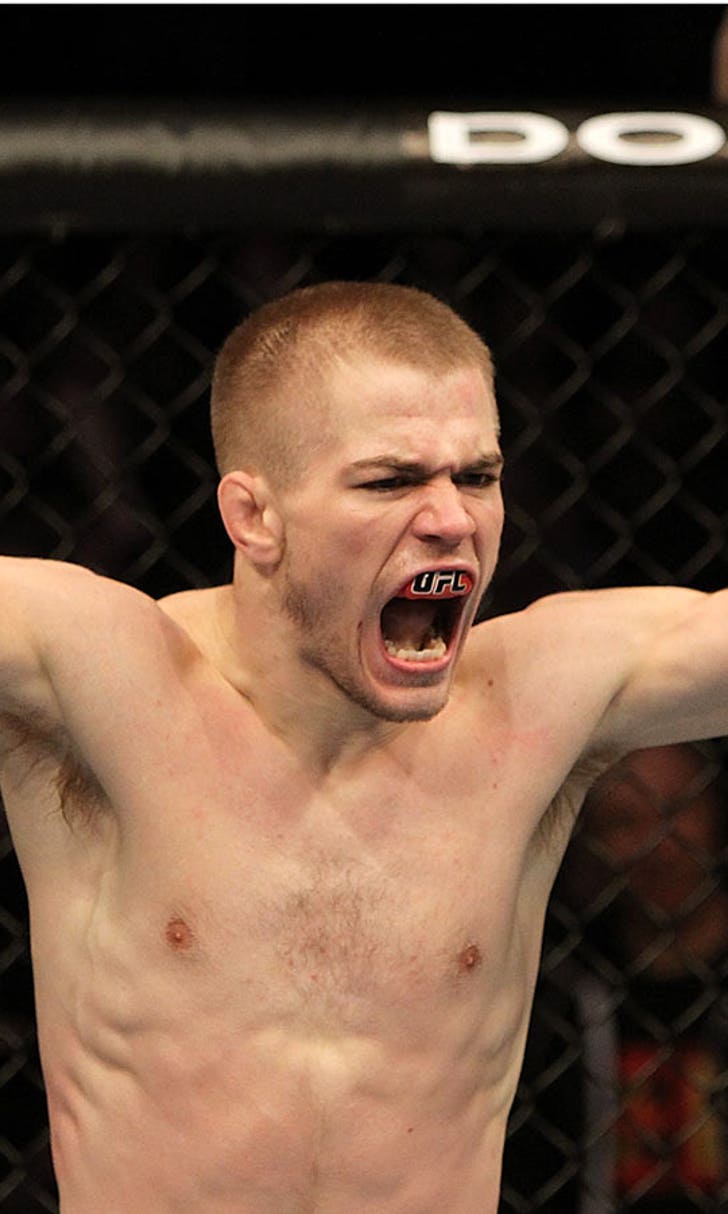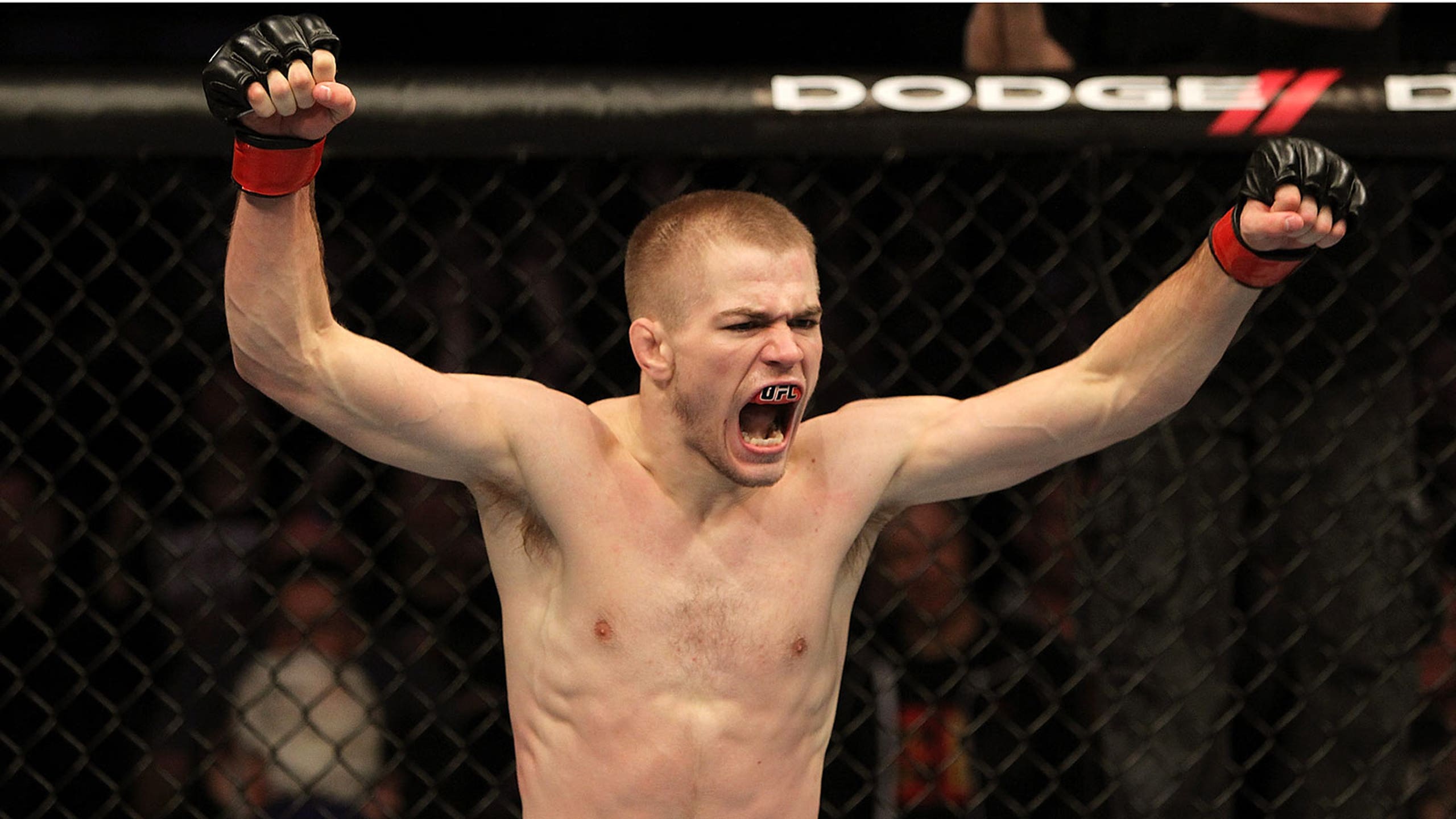 Michael McDonald: Faber showed 'weakness' by admitting concern about the knockout
BY Damon Martin • December 10, 2013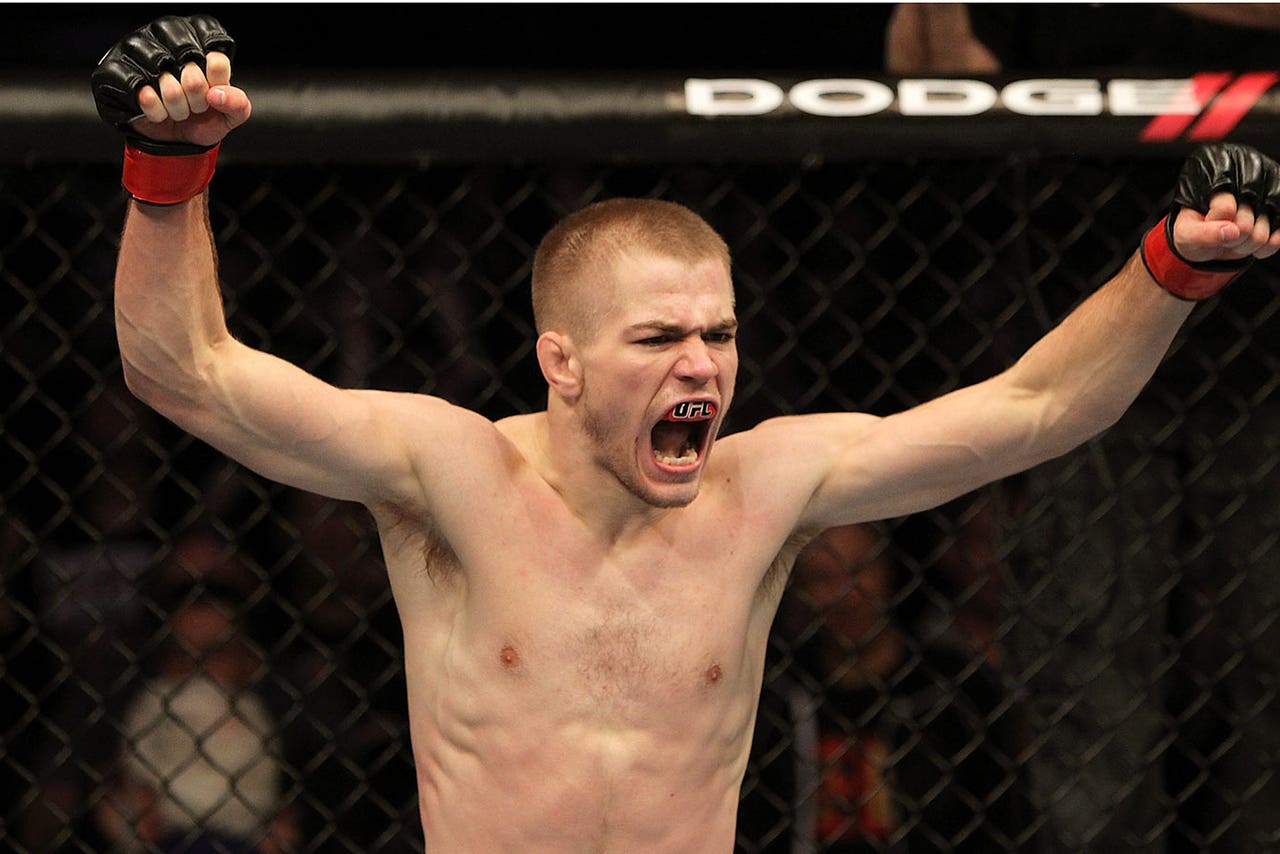 If you take a glance at Michael McDonald's career record there are a few things that stand out.
At 22-years of age, McDonald has already competed in 18 professional fights, but that's not the first thing you notice.  What should pop out right away when examining McDonald's resume is his tendency to finish opponents with devastating regularity.
Through those 18 fights in his career, McDonald has only gone to the judges two times and in his 16 wins, he has nine wins by knockout or TKO and another five by submission.  Now on paper, McDonald has proven to be a pretty well rounded fighter and with youth on his side chances are he's only going to get better.
So why is it that McDonald is so often pegged as a striker with opponents often times not even mentioning his submission and grappling game?
Even Urijah Faber, who faces McDonald at this weekend's UFC on FOX 9 card, doesn't believe the young bantamweight presents much danger to him at all outside of the knockout power that he possesses in both hands.  Faber has called McDonald the most dangerous striker he's faced but also says he's 'one dimensional' and that's the only area he truly has to show concern for in their fight.
"I would say the only way I lose this fight is if I'm unconscious," Faber told FOX Sports when speaking about McDonald.  "I really feel that's his big chance is to get a big knockout with me.  I feel like I have a couple of different ways to win.  I feel like if it goes to decision it's going to be in my corner.  I feel like if it goes to the ground it's going to be in my favor.  I feel like even in the standup game, I feel like I can out point him. His knockout power and precision is what I have to be real careful of."
Now the natural instinct for some fighters when hearing an opponent say this about them might be to react with anger.  Most of them aren't Michael McDonald, however, because he's anything but conventional in a sport often times filled with big egos and bruising personalities.
To give an example of McDonald's grounded nature, when he recently pocketed $100,000 in bonus money for his last fight when managed to pull off both 'Fight of the Night' and 'Submission of the Night' he decided to do some serious frivolous spending with the newly won cash.  Frivolous in this case is used with extreme sarcasm because McDonald's biggest purchase was a 2003 Dodge Ram truck that he plopped down $3000 to purchase with the express purpose of him repainting and fixing the decade old truck.  Oh and the other major purchase McDonald made?
He bought a vacuum.
There's not much about McDonald that could be stereotyped for anyone trying to write the book on what a UFC fighter is supposed to act like inside or outside of the cage.  It's probably for that reason that when McDonald hears Faber call him one-dimensional or saying that his only chance to win is by knockout, he doesn't lash out or try to goad him into a battle of trash talk.
Instead, McDonald sees Faber's comments as a sign of weakness because now he already knows that the former WEC champion is worried about something going into their fight and that's an advantage he will gladly take once the cage doors are closed.
"I think the fact that they're freaking out about it at all is a weakness," McDonald told FOX Sports. "That's a problem and that's something that shouldn't be there, the fact that they're freaking out.  I don't freak out about my opponent's games."
Unlike Faber, who has obviously paid close attention to what McDonald does well, the young contender from Modesto, California can't say the same thing.  Of course McDonald has seen Faber fight, but he's not the kind of fighter that will over analyze what any opponent does to any great extent.
Instead McDonald just focuses on his own preparation, and if he's got Faber worried about any aspect of his skill set then the work is already starting to pay off.
"I love this quote that Matt Hughes said - 'I don't train for other people, other people train for me'.  I love that quote," McDonald said.
"This isn't about my fight with Urijah Faber.  This is about my stock chart and I want to make sure that I'm still going up, that I'm still getting better.  Even after Urijah's done, I'm still going to need to get better.  I can't train for one person because then after one person, now I'm completely stagnant until the next person.  What if I can't find out as much information on them?  To me it's not about Urijah Faber, it's about getting better."
To get better and improve, every camp starts fresh for McDonald and all he ever sees across the Octagon from him is a nameless, faceless opponent that he gets the chance to experiment against once the first round starts.  As Walter White once said so famously on 'Breaking Bad' - 'chemistry is the study of matter, but I prefer to see it as the study of change'. McDonald is a master chemist both inside the Octagon and his training room, and he relishes the chance to change the game again and again as he mixes up all the elements at his disposal and then unleashes it on an opponent sometimes not even knowing what's going to happen until he throws it.
Faber just happens to be the next test subject on Saturday night.
"I think the coolest thing is that I have theories in my head that I think are going to work, and I put them to the test and they actually do work.  A lot of the things I do, no one taught me.  God gives me the information and I put it into practice," McDonald said.
"That's my philosophy for this fight and that's my philosophy for all my fights."
---
---