Michael Chiesa doesn't buy Kevin Lee's act at the press conference as his real persona
BY Damon Martin • June 23, 2017
Michael Chiesa isn't a man who lives with many regrets but he'll admit getting into a press conference brawl with opponent Kevin Lee last month wasn't one of his career highlights.

The altercation occurred after Lee made reference to Chiesa showing up to their fight because his mother would have tickets to the show. Chiesa erupted on stage while shouting at Lee before charging towards him as security quickly jumped up to intervene.

Chiesa prides himself as being a consummate professional so looking back on that incident is not something he would hold up as one of his better moments since joining the UFC roster. At the same time, Chiesa understands that the press conference melee definitely brought some new eyeballs to his fight with Lee this Sunday night from Oklahoma City.

Despite the extra promotion, Chiesa still believes that Lee was putting on a show in front of a lot of cameras that day, which is just another reason why he was able to move past the altercation and get back into camp to prepare for the real battle ahead.




"Look that wasn't one of my prouder moments. Do I regret it? No. But am I proud of it? Absolutely not," Chiesa told the Fight Society podcast ahead of his bout this weekend on FS1. "That's not the type of person I am but it happened and that is a positive that you can take away from it, that it promoted the hell out of the fight. That wasn't my intentions.




"I think that Kevin was trying to draw blood and get some kind of rise out of me because I don't think he's that kind of person. I've always had good interactions with him outside of this whole experience so I think he's just trying to be someone he's not. Cool, it just got us a [expletive] ton of attention and now people are going to tune in for this fight."





As much as it might seem that nearly getting into a fight on stage would fuel some competitors to want to win that much more, Chiesa says he doesn't need that kind of adrenaline fueled motivation to make him want to beat Lee on Sunday night.

Instead, Chiesa wants to win because he's been out of action for over a year and he's just anxiously awaiting his opportunity to remind the lightweight division that another contender has returned.

"Honestly, truth be told, it doesn't do any extra motivation for me at all," Chiesa said. "I mean I'm as motivated as you can get. That type of [expletive] doesn't heat me up. It's like I was saying to one of my friends, Tom Brady doesn't show up to the Super Bowl pissed off trying to throw touchdowns. Tom Brady shows up at the Super Bowl at the peak. I'm training like I always do, I'm highly motivated, I bring no emotions into my fights.

"So that press conference that's a thing of the past. That's water under the bridge. At the end of the day, I get to beat the guy up and that's motivating enough for me."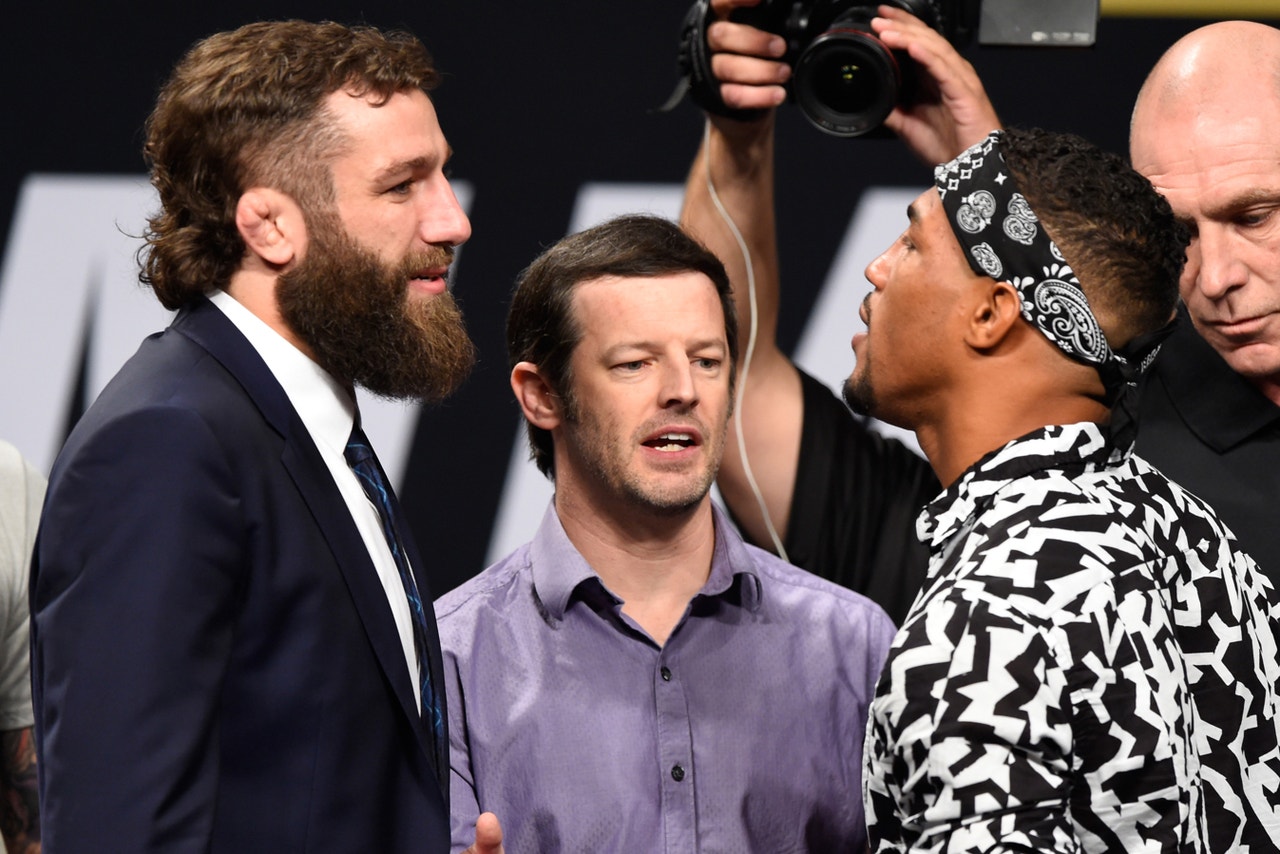 While the picture being painted about the fight might be one of bad blood, Chiesa says that couldn't be further from the truth.

He approaches every fight the same way with no emotional attachment to an opponent, which is why Chiesa says Lee's feeble attempts to get under his skin was really a lost cause.




"You're not going to win mental warfare with me. I am one of the mentally toughest guys, if not the mentally toughest guy in the UFC," Chiesa said. "I won my fight on "The Ultimate Fighter", my dad died the next day and I stayed in the game and won the whole thing. Beat two guys that were picked No. 1, first picks, for either team. Got dropped in two fights, still pressed on. You can't break me mentally.




"This guy trying to jump in this mental warfare, if that's what he's trying to do, you are climbing a very slippery, sandy, steep slope. You will not win mental warfare with me. Nobody will. I show up to win. I don't show up to hurt a guy. I don't show up with emotion. I'm not angry, kick your ass, nothing. I'm just out to beat you. I'm out to win. That's all I care about."




Chiesa expects an intense stare down with Lee during the weigh-ins and probably the same thing once they are standing in the Octagon together on Sunday night, but then the mission at hand is just about getting a win.

When he suffered his back injury last year, Chiesa was poised for a main event fight against top ranked lightweight contender Tony Ferguson and that's the position where he wants to return after he finishes Lee this weekend.

"The thing I'm excited for most to come back and not only remind people that I'm very relevant in this division but show them affirmation that I am a future world champion," Chiesa said. "I'm going to be a champion in this division.

"I will be the UFC lightweight champion. Mark my words."

Listen to the rest of Chiesa's interview from the Fight Society podcast on Soundcloud or download and subscribe to the show via Apple Podcasts. Don't miss Chiesa's fight this Sunday night with the main card kicking off at 9 p.m. ET on FS1!


---
---