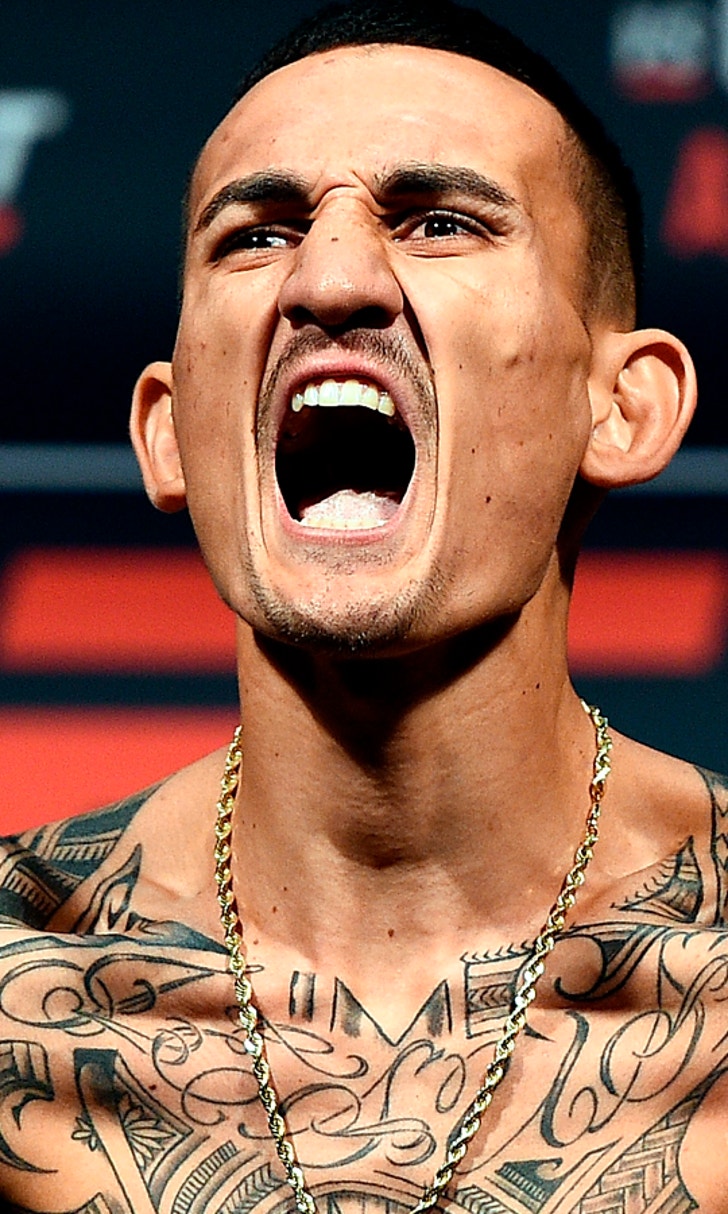 Max Holloway blasts Jose Aldo for not fighting him at UFC 206
BY Damon Martin • December 9, 2016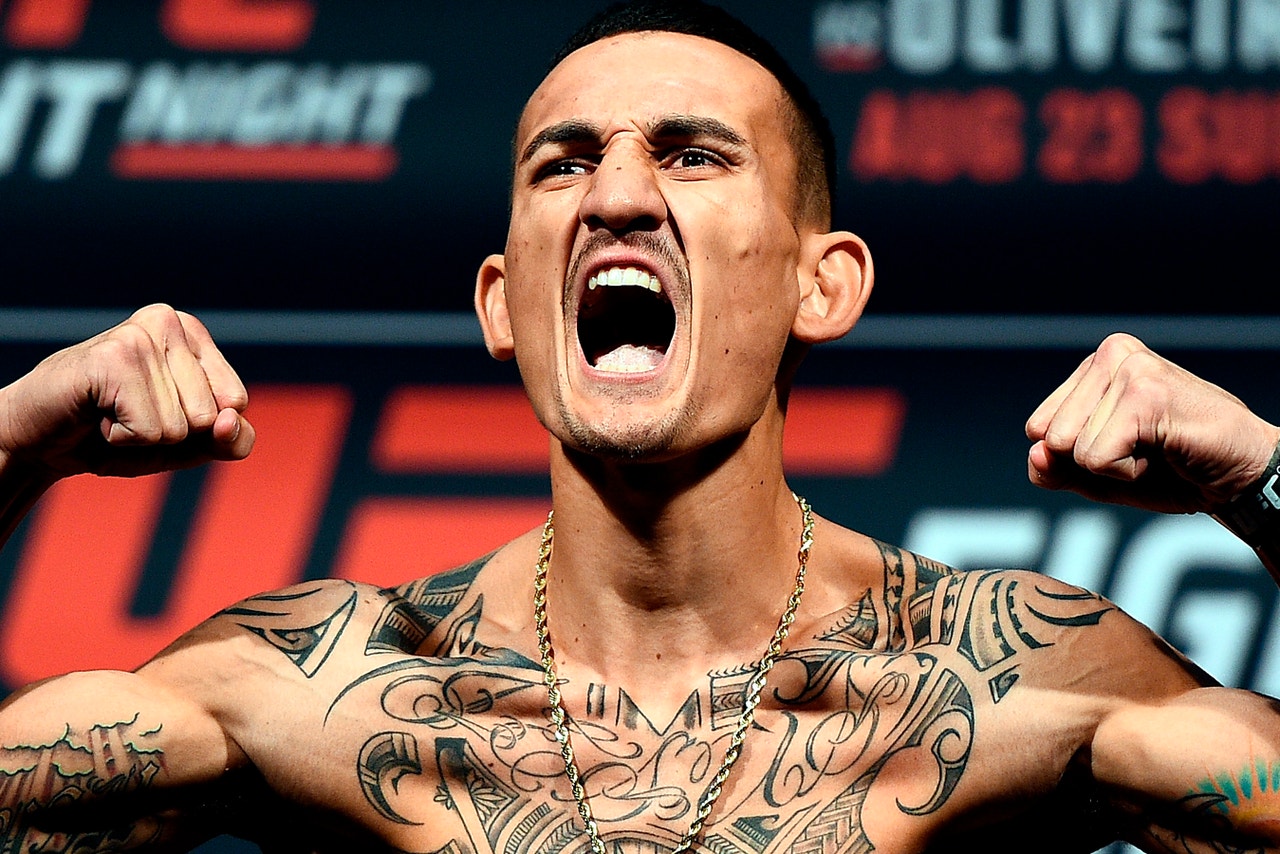 Before Max Holloway was matched up with Anthony Pettis at UFC 206 in Toronto, the Hawaiian featherweight had been rumored for a matchup with Jose Aldo instead.
According to Holloway, he heard that a fight with Aldo was potentially coming together for either UFC 205 in New York or UFC 206 in Toronto but then all of a sudden neither actually happened.
The UFC finally offered him a bout with the former lightweight champion, which he gladly accepted while never knowing exactly what happened with the proposed matchup against Aldo.
"I was supposed to be booked with the interim title (with) Jose Aldo at (UFC) 205, they was talking about or either here at 206. I don't know what's going with that guy's mind," Holloway said during the UFC 206 media conference call on Tuesday. "He needs to get his mind straight.
"All I know I got my mind straight, now I've got Pettis on Dec. 10 and I'm looking forward to a fight."
Holloway further accused Aldo of avoiding the fight with him when his name came up again later in the same call while addressing the Brazilian being declared the undisputed champion again after Conor McGregor had his featherweight title stripped last week.
Aldo has been at odds with the UFC for a few months now, even suggesting at one point that he was going to retire from the sport rather than fight again.
Eventually, Aldo conceded that he was going to return to the UFC, but obviously he's now waiting for the winner of the interim title fight between Holloway and Pettis to determine his next opponent.
"That mother (expletive) he got diagnosed with that (expletive) (expletive)-itis that he's been (expletive) having lately. Whenever he wants the vaccine, he can come and get it. So we'll see what happens," Holloway said about Aldo.
"It is what it is. This guy's over here talking about fighting this and that and whatever, he wants to fight, he wants to fight. Mother (expletive) had a fight and he didn't take it and now it's me and Pettis. Now it's time to go out there and put on a show for the Canadians and Toronto and the world. It's going to be a great night. Tune in Dec. 10, you're going to see some fireworks."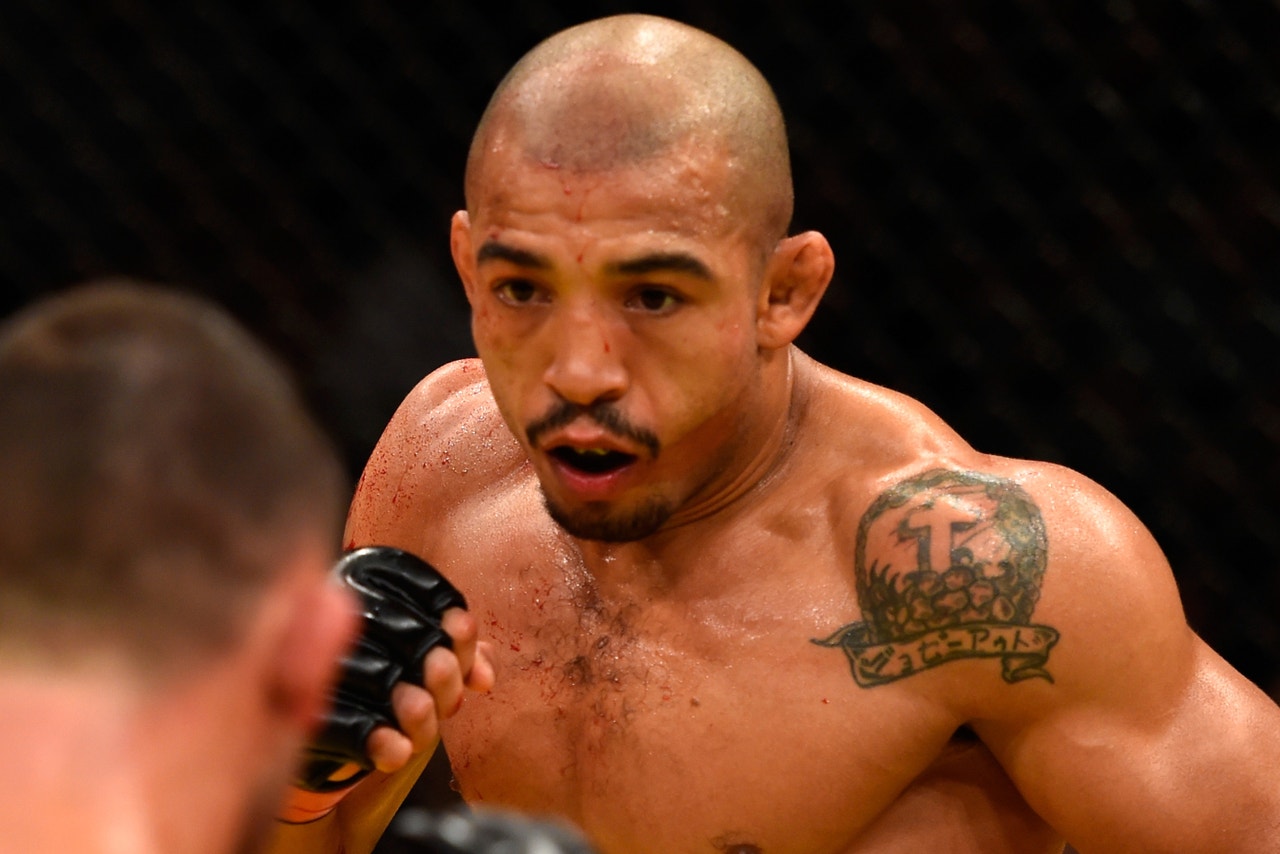 Holloway can't even begin to delve into Aldo's mindset much less predict how he recovered from the 13-second knockout courtesy of McGregor last December.
Aldo was the only featherweight champion in UFC history until McGregor dethroned him but he worked hard to regain some of that mystique with a five-round decision over Frankie Edgar at UFC 200.
Whether or not Aldo is just as dangerous as he was before is unknown, but Holloway looks forward to testing that theory after he gets through Pettis at UFC 206.
"I ain't friends with the guy. I don't follow him on social media or whatever. I don't talk to him or see the stuff he posts or have a conversation with the guy. Who knows what's going through his mind, only his coaches and only himself but we'll see what happens," Holloway said.
"We'll see what happens after Dec. 10. After Dec. 10 we'll see what's up with that guy's mind."
---
---