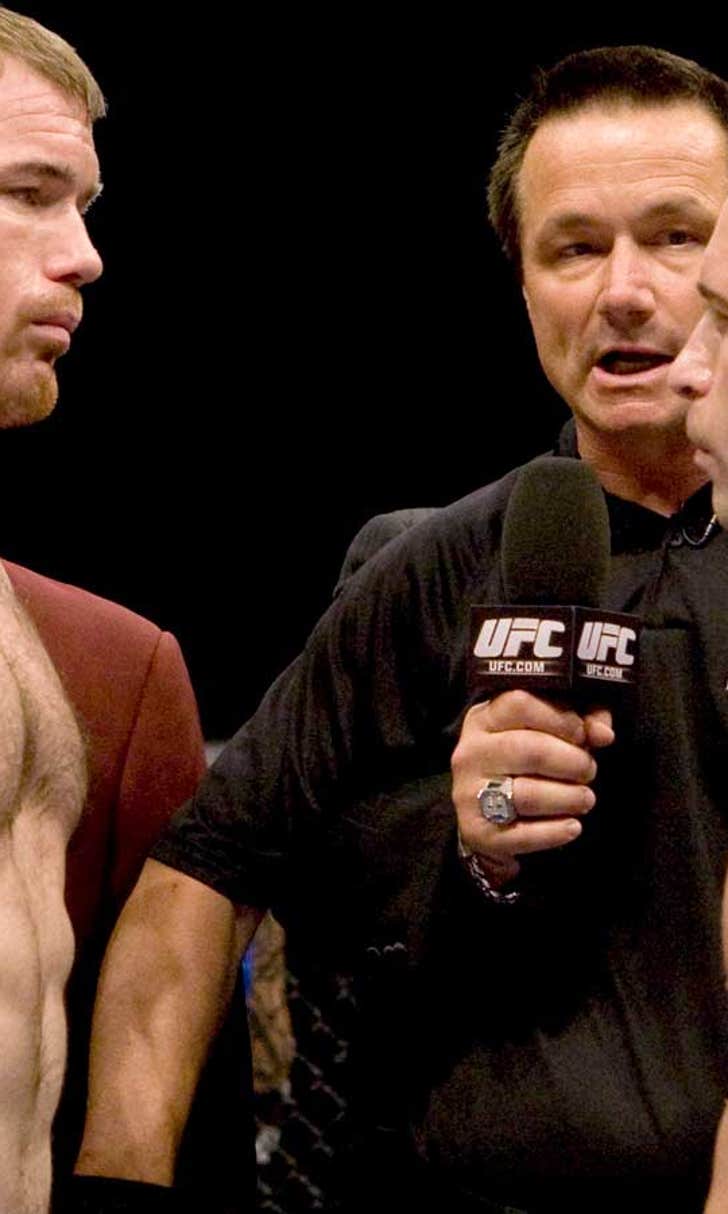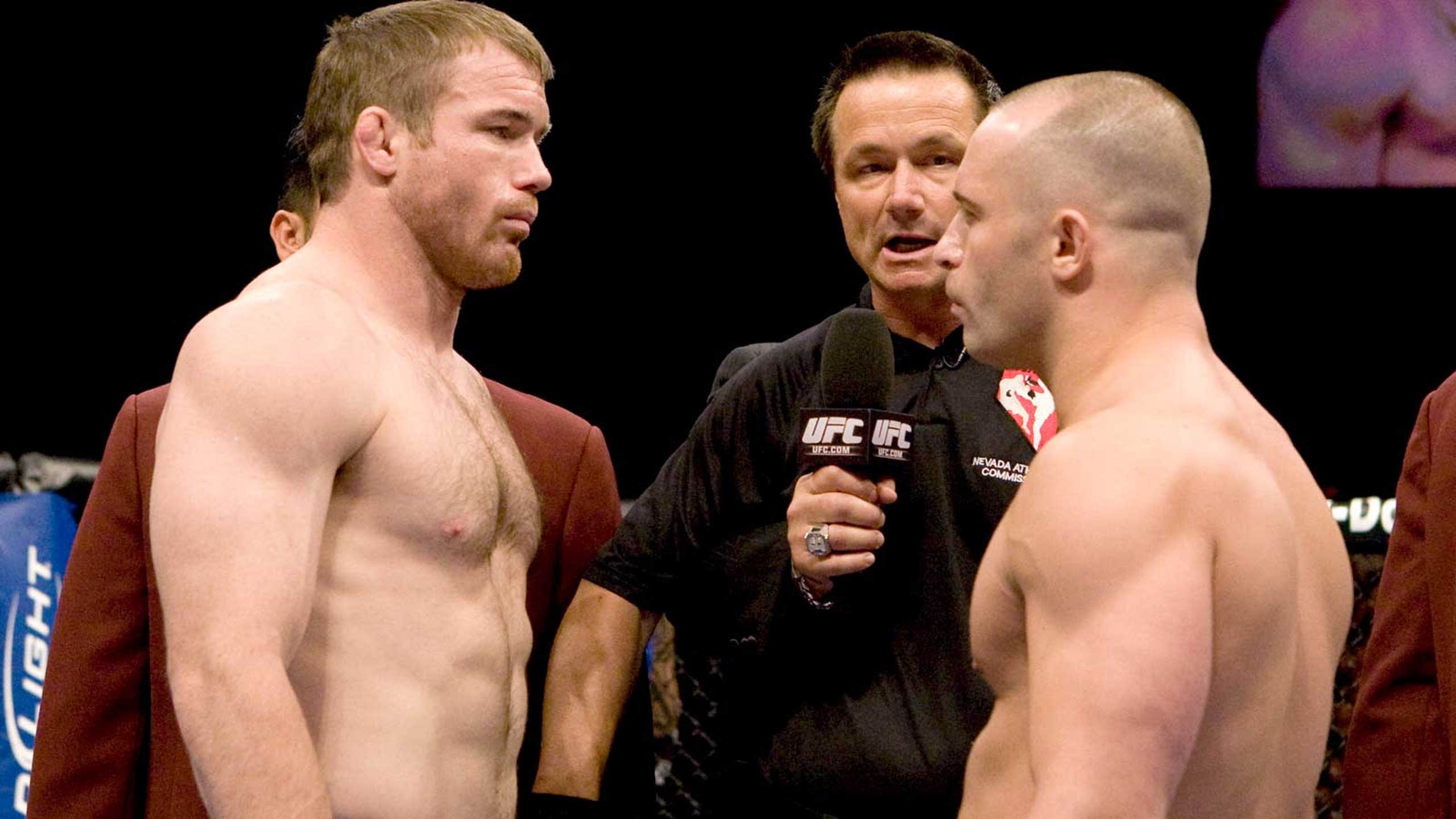 Matt Serra 100-percent serious about returning to smack Matt Hughes
BY Damon Martin • February 26, 2014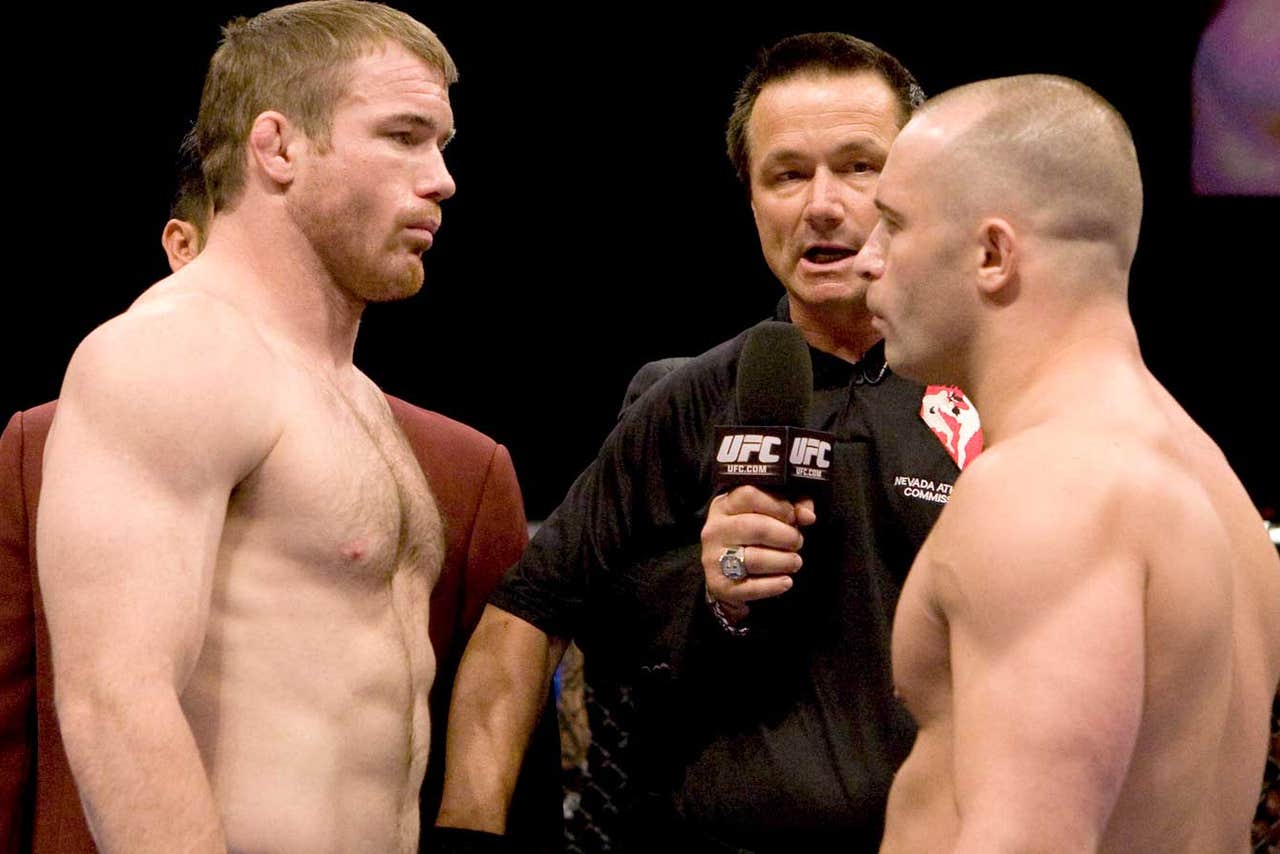 The Twitter world exploded recently when two former UFC welterweight champions with a long standing grudge started a back and forth conversation that ended with both of them agreeing to come out of retirement to face each other in one more fight. 
Matt Serra versus Matt Hughes remains one of the best rivalries in UFC history, and it's a safe bet that these two aren't exchanging Christmas cards or calling each other on the weekends to talk about the glory days.  Their season of The Ultimate Fighter remains one of the most talked about and volatile years the show ever experienced, but in their lone fight inside the Octagon Hughes got the edge and picked up a win over the New York native. 
It's been almost five years since the two fighters met in the Octagon, but a fan decided to stir the pot recently and ask both Hughes and Serra if they would ever engage in an exhibition grappling match.  Serra, a Brazilian Jiu-Jitsu black belt under Renzo Gracie, has competed in dozens of grappling tournaments, but against Hughes there's no chance he'd want to face him without at least he prospect of being able to punch him in the face.
"Some girl on Twitter, and I don't usually respond to a lot to Twitter things, but basically the girl was saying something like how about me and Hughes have a wrestling match at the UFC Fan Expo.  I didn't respond to it because you know you get a lot of stuff on there that's nonsense, but then all of a sudden I saw that he responded to it and he knows the girl.  He called her by her first name and he's like 'what are the rules?  What would that consist of?' and he's like inquiring about it and I can see where this is heading.  He'll say 'oh I'd be up for a grappling match'.  Listen if I'm going get in shape and train for something, this guy's scared to get hit, I'm not going to sit there and have a freaking wrestling match.  This ain't 2001 in Abu Dhabi or something. If I'm going to train, I will fight the guy, I want to hit that guy and that's what I said," Serra told FOX Sports.
"He said something back like 'oh you'd have to lose some weight' or something because that's about as witty as that moron gets.  I'm like dude, I would gladly put the pasta down for the chance to smack you again.  Everybody kind of took to it and they were blowing up about it.  I'm 100-percent all for it."
Days after the Twitter exchange happened, UFC president Dana White weighed in on the subject and said he has no interest in promoting a fight between Serra and Hughes because both fighters are retired and the best years for both are behind them.  Despite White's words of discouragement, Serra isn't sold that he can't convince the boss that a fight with Hughes could still pack fans into their seats.
Serra is 39 years old and still trains daily with his students while also serving as coach for several prominent UFC fighters including middleweight champion Chris Weidman. Hughes at 40 isn't that far away either so with both fighters on board to face off anything's possible. 
"I'm going to tell Dana this doesn't have to main event like (Randy) Couture vs. (Mark) Coleman when they were 50.  It will be better than that for sure," Serra said.  "We're both professional.  I think maybe his light's been put out a little bit and maybe people don't want to see him get his lights put out again."
While Twitter sparked the interest in the fight recently, it was a UFC video that actually turned Serra's lights on a couple of years ago when a camera crew came to his school to film an interview with the former champion for the 'Ultimate Matt Hughes' fight collection. Serra used words like 'legend' to describe the former welterweight king, but then the camera crew decided to share some of the words Hughes had said about him.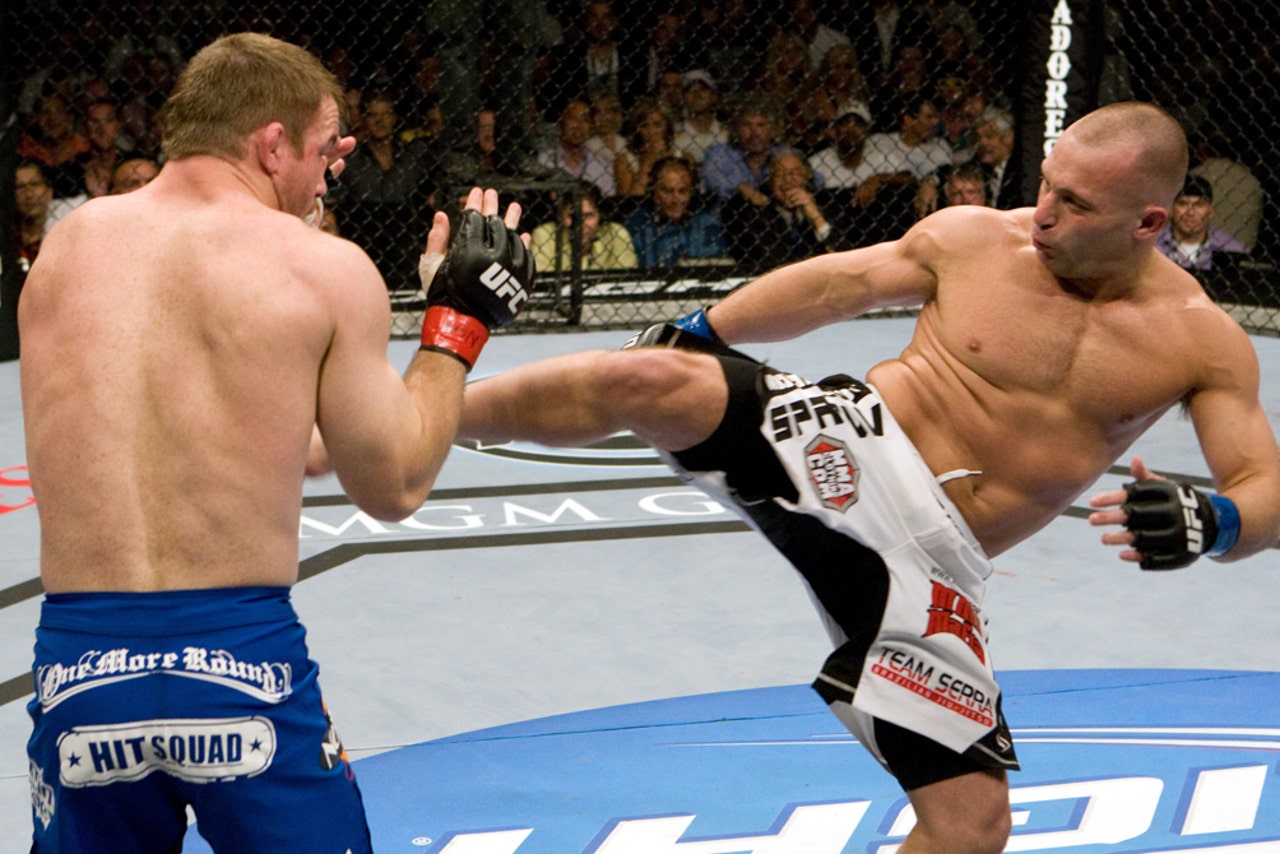 Serra vs. Hughes from UFC 98
Needless to say, Serra's interest in the rivalry was renewed instantly.
Now with fans buzzing on Twitter and other social networks, he would seriously like to gun for another fight with Hughes and then call it a career when it's over.  He might even ask the UFC for a job when the fight is over.  As a matter of fact, he'd like to ask for Matt Hughes' job with the UFC if only he could figure out what it is the hall of famer actually does on a daily basis.
"I thought we hugged it out after we fought, but the guy obviously couldn't help himself because he's just a dips--t.  I'm sure the guy's very busy being the human relations or whatever it is. Somebody tell me what is it he does for the UFC? What does he do for the UFC right now?  Please tell me, I want that job.  Let's fight for the job. I think the fighters will relate better with me than they will with that dips--t," Serra said.
"I want to see a job description. What happens when he wakes up and goes into the office?  What is he doing?  What fighters are calling that guy when they have a problem?  I really would just love to get that fight again so I could just f--king hit that guy.  He's just the worst type of guy.  He's that guy."
Serra isn't ready to start calling in favors with Dana White just yet, but he still believes under the right circumstances a second fight with Hughes could happen.  As far as compensation, Serra is happy to work under the same deal he had when he retired from the sport last year with one addition added to the contract.
Winner takes all for Hughes' job with the UFC.
"Dana breaks my balls all the time cause I do like the pasta, but there's not a chance, I don't go into my fights chubby ever.  I always do the right thing.  Like I said, book it for five months from now.  Give me a couple of months to get in shape and boom we're in there.  I know how to fight, I can get in shape with (Ray) Longo there and we'll get in shape.  We'll end it right," Serra said.
"I say we fight for the fighter relation job.  I'll fight him for the job, I think I'd be good at that job.  I think I'm 100-percent more a people person than that guy.  Georges St-Pierre would still be fighting if I was there. Who's he going to call if he has a problem? He's not calling Matt Hughes."
---
---