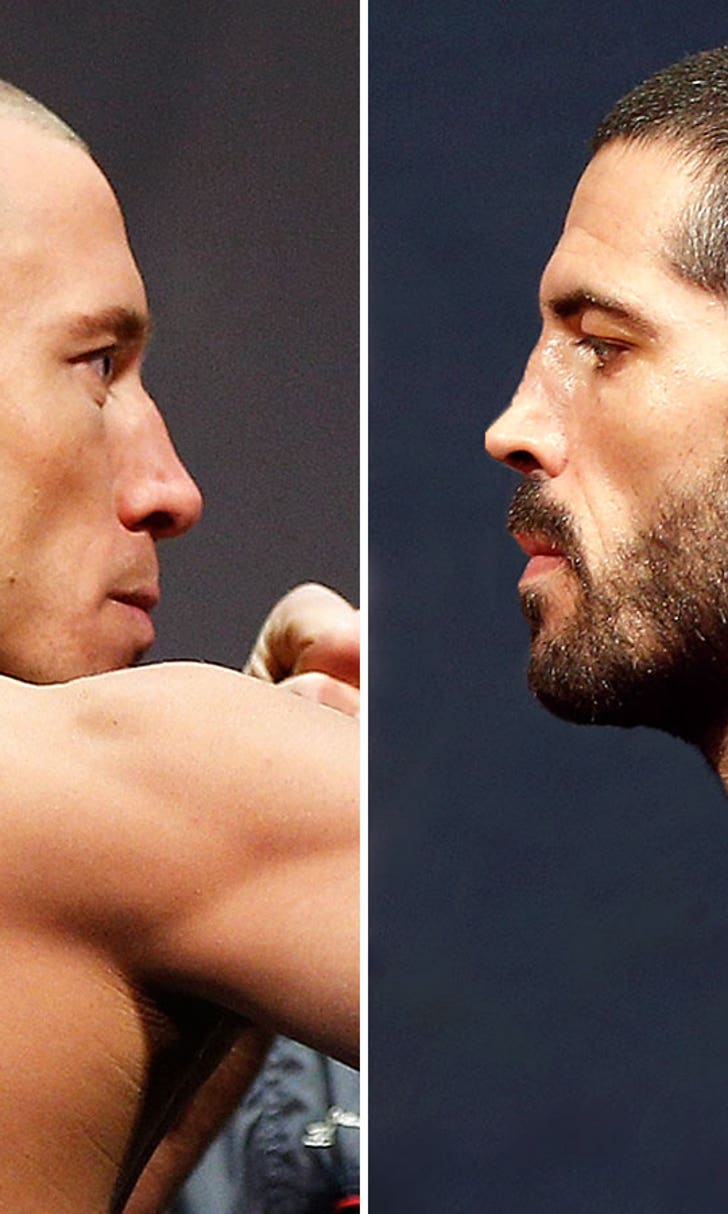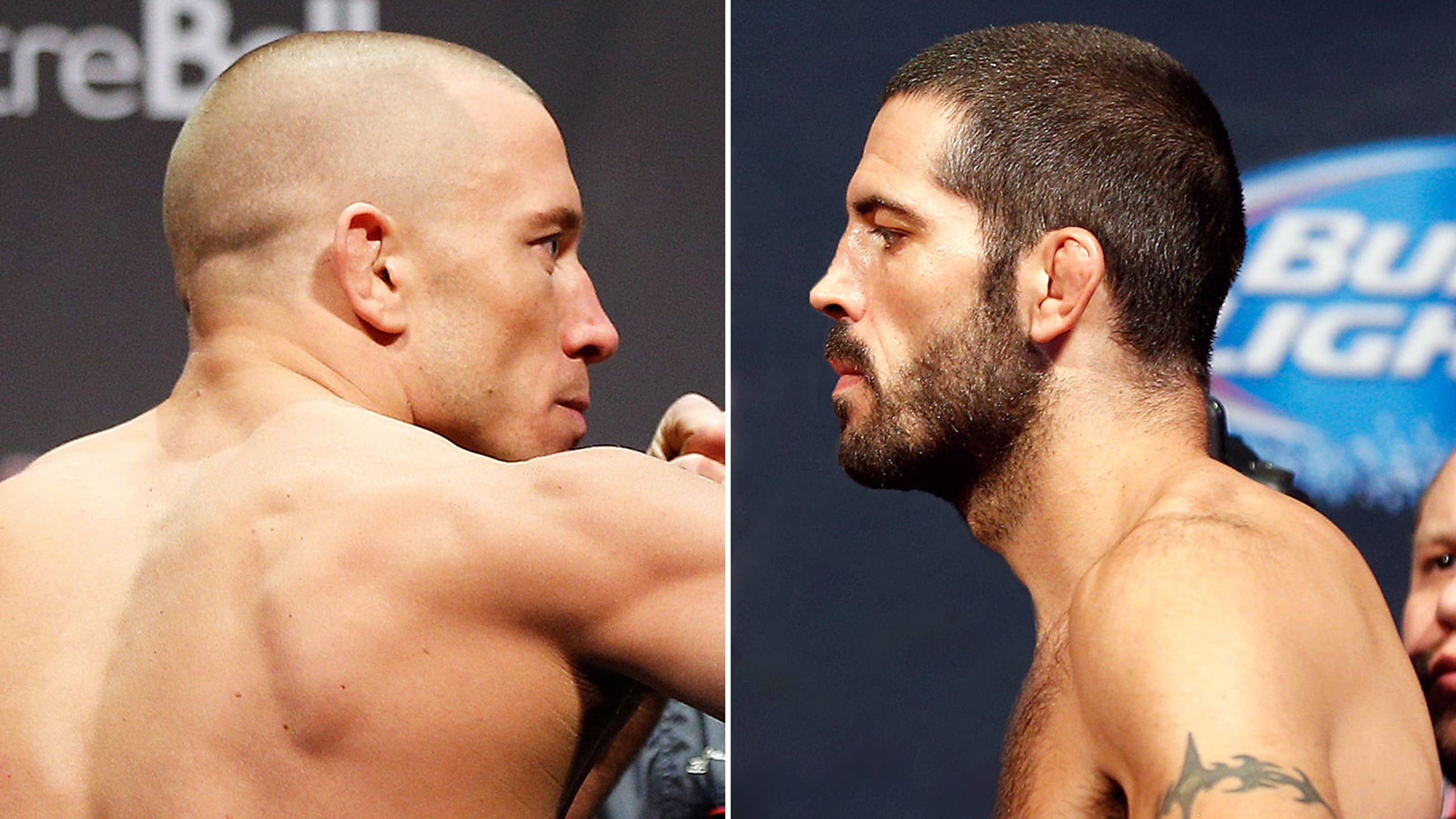 Matt Brown would like to face Georges St-Pierre for his return fight in the UFC
BY foxsports • October 23, 2014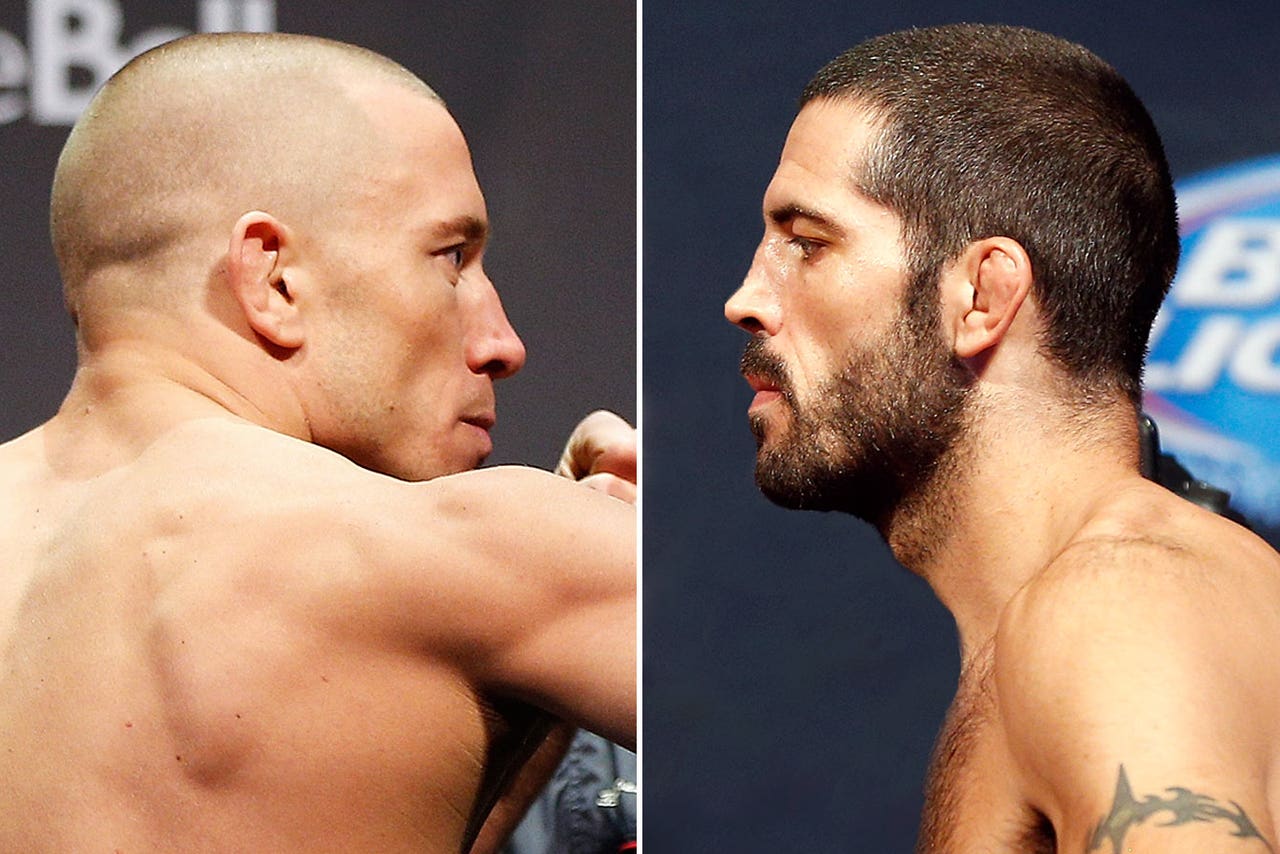 If Georges St-Pierre is considering a return to the UFC in 2015 there's a top five ranked welterweight who would love to welcome him back to the Octagon.
Matt Brown -- a winner in seven out of his last eight fights -- has heard that the former welterweight champion may be staging a comeback next year following ACL surgery on his knee.  With St-Pierre's teammate Rory MacDonald already poised for the next title shot against the winner of the UFC 181 main event between Johny Hendricks and Robbie Lawler, that would leave the former champion without an opponent for his return to action.
Brown would gladly volunteer for the duty of facing St-Pierre in his first fight back.
"That's a huge, huge fight. I'd love to have that fight. I always thought I matched up well with him," Brown said on the latest edition of The Great MMA Debate podcast.
"I think I am in the right position for it.  I'm not the champion, he's not going to come back and get the championship fight right off the bat.  I'm in the right position. I can look at it objectively on paper and see that he would be the favorite.  I would hope that it would be a five rounder. I would love to do it. I've always wanted to fight Georges."
Now there's still no word if St-Pierre is actually going to return to the Octagon, but lately it appears as if all signs are pointing in that direction.
Brown expands on his thoughts about facing St-Pierre as well as a potential matchup with Carlos Condit as well. 
The podcast team featuring Jeremy Loper, former UFC heavyweight champion Mark Coleman, and Damon Martin also break down the latest injury news from around the UFC and discuss some upcoming fight picks including the main and co-main events for this weekend's UFC 179 card in Brazil.
Coleman will also discuss his past wrestling matches with Randy Couture and Olympic gold medalist Kurt Angle, who was a major influence on his return to action after his career on the mat was over.
All this and much more on the latest edition of the podcast.  Listen here via Soundlcoud or download and subscribe to the show via iTunes:
---
---