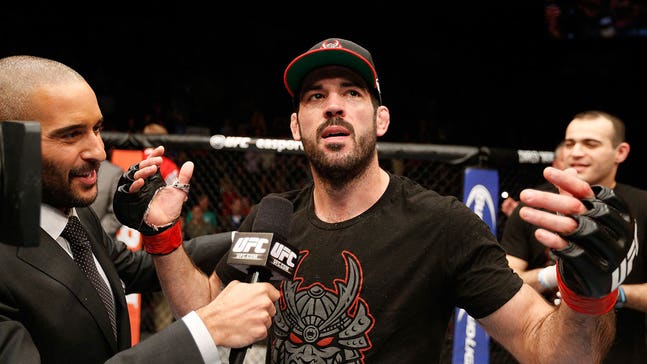 Matt Brown should go from forgotten contender to title challenger
Updated
Mar. 4, 2020 6:13 p.m. EST

Matt Brown goes by "The Immortal," and we're still searching for evidence that it's not true. That it's a nickname, and not a declaration. This is a man who beat death as a drug addict who overdosed. This is an athlete who pulled his career out of irrelevancy after the kind of losing skid that leaves most UFC fighters unemployed. Yet after Saturday night's UFC Fight Night main event victory in his home state of Ohio, Brown is tied for the second-longest active win streak in the promotion. He's won seven straight, innovating violence and shattering wills and expectations along the way. 
Six knockouts, one decision and countless dropped jaws later, Brown is the rarest phenomenon, a second-chance superstar steaming towards the top of the division. He's the best UFC story going.
He's also in the UFC's best division, and therein lies the rub. How do you elevate this once-journeyman past the rest of the elite with a snap of the fingers? His streak is impressive on paper and has been a revelation to watch, yet he has yet to knock off a top 10 opponent. Some of that is not his fault. He finally would have had a chance in December against Carlos Condit, if only his back didn't betray him.
But you know what? The first rule of promoting is to give the fans what they want. Cincinnati at least seemed pretty interested in Brown against welterweight champion Johny Hendricks, and truth be told, the style matchup is pretty damn delicious.
Brown is a junkyard dog with technique, fearless in the pocket with an iron chin, sharp elbows and an aptitude for short-range violence. He would no doubt win the telephone booth fighting championship of the world, if such a title existed. Hendricks has cement-block hands, cement-mixer wrestling and guts for days. He's a tailor, weaving fights to meet his skill set.
Who doesn't want to see this?
Well, Jake Ellenberger and Robbie Lawler. Rory MacDonald and Tyron Woodley. Hector Lombard. That's who.
All of them are above Brown on the rankings, and wouldn't quietly accept Brown leapfrogging them for a title shot, but are there cases really that much stronger than his? Ellenberger is 2-2 in his last four. Lawler has had a great four-fight run but he just had a title shot two months ago. MacDonald is on a one-fight win streak, Woodley is a newcomer to the rankings and Lombard has just two fights in the division.
Seems to me some of them have leapfrogged Brown, not vice versa.
That's why it was nice to hear Brown lobby for Hendricks, who is still recovering from a torn biceps suffered in the Lawler fight.
Too often, fighters sit back and wait for good things to happen instead of asking for what they think they deserve. Brown did what he could to put his name out there, both in the cage and out. 
"I hope so," he said when asked if he thought he'd done enough. "But let me make it clear: I'm not going to call it a title shot, I'm going to call it a title fight because I'm not going to take a shot at it; I'm going to take the title when I go fight for it."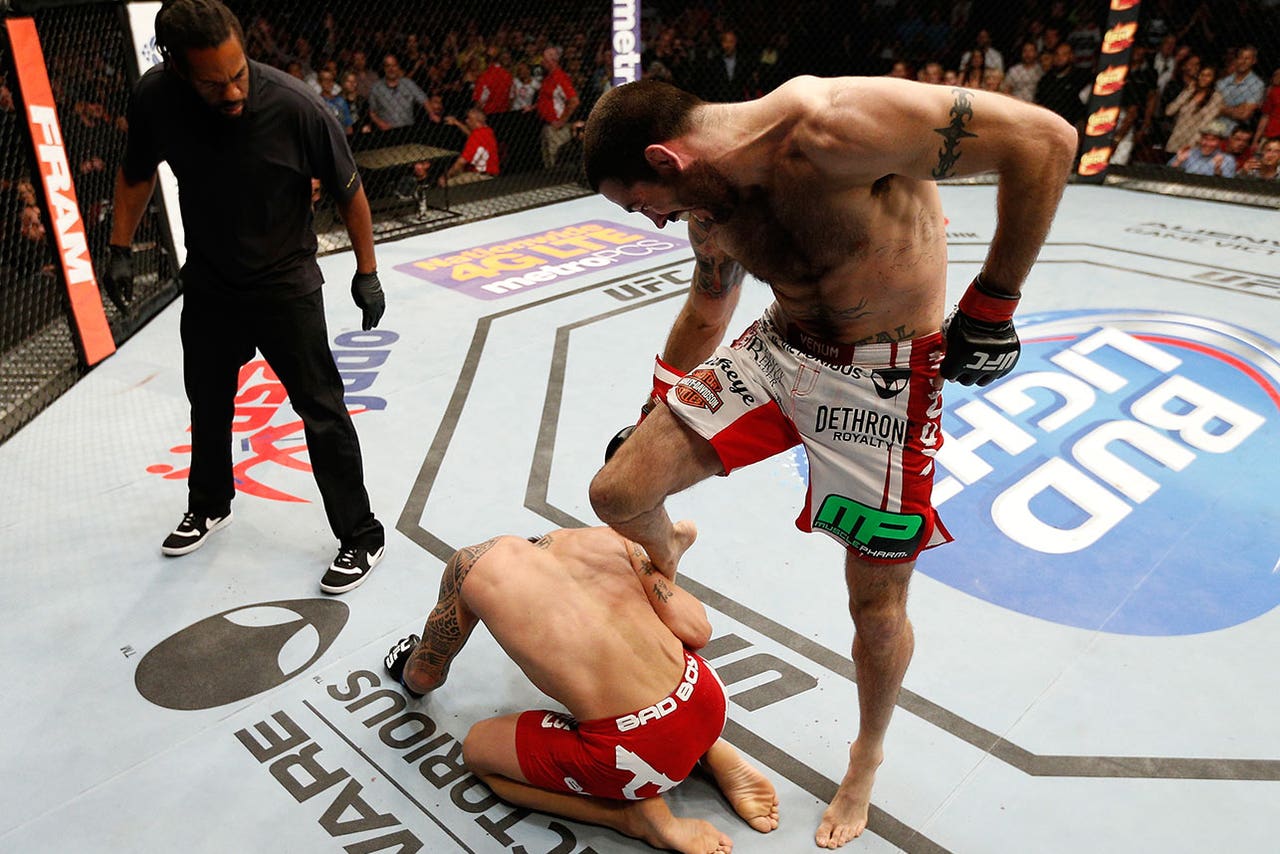 The innovator of violence is always looking for holes.
It's hard to discount his chances no matter who he is facing. He keeps winning despite being an underdog in three of his last four, including last night. Against Erick Silva, an explosive southpaw with four first-round UFC finishes, Brown was on the ropes early, dropped by a body shot. But it's Matt Brown; overcoming trouble is what he does. It's who he is. He ate some ground strikes, got back to his feet and proceeded to unleash hell as he and Silva combined for the round of the year in MMA. Each man coming forward, giving no quarter, looking to bend the other's will.
You got the sense early that after Silva couldn't finish, Brown would. 
That's kind of how it is with him now. This guy who seemed to mold his professional life after his private one, the immortal.
"It's up there with all of the greatest," UFC president Dana White said of the first five-minute exchange. "That's one of the best first rounds you'll ever see."
And it perfectly encapsulated Brown. Down for the count, nearly finished, yet somehow just getting started.
Now we wait and see if the story ends the same way everything else does for Brown, left for dead, only to return, shock and awe. There may be better all-around talents in the UFC welterweight division, but there's no better all-around fighter in every sense of the word. Will he fight for gold? There are still guys ahead of him, but would you bet against him? An underdog even in the midst of a brilliant streak, MMA's forgotten contender would make one hell of a No. 1 contender.
---
---