Kevin Lee, Tony Ferguson get into heated war of words during post-fight interview
BY Damon Martin • June 26, 2017
Kevin Lee took home a first-round submission in his first UFC main event on Sunday night but his fight was far from over thanks to a heated interaction with No. 2 ranked lightweight contender Tony Ferguson afterwards.

Lee was chatting about his victory against Michael Chiesa when he was asked a question by Ferguson, who was working as an analyst during the card from Oklahoma City.

Ahead of the fight, Ferguson broke down the matchup with a few criticisms aimed at Lee while picking Chiesa to win and clearly "The Motown Phenom" was paying attention.




"Can we put a real journalist on?" Lee said after Ferguson asked his question. "Before the fight you was saying I had my left hand down, he was going to hit me with the right hand and he's a southpaw. Let's throw on a real journalist. I don't even know if he really watches the fights. You think I train over at [Floyd] Mayweather's gym doing boxing only or not doing wrestling. I don't understand this."




Ferguson immediately returned fire and took aim at Lee for calling out No. 1 ranked lightweight Khabib Nurmagomedov for his next fight after a somewhat controversial ending in his bout with Chiesa when referee Mario Yamasaki seemed to stop the contest a little early.

"Congratulations to your fight, but you're calling out Khabib [Nurmagomedov], you're just like Al Iaquinta, I can't understand anything that you say. All that you're saying is just a whole bunch of hooplah," Ferguson said. "You need to get in line. You need to take a ticket. You need to bleed a little bit.

"You need to go through guys like Edson Barboza, Rafael dos Anjos, you're just barely breaking into this whole thing. You don't want nothing to do with these things right here, especially elbows, knees and kicks."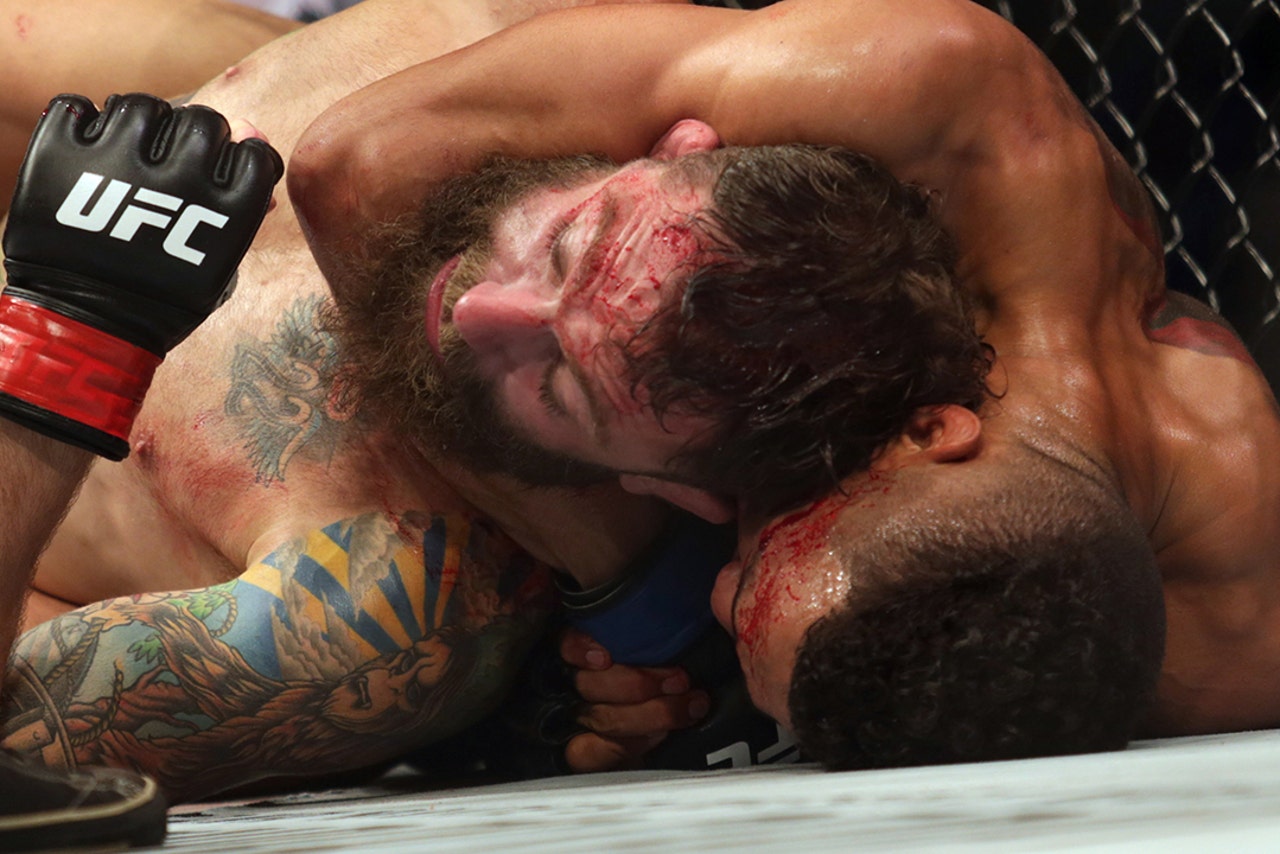 At that point, Lee sounded like he was ready to turn his attention from Nurmagomedov to Ferguson instead.




"You can get it in. We can get it in, in December. It ain't nothing. You talking like I ain't never turned down nobody," Lee said.




"You're slow, you get hit a lot. We can do it. It would be easy money."




The back and forth continued for several minutes as Ferguson and Lee both took plenty of shots at each other over the microphone.

As it stands, Ferguson doesn't have his next fight booked yet and Lee is fresh off his fifth straight win so with this verbal exchange, these two lightweight contenders may have inadvertently just given the UFC an idea for a matchup to put together later this year.


---
---