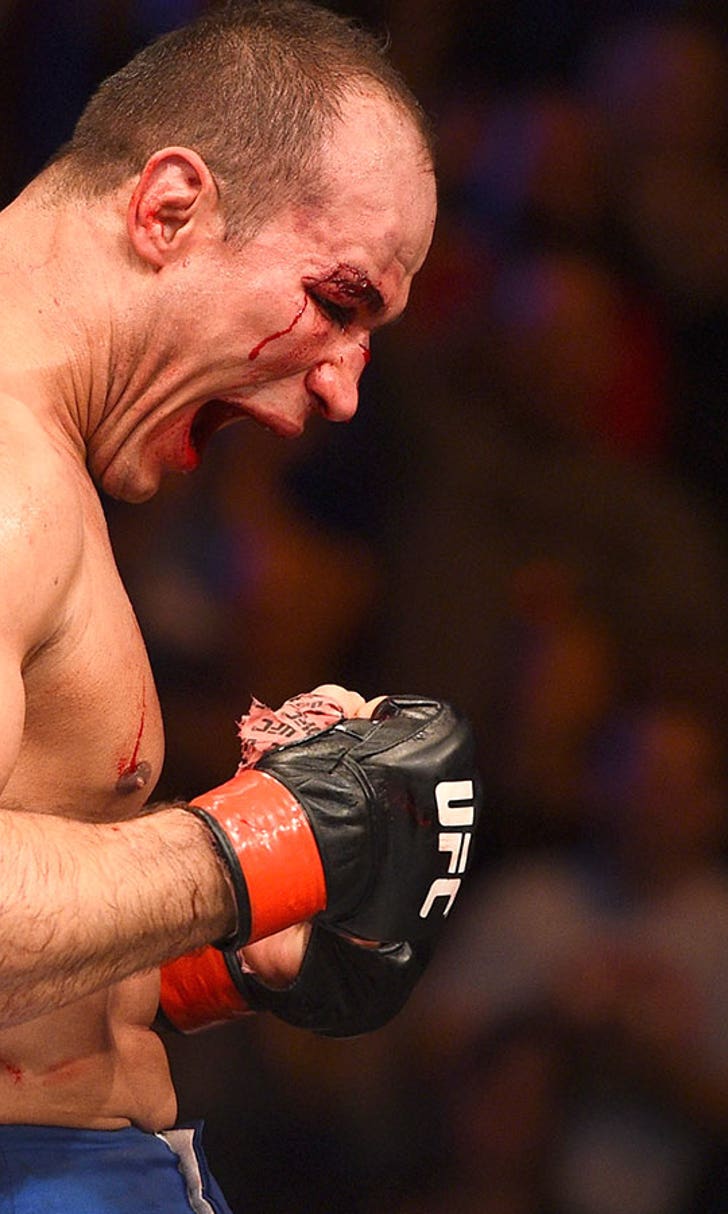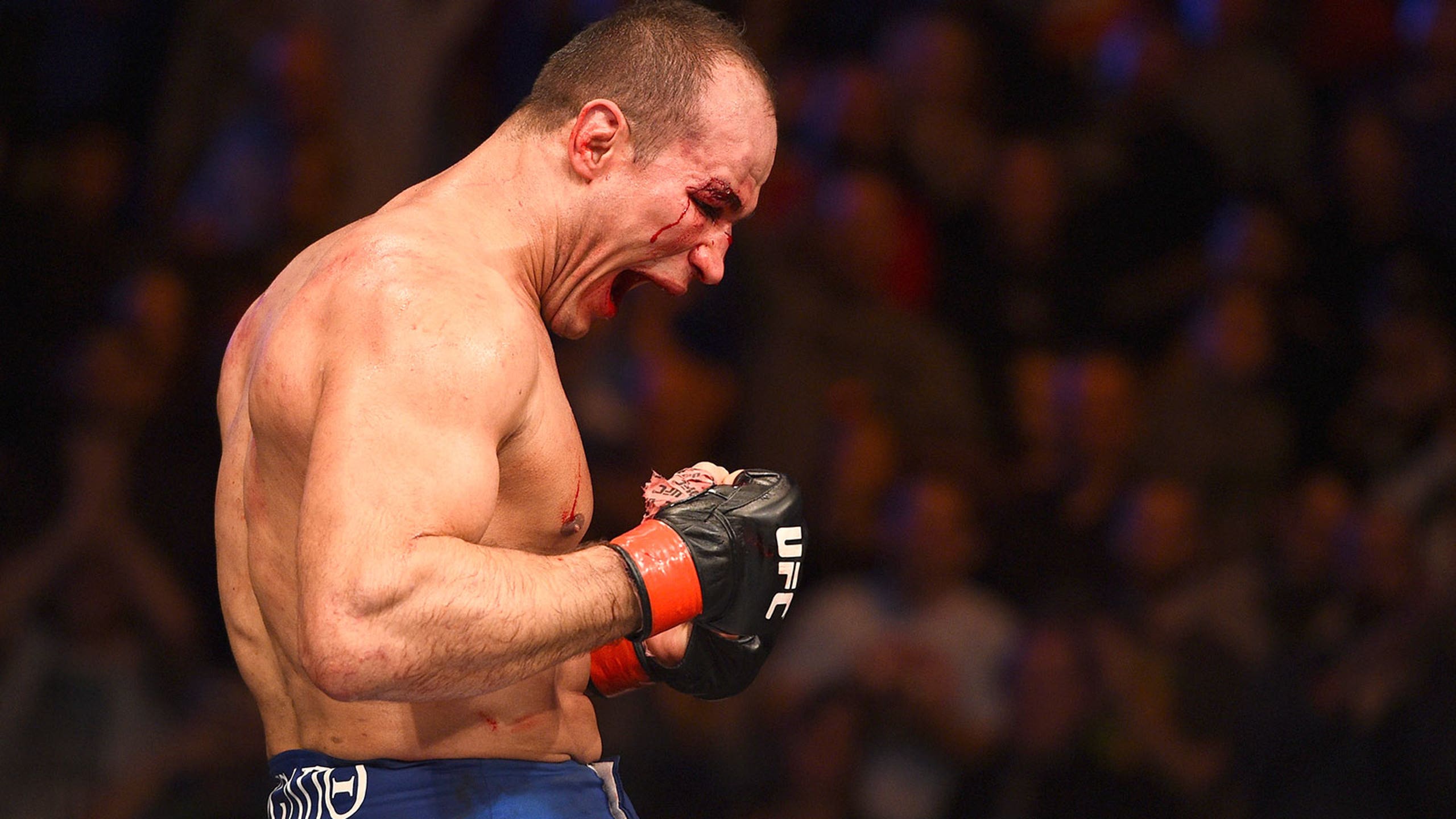 Junior Dos Santos doesn't get the Alistair Overeem hype
BY Elias Cepeda • June 15, 2015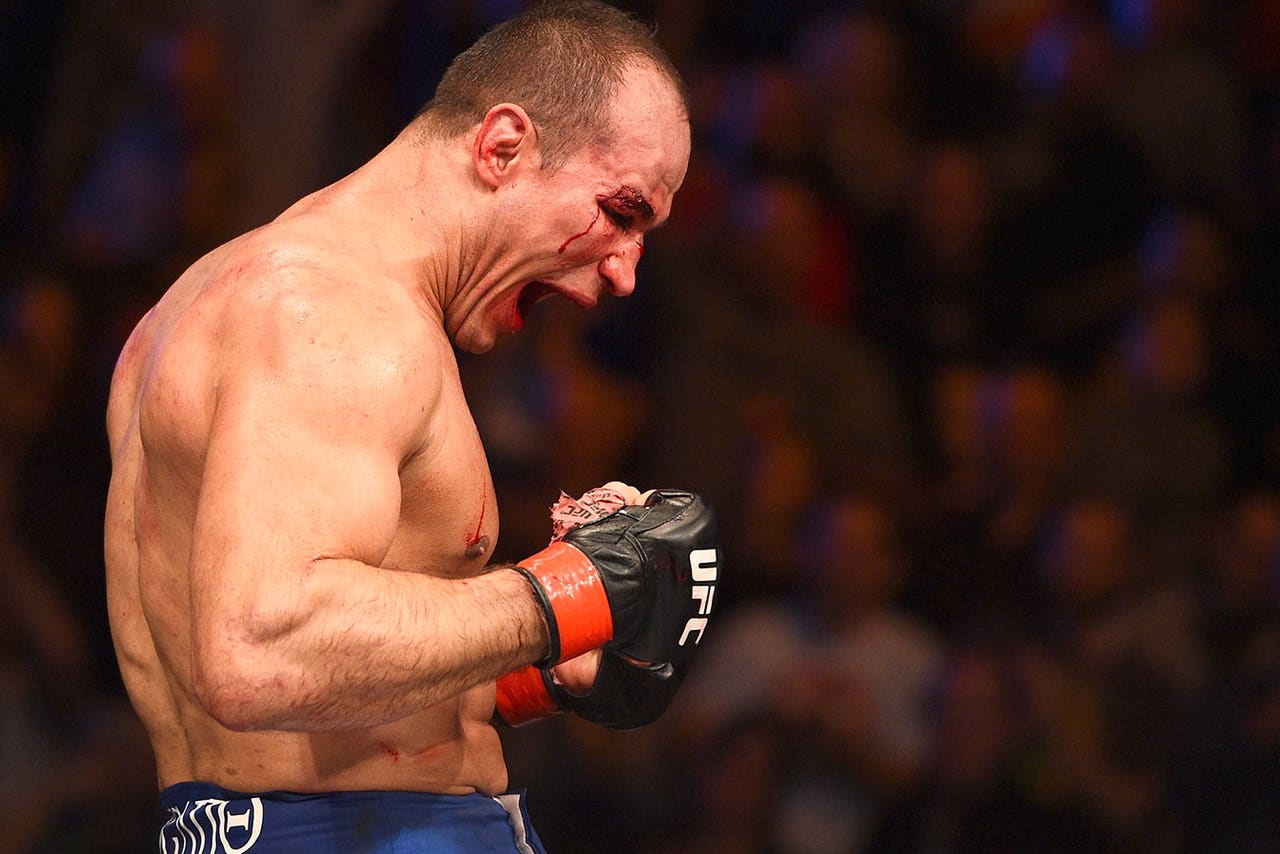 Former world heavyweight champion Junior Dos Santos was in Mexico City last week to watch former and possible future opponents Cain Velasquez and Fabricio Werdum fight in the main event of UFC 188. Though he is currently out of commission while he heals from surgery, Dos Santos clearly wants to make another run at the belt.
After all, he does own a knockout win over the new champion, Werdum. Even if he doesn't get that fight next, however, "Cigano" isn't too enthusiastic about getting baited and switched with another planned bout against Alistair Overeem.
When asked by MMA Fighting if he'd like to fight Overeem, who recently expressed interest in fighting JDS, the always amiable heavyweight smiled and incredulously said, "Why?"
Then, his rant began, with an exasperated smile throughout. "I'm going to fight anyone the UFC tells me to fight, but this guy, I don't know why you give credit to him," he said.
"He's a talker. He knew I was hurt with my injury and he talks a lot of things. Why? Because he wants to appear. So, it's hard. I don't know why people give credit to this guy. He doesn't deserve. I think right now we have so many other fights, like Andrei Arlovski."
We can't blame Dos Santos for being a bit shocked and disinterested that Overeem's name continues to be connected to him. The Dutchman is only 3-3 in his last six fights, so he's hardly a hot commodity.
Furthermore, Overeem has already gotten out of fighting Dos Santos twice in the past. The first time, before UFC 146, Overeem was busted by a drug test he initially ran from, and was pulled from the fight.
The second time, before UFC 160, the kickboxer got injured and had to pull out, again. After giving him two shots, and with streaking contenders like Arlovski available, to say nothing of someone like the champion himself who Dos Santos owns a win over, it's little wonder why he's tired of hearing about "The Demolition Man."
"I don't like the way he tries to promote himself...I don't understand why you guys give credit for him! I don't like this," he said, smiling but clearly not happy.
"I sit on my couch at home and I see you guys talk with him about me and these things and I get very, very angry about it because, why? You're giving attention for him. Everyone knows I can't fight now and he's saying that just to promote himself. I don't know."
Dos Santos went on to say that he'd still be willing to fight Overeem, because the former K-1 champion is a dangerous guy. For now, he's just got to heal, as he hopes for a return in November or December.
"Right now, I'm feeling good. Recovering from my surgery and looking forward to being back," he said.
"I hope, I really hope, [to return to competition by] the end of November or December...The doctors said I need six months or eight months to be allowed to train everything, again. So, I hope it happens in July, and I'll be able to fight."
---
---