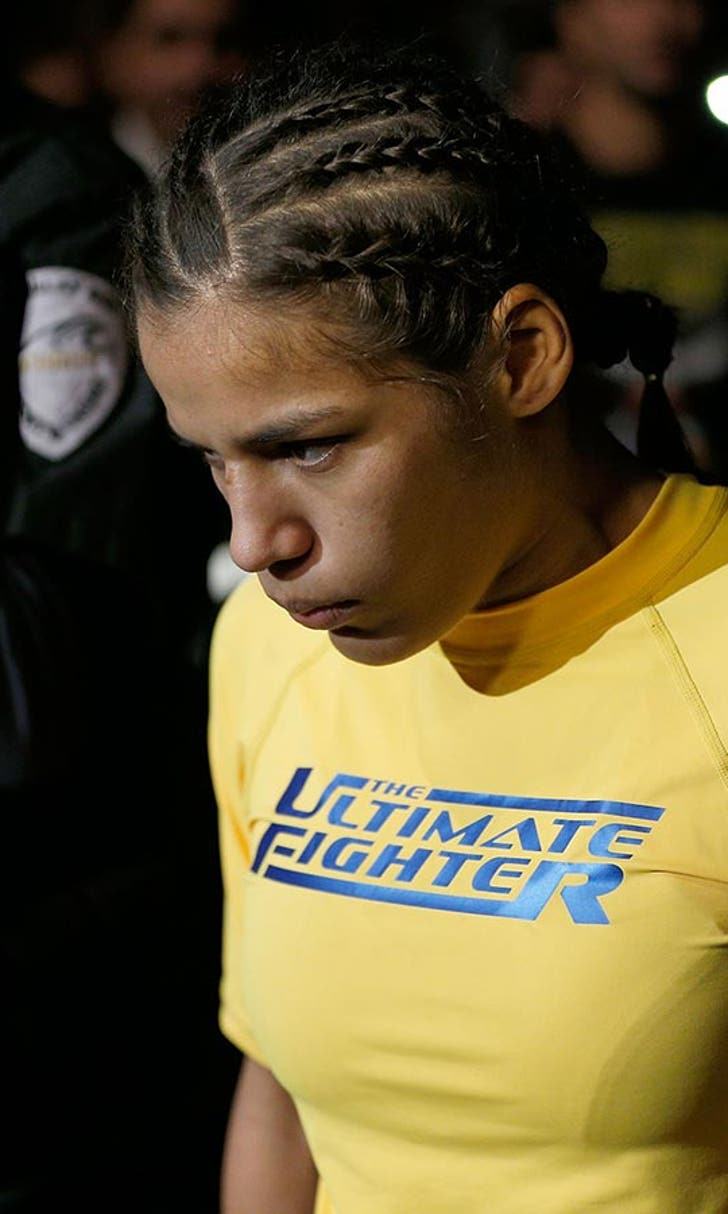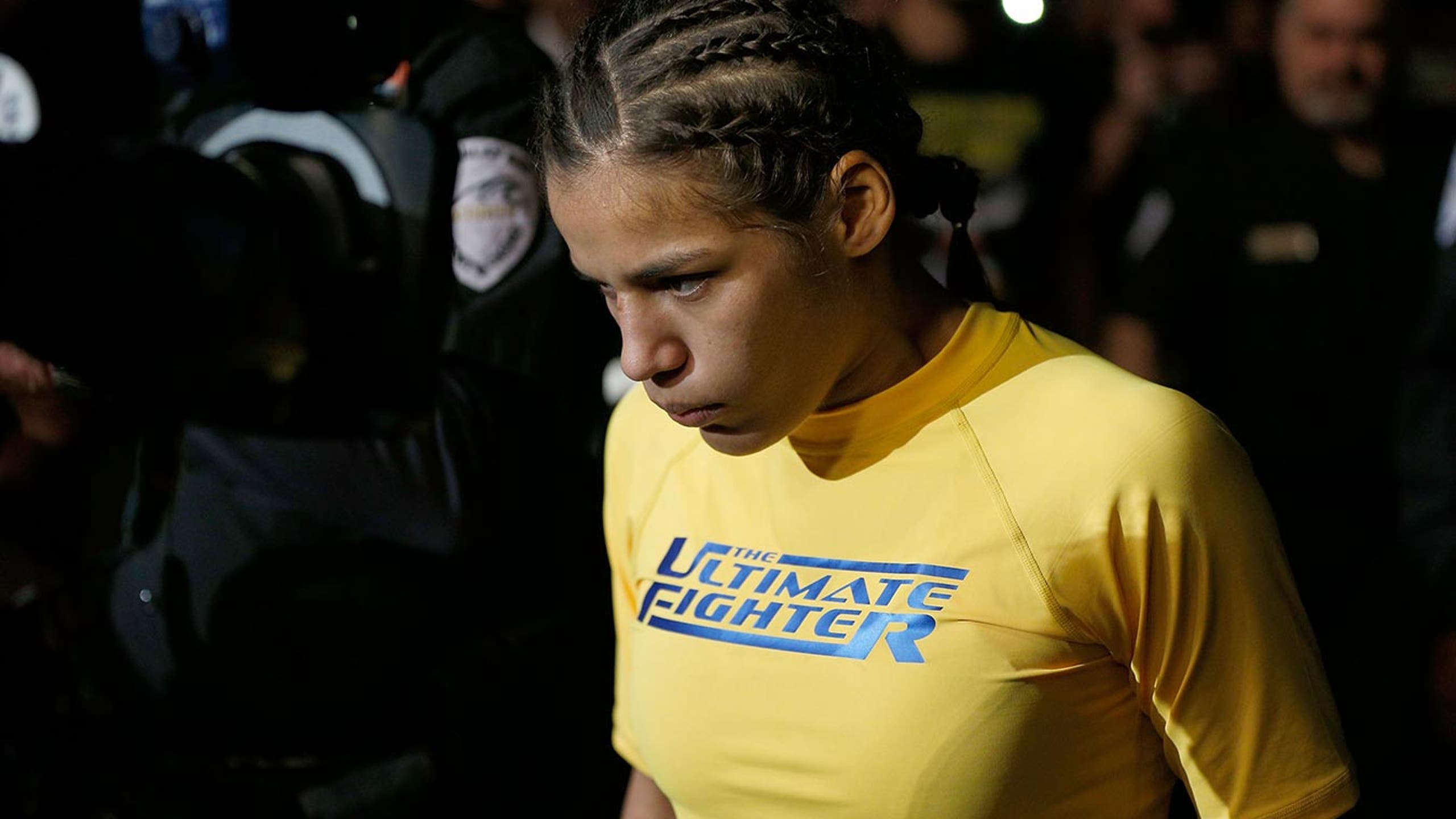 Julianna Pena talks Rousey vs. McMann: "Wrestling beats Judo every single time"
BY Damon Martin • February 20, 2014
The betting experts across the world have instilled UFC women's bantamweight champion Ronda Rousey as about a four to one favorite over her upcoming opponent at UFC 170, Sara McMann.
On paper it all makes sense.  Rousey has been like the terminator in her fights so far, pulling off arms like Daniel Day-Lewis rips down gold statues during award season.  Outside of a near rear naked choke attempt by Liz Carmouche and a brief moment of Miesha Tate taking her back, Rousey has never really been in any trouble during her professional fights. 
On the other side of the Octagon stands Sara McMann.  1-0 as a UFC fighter, 7-0 overall in her professional fight career with an Olympic silver medal being touted as her greatest achievement before her MMA bout against Rousey.  No one argues that McMann could one day be Rousey's equal, but so early in her career with a lack in big fight experience, the odds are certainly stacked against her.
Don't count Ultimate Fighter winner Julianna Pena among those fighters who believe Rousey's latest title defense will look just like all her others.  Pena is very familiar with Rousey having spent six weeks opposite her on the reality show, not to mention training with Miesha Tate prior to her fights with the UFC women's champion.  Pena also knows McMann's wrestling credentials and she believes that will be the kryptonite to Rousey's Judo game, which has been so dominant thus far in her career.
"Wrestling beats Judo every single time," Pena told FOX Sports. "If there was a wrestler out there to do it, Sara McMann is the one to be able to put it into motion.  She's a silver medalist in the Olympics and she's as good a wrestler as you're going to get, and she's as worthy a competitor and ready for this competition as anybody.  I think she stands a really good chance of winning this fight.  If anybody stands a chance at winning, it's Sara McMann because of her wrestling background."
Pena comes from a wrestling background as well so it's probably not a surprise why she believes that is a superior art to Judo, but she's not crazy enough to think that Rousey isn't still dangerous even if her throws from the clinch don't work at all against McMann.  Rousey is still ultra dangerous off her back with her submission game, and the armbar, which is her specialty, can come from anywhere whether she's in top control or not.
"I don't know how good her jiu-jitsu game is and I know Ronda is pretty good off of her back, so that might be the only thing to cause a fret to Sara, but I don't see her giving up her posture and giving up the armbar in any kind of devastating fashion like Ronda's been able to pull off with her other opponents in the past.  I think she's going to do really well against Ronda. I think a lot of people are going to be very surprised at how well she does," Pena said.
McMann's balance as a wrestler is freakishly good so that could be one area that gives Rousey problems that she's never faced before.  While Tate was also a wrestler with grappling credentials, McMann is on a whole other level.
Pena sees this fight playing out with McMann's wrestling coursing through her veins over the course of five rounds and just wearing Rousey out, minute after minute, round after round. In the end, Pena believes a new champion standing tall at the conclusion of UFC 170.
"I think she has more of a solid wrestling base and she's not going to be tricked and she's not going to be able to be taken down as easily as Ronda's other opponents have been in the past.  It's going to be really interesting to see the judo vs. wrestling dynamic play out and watch the wrestling take over," Pena said.
"My money is gearing more towards Sara McMann.  I'm ready to see the upset of the century."
---
---