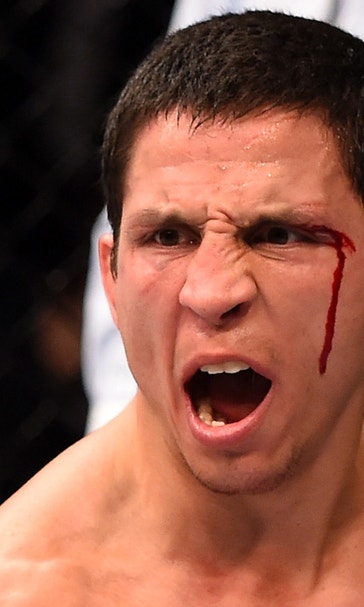 Joseph Benavidez slams self-obsessed Henry Cejudo
November 15, 2016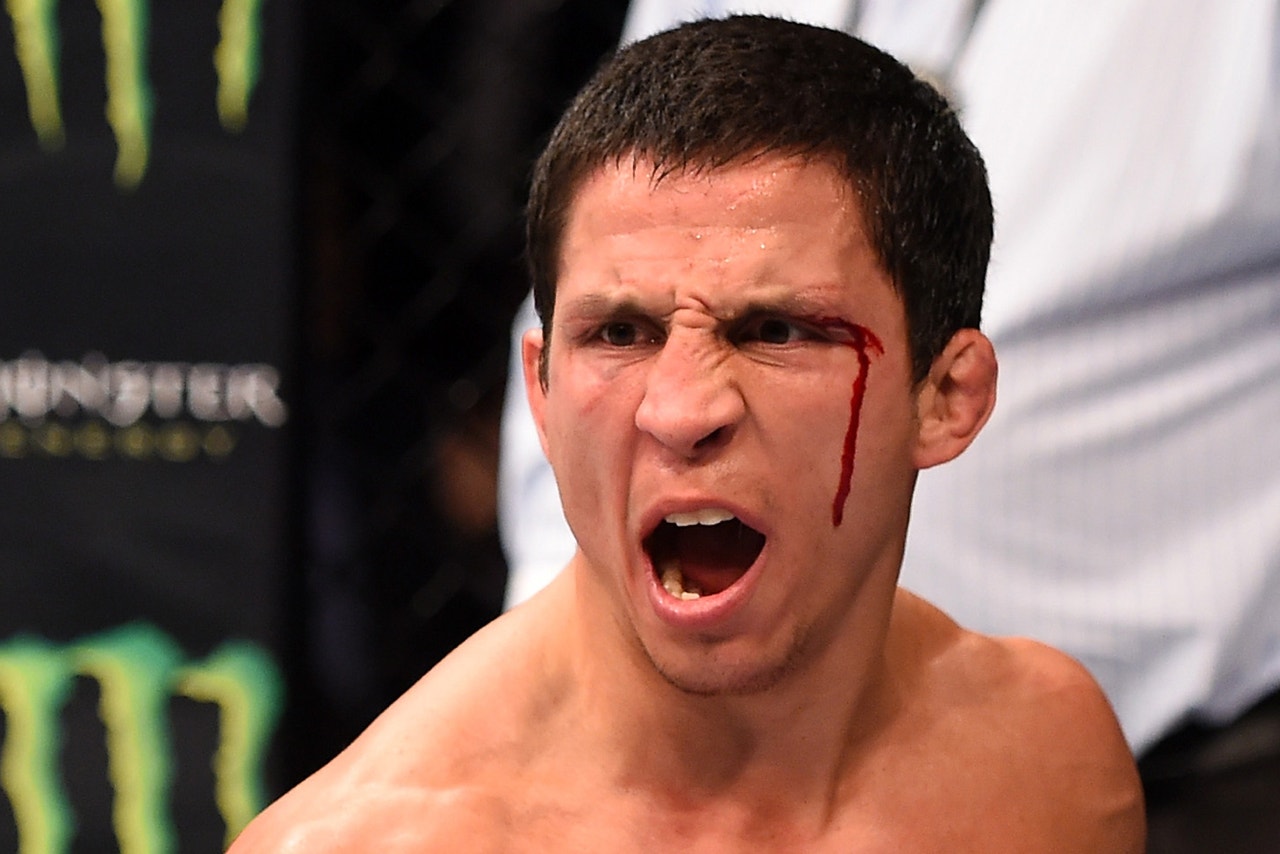 Joseph Benavidez had an idea what kind of guy Henry Cejudo was going into the latest season of "The Ultimate Fighter" and spending six weeks together certainly didn't do much to change his opinion.
Benavidez didn't hold any ill will towards Cejudo but always felt that he was a little over the top by constantly talking about himself and his accomplishments — most notably winning a gold medal in the 2008 Olympic games.
After six weeks of filming on the reality show, Benavidez says he really didn't have to take any unnecessary shots at Cejudo to make him look bad because just listening to him talk took care of that all by itself.
"I don't have to say a ton. I feel like he makes a fool of himself a lot, basically talking about himself," Benavidez told FOX Sports. "This is honestly what started rubbing me wrong at first — we have 16 fighters there who all have their own stories and it's kind of about them. We're not fighting, yes eventually we're going to fight, but we're there to coach.
"The show starts and he starts talking about himself. I knew he always kind of did but the first thing he'll say 'I'm Henry Cejudo, did you know I won a gold medal?'.  It's the same thing as the show carried on like 'hey, guys did you know I'm a role model? Did you know I'm inspiring? Did you know I had a tough upbringing?'.  The show is about the other guys and he wants to stand there and talk about himself."
To keep the focus on the fighters, Benavidez even went as far as covering up the name on the back of his jersey with whoever was competing that week. So if former UFC fighter Tim Elliott was about to fight, Benavidez would write "Team Elliott" on a piece of tape and cover up his own name on the back of his shirt.
That wasn't the case for Cejudo and Benavidez couldn't help but shudder at hearing a group of fighters — some of whom had more experience than their coach — shouting his name during team meetings and practice.
"Even watching the episodes and having his guys shout "Cejudo", I just cringed," Benavidez said. "These eight killers, who could probably beat him up, are chanting Team Cejudo."
Probably the biggest issue Benavidez had with Cejudo throughout the course of the show was his constant badgering about fighters being role models.
Cejudo told Benavidez early in the season that he should act more like a role model because there are a generation of up and coming fighters who are looking at them for guidance. Benavidez didn't necessarily disagree, but he also didn't feel the need to point the finger at himself and tout just how much of a role model he was to the other fighters.
"It was cool because I got to say things I've felt for a while. How he's so corny and serious and almost fake he is with all that generic stuff. The role model stuff — no one goes around and says 'hey, did you know I'm a role model?'," Benavidez said. "He told in one episode 'whether you know it or not, you're a role model' and yeah, I know but I don't look at myself as a role model.
"I am first and foremost myself and if I inspire people that's great, but if I'm inspiring them I know it's because I'm being myself. That's more rewarding than trying inspire someone by shouting some generic lines that other people say."
The rivalry with Cejudo will play out on December 3 at "The Ultimate Fighter" finale in Las Vegas and Benavidez insists that he still doesn't hold any hatred for his fellow coach on the show, but they will probably never be friends after the fight is over.
"I don't hate the guy. I don't think he's a bad guy," Benavidez said. "The thing that annoyed me was he tried to make it more about himself. We're just different. He takes himself way too seriously for my liking."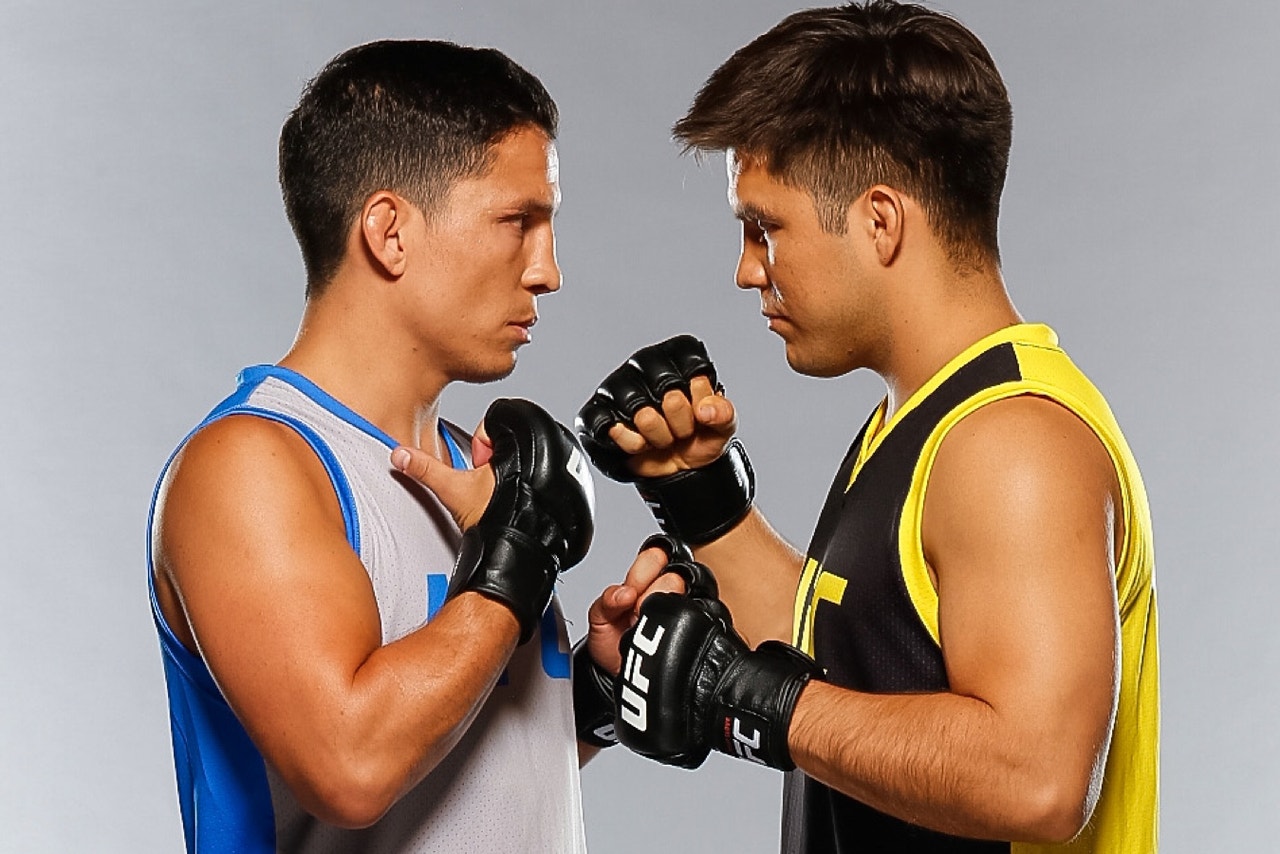 ---
---