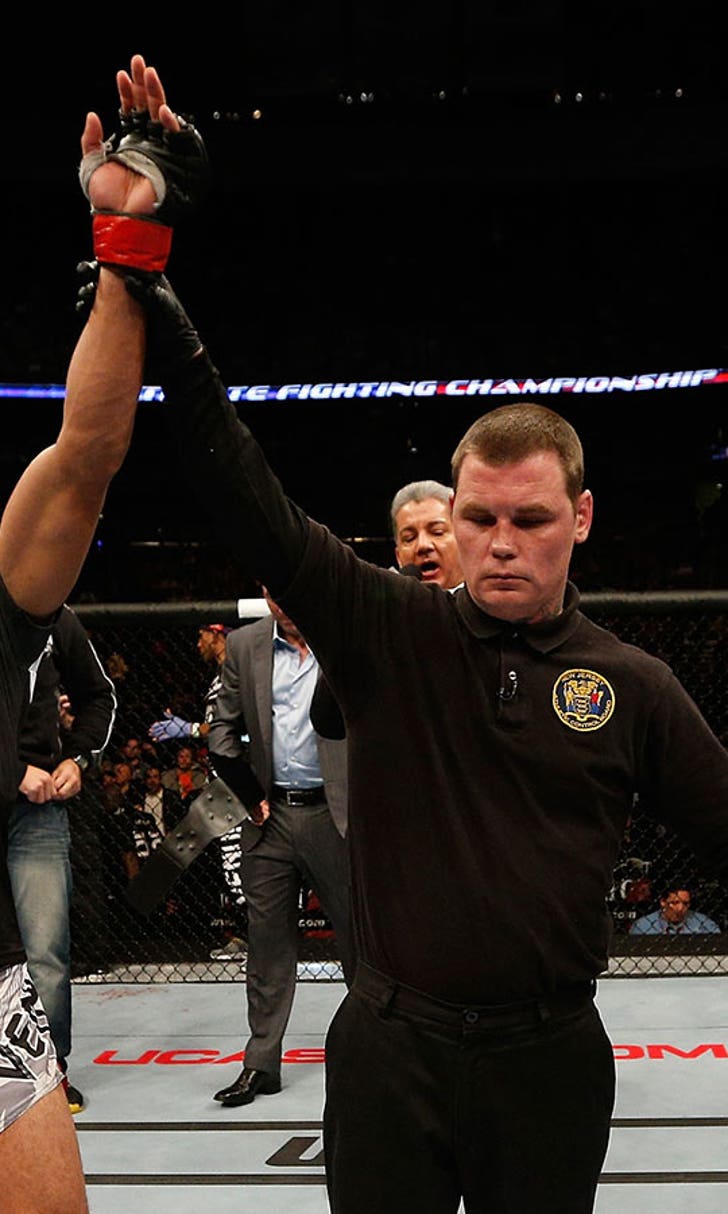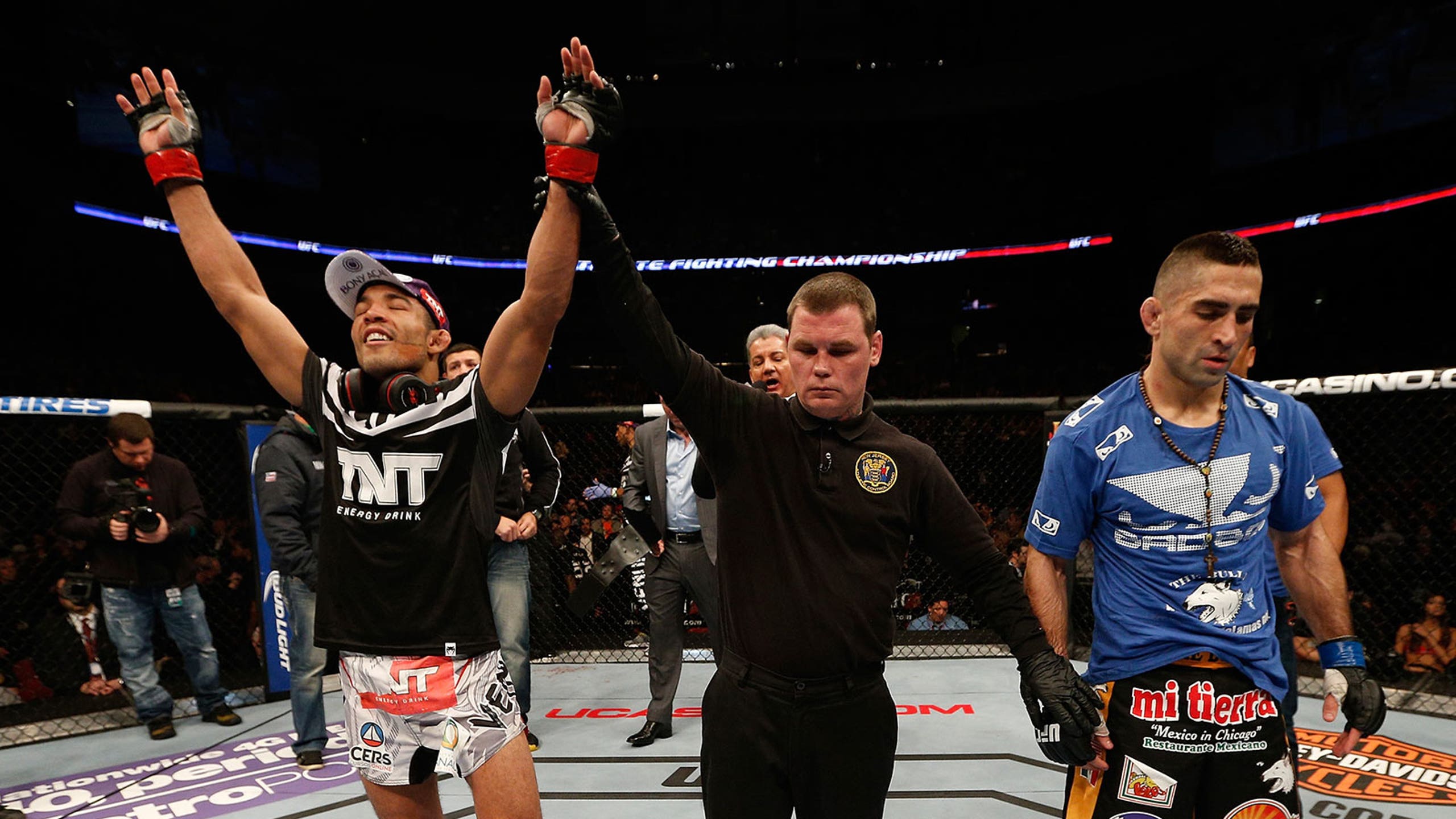 Jose Aldo retains featherweight title with decision over Ricardo Lamas
BY foxsports • February 2, 2014
With Anderson Silva gone and Georges St-Pierre on an indefinite hiatus, Jose Aldo believes he is the best pound-for-pound fighter in mixed martial arts. He may get his chance to prove that after chopping his way to another dominant victory at UFC 169.
Aldo, who has ruled over the featherweight division since 2009, when it was part of the WEC, defended the belt yet again, this time besting Ricardo Lamas in a unanimous decision at the Prudential Center.
Though the champion didn't finish, he was dominant in every aspect of the match until the final two minutes of the last round, when Lamas reversed him, ended in top position, and mounted a late rally with elbows and punches to the downed champion. Still, it wasn't nearly enough as Aldo was awarded a decision with a sweep of 49-46 scores.
Aldo tenderized Lamas' leg with kicks, outwrestled him, and out-positioned him on the ground up until the final round, though Lamas refused to go away quietly.
"His will impressed me," Aldo (24-1) said afterward. "I knew it was going to go five rounds and it was a tough five rounds to the end."
Aldo landed 68 percent of his strikes, according to FightMetric. Many of those were low kicks, which seemed to affect Lamas' base by the third round, but the Chicago-based fighter continued to come forward. Lamas, though, has problems landing from range, and struggled to get inside to implement his wrestling game, going 0-for-6 on takedown tries.
Aldo had his best chance to finish in the fourth when he scored a takedown and took Lamas' back, looking for a rear naked choke. For a moment it appeared as though he was positioned to sink it in, but Lamas hand-fought to unclasp Aldo's hands and escaped.
He then rallied in the fifth, but it was too little, too late for the sizable underdog, who fell to 13-3.
The 27-year-old Aldo could now be primed for a move up to lightweight and a fight against divisional champion Anthony Pettis. Both he and the UFC have been interested in a pairing of dynamic strikers, and with Aldo having seemingly nothing left to prove at featherweight, the time could be now. 
---
---