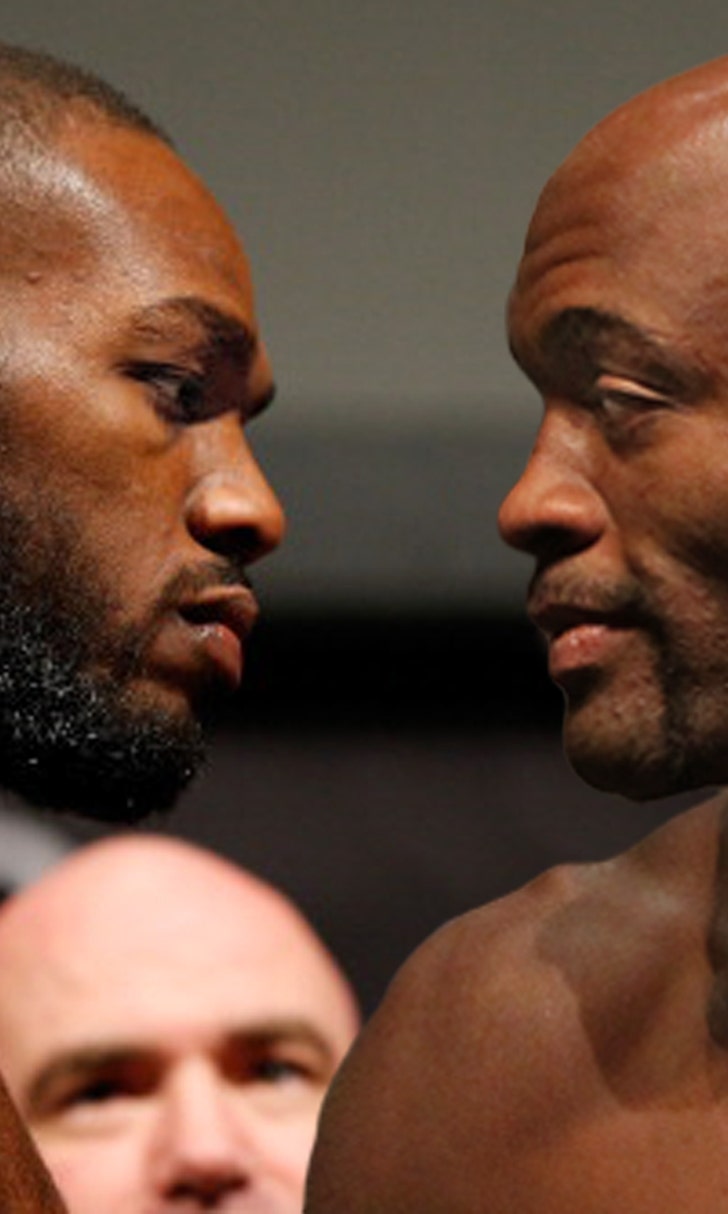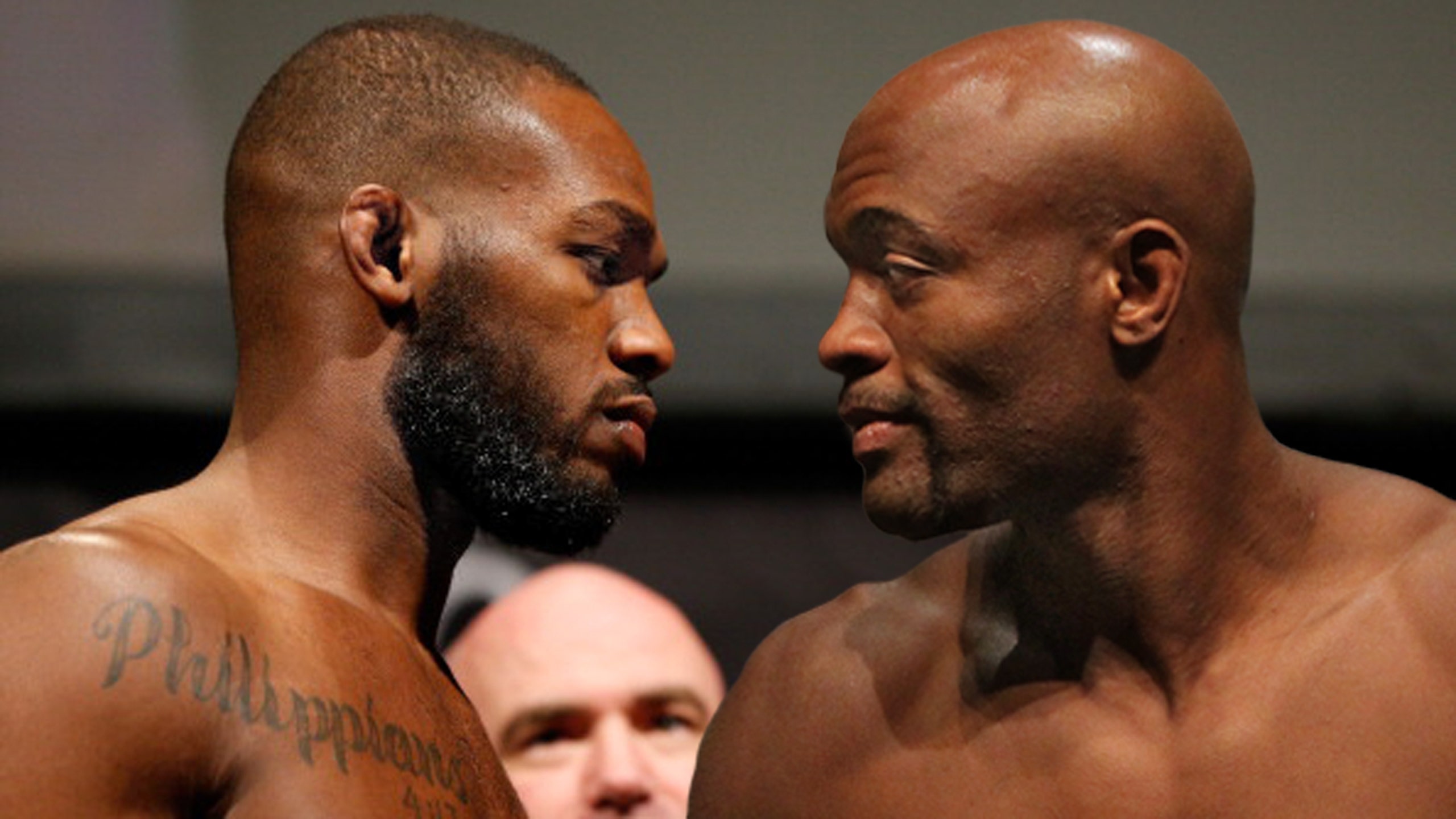 Jon Jones on Anderson Silva: I don't want to beat or lose to him
BY Elias Cepeda • November 24, 2014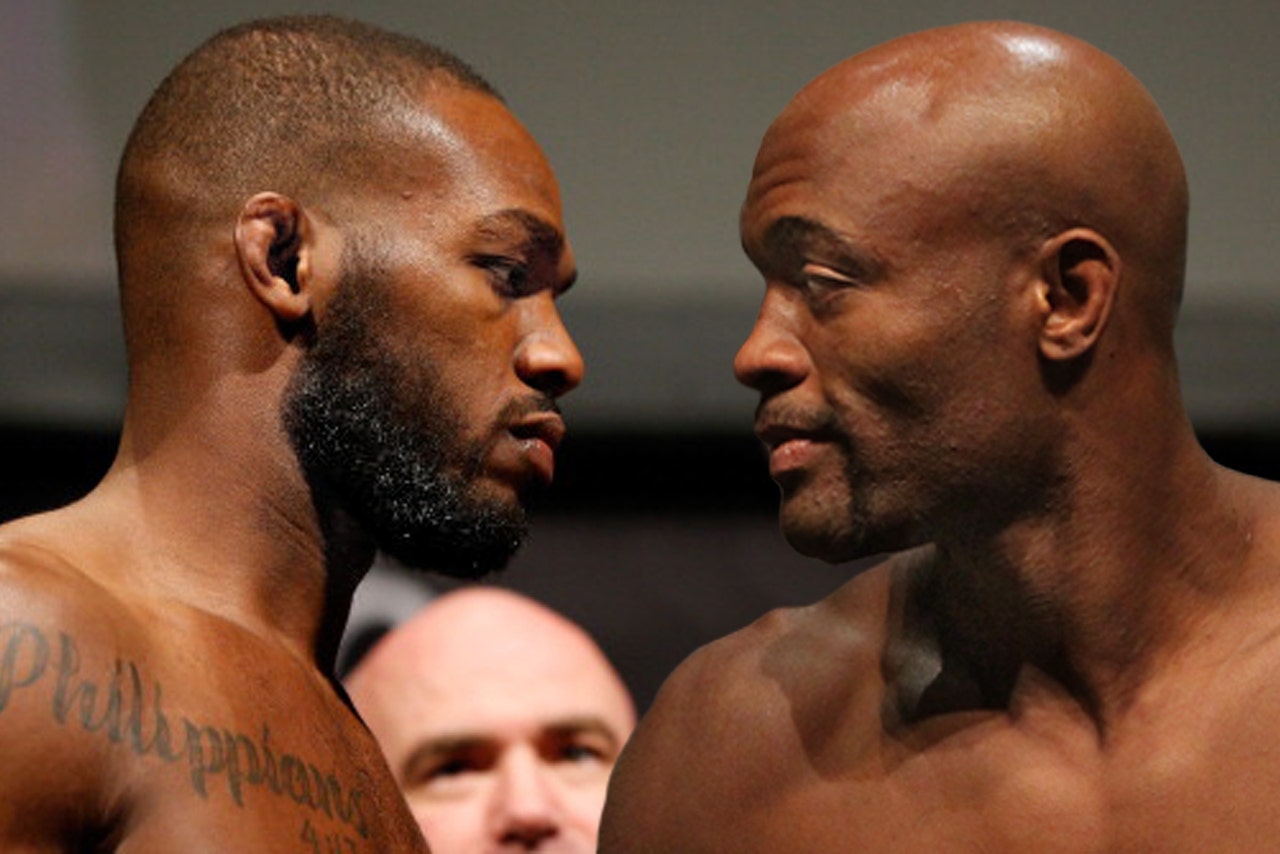 UFC superstars Jon Jones (20-1) and Anderson Silva (33-6) got in the ring together last week to spar in Las Vegas. The sight was truly one to behold for MMA fans, as many have fantasized about a superfight between the light heavyweight champ Jones and the middleweight legend Silva for years.
According to Jones, who defends his UFC 205-pound belt against Daniel Cormier Jan. 3 at UFC 182, sparring is the closest he and "The Spider" ever will get to competing against one another.
"I just look up to him so much. I don't have many people that I've been able to look at in my lifetime and just think, wow, how cool is it to be that guy?" Jones said.
"Look at what he's done. Jordan, LeBron, Anderson, Kobe. I consider them all in the same type of class. The Jeters. Athletes of that caliber don't come around too often."
Jones knows firsthand how fighting someone can ruin a friendship, as it seemed to do with him and former teammate Rashad Evans. "Bones" says he values Silva as a potential mentor far more than as a superfight opponent.
"Once you fight somebody, all that stuff kind of goes out the window," he explained.
"So I would love to have him in my back pocket as that mentor, advisor, someone I can talk to in the next few years to come, instead of the quick check and then you just ruin a legit friendship with one of the greatest fighters of all time."
What's more, Jones says Silva never has called him out, even when fans were clamoring for the bout while he was middleweight champ. "He doesn't talk about it. He never insults me," Jones said.
"He always speaks very highly of me. I always speak very highly of him."
At the end of the day, Jones sees no appeal in potentially beating up a friend, and he certainly doesn't want to get beat up himself, either. "I just don't want to be the guy to beat him, even though it's happened already," he said.
"I don't want to lose to him. I don't want to beat him."
---
---