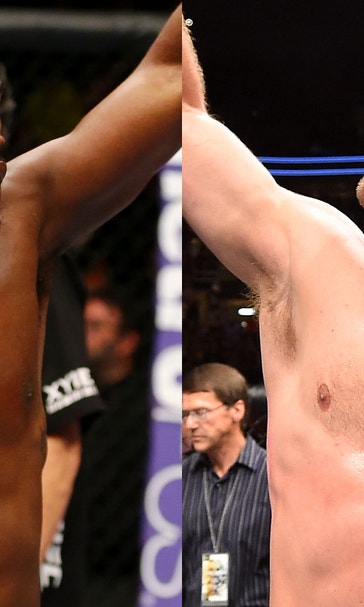 Jon Jones comments on possible fight with heavyweight champ Stipe Miocic
November 15, 2016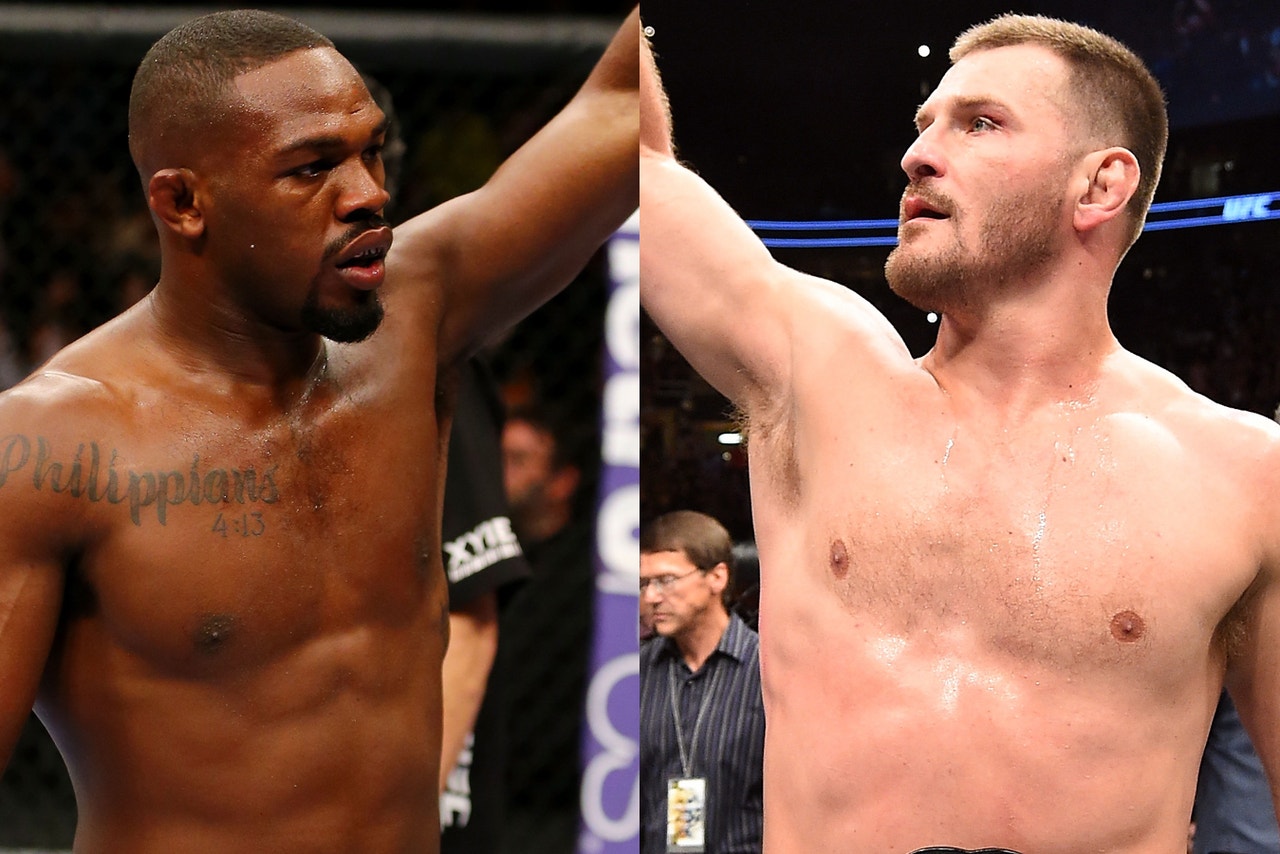 Jon Jones has long teased the possibility of moving to the heavyweight division and he's starting to believe that if he has somebody close to his equal, it might be the current champ in the division.
Stipe Miocic once again showcased his dominance on Saturday night when he knocked out Jones' teammate Alistair Overeem with a brutal series of punches on the ground to retain his title at UFC 203.
While he was obviously rooting for his teammate to win, Jones couldn't help but be impressed by Miocic's skills in the Octagon, especially after what he did to a multi-time champion like Overeem, who was on a four-fight win streak at the time.
As far as a potential bout goes, Jones paid tribute to Miocic on Twitter late Sunday night while teasing the possibility as something that could happen one day.
"I'm starting to realize the hype is real with that guy," Jones wrote. "He's legit.
"It would be the challenge of a lifetime."
Miocic has never shied away from a challenge and facing somebody like Jones would likely be no different.
After his latest win, Miocic had no opinion about which opponent he might face next between former champions Cain Velasquez and Fabricio Werdum and he'd probably say the same if Jones' name came up in conversation as well.
Right now, Miocic is focused on taking a few months off after back-to-back camps for fights in May and September. Meanwhile, Jones is dealing with his own issues.
Jones is currently under temporary suspension from the Nevada State Athletic Commission after he tested positive for a banned substance ahead of his previously scheduled bout against Daniel Cormier at UFC 200.
Jones also faces possible sanctions from USADA (United States Anti-Doping Agency) over the failed drug test. As of now, there's no exact timeline on when Jones will be able to return to action in his own division or for any potential fights at heavyweight either.
---
---