Jon Jones burns Daniel Cormier with a harsh quote about 'greatness'
May 10, 2016

The back-and-forth between Jon Jones and current light heavyweight champion Daniel Cormier hasn't slowed down one bit since they originally faced off at UFC 182. And just two months out from their rematch at UFC 200, Jones is stepping up the mental warfare.
The interim champion took to Twitter on Monday night to answer a question posed to fans by the official UFC account before spiraling into a string of burns and digs at his upcoming opponent.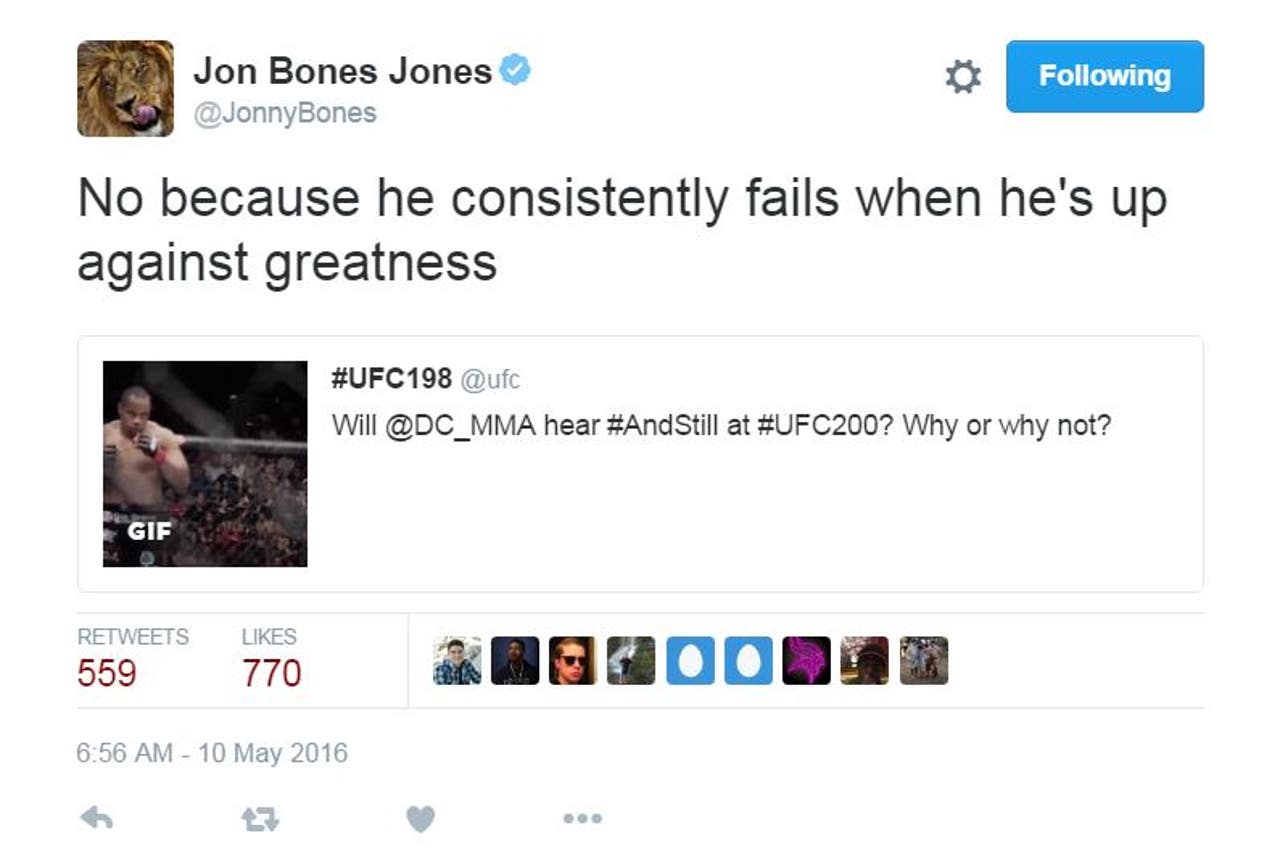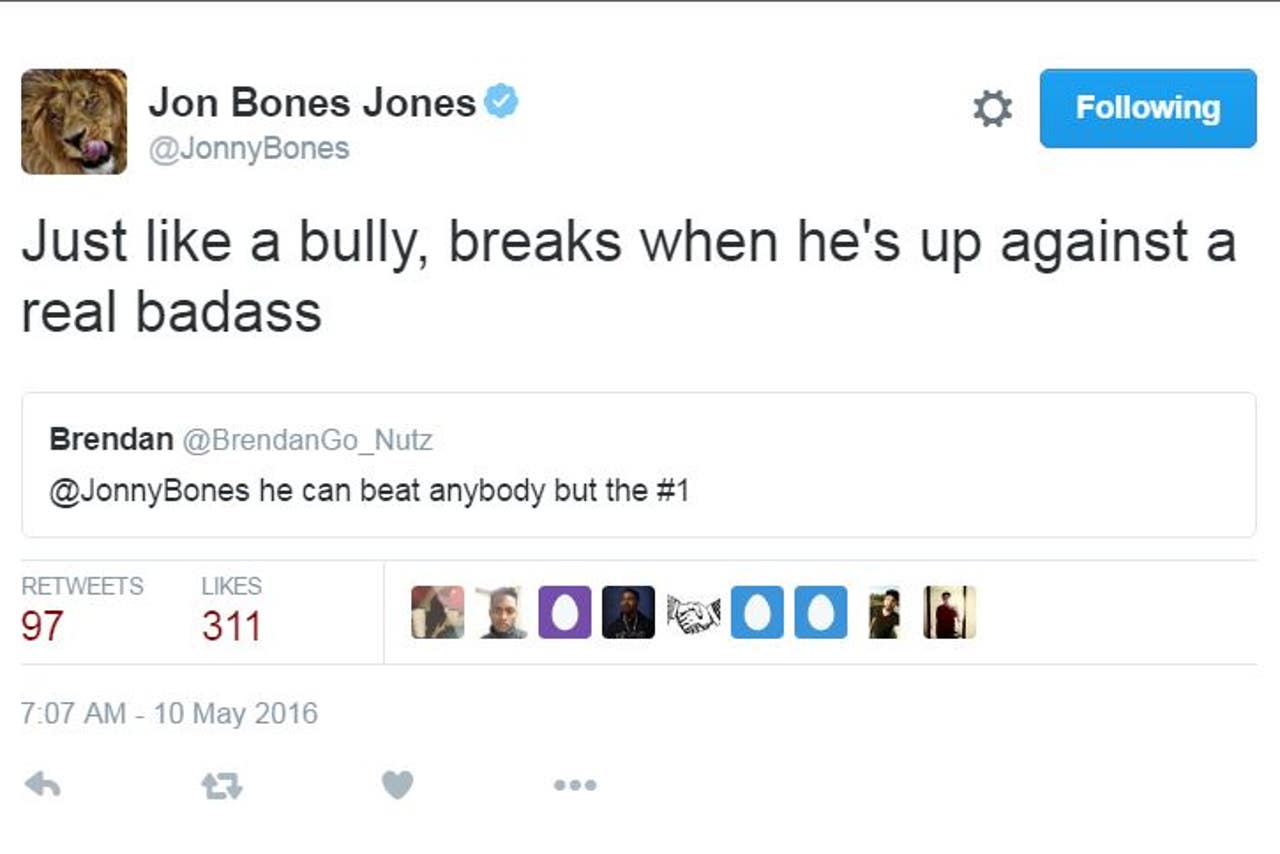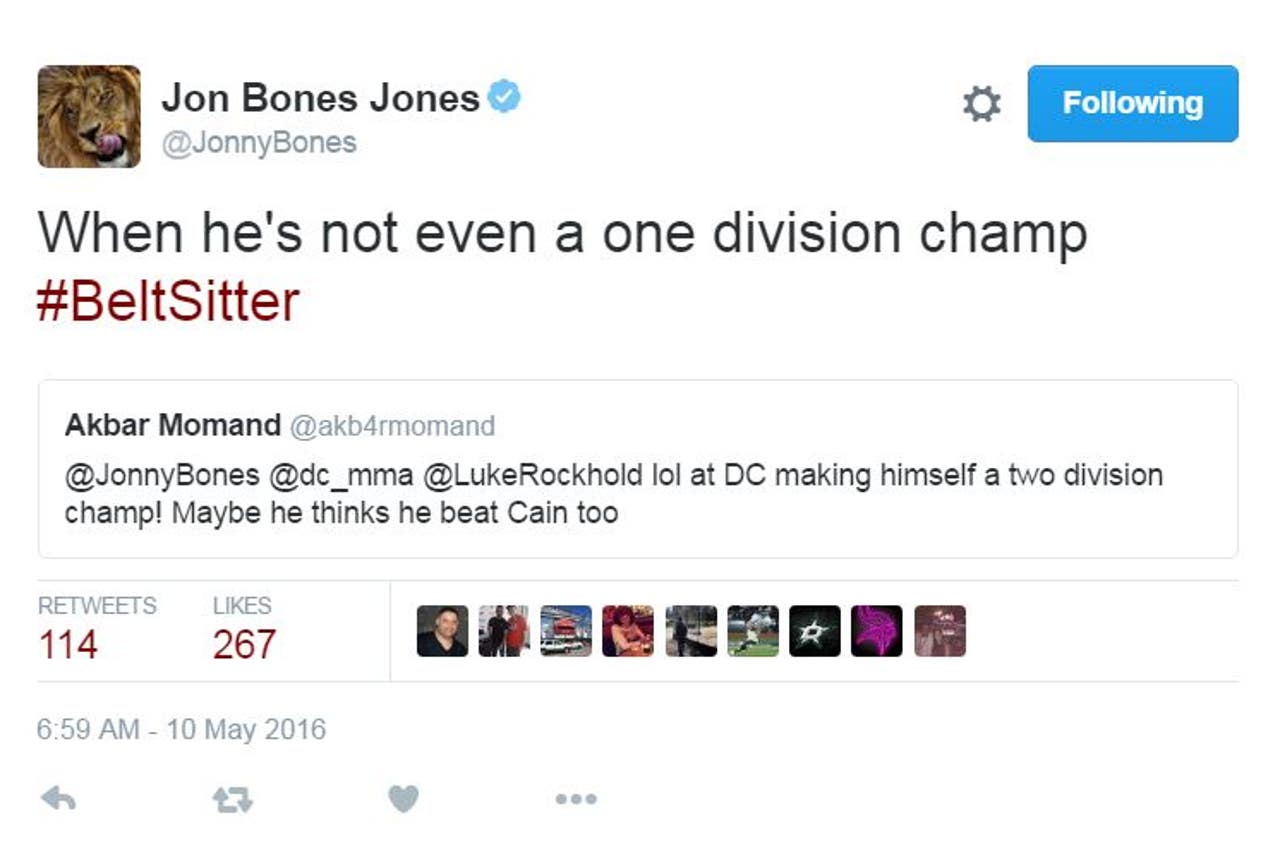 During his 10-fight title run, Jones defeated five former champions (Rampage Jackson, Lyoto Machida, Rashad Evans, Vitor Belfort and Shogun Rua) consecutively. So he was quick to point out that Cormier hasn't faced anything close to that level of competition during his time as champion or the fights preceding.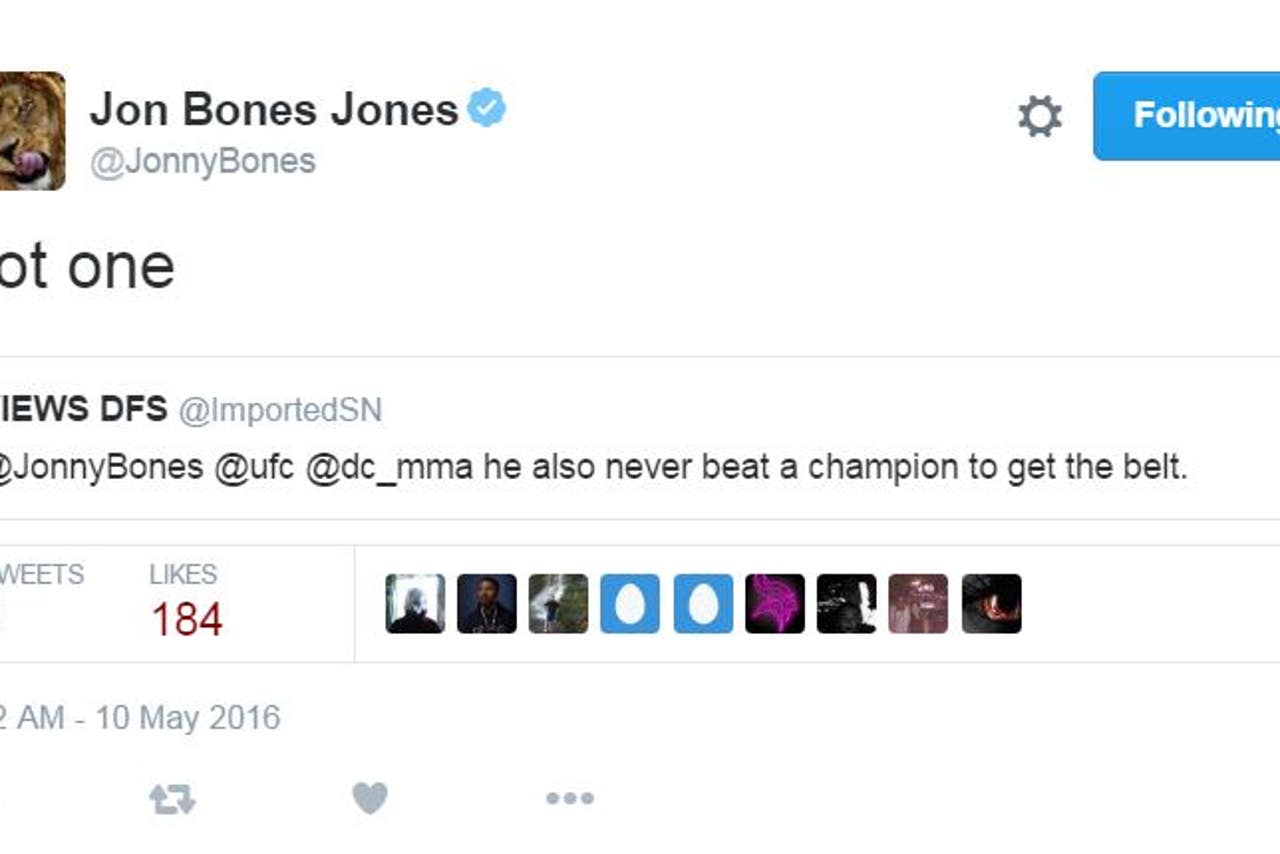 And though he was wrong about Cormier not beating any champions -- the former Olympian has wins over former heavyweight titleholders Josh Barnett and Frank Mir and former Strikeforce light heavyweight champion Dan Henderson -- Jones still puts an asterisk beside those victories.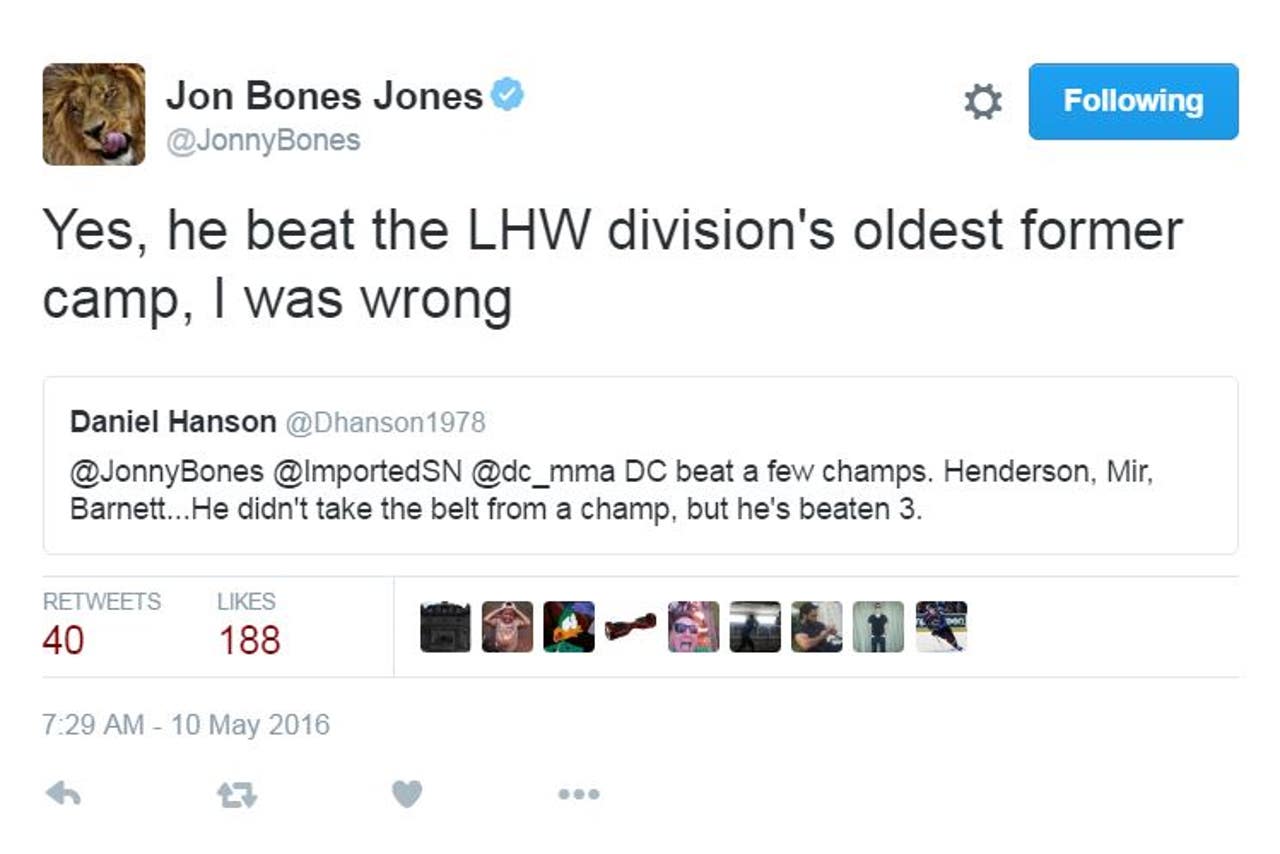 Jones ended the DC roast session by agreeing with a fan's suggestion to not let his quarrel with Cormier overshadow his other career achievements.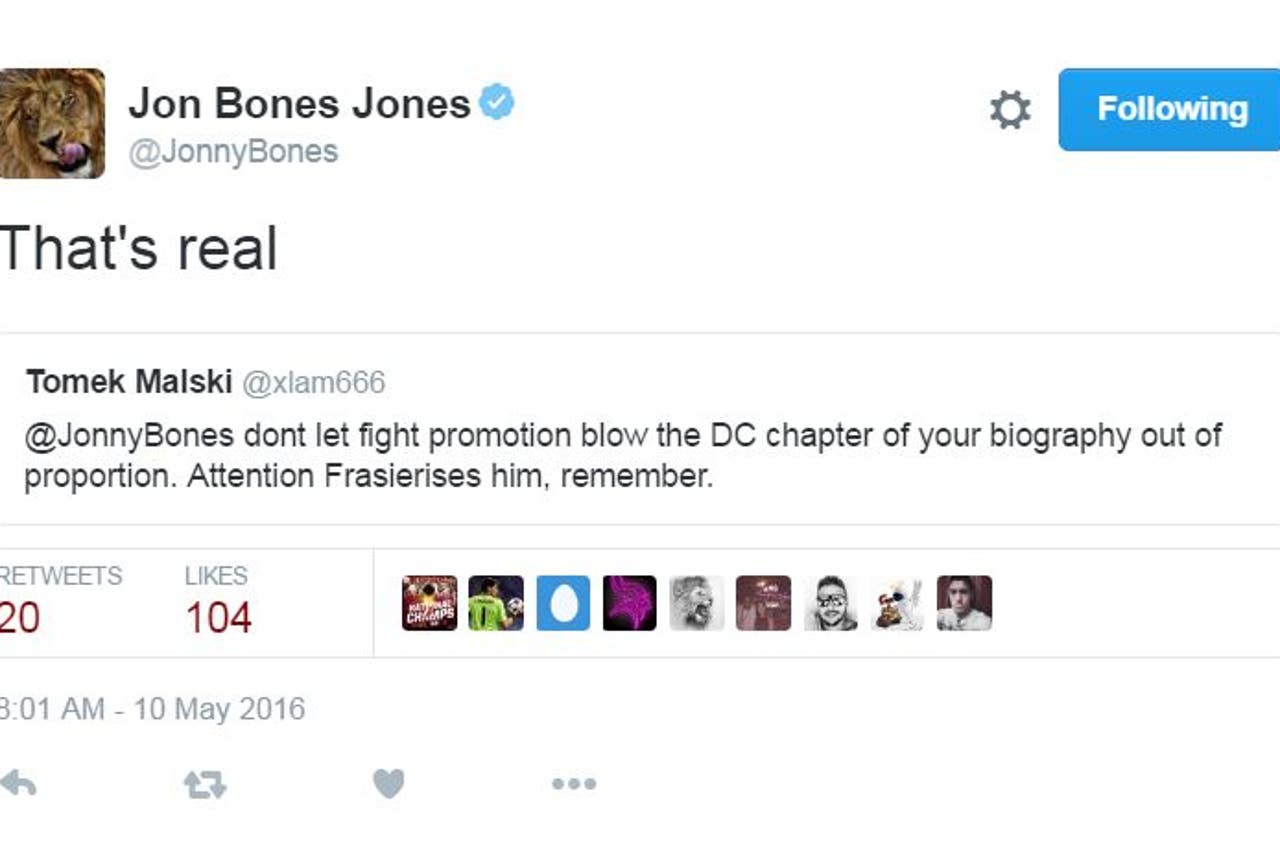 While Jones' feud with DC is not the pinnacle of his storied career, engaging in one of the most genuine beefs in MMA history and duking it out with one of the best two-division fighters ever certainly doesn't hurt his legacy.  
---
---