Jon Jones blasts Alexander Gustafsson days after his KO win
June 1, 2017

Former UFC light heavyweight champion Jon Jones has fired back at Alexander Gustafsson after the top-ranked contender took a shot at him following a knockout win over Glover Teixeira this past weekend in Sweden.

It all happened when Gustafsson was asked for his opinion about Jones after calling him "the biggest enemy" of the 205-pound division.

"I don't like him," Gustafsson said about Jones. "I give him that he is the best fighter of all time, he is pound-for-pound the best fighter in our division. Of course, everybody knows that. He never lost, he hasn't lost yet.

"He demolished everyone he fights but as a person, as a champion, he's not a champion in my eyes. He's not a good person in my eyes."

On Wednesday night, Jones took to Twitter where he blasted Gustafsson for his opinion while also taking a shot at the former two-time title contender who lost to him as well as current champion Daniel Cormier in a pair of previous championship bouts.

https://twitter.com/JonnyBones/status/870117897066041344

https://twitter.com/JonnyBones/status/870118251434450944

"Of course you are rooting for Daniel, Gus, you might as well pray for him while you're at it," Jones wrote.

"And here's a little FYI — you didn't lose against DC and I because of your cardio. It was because of your lack of heart."

The tirade didn't stop there because Jones also responded to Gustafsson claiming that he was not a champion and didn't like him personally either.

"I'm not a champion because you don't like my personality? [Expletive] you," Jones wrote. "

"'Jon Jones is a bad person'. You sound like a [expletive] dork. Congrats on the engagement though, beautiful woman."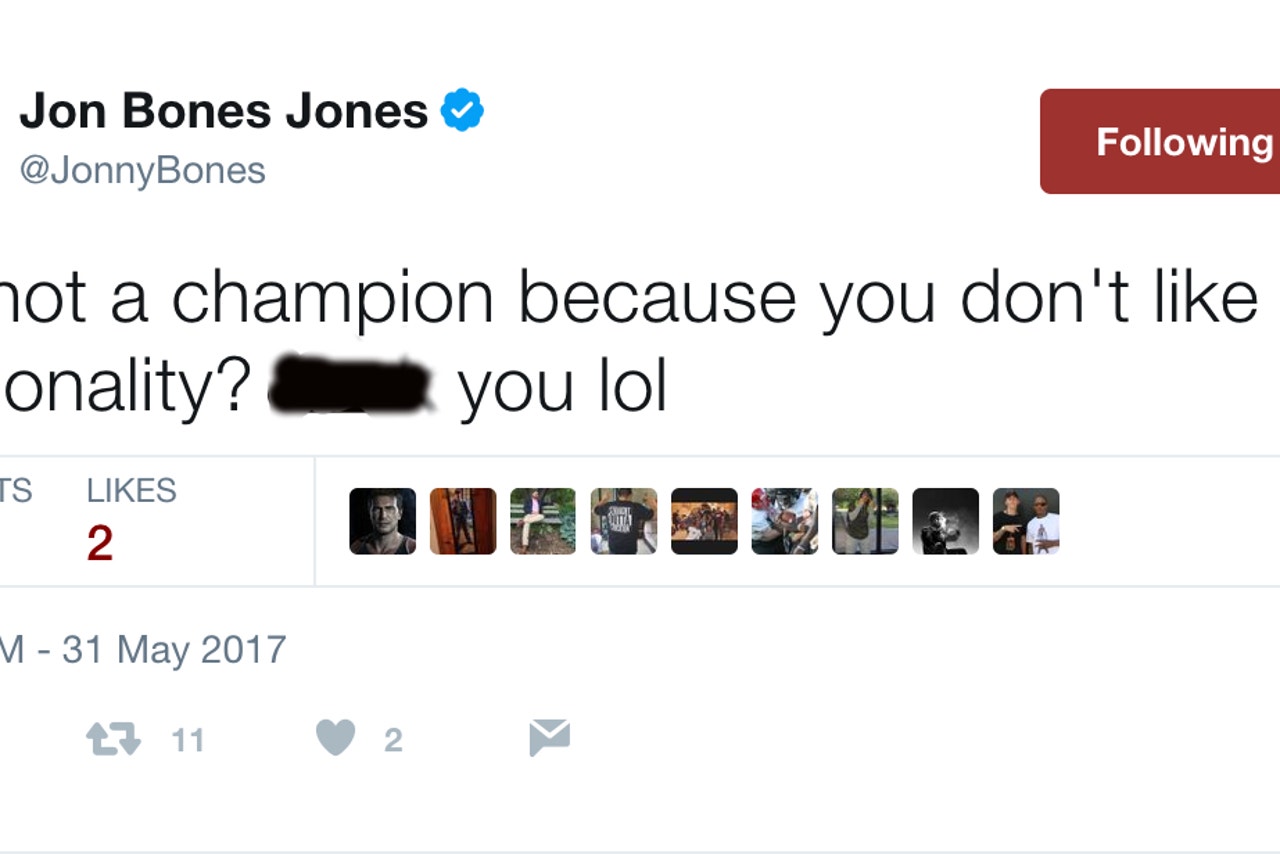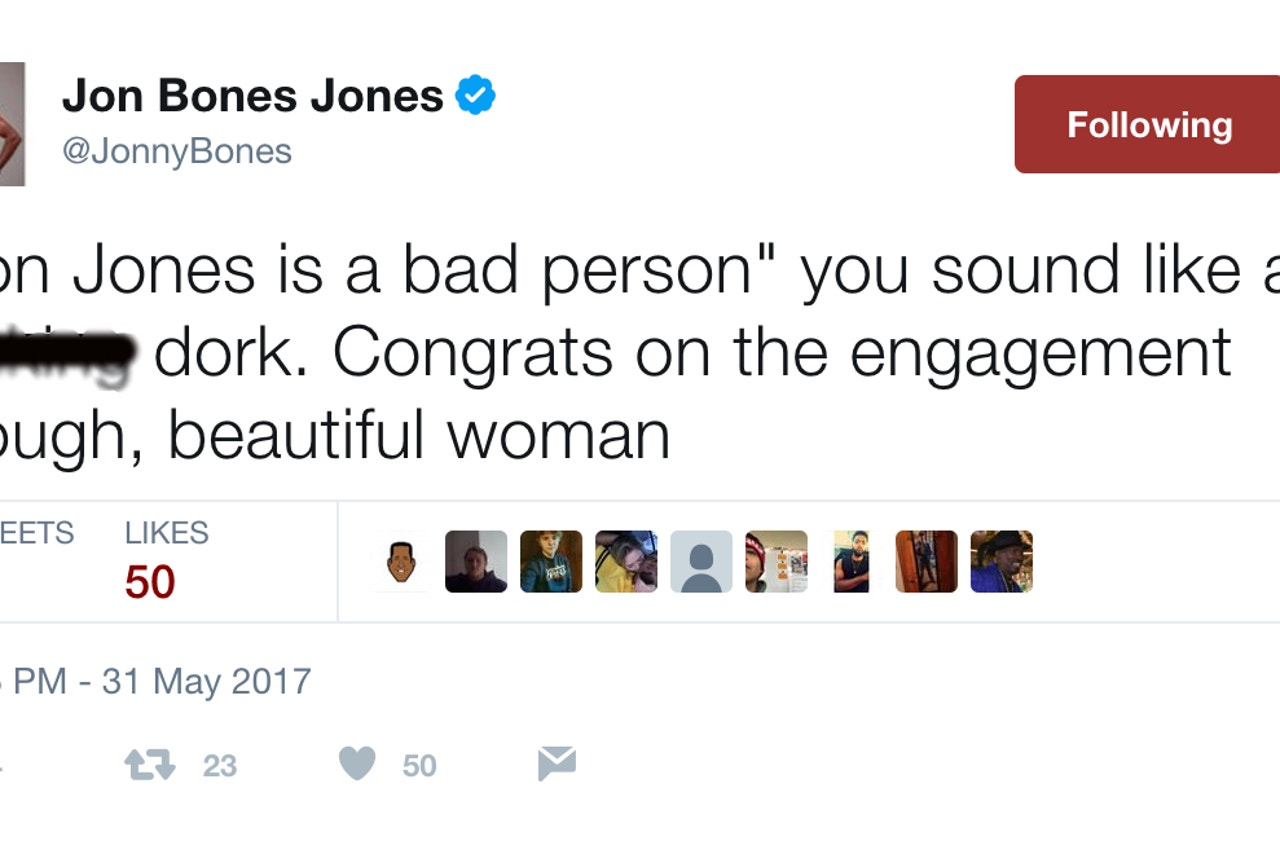 Jones closed out his comments by taking a shot at Gustafsson's own championship credentials -- he's come up short on the two occasions he's battled for a title in the UFC.

"Maybe good guys don't always finish last," Jones wrote. "I'm not a champion [because] I'm a bad person? You're not a champion because you don't win championship fights."

https://twitter.com/JonnyBones/status/870120477523456001

https://twitter.com/JonnyBones/status/870121452929925120

Currently, Jones is in preparation for his upcoming rematch with Cormier where he looks to win back the light heavyweight title he was forced to surrender in 2015. Jones defeated Cormier in their first fight and now the former champion looks to win back the title on July 29 at UFC 214.


---
---