Ultimate Fighting Championship
Ultimate Fighting Championship
Johnson seeking respect
Published
Jan. 23, 2013 12:00 a.m. ET

The only proof UFC flyweight champ Demetrious Johnson had of this birth father was the child support checks he sent.
An absentee birth father gave way to an abusive stepfather, who abandoned Johnson, his two siblings and his mother when Johnson was in first grade.
"I didn't go through life thinking I was different from anybody else," Johnson told FOXSports.com. "A lot of people were worse off than I was. You just took whatever you got and tried to make the most of it. My mom did a great job raising me. It was all her."
Johnson, 26, hasn't heard from his biological father even as he shot up the MMA ranks and prepared for the most hyped flyweight fight in history, Saturday's UFC on FOX 6 main event against John Dodson.
"I would assume he knows what I'm doing," Johnson said.
Much of the nation has the opportunity as well since his bout will be on broadcast TV. It has been hyped as "world championship," not a flyweight title fight. It's both.
Makes sense. This is a new division --- Johnson (16-2-1) beat Joseph Benavidez via a split decision to become the first UFC flyweight champ in September --- and respect has been hard to come by for a weight class that has a cutoff of 125 pounds.
His fight against Benavidez drew boos from the fans in Toronto despite it being one of the most active of the night in the Octagon. UFC president Dana White reacted harshly to the jeers both in the arena and on Twitter.
"You're a moron (and) you don't like fighting," White said immediately after the fight to the naysayers. "You don't appreciate great talent or heart if you didn't like that flyweight fight."
Johnson, as you'd expect from somebody from his background, took it in stride.
"Fans always boo," Johnson said. "I went back and watched the fight. We were doing some really good things. It didn't mean anything to me. We just need to get the fans more educated about the division. Eventually, we'll get there."
At 5-foot-3, Johnson has spent much of his life proving himself athletically.
"I started in basketball and then football," Johnson said. "I just kept playing sports until I eventually found wrestling. I wanted to be famous for something. I wanted to be known for something. Wrestling got me on that track."
Johnson attended a community college in suburban Seattle before he decided to forgo his studies and concentrate on MMA. It was about that time he met his future wife, Destiny Bartels, while both worked at a Red Lobster. The two were married in May.
"I don't let my past affect me as best I can," Johnson said. "It's just something I had to go through. That's it."
Johnson's more immediate past hasn't been without some grief, either. His mother, Karen Crowe, was diagnosed with cancer and Johnson often drove her to and from chemotherapy treatments between workouts.
"She's doing well," Johnson said. "She's completely healthy and enjoying life."
Crowe didn't approve of Johnson wrestling as a youth. That could be one explanation why MMA is never a topic of conversation.
"We don't talk about fighting at all," Johnson said. "I don't think she's a big fight fan. I don't see her saying, 'Ooh. There's a big Alistair Overeem fight. I have to make sure I'm home in time to watch it.'"
Johnson might not be able to convert his mother just yet. As far as the rest of the national TV audience, Johnson said he's more concerned with winning matches than winning fans.
"I am excited for this opportunity, and I love the fact that this is the main event on FOX," Johnson said. "Still, it doesn't change anything for me. They can put this event on PBS after 'Sesame Street' and I'd approach it exactly the same."
---
---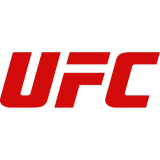 Get more from Ultimate Fighting Championship
Follow your favorites to get information about games, news and more
---