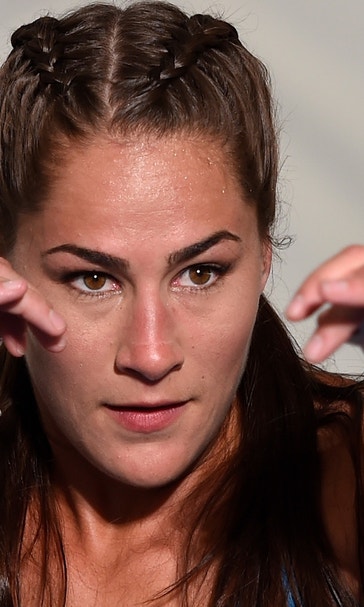 Jessica Eye taking a year off before 'one more chance' in the UFC
November 15, 2016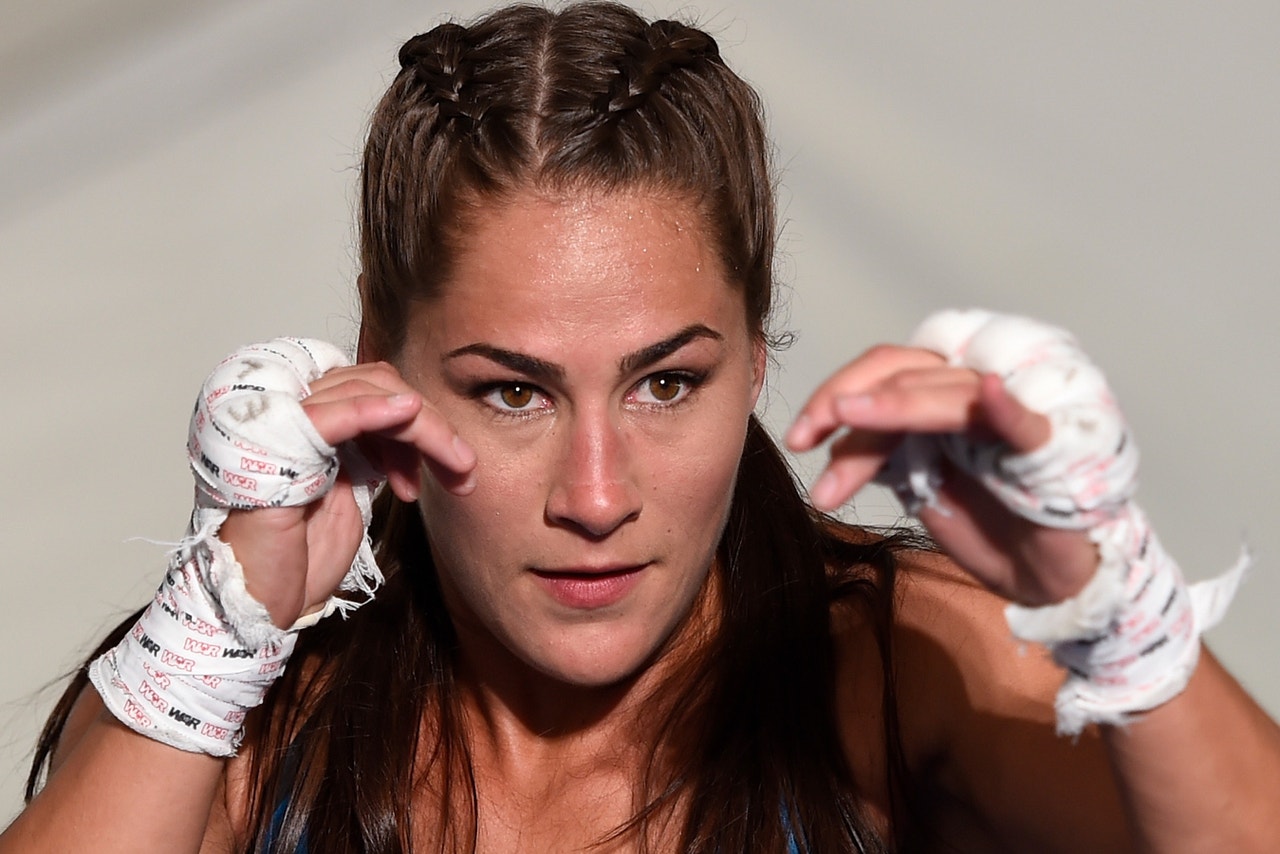 Jessica Eye has suffered through heartbreak before, but nothing like the wave of emotions that flooded over her when Bethe Correia was declared the winner in their fight at UFC 203 in Cleveland.
That night was supposed to be Eye's re-introduction to the women's bantamweight division with a victory while doing it all in front of her hometown. Instead, Eye went home with a split decision loss — her fourth consecutive loss in the UFC — and it was only a matter of time before she received a dreaded call saying that she had been released.
Eye knew her fight in Cleveland was win or go home, but it was a much tougher pill to swallow after she lost a decision while believing deep down inside that she deserved the victory.
"I know I won that fight. I know I did," Eye told FOX Sports. "I knew I had (rounds) one and two. Going into the third round, I knew I could keep moving around, put the pressure on and move and show them action, I'm still just as fresh as the first round.
"Unfortunately it just didn't go that way. I need to grapple more. That's something I need to do. I'm not just a striker. I go in there and I only use a tiny bit of what I'm able to do and it's frustrating."
Eye didn't come out of the fight unscathed either. She bit through her own lip during the fight and dislocated her pinky finger in the second round that severely affected how she was able to throw punches.
None of that matter in the end, however, as she went home with another disappointing loss and she knew her time with the UFC was running out.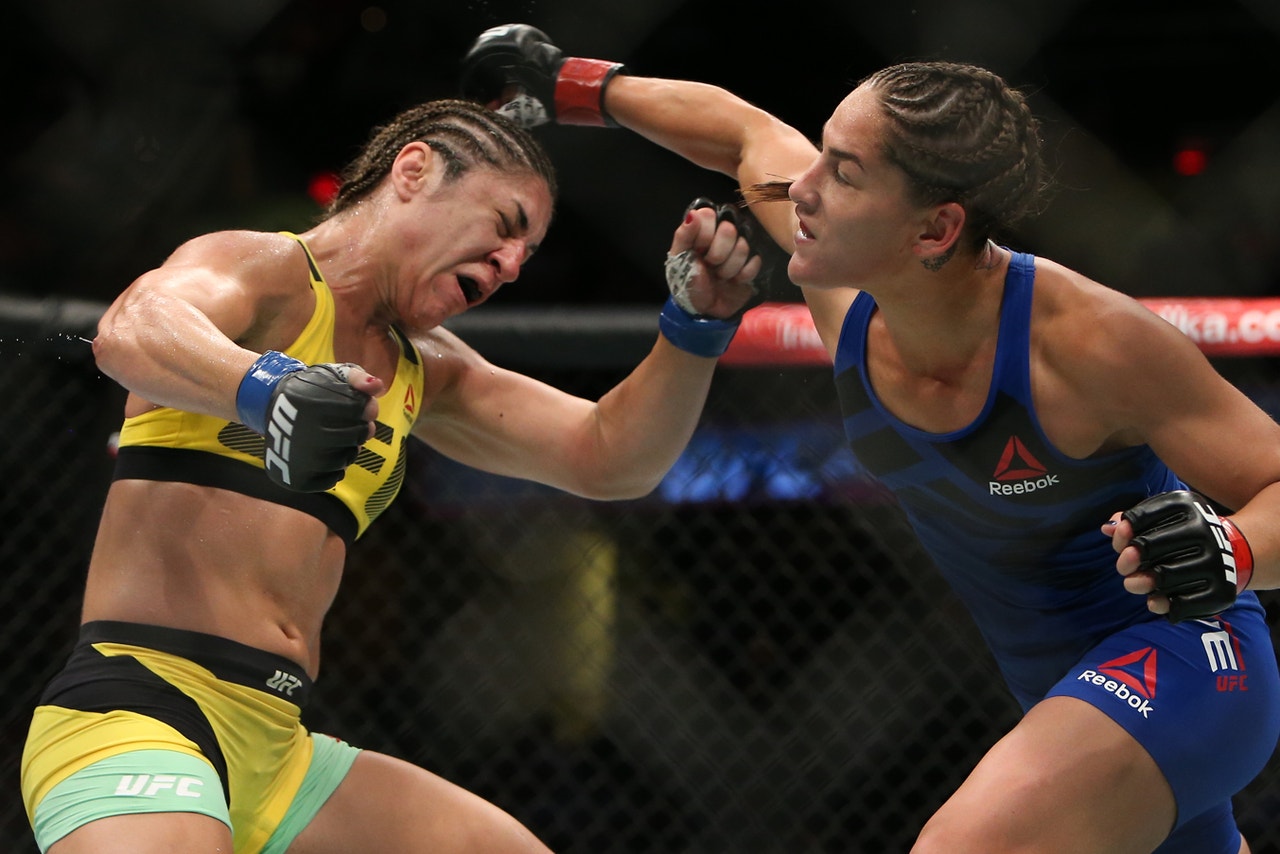 That's when Eye got a call from UFC president Dana White saying that she wasn't going to be released, and he was going to give her one more chance. White even offered to help Eye get in contact with a renowned sports psychologist, who could help her get past some of the mental roadblocks that had plagued her in recent fights.
The message was then conveyed again via UFC matchmaker Sean Shelby, who gave Eye a few words of encouragement while also telling her with no uncertainty that her next fight would be do or die.
Rather than rush back to the Octagon trying to erase the bad memory of a tough split-decision loss, Eye instead decided to go in the complete opposite direction. She wasn't going to take this second chance for granted.
"We start talking about everything and how he feels that I'm just stuck in this funk and he's seen other fighters go through it. I said 'if you want to give me another chance, you can. I'm taking a year off. I'm going to train probably after the first of the year. I'm going to hang out, do some cross training, make some other decisions in my life but I don't plan to come back for a while,'" Eye explained.
"[Sean] said 'Dana did message me and told me what you talked about and I'm going to keep you on the roster. I'm going to give you another chance.'"
Eye can't exactly pinpoint the moment when things started to shift in a negative direction in her life, but there have been warning signs over the past couple of years.
She went through a heart-wrenching ordeal with her father after he was diagnosed with cancer. Eye was estranged from her father on and off over the years, so that emotional turmoil didn't exactly mesh with her training to be a world-class fighter. Sadly, then, her father passed away earlier this year.
In addition to her personal life bleeding over into her professional career, Eye also started to allow the pressure of rising up the ranks in the UFC women's bantamweight division to affect her performances.
"I fought Alexis Davis and after that fight I was supposed to possibly get (Ronda) Rousey and then I go out, take some time off, and it was like 10 months off and I come out and I fight like an animal in the Leslie Smith fight. Everyone gets to see 'this girl's a fighter!' I had taken that time off and dealt with some of my family stuff and just reset," Eye said.
"I win that and it seems like I put all this pressure on myself. I get a new eight-fight contract and then I start fighting the top five girls in the whole world. All these things kind of took my focus and I didn't see it. That's why you're only getting half of me in the cage. I feel like it's time to hit the reset button."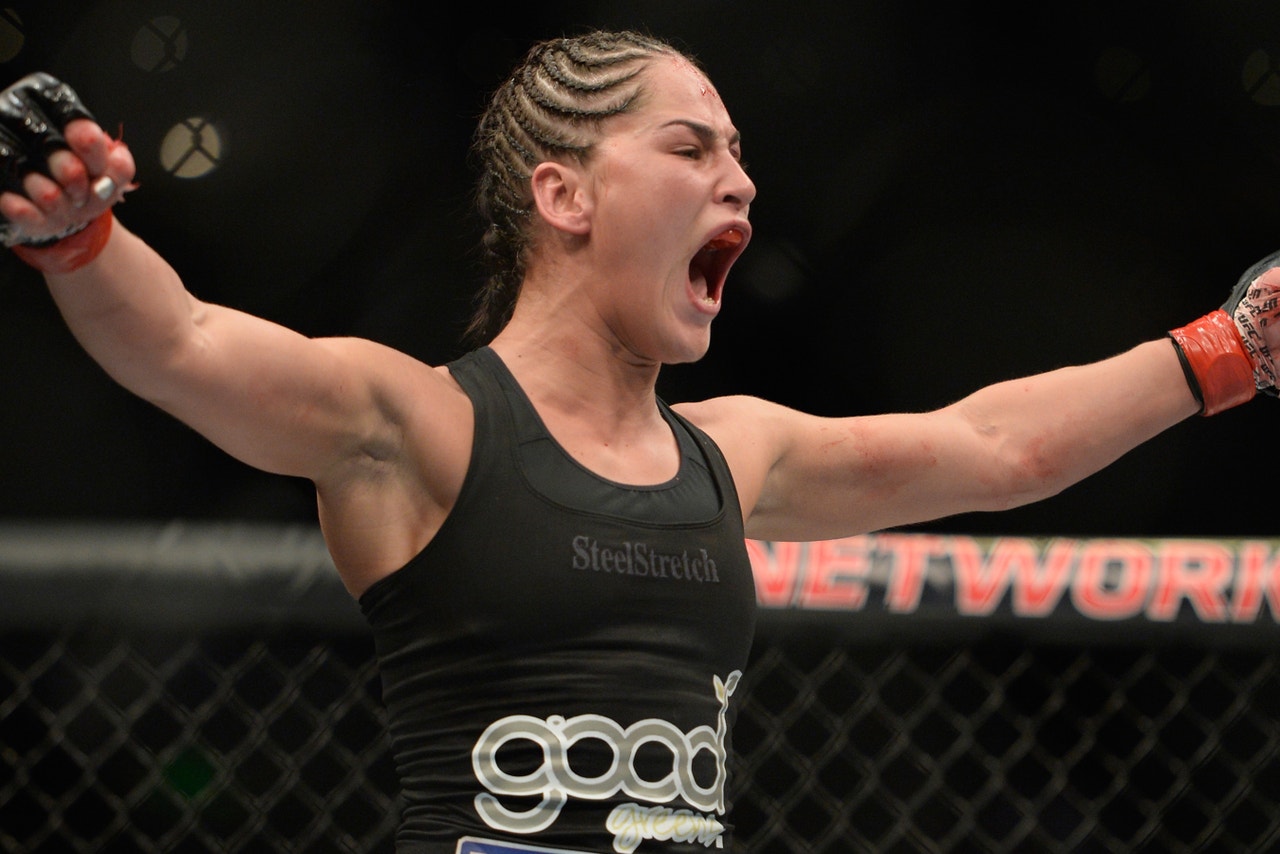 The reset button will be this extended break from the sport, but Eye isn't walking away from MMA all together.
The time off will give Eye the chance to refocus on herself and getting better rather than immediately shifting her attention to another training camp with a fight just a few months away. It's been a long time since Eye was able to just enjoy herself and live life without worrying about the next fight around the corner.
"Time for me to not worry about a fight, not worry about a camp. Just go and help my teammates and just workout. If I want to eat clean for 10 days straight and eat bad for 10 days straight, I can do that. I just want to live for a little while to make sure I'm doing what I'm meant to be doing as a fighter," Eye said. "I'm blessed that Sean Shelby and Dana White are giving me one more chance.
"I'm not going out there and getting destroyed by these girls. I'm losing split decisions. They are competitive fights. I realize now no one wants to see a competitive fight in this sport, they want to see a finish. So maybe that's what I need to spend this year on — learning how to finish."
Eye says she plans to travel and likely spend some time with her former teammate Cody Garbrandt at his camp at Team Alpha Male in Sacramento. Mostly Eye just wants to decompress from an arduous couple of years in the sport before calling the UFC to book her in another fight.
Eye isn't going to waste this opportunity that's been granted to her by the UFC so when she returns it's going to be with the same fire that got her a shot in the promotion in the first place. The same kind of vigor that led Eye to a win over a former Strikeforce champion in her UFC debut. The same kind of aggression that helped Eye mangle Leslie Smith's ear en route to a TKO victory.
The same kind of performance that Eye just hasn't pulled out of herself in the past four fights.
"You get 15 minutes of work time or 25 minutes of work time and that's it. You're defined by that. You define yourself as a winner and a fighter and it becomes embarrassing when you're off a loss. I need to realize that no matter what — win, lose or draw — I'm still me. I should still be proud of myself. I created a career for myself," Eye said.
"That's what this year will bring. Me being proud of myself. Me finding myself and then I'll get one more chance."
---
---