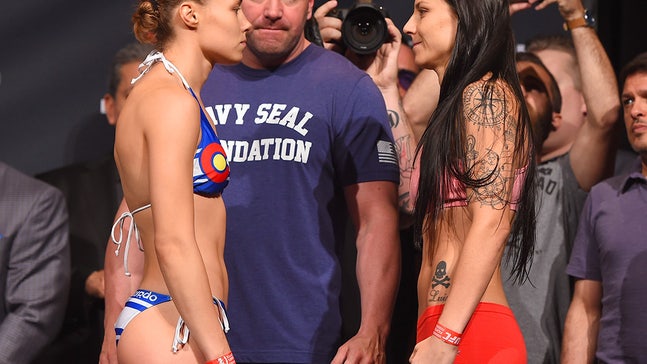 Illness forces Ansaroff off UFC 187, team hopeful for rescheduled date with Namajunas
Published
May. 23, 2015 4:00 p.m. ET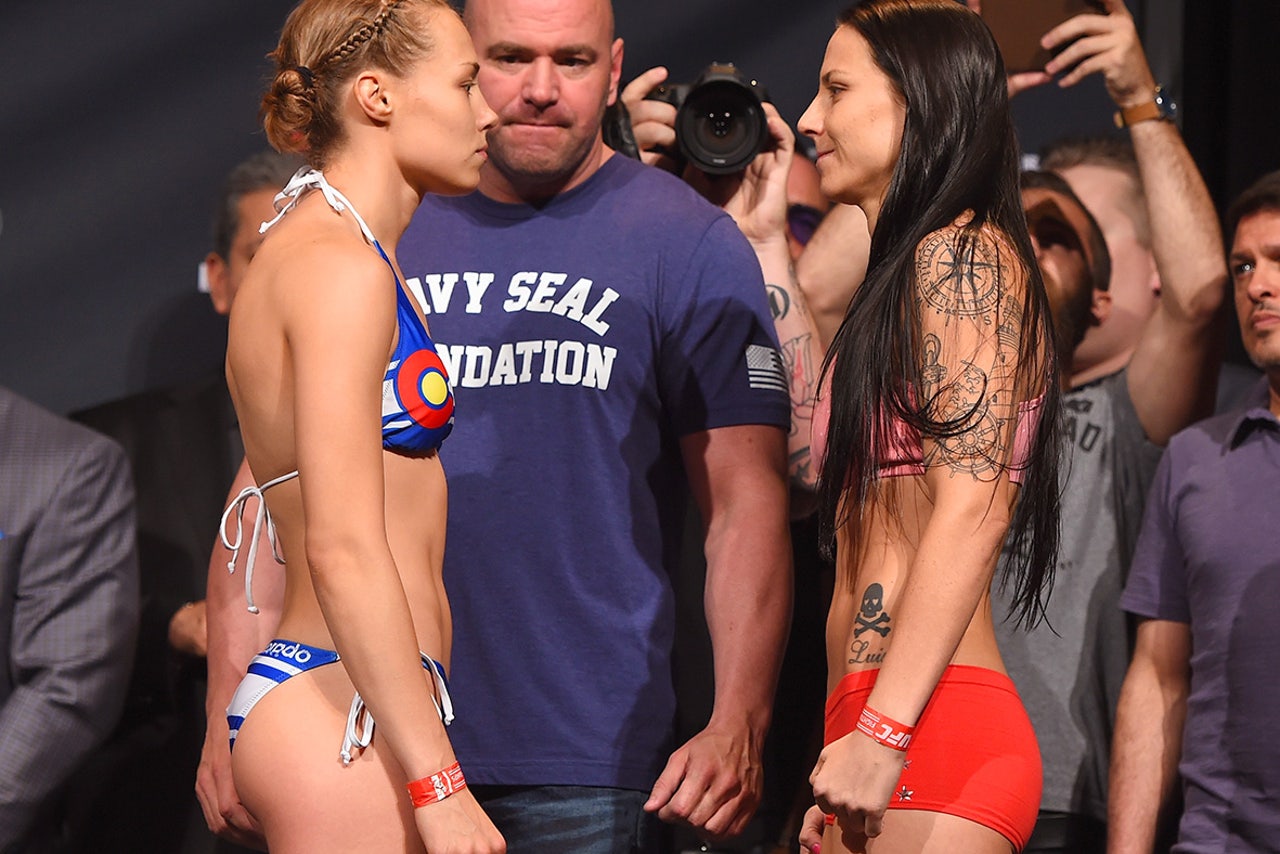 Nina Ansaroff was eager to fight former title chalenger Rose Namajunas at UFC 187 in Las Vegas this weekend. The American Top Team slugger lost a decision in her UFC debut last November, and a win over the No. 4-ranked Namajunas would propel her toward strawweight title contention.
But that fight will have to wait, as Ansaroff had the decision to fight taken out of her hands by UFC doctors when complications from the flu endangered her health. The UFC announced Saturday that Namajunas vs. Ansaroff will not happen today, on account of Ansaroff's illness.
"I feel just horrible about this," the 29-year-old said in a statement released by her management.
"If it was up to me, I'd definitely fight. I was willing to fight, of course, with or without the flu, because I'm a fighter. But this is out of my control, and I just hope it's rescheduled as soon as possible."
When FOX Sports tried contacting Ansaroff Saturday afternoon, the fighter was in no shape to talk. According to her manager, former UFC fighter Charles McCarthy, he alerted the UFC of Nina's flu complications, and the promotion's doctor made the decision to pull her from the card.
"Nina got the flu last week, and she didn't get the chance to fully recover from it before it was time to start cutting weight," he told us.
"So, when she started cutting weight, it made the flu worse. We hired Perfecting Athletes, the same specialists who work with Chris Weidman for his weight cuts, and so they've been working with Nina and monitoring her. We were extremely excited to fight on arguably the best card of the year. Nina is frustrated, because she showed up to fight and battled through the flu to try and make it happen.
"While I share her frustration, we are in complete agreement with the UFC doctors that her health is most important. Nina began fainting during her weight cut. That's when we were told that she should stop cutting weight and why she weighed in at 120 pounds. We hoped she'd feel better today, but she hasn't been able to keep down two bags of IV fluid, and she's about the same weight she was on the scales yesterday. She's shivering in bed right now. We're thankful of the UFC staff for being supportive. We hope that Nina gets to fight Rose on another card next."
Indeed, no UFC fighter wants to go through an entire training camp, attempt a weight cut and then go back home without making a dollar or getting a chance to do what they love to do. The founder of Perfecting Athletes, nutritionist Michelle Ingels, told us this afternoon that Ansaroff is still champing at the bit to fight.
"She wants to get up, right now, and get dressed to fight," Ingels said.
"As she started cutting weight, Nina was already sick. Sometimes you can bounce back, push through and it is not a problem. So, we said, 'Let's see what you can do and how you're feeling.' We gave her the right fuel and monitored her. As she started cutting weight, 20-30 minutes in, her blood pressure started getting low and she felt worse. Physiologically, she was not doing well. So, we stopped her from doing her workout and tried other ways to cut weight that would put less pressure on her. No matter what she did, she got worse, however. Her body was actually doing what it is supposed to do and went into self-protecting mode where it holds onto everything. She began gaining weight literally just sitting there. So we stopped the weight cut. It just doesn't make sense to push her to the point where it damages her body more and damages her career."
Ansaroff and her team hoped that she'd feel a bit better today, after a night's rest and some rehydration. When that didn't happen and her flu continued to get worse, the fight was called.
"She came into this week not feeling 100 percent and then her body crashed," Ingels said.
"Nina just happened to get the flu during the last week of training camp, at the worst time. It's always a fine line with every athlete, because they push their bodies so hard during training camp. Her body is just fighting this bug, this illness, and it's doing what it is supposed to do -- protect itself. It stinks because other than this, she is ready. I have no doubt that she could and would still fight, but it wouldn't be safe. We're talking about her heart and brain here, and it isn't worth it to risk damaging those."
McCarthy told us by text just before time of publication that Ansaroff may be soon taken into a hospital emergency room as a precaution. 
---
---