Ultimate Fighting Championship
Ultimate Fighting Championship
Holly Holm visualized a head-kick KO to finish Ronda Rousey
Published
Nov. 15, 2015 5:30 a.m. ET

Holly Holm told FOX Sports just days out from her fight with Ronda Rousey that she visualized her victory hundreds of times and that it brought her to tears just thinking about it.
Those dreams became reality on Saturday night as she landed a thunderous left high kick that flattened Rousey just 59 seconds into the second round en route to becoming the new UFC women's bantamweight champion.
As it turns out, Holm saw a lot of different ways she could have gotten past Rousey, but the head kick was definitely one of the weapons she knew she had available in her arsenal and it paid off in a big way.
"I visualized that if the head kick was there to go for it," Holm said at the UFC 193 post-fight press conference. "We didn't want to go out of our way searching for it and force it. She comes straight forward and with your legs in the air with someone coming straight forward, you can be off balance, things like that so there's times to use them, times to not. If it was there I wanted to take it and it was there."
Holm and her coaches Greg Jackson and Mike Winkeljohn called their shot with the finish but also predicted with surgical precision exactly what Rousey would do in the fight.
While Rousey is well known for her aggressiveness, she stated numerous times that she was going to show a lot more patience in this fight. Holm and her team expected different, and it paid off when they finally squared off on Saturday night.
"It was nothing different than what we expected," Holm said. "She's been able to win in devastating fashion because she's imposed her will on a lot of girls so I expected her to be aggressive and try to impose her will on me."
Holm admitted during her two-month camp to prepare for Rousey that no matter how much confidence she showed on the outside, there were days when she doubted herself going into the fight.
The key was never allowing those feelings to fester, and as her camp moved forward with each training session Holm felt the win inching closer and closer to reality.
"I don't think you can prepare yourself if you're not aware of what can happen. She's been the most dominant athlete. So yeah, there are days I got to the gym, didn't perform well, sat in my car upset and cried and though 'you know what if I perform like that, that's not going to get me a win so I need to come back tonight and I need to perfect those things, I need to get better'," Holm said.
"So yes, there's moments in your mind where you doubt yourself, you know things can happen and you can have a good night, you can have a bad night, there's days in training where everything flows and some days in training where they don't. You just pray that doesn't happen the night of the fight."
While Holm is undefeated in her MMA career, she's been in Rousey's position before, when she was standing on top of the world of women's boxing. Holm got knocked out by Anne Sophie Mathis in 2011 before returning to win the rematch six months later, so she knows all too well about the agony of defeat.
It's part of the reason why she can enjoy her win over Rousey so much right now while also understanding that there's still more work to do in the future.
"This fight was a lot for me mentally, I can't tell you how many times I cried in the gym leading up to this fight," Holm said. "It's a lot to take in but those are the kinds of fights that a loss is that devastating but a win is that sweet of a victory."
Even UFC president Dana White remarked at how cool, calm and collected Holm was in the lead up to this fight. It would have been very easy to get intimidated by Rousey's dominant performances and lightning-fast finishes, but Holm just stayed composed, stuck to her game plan and got the job done.
"Cool as cool could be," White said about Holm's demeanor. "She's been here a million times. This girl has 40-something fights, she's held many world titles, she's been in big fights like this before. She's been here before. This wasn't new to her."
And now Holm is standing tall as the new UFC women's bantamweight champion.
---
---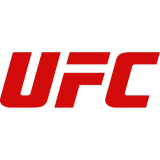 Get more from Ultimate Fighting Championship
Follow your favorites to get information about games, news and more
---