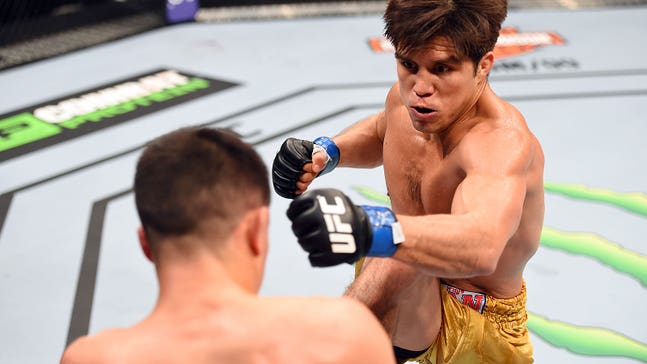 Henry Cejudo: When I fight Joseph Benavidez, it will be personal
Published
Mar. 22, 2016 2:59 p.m. ET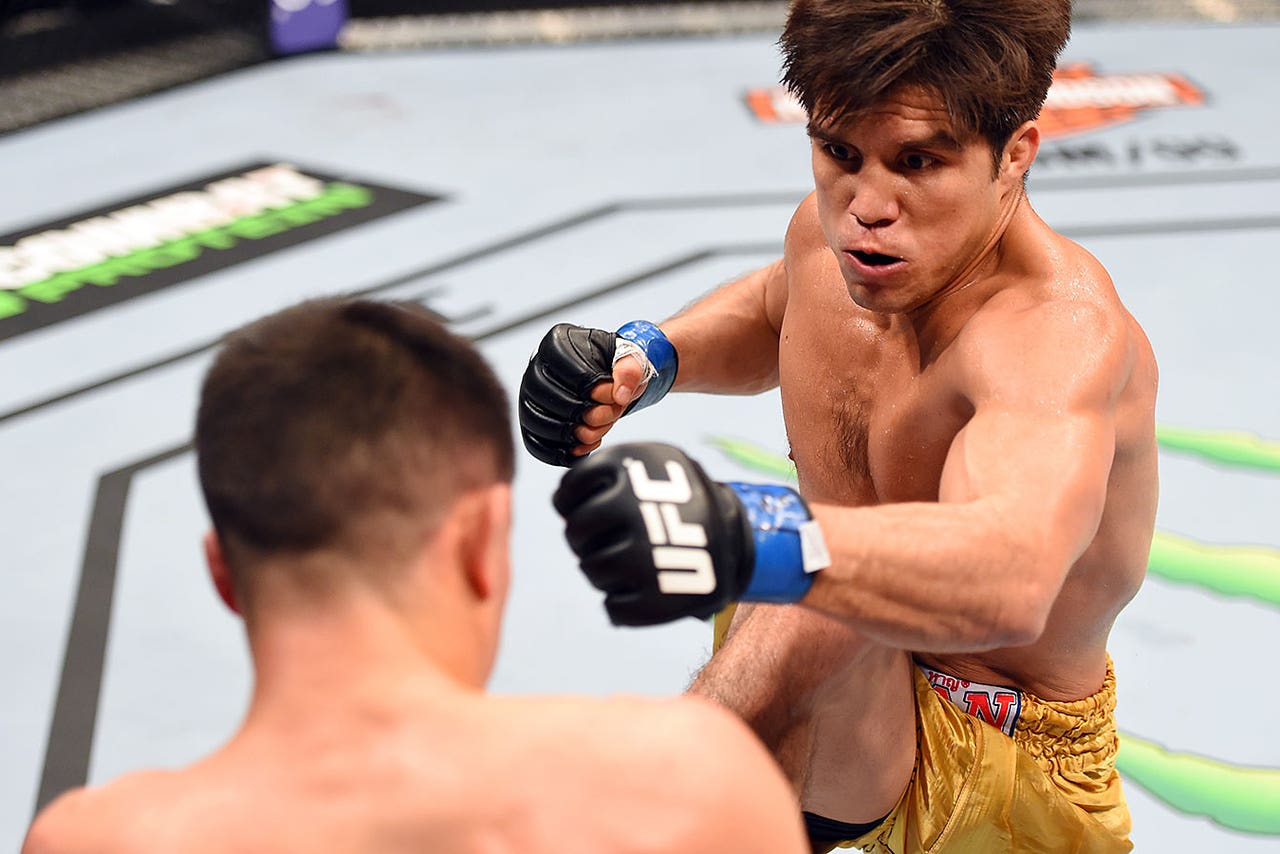 Henry Cejudo doesn't talk much trash, but he could. He wants you to know that about him.
"I don't like to open my mouth a lot, because I'll be honest with you, man, I come from the streets. I come from a certain part of the ghetto here in Phoenix. I'm a good sh-t-talker," he recently told the MMA Hour.
The Olympic wrestling gold medalist has had his patience tested by Joseph Benavidez, however. "Joe-Jitsu" called Cejudo out after his latest win, before he realized that the wrestler was granted a title shot at flyweight champ Demetrious Johnson.
Nevertheless, Cejudo wasn't entertained. "I'm really trying to compose myself a little bit, but I think he's very disrespectful," he continued.
Cejudo is focused on his his April title fight but clearly has something planned for Benavidez, afterwards. The contender says he's just a different beast in comparison to Benavidez.
"Right now, Demetrious Johnson is on my mind, and I know I'm going to beat him," he continued.
"But I feel like I'm a good match-up for Joseph Benavidez. I think his biggest strength is his heart, and I admire that. He's a really tough human being. Technically, I don't think he's that sound. I'm a faster, sharper version of what he is. And, I'm crisper. I'm faster and I'm just as mentally strong."
With that said, when Cejudo gets his hands on Benavidez, it will be more than business. "I never said anything to the man," he concluded.
"But when I fight him, it's going to be personal."
---
---