Ultimate Fighting Championship
Ultimate Fighting Championship
Healthy Pettis ready for Cerrone
Published
Jan. 22, 2013 12:00 a.m. ET

Anthony Pettis described the shoulder surgery as "minor" before he entered the operating room.
It wasn't and neither has been the wait for the lightweight to get his chance at a UFC title, a shot that Pettis could inch closer toward with a victory over Donald Cerrone at UFC on FOX 6 on Saturday.
"It turned out I had two tears in my labrum," Pettis told FOXSports.com. "I thought I'd only be off a couple months. Then they found (further damage) and I wasn't even able to train until the end of the year. I couldn't do anything but wait for my shoulder to get better."
The last time Pettis, 25, fought — a knockout victory of Joe Lauzon — was the same night Benson Henderson seized the lightweight crown with a decision over Frankie Edgar last February. Henderson has defended the title twice since (victories over Edgar in a rematch and Nate Diaz) as Pettis was sidelined with shoulder issues and a staph infection.
Cerrone went as far as to claim Pettis was ducking him.
"I'm not a guy that runs. Ever," Pettis said on a recent conference call with reporters. "I mean, I'm not afraid of anybody in the division. I'm going to fight everybody in the division. So for him to be calling me out while I'm injured, it sucks."
A victory over Cerrone doesn't necessarily mean a shot at Henderson, whose last loss came against Pettis. Pettis beat Henderson to claim the final WEC lightweight title in December 2010 before the promotion was absorbed by the UFC.
Pettis and Cerrone are among the list of contenders in a weight division that is one of the strongest in the UFC. Others include Daiz, Gilbert Melendez, Gray Maynard and Michael Chandler.
Maybe that's why this fight could be the most pivotal in Pettis' career — even if he's playing it off as a run-of-the-mill bout.
"I think he's just another guy at the top of the division," Pettis said. "Everyone is tough up here. I'm confident coming back and I have no doubt in my game."
This bout may not be atop of the UFC on FOX card — that honor goes to the flyweight title fight between champ Demetrious Johnson vs. contender John Dodson — but many around the sport have already labeled the fight as a potential Fight of the Year candidate.
"I think the fight's going to be exactly what all the fans and the media think it's going to be," Cerrone said. "We're going go and throw the (expletive) down. I mean Anthony is where he is because of where his talent is."
It's easy to see why this fight is so anticipated, trash talk aside. Both are athletic and have shown they can win in just about any situation. Pettis could be the more balanced fighter with a solid stand up game as well as being an excellent grappler.
"I wouldn't say (Cerrone is as well-rounded)," Pettis said. "He's got a good stand up game and he's a decent wrestler. I still know what's coming."
Pettis is best known for one the most acrobatic moves in MMA history, the so-called "Showtime Kick" he unleashed against Henderson when he ran up off the fence and delivered a debilitating kick to Henderson's head. Cerrone said in the weeks before the fight such stunts won't work against him.
"Everybody knows what my style is and what I'm going to do," Pettis said. "Try to stop it. I mean, they know I'm a flashy fighter. They know I got crazy kicks. I'm good everywhere and they just got to stop it. So he can say anything he wants to say but, you know, on (Saturday) we're going to see what happens."
However it happens, a victory gets Pettis at least back in the title conversation, something he's been left out of for nearly a year.
"I was definitely on the outside looking in," Pettis said. "I do feel like I'm one of the best in the lightweight division. I'm going to go out there and prove that. Against a guy like Cerrone, it's the best guy to prove (that) against. Come (Saturday), I guess that question will be answered if I'm at the top of the division."
---
---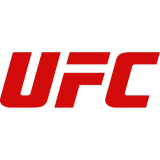 Get more from Ultimate Fighting Championship
Follow your favorites to get information about games, news and more
---