Ultimate Fighting Championship
Ultimate Fighting Championship
Gut-check boosts Jones' legacy
Published
Sep. 22, 2013 1:00 a.m. ET

The buzz of the main event lingered in the air for hours after it ended. The 15,504 who watched live at the Air Canada Centre probably had a difficult time sleeping on Saturday night after Jon Jones and Alexander Gustafsson added a new chapter of grit and courage to the UFC canon. It was an instant all-time classic, and personally, the best fight I have ever witnessed live when you factor in the importance of the bout to a champion's legacy (his record-breaking sixth light-heavyweight title defense), the aura that surrounds him and the monumental odds stacked against the challenger.
Coming on the heels of last weekend's boxing megafight with Floyd Mayweather and Saul "Canelo" Alvarez, a match that boasted interesting pre-fight color but went somewhat dull in action, this was a reminder of just where mixed martial arts can go, possibly with the charismatic Jones leading the way.
For now though, some fans still don't seem to want to let him take us there. When the decision was read in the building, most of the fans reacted negatively. It's fine to disagree with the decision, but the reaction continued past that, and boos could be heard through Jones' interview, as though he did something wrong.
Twenty-five minutes of an all-time classic, and that's his reward? Jones didn't score the fight, he just put his health on the line and went through hell with his toughest opponent, that's all.
It makes you wonder what exactly he has to do in order to win over the people who continue to dog him for what they perceive to be arrogance. If he is guilty of any sin past the admittedly boneheaded DUI charge, it was winning too much, too soon. In this second-chance, what-have-you-done-for-me-lately world, we should be past all that, but some refuse to let him move on.
Here is one thing we forget about mixed martial artists: they aren't stars as kids. Unlike baseball and football players in the U.S. and soccer players in other places around the world, no huge swaths pay attention to the kids populating the wrestling mats or the jiu-jitsu gyms that comprise the majority of fighters. By the time these kids become men and women and make it to the UFC, most have had exactly zero experience in dealing with the media and the limelight, and yet we think they are supposed to be perfectly polished diamonds. It's nonsense.
Jones is an even more extreme case than most. A junior college champion wrestler, he was fairly directionless until he found out his girlfriend was pregnant. MMA was not a career choice, it was a break-glass-in-case-of-emergency last resort. And yet he was so good at it so fast, he was in the UFC within less than a year of taking his first class. And then he was the champion of the sport's marquee class, in the sport's biggest promotion, just over two years after that.
Under that backdrop, at the age of 23, with his family growing and everyone suddenly knowing who he was, he was supposed to be self-assured yet calm, confident yet not arrogant? Tall order, and hardly the cardinal sin it's been made out to be.
Last week, before he went into full-fledged fight mode, I had a chance to pick his brain a little bit, and he told me that it's his background that pushes him because he still feels haunted by a brief period of depression and aimlessness that hit him right after he found out he was going to be a dad, when he didn't know where money would be coming from and how he would provide. He was the black sheep of the Jones boys, and it put a chip on his shoulder that remains there to this day.
That carries with him, and if it takes that to pull greatness out of him, it's a trait the public should embrace. Because in the end, we watch for the action, and in the cage, he exhibits every characteristic of a champion you'd want to see. We saw that on Saturday when Gustafsson beat Jones at his game (grappling), and Jones responded by beating Gustafsson at his (striking).
I suppose that winning over the majority shouldn't be his concern anyway. He should focus on his work, and his improvement, as he always seems to do. Say what you will about his close fight and the decision, but even if you disagree with the final outcome, you must acknowledge that he has all but closed the striking gap on those who have been considered the division's best. Even when Gustafsson took the takedown away and shut down his most vaunted dimension, Jones did not wilt, and in fact, he made the key adjustments as the fight progressed, presumably winning the late rounds. (We don't know for sure as the Ontario Athletics Commission has not released round-by-round scoring.)
He also showed the ability to dig down deep under adversity, a trait widely celebrated in prizefighters. Add to the fact that people in his camp are saying that he badly injured his foot within the first round of the fight, and you have one of the most courageous performances of the year, in a fight that was full of it from both parties.
It was a match that elevated MMA, in one of those nights it was hard to come down from. While the fight world was lying in their beds thinking about what they'd just seen, I hope they also thought about what Jones had just done and what he is doing. The night was supposed to be about Jones making history, but maybe it's better if we turn the page on it.
---
---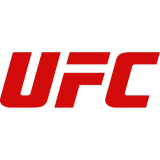 Get more from Ultimate Fighting Championship
Follow your favorites to get information about games, news and more
---