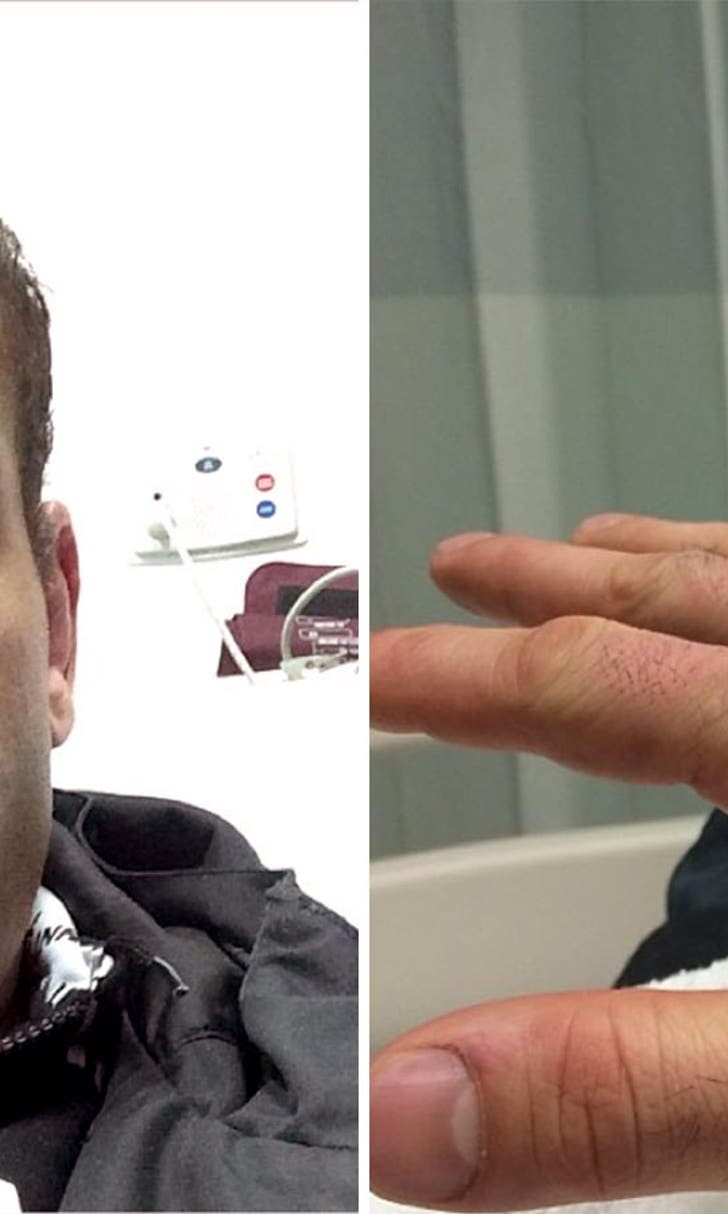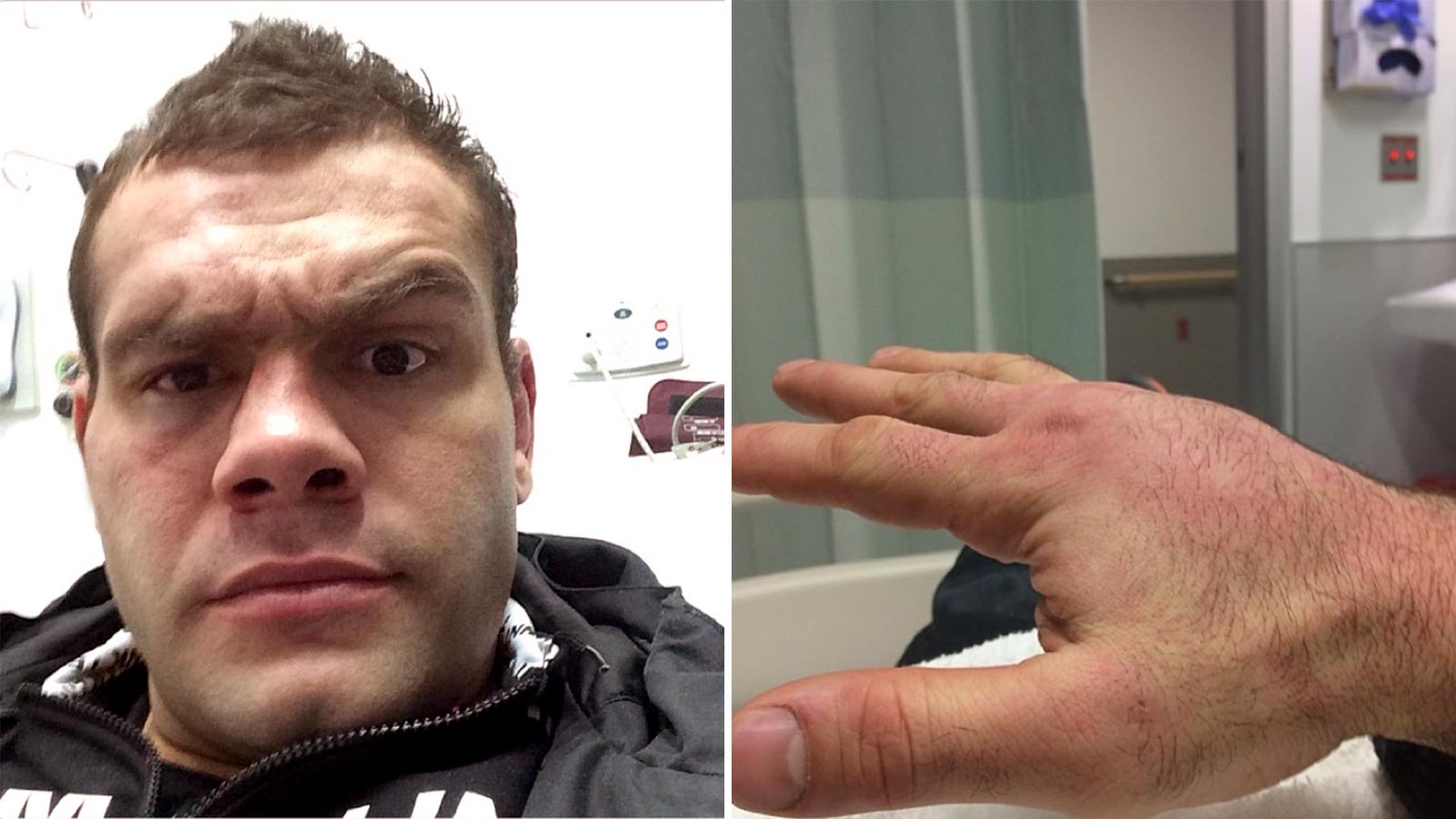 Gonzaga posts photo of broken hand suffered against Miocic [UPDATE]
BY Damon Martin • January 26, 2014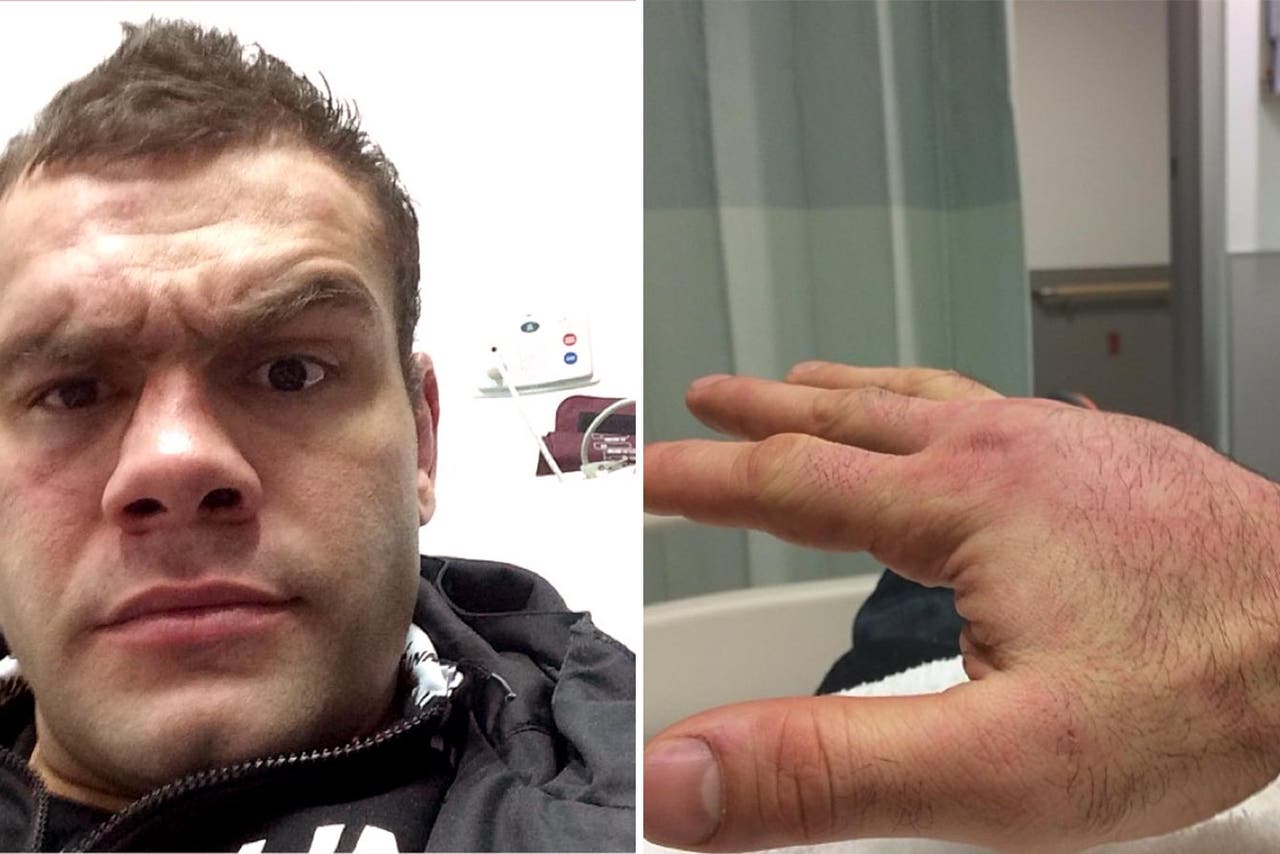 Gabriel Gonzaga left on Saturday night with a loss on his record and as it turns out a broken hand as well that he suffered during his bout against Stipe Miocic.
The former heavyweight title contender had a great first round against the Ohio native, popping him with big overhand rights, which may have been the cause of the broken hand.  Following the momentum he gained in the first round, Gonzaga slowed considerably in the second and third rounds allowing Miocic to take over.
"I broke my right hand in the first round," Gonzaga said after the fight.  "That changed everything. Even though he was faster than me, I couldn't fight well because of the pain I felt in my right hand."
On Sunday just hours after leaving the United Center in Chicago, Gonzaga posted a picture on his Instagram page of the broken hand looking about double the size it did when the fight started.
Now the Brazilian will have to sit on the sideline for a few months waiting for the hand to heal before he can get back in action inside the Octagon.
[UPDATE]
Video has surfaced of Gonzaga's broken hand. [WARNING: It's graphic.]
---
---