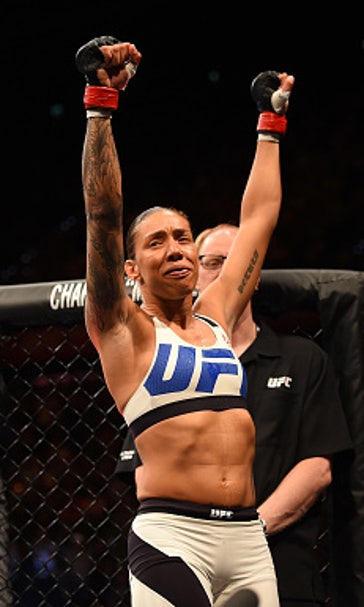 Germaine de Randamie scores KO win at home, says she's coming for the UFC belt
May 8, 2016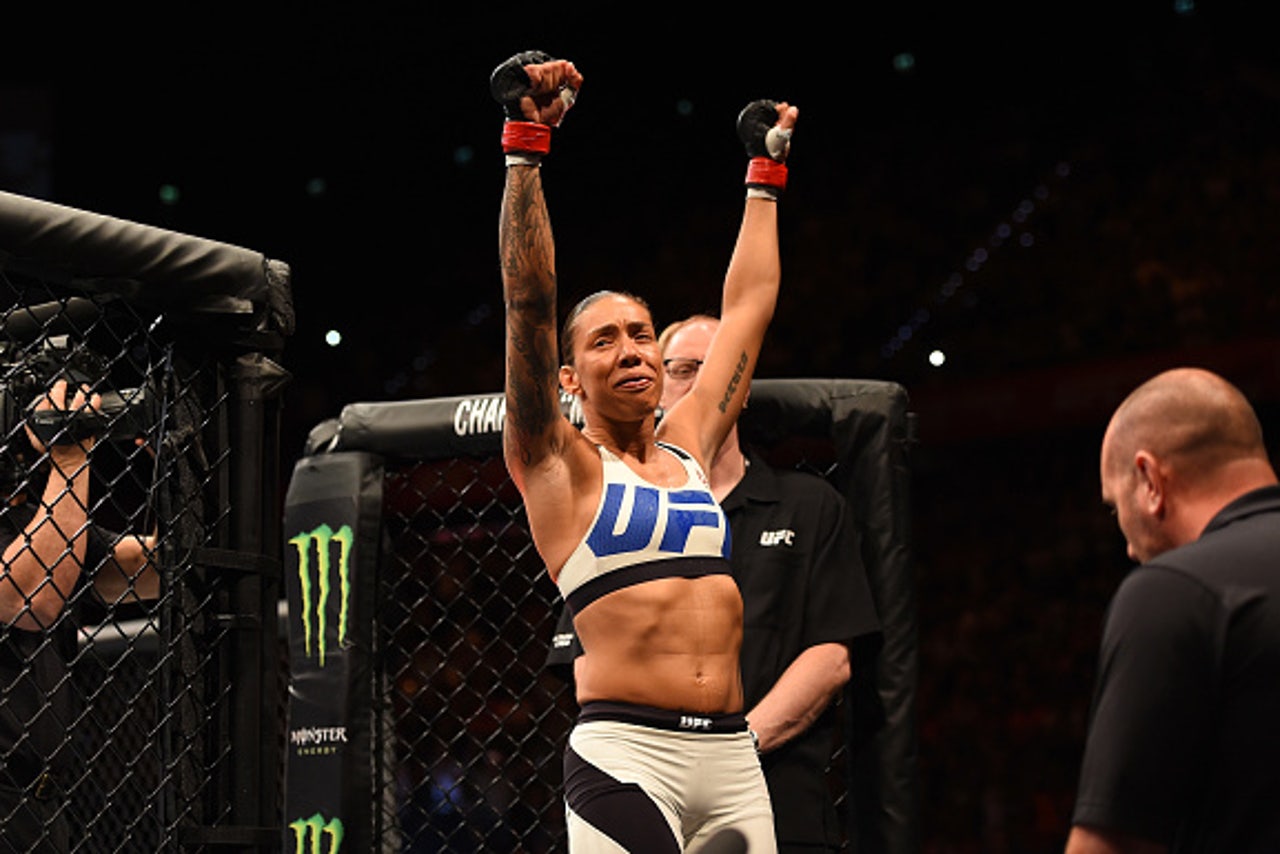 Germaine de Randamie used a homecoming in Holland to make a dramatic return to the UFC's Octagon, Sunday. The Dutch kickboxer scored a first-round knockout over debuting Anna Elmose in Rotterdam using her Muay Thai skills.
The undersized Elmose was the one to initiate the clinch with the dangerous striker, up against the cage, as she worked for take downs. She was able to secure one but de Randamie quickly worked her way up back to her feet and soon began imposing his will.
From the Thai plum clinch, de Randamie shot knees upwards at Elmose's chin, barely missing. Then, she adjusted and went to the body.
"I knew I had to create space...so I went to the body and I hurt her with the body knee and that was the finish," she said, afterwards.
The 32 year-old brought her home crowd to a roar with a knee to the gut that dropped Elmose for good. The end came at 3:46 of the very first round.
"This is an amaxing feeling," she said.
"I can't describe it. All I wanted was to come home, to come home to my family. The Dutch crowd is my family."
De Randamie believes she's ready to become an MMA champion just as she was in Muay Thai, in her previous career. "I want to bring the belt home to you guys," she told the cheering Rotterdam crowd.
The contender improves her record to 6-3 with the victory. Elmose loses for the first time in MMA, and falls to 3-1/
---
---