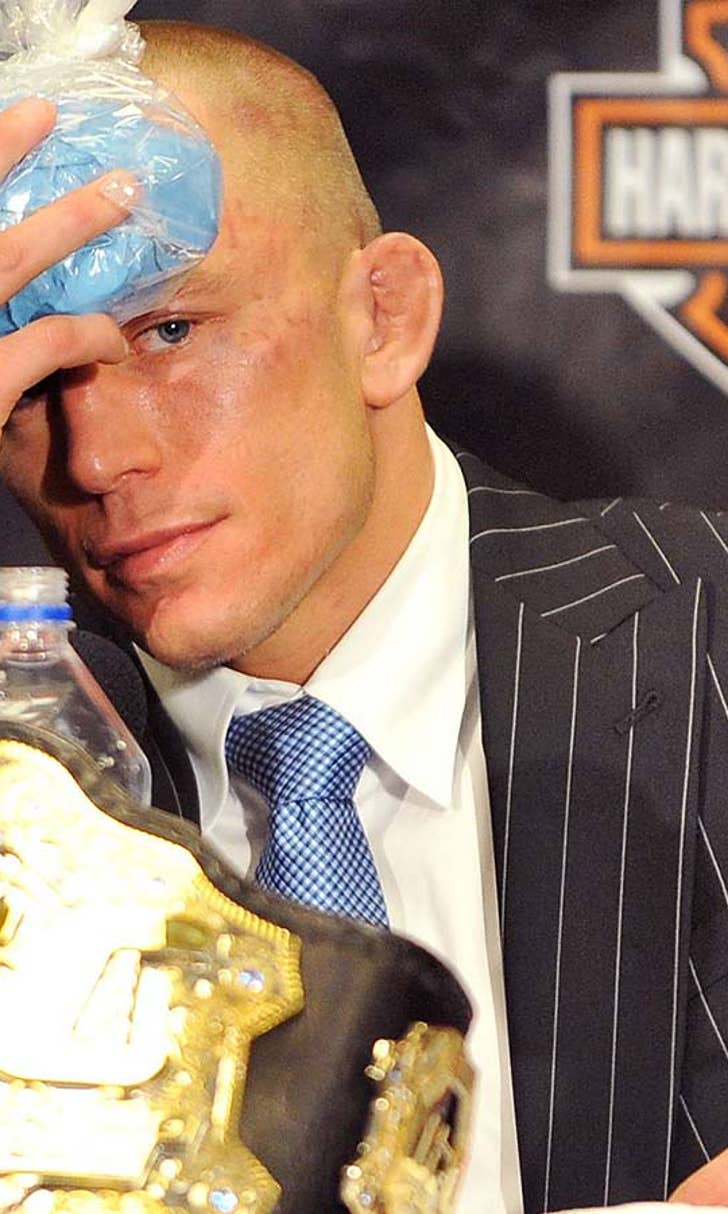 Georges St-Pierre to leave UFC indefinitely, give up welterweight title
BY foxsports • December 13, 2013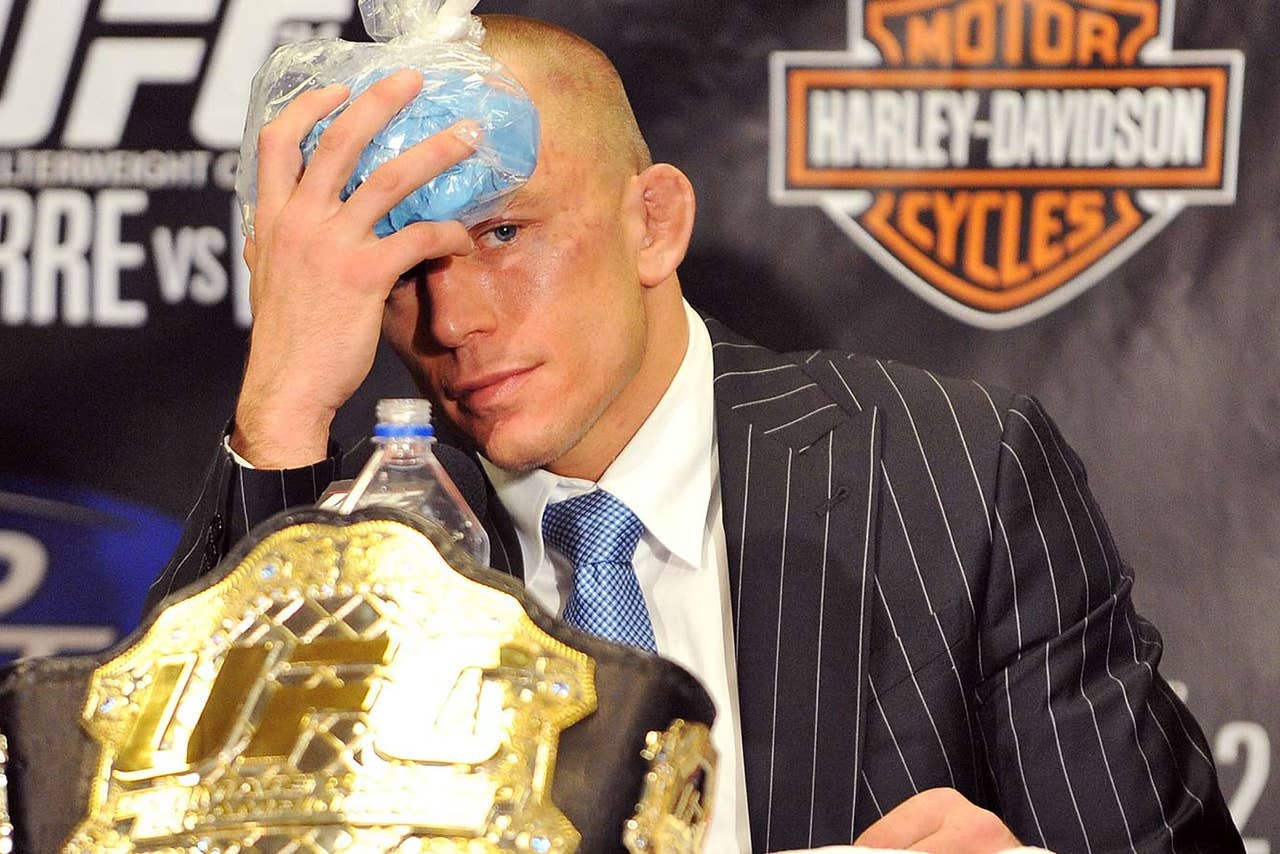 Georges St-Pierre is going away for a while and he's not sure if he'€™ll ever return.
The UFC welterweight champion will be giving up his title and leaving the organization for an indefinite about of time, he announced Friday during a media conference call. GSP, who has held the belt for six years, never mentioned the word '€œretirement' and left the door open for a potential return in the future.
"€œOne day when I feel like it, I might come back,"€ St-Pierre said. "€œBut right now I need a break."
With St-Pierre gone, the UFC'€™s welterweight division will move on without him. Johny Hendricks will fight Robbie Lawler at UFC 171 on March 15 in Dallas for the vacant title, UFC president Dana White said on the conference call.
"€œI don't want to make nobody wait,"€ St-Pierre said. "€œI want to [come back] when I feel like it. I'€™ll become stronger when I will. It has to be up to me. It has to be on my terms."
GSP, 32, repeatedly said he needs to get away from competing and lead a '€œnormal life.'€ He still plans on training at Tristar Gym in Montreal and helping the fighters there prepare for their bouts. But he will no longer have to deal with the '€œpressure of competing,'€ which he becomes obsessed with.
White said it'€™s more about St-Pierre'€™s personal issues, which GSP refused to speak about on the card, much like he didn'€™t after beating Hendricks at UFC 167 when all this speculation began. All St-Pierre would say Friday about it is that his personal life is "€œlike a freakin'€™ zoo."
"€œYou can tell by the way he talks that the issues he deals with outside the Octagon are driving him nuts," White said. "€œHe's obsessing about them and they'€™re driving him crazy."
St-Pierre said if he never returns he'€™s satisfied with his legacy and how he attempted to elevate the sport of MMA worldwide. White added that GSP is the greatest welterweight of all time.
And if he does return, St-Pierre said he'€™ll come back better than ever, ready to win the belt he'€™s about to give up once again.
"€œI love my sport,"€ St-Pierre said. "€œI'€™ve never been a victim of anything. I choose this life. Nobody ever forced me. As much as I choose to do it, now I choose to not do it. It'€™s my life."
---
---