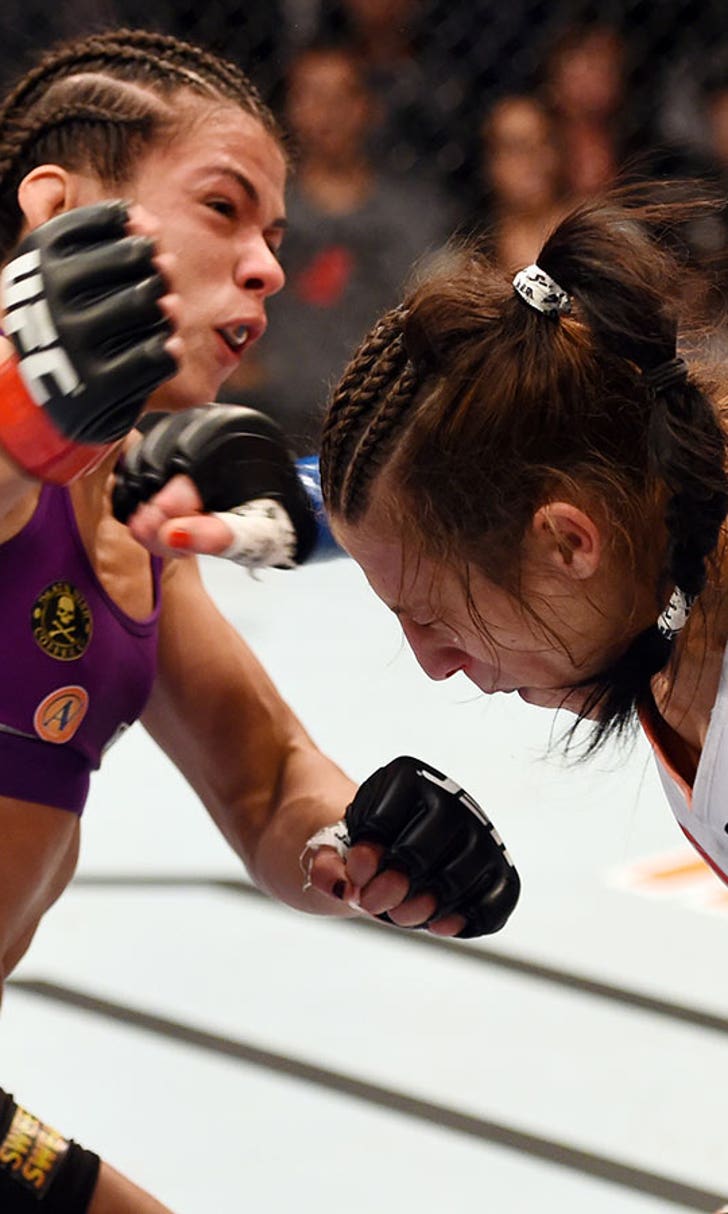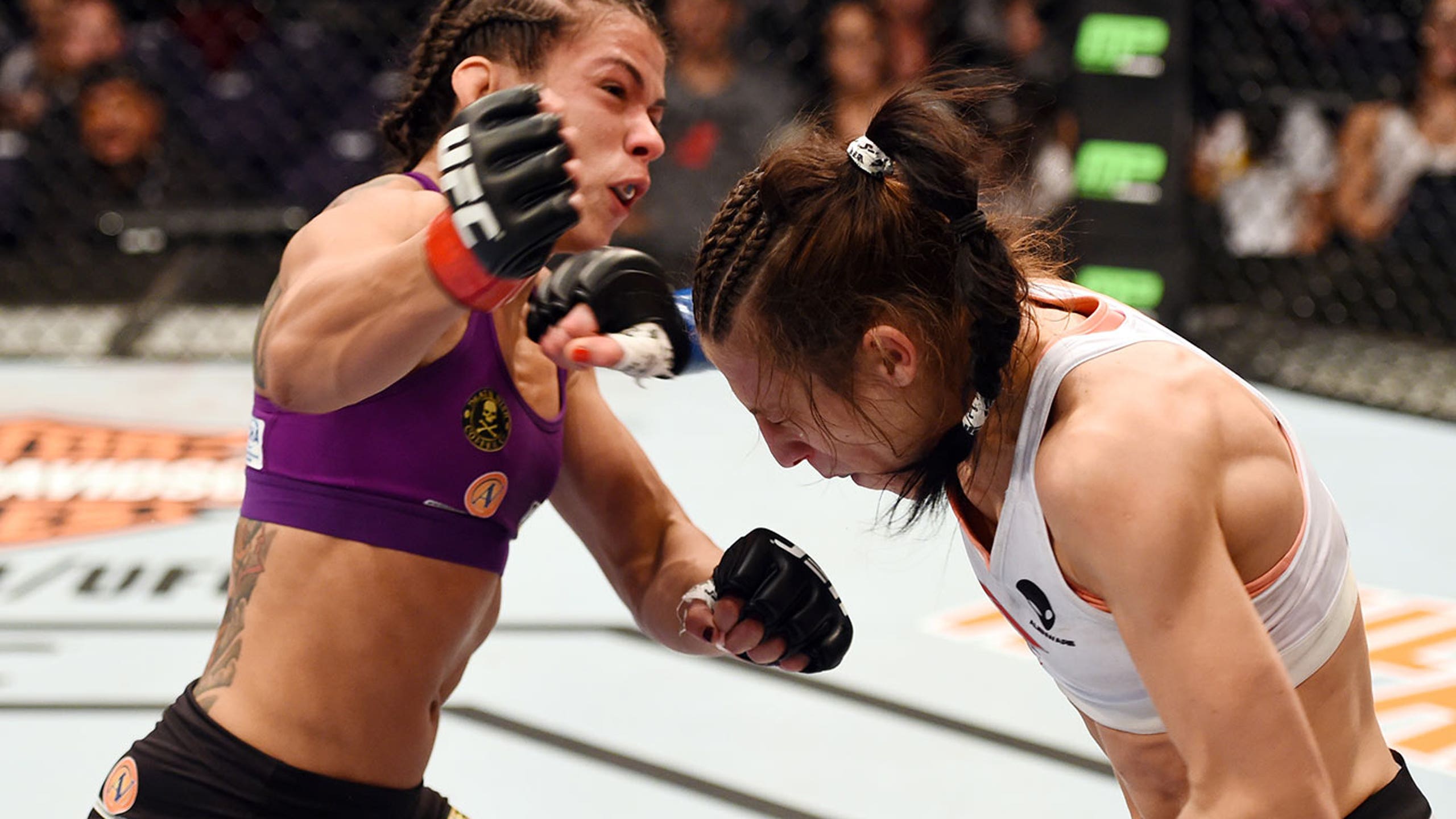 Gadelha vs. Aguilar reportedly set for UFC 190
BY Elias Cepeda • June 11, 2015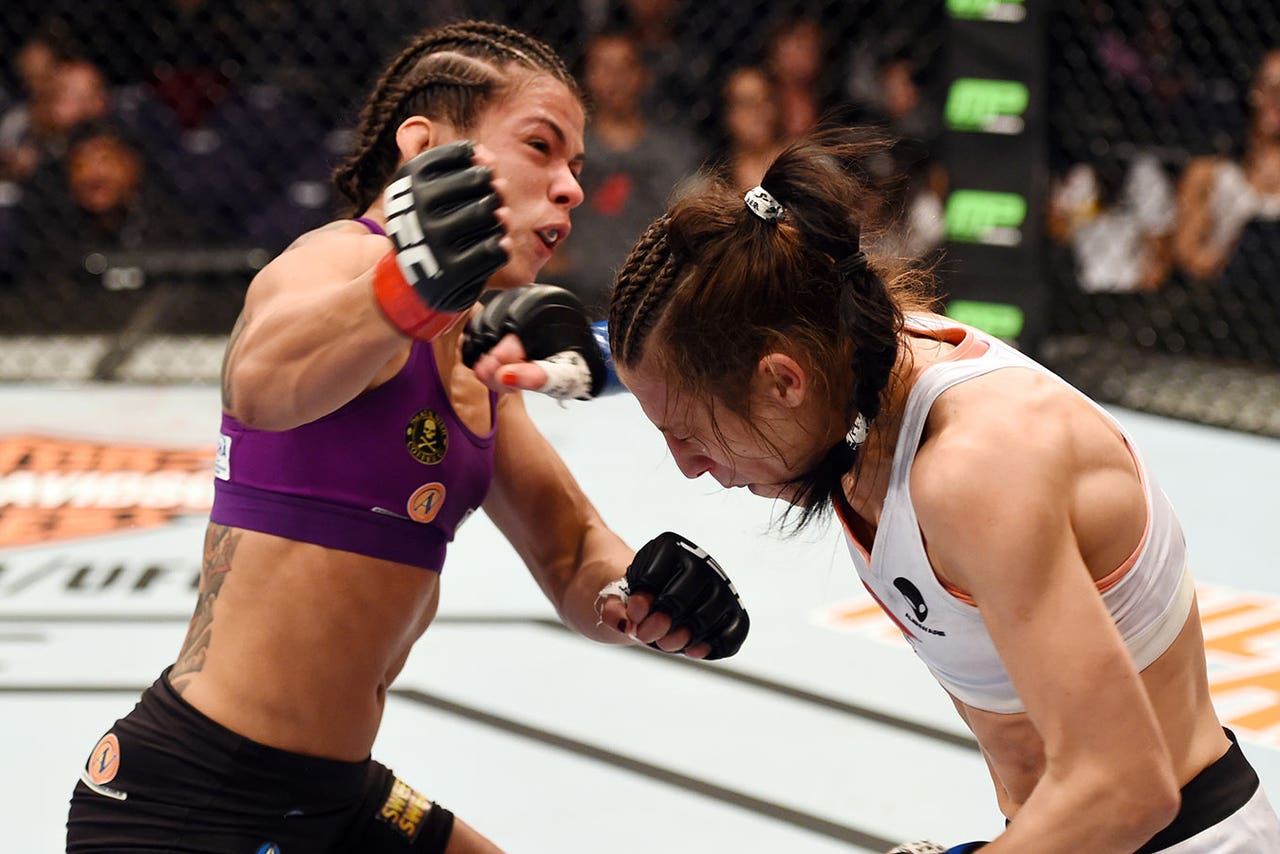 In May, top-ranked strawweight Jessica Aguilar told FOX Sports that she was "excited to become the next UFC champion." Now, she's got a real chance to get close to that goal.
The American Top Team fighter secured a release from the WSOF in hopes of signing with the UFC, and Combate and MMA Fighting both now report that she has not only signed with the world's top MMA promotion, but that she also has a great matchup set for her debut. "UFC Tonight" reported Wednesday that Claudia Gadelha wanted to return to action in August at UFC 190, and now it's being reported that she will fight Aguilar on that very card. 
Aguilar enters the UFC on a 10-fight win streak, including a decision victory over former UFC champion Carla Esparza. Gadelha's last fight was a loss, but it was a very close one to current champion Joanna Jedrzejczyk.
Before that, Gadelha was undefeated over 12 fights. The Brazilian has said she believes she needs another win in order to get a title shot, and the fight with Aguilar would seem to be the perfect opportunity.
Aguilar, 33, has fought for nearly 10 years and finally gotten the opportunity to fight under the UFC's bright lights. Since late 2010, she's been unbeaten and has looked solid. Gadelha, 26, has lost just once in her sterling MMA career, dating to 2008.
Aguilar has already beaten one UFC champion, and Gadelha narrowly lost to the current one. It seems likely that the winner of this UFC 190 matchup could go on to face the winner of the June 20 title main event between Jedrzejczyk and Jessica Penne, in Berlin.
---
---