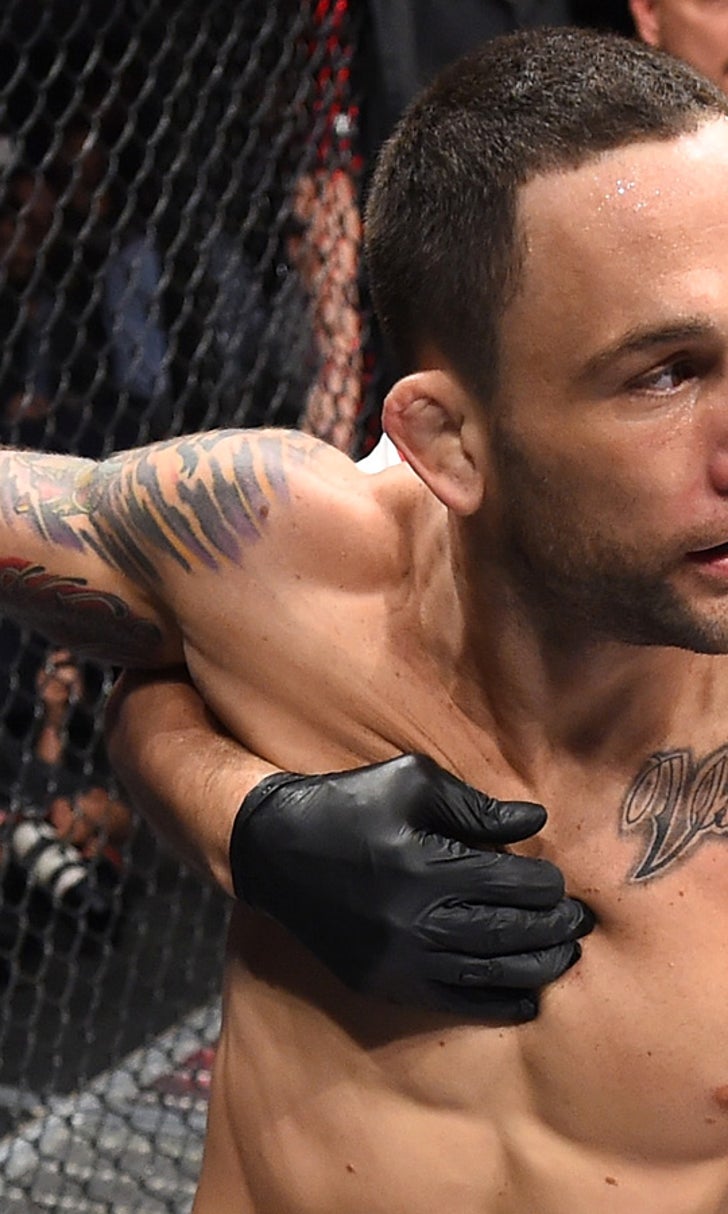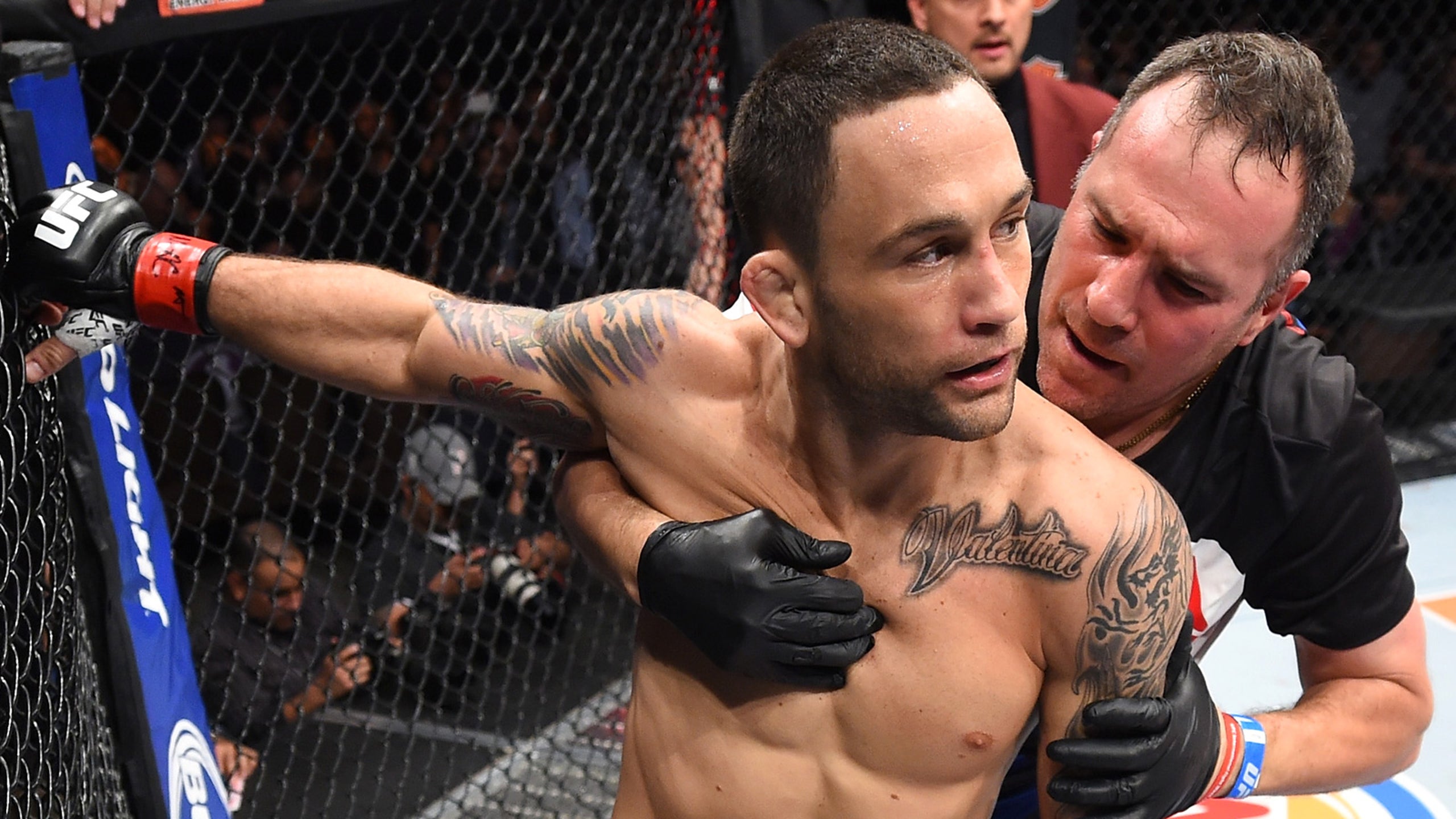 Frankie Edgar meeting with the UFC on Tuesday to discuss his next move
BY Damon Martin • January 11, 2016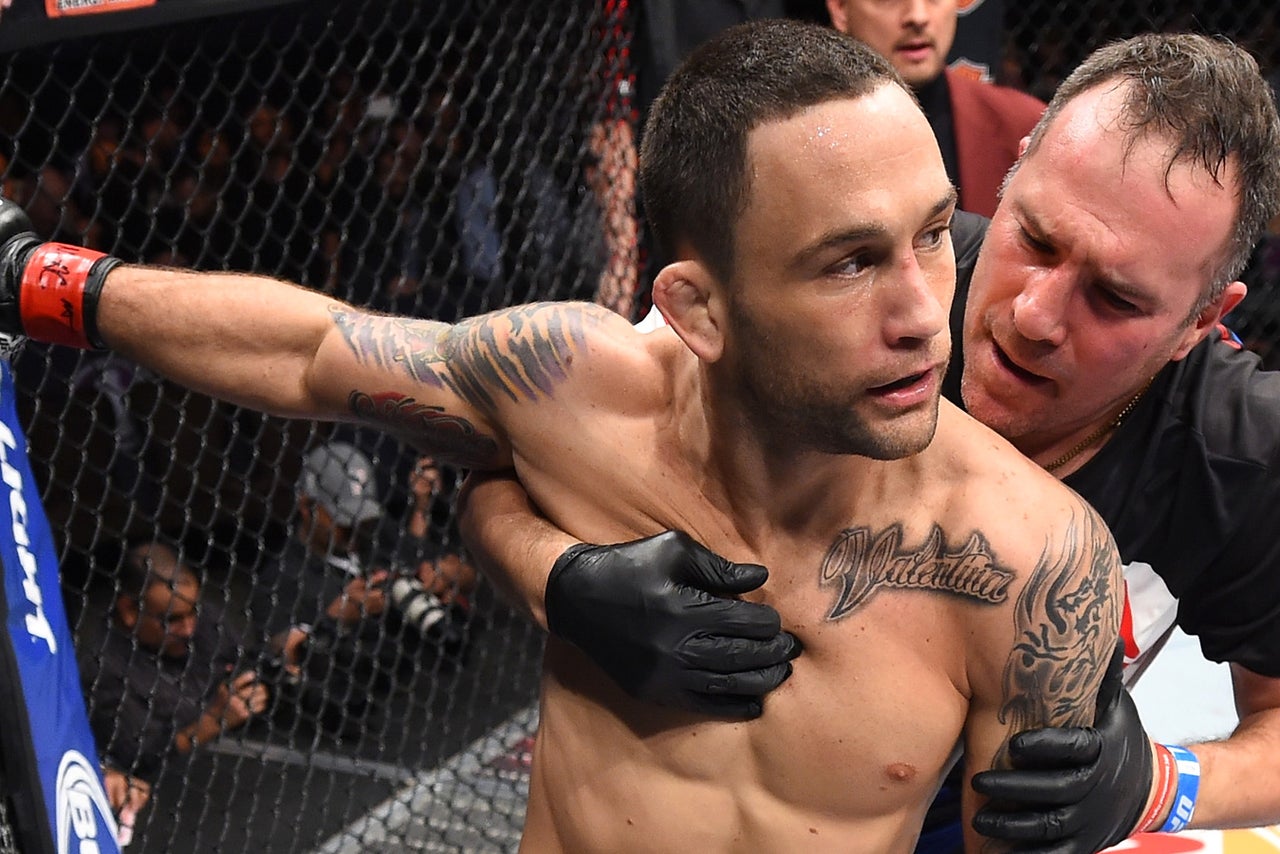 Former champion Frankie Edgar is headed to Las Vegas this week to find out what the future holds for him in the UFC.
Edgar is currently ranked as the No. 2 featherweight in the world and the top contender to get a shot at champion Conor McGregor, but as of now it doesn't appear that fight is going to happen before the summer.
Instead, McGregor is currently expected to meet lightweight champion Rafael dos Anjos at UFC 197 on March 5 in Las Vegas. As of now, the UFC still hasn't formally announced the bout.
Sources told FOX Sports on Monday that all signs point to the fight between McGregor and dos Anjos moving forward, which would leave Edgar on the outside looking in while he awaits a title shot he believes should have been his over a year ago.
Edgar is currently riding a five-fight win streak with victories over former top-rated contender Cub Swanson, as well as two-time title challenger Chad Mendes, who he knocked out in the first round at their fight during "The Ultimate Fighter" finale in December. 
Edgar told the LA Times that he's not sure exactly what he'll do next if the McGregor fight is off the table for the immediate future. If the featherweight champion ends up facing dos Anjos in March as rumored, there's no telling if McGregor would be healthy enough to defend his title against Edgar within a few months.
There are rumors that a McGregor vs. Edgar fight could potentially end up on the UFC 200 card in July, but that's all predicated on whatever happens in the Irishman's next fight that's currently being targeted for March.
"I honestly don't really know what I'm going to do yet," Edgar said. "I've got to weigh some things out. Do I want to wait for Conor -- could something happen? Someone get injured? Do I want to wait for that fight or fight and make some money? That's what I'm weighing right now."
Edgar's fight schedule has been rather sporadic over the last couple of years while sitting out to coach "The Ultimate Fighter" against B.J. Penn between 2013 and 2014 and then only fighting twice in 2015 as well.
Edgar defeating Mendes seemed to lock him in for a title shot but McGregor beating former champion Jose Aldo in just 13 seconds and then declaring that he wanted to go after the lightweight champion next threw a monkey wrench into the plan.
As of now, it appears Edgar is going to meet with UFC co-owner Lorenzo Fertitta and UFC president Dana white to see what plans they might have for him and whether or not he's going to fight sooner, later or if a title shot is still in the works.
---
---