Ultimate Fighting Championship
Ultimate Fighting Championship
Floyd Mayweather rips Dana White in latest altercation over Conor McGregor fight
Published
Jan. 16, 2017 1:53 p.m. ET

Floyd Mayweather has a long history with UFC president Dana White and he doesn't mind bringing it up every time the two of them engage in a war of words.

The latest dust up concerns the proposed fight between Mayweather and UFC lightweight champion Conor McGregor, who have been going back and forth in the media for the past year while trying to put together a matchup between two of the biggest names in the history of combat sports.




Last week, UFC president Dana White offered Mayweather and McGregor $25 million each plus a cut of the pay-per-view profits, which earned him a laugh from the former pound-for-pound boxing king. Afterwards, White scoffed at Mayweather's claim that he was a bigger star than McGregor, which meant he should make more money up front.

Mayweather has now fired back while also stating that he has no desire to negotiate with White when it comes to a potential showdown with McGregor. Of course, Mayweather couldn't help himself by also taking a shot at White after they spent time around the same circles before he was the president of the UFC.

"I don't want to talk to Dana White. Remember, Dana White he was a player, he was a boss, but he was a small boss. The big bosses were the Fertitta's but then the Fertitta's choose to sell the UFC so Dana is just an employee. I like Dana White, I don't have anything against him but I can remember Dana White used to hang around me and Jeff Mayweather and carry my bags," Mayweather told FightHype this weekend. "Dana White, I remember you used to carry my bags.

"And remember Dana White, I showed you love, you used to have the Bullenbeisser patch I wore on my trunks for you Dana. I've always been good to you but all of a sudden he cut his head bald and he's such a tough guy. He's such a tough guy. All I've got to say is this -- why every time Conor McGregor goes out there and fights, Dana White is still an employee but Dana White makes more money than Conor McGregor when McGregor goes out there and fights?"




Clearly, Mayweather is trying to get McGregor's attention by pointing out how much money White makes compared to him.

Regardless of his jabs, Mayweather has to know that McGregor is under exclusive contract to the UFC so whether he likes it or not, White would likely have to be involved to put together a fight between the two superstars.

Mayweather also fired back at White's offer once again by pointing out the last time he actually made $25 million for a fight, which he says was a decade ago.

"The last time I made $25 million, actually I made more, but the last time I made $25 million was 10 years ago. I'm not bragging or boasting, I'm just telling the truth," Mayweather said. "I'm appreciative and thankful. $25 million is still great money.

"For the last how many years, my guaranteed lowest would be $32 or a little bit over $32 (million) that's my lowest but you'll also note that in the Canelo (Alvarez) fight, I made over $100 million in that fight. In just two fights, (Manny) Pacquiao and Canelo, those two fights somewhere upwards of probably $400 million or better. Sponsorship money leading up to the Pacquiao fight, that week I made somewhere between $25 to $30 million."

During the long string of back and forth comments, White also pointed at Mayweather's excessive spending as a reason why the 39-year old retired boxing might need a payday against McGregor in the near future.

Mayweather shot that down but also still seems on board for the possible mega-fight with McGregor at some point in 2017.

"These are my numbers," Mayweather said. "They can say 'Floyd is lying' all that they want to, if I was so desperate and hurting for money, I would come back."


---
---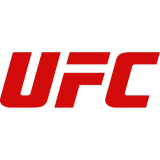 Get more from Ultimate Fighting Championship
Follow your favorites to get information about games, news and more
---