Ultimate Fighting Championship
Ultimate Fighting Championship
Drysdale out, Villante in at UFC 167
Published
Oct. 29, 2013 9:13 p.m. ET

Robert Drysdale's UFC debut will be delayed again after he tested positive for elevated levels of testosterone during one of his pre-fight drug tests administered by the Nevada State Athletic Commission. He has since been pulled from the UFC 167 fight card where he was expected to face Cody Donovan.
Drysdale's initial testing results were first reported by MMAJunkie.com on Monday.
UFC officials then confirmed with FOX Sports via a statement on Tuesday that Drysdale would be replaced by former Strikeforce fighter Gian Villante.
"Gian Villante, a training partner of UFC middleweight champion Chris Weidman, will take on Cody Donovan at UFC 167 on November 16. Villante got the call to take the fight on short notice after Robert Drysdale, Donovan's original opponent, learned that the Nevada Athletic Commission had concerns about the results of his pre-fight drug test and granting him a license to compete at the November 16 event," the statement read.
This will be the second time Drysdale has had to pull out of a fight for his UFC debut. He was originally scheduled to compete at UFC 163 but had to withdraw from the fight due to a staph infection.
Now Drysdale will have to deal with the Nevada Commission on further testing and possible punishment after his testosterone levels were spiked for this latest fight. Drysdale had applied for a therapeutic use exemption to use testosterone replacement therapy for his most recent fights. Any fighters who use the treatment, however, must stay within the legal limits during any testing done by the promotion or the commission.
There has been no word from Drysdale following the infraction with the commission.
Villante returns to action after his first UFC fight ended in controversy when he lost to fellow Strikeforce veteran Ovince St-Preux in the third round after an eye poke caused a stop to the fight. The bout was handed over the judges where St-Preux was handed a majority decision.
Now he returns to action on two weeks notice to face Donovan in an undercard bout on the UFC's 20th anniversary show in Las Vegas.
Following the initial report, Nevada State Athletic Commission executive director Keith Kizer confirmed with FOX Sports that Drysdale's results from his test returned a 19.4:1 ratio of epitestosterone to testosterone level, which is more than three times the legal limit. The threshold in Nevada is as high as 6:1 in men, and anything over that is red flagged as elevated levels.
In addition to that information, Kizer says that Drysdale could possibly face a similar situation as Alistair Overeem, who also tested positive for elevated testosterone in 2012 during a random test ahead of his fight at UFC 146 against Junior Dos Santos. Following the drug test, Overeem was pulled from the fight card and had to appear before the commission where he was denied a license for nine months under the requirements that he would not seek to get licensed in another state outside of Nevada. Overeem complied and sat out for nine months as a de facto suspension for the infraction.
As of now, however, the commission has not decided on any action regarding Drysdale's future.
---
---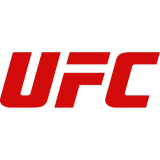 Get more from Ultimate Fighting Championship
Follow your favorites to get information about games, news and more
---