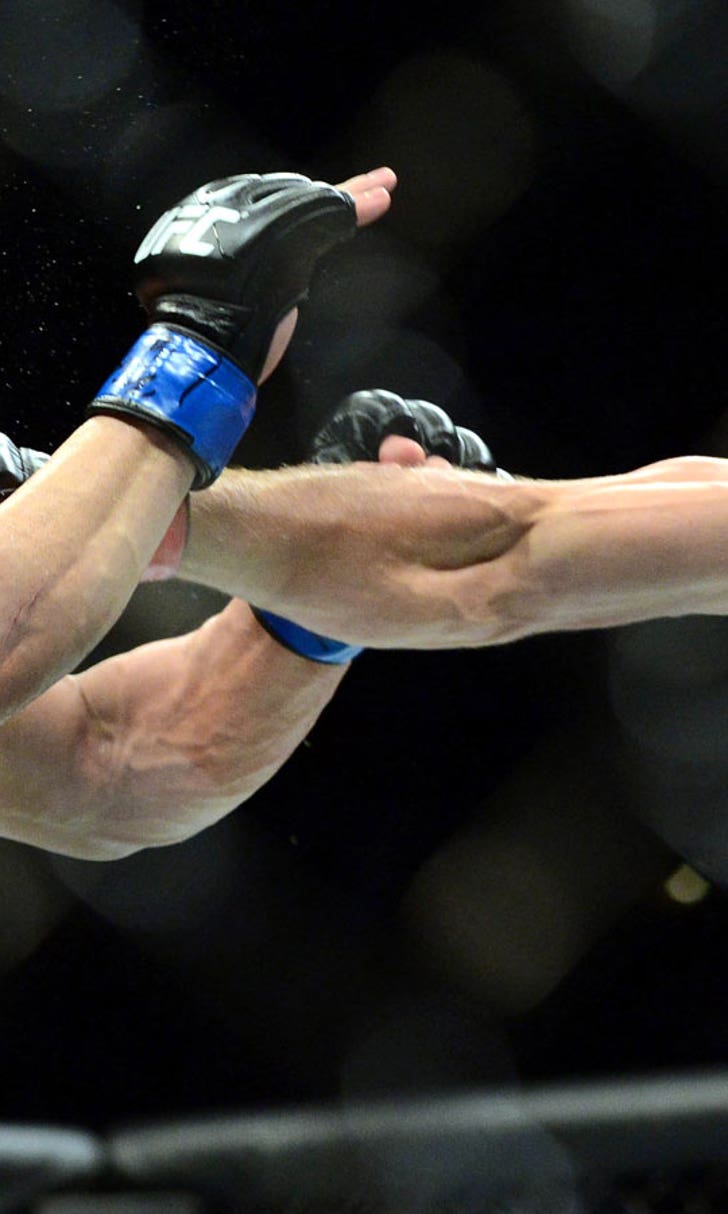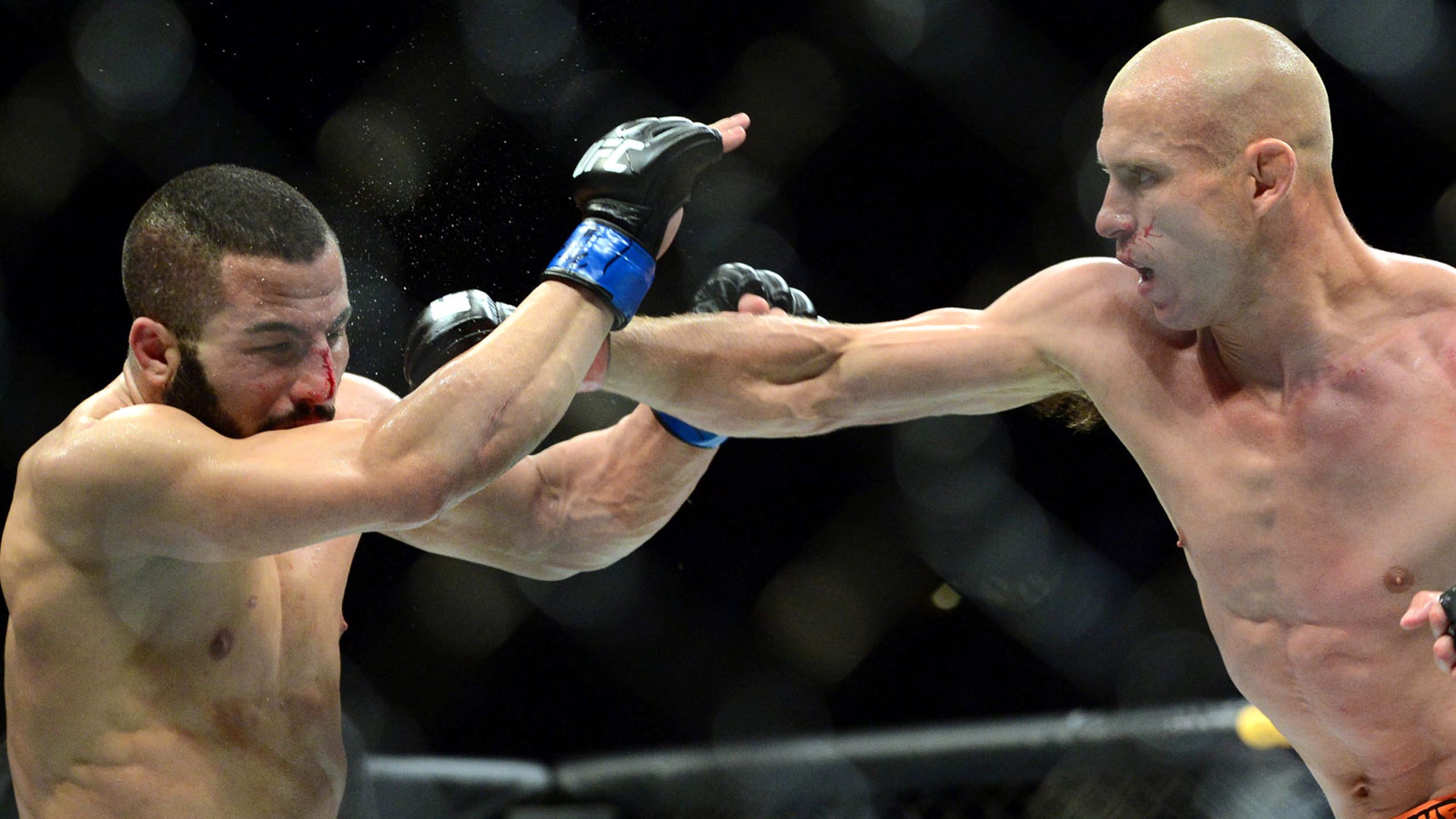 Donald Cerrone says Reebok fine money should go to charity, and that he'll match it
BY Elias Cepeda • January 12, 2016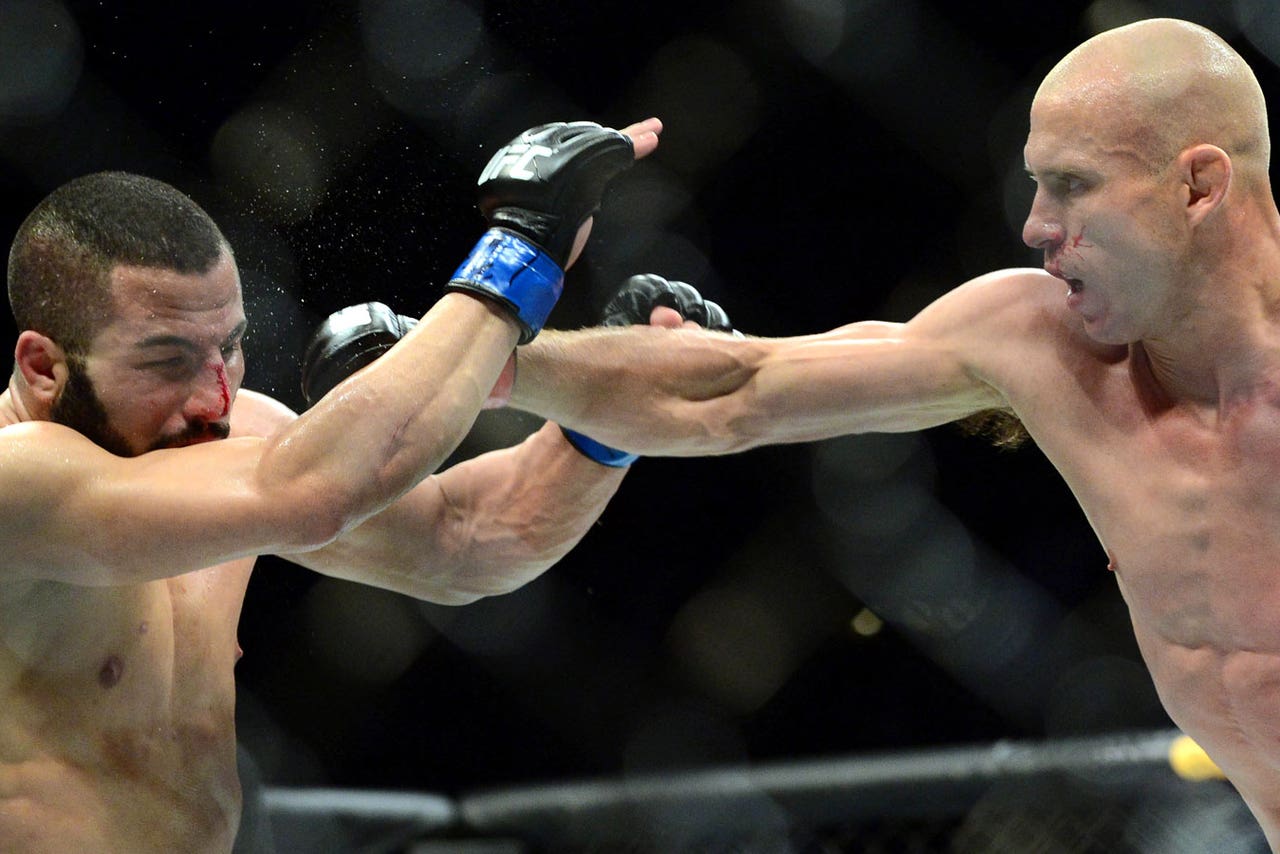 Donald "Cowboy" Cerrone says he was fined a lot of money for wearing a patch to honor the United States during his title fight last month, and he isn't happy about it. "Absolutely I was fined for it. I was fined for wearing an old flag," he recently told The MMA Hour.
"Patriotically, that is not very cool is it? Especially when they make a pair of green shorts for [Conor] McGregor, and I get fined for putting a small piece of an American flag on my shorts. It represents my grandma. That's all besides the point. Just the fact that it was an American flag. Just look at that fact. That alone ... it's because I love the United States."
Over the summer, the UFC instituted a new uniform policy for fighters and their corners requiring them to wear all Reebok gear because the apparel company is now the official outfitter of the promotion. In years past, UFC fighters were permitted and in fact encouraged by the UFC to get sponsors and represent them on their clothing during fight weeks and in fights to help supplement their incomes.
Now, representing those sponsors on clothing during fight week is not allowed. According to Cerrone, even a piece of a flag can get UFC fighters in trouble as well.
The amount was large, according to the Iron Man fighter. "I understand the fine, sure, I'll take a fine," he said.
"But what they did to me was a lot more than a fine, brother. I am not going to tell you the amount, because I don't think that's right. Let's just say it was a lot, like a lot, a lot."
All that is done, however. Cerrone has made peace with losing out on hard-earned money, but wants to see it go to a good cause.
He challenged Reebok to donate his fine to a charity and said he'd match it with his own money. "I want to talk to Reebok and tell them that they can have the money. I am OK with that," he contiued.
"But let's at least take that money and give it to a charity of your discretion. I don't care who. Let's make it a Wounded Warrior, or any military charity you want. Since it was a flag and I feel like it was patriotic, let's give it back to people who are the reason I get to fight and walk around and be free every single day that they fight their lives for us.
"Let's donate that to them. I'll even double it. I'll match the amount and give it. It's not the fact they took [the money], it's that it 's over the flag. The amount to me was crazy. A few grand? Sure, I would've taken that. But the amount they took was ludicrous. My thing to whoever took it - don't give it back to me. Let's donate it to Wounded Warrior, or to a charity for women whose children were orphaned because their fathers were defending our country."
The fighter went on to say that he told UFC officials before his fight against Rafael Dos Anjos that he was going to wear the patch, and was warned that he could be fined for doing so. He went ahead and did it, anyway.
Cerrone also says that his manager has been warned that a second uniform violation could mean a ban from the UFC. Cerrone next fights Feb. 21 against Tim Means and plans to wear his flag patch, once again.
---
---