Does Conor McGregor actually have a chance at beating Floyd Mayweather?
BY Damon Martin • June 16, 2017


Conor McGregor is undoubtedly the biggest superstar in UFC history not to mention one of the top pound-for-pound fighters in the sport, but he'll be stepping into new territory on Aug. 26 when he faces Floyd Mayweather in a boxing match.

McGregor has been taunting Mayweather for the better part of a year while promising to hand the multi-time boxing champion his first professional loss after amassing a perfect 49-0 record before retiring in 2015.

UFC president Dana White has stated that he believes McGregor is absolutely gunning to knockout Mayweather when they meet at the T-Mobile Arena in Las Vegas.

That being said, Yahoo! Sports boxing writer Kevin Iole joined a special edition of the Fight Society podcast to break down the fight and despite McGregor's exuberant attitude about finishing Mayweather, he just doesn't see any way that happens.

"No. None," Iole answered bluntly when asked of McGregor has any chance of beating Mayweather. "If it was MMA, I think they would have the ambulance backed up and ready to take Floyd out in the first 30 seconds but it's going to be a similar thing here. Conor is a great athlete. He is a world-class MMA fighter, one of the best fighters in the world. I think legitimately Conor belongs in the top five, top three pound-for-pound [in the world] given what he's accomplished, but that is not with boxing skill."

Iole says it's just a matter of experience because Mayweather is arguably one of the best boxers of this or any generation while McGregor is stepping into his first professional match against one of the greatest to ever do it.

While mixed martial artists have to prepare for so much more than just punches, McGregor will still face one of the most skilled boxers to ever lace up a pair of gloves and that's going to be rather evident once they start exchanging blows.




"Mayweather's been boxing since he's three-years old," Iole said. "You know the difference between the striking in the sport because MMA fighters have to defend so much so they take different stances, they throw their punches from different angles and it's not pure boxing.




"When he gets in there with Floyd and the footwork that Floyd has and the little subtle moves that he makes, it's going to be hard for a guy who's only been in a boxing ring to adjust to those on the fly, to recognize them as they are happening and adjust. I just think Floyd will be able to pop shot him with shots that Conor does not see."




If there is a moral victory in this fight, Iole believes McGregor could potentially survive for 12-rounds with Mayweather and that may be a big enough win for him to tout while boxing professionally for the first time.

"I do think he can survive because Conor is a big guy with a good chin," Iole said. "I do think he can survive 12 rounds. I think Floyd may stop him and I don't think he'll ever knock him out for the 10 count, but I think what could happen is Conor gets his eyes and face swollen and Floyd's popping him with the right hand and finally the referee looks at it and says well he can't really see, can't really defend himself and waves the bout off. I could see that scenario.

"I just don't think Floyd's going to put him down for a 10 count."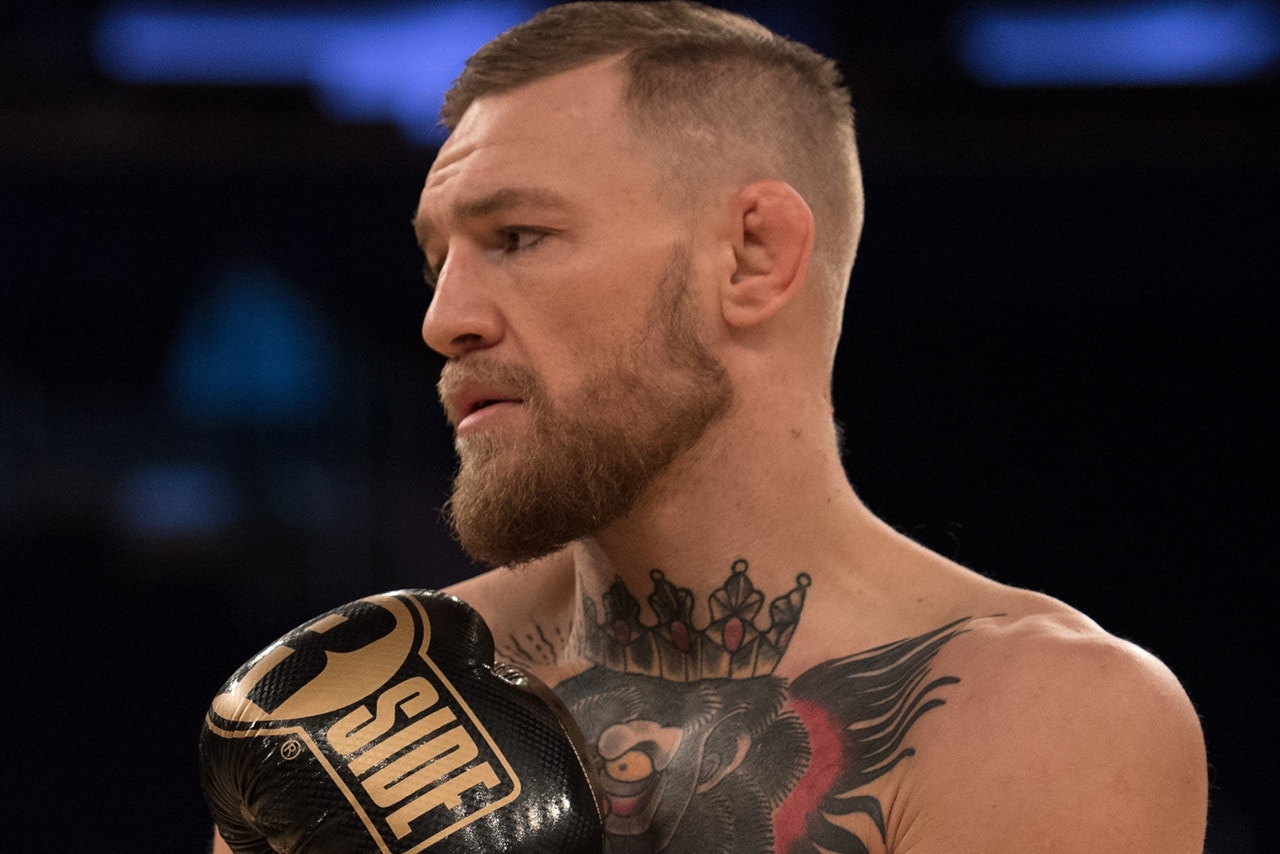 Clearly, Iole isn't giving McGregor much of a chance to pull off the upset, but if there's an added bonus for tasting defeat it's the fact that the current UFC lightweight champion could be walking away with a massive paycheck when it's all over.

There are still no details on the split for the super fight, Iole estimates that it's probably similar to the fight between Mayweather and Manny Pacquiao back in 2015. On that night, Mayweather enjoyed a 60-percent split of the profits with Pacquiao taking the remaining 40-percent.

If that's the case, McGregor would still be earning a huge payday for the fight with Mayweather.

"My guess is it's going to be a little bit less than the [Manny] Pacquiao fight so if [Mayweather] drops down from $260 or $250 [million] into the $200 [million] range, that would be fair for him. And I think Conor coming in at about $125 [million] seems reasonable given what we expect the split to be and the sale to be," Iole predicted.

Listen to the rest of the interview with Kevin Iole on the latest Fight Society podcast via Soundcloud or download and subscribe to the show via Apple Podcasts.


---
---