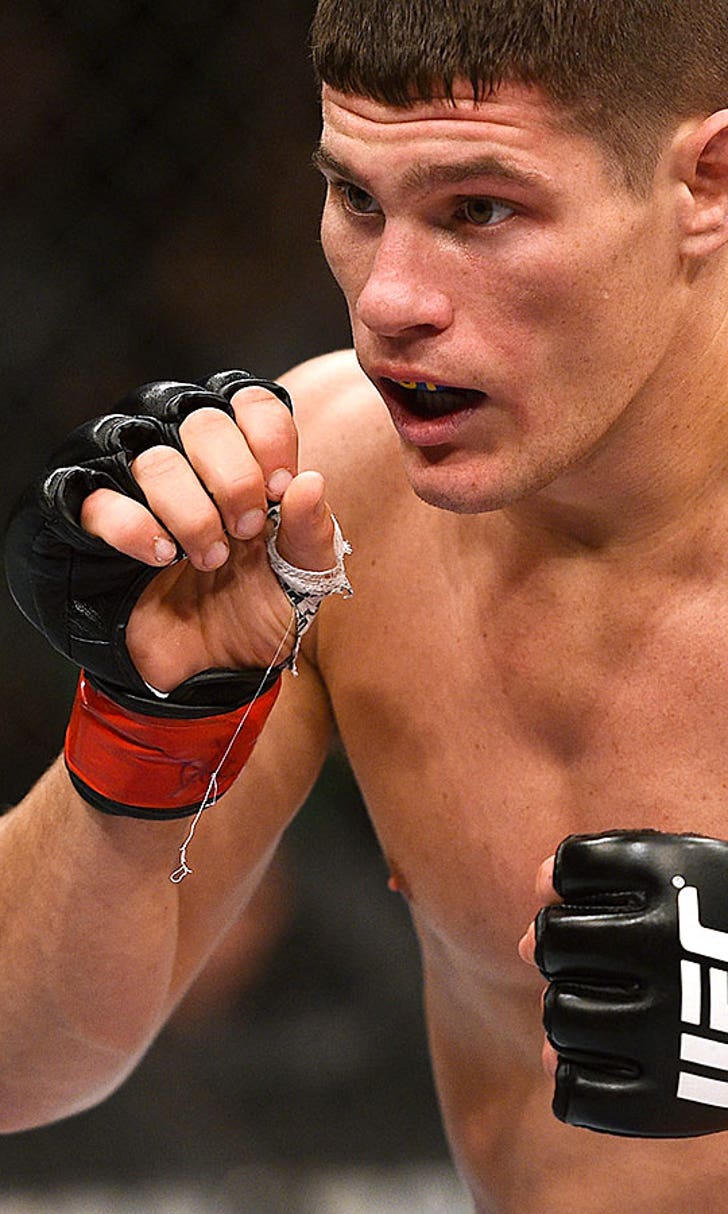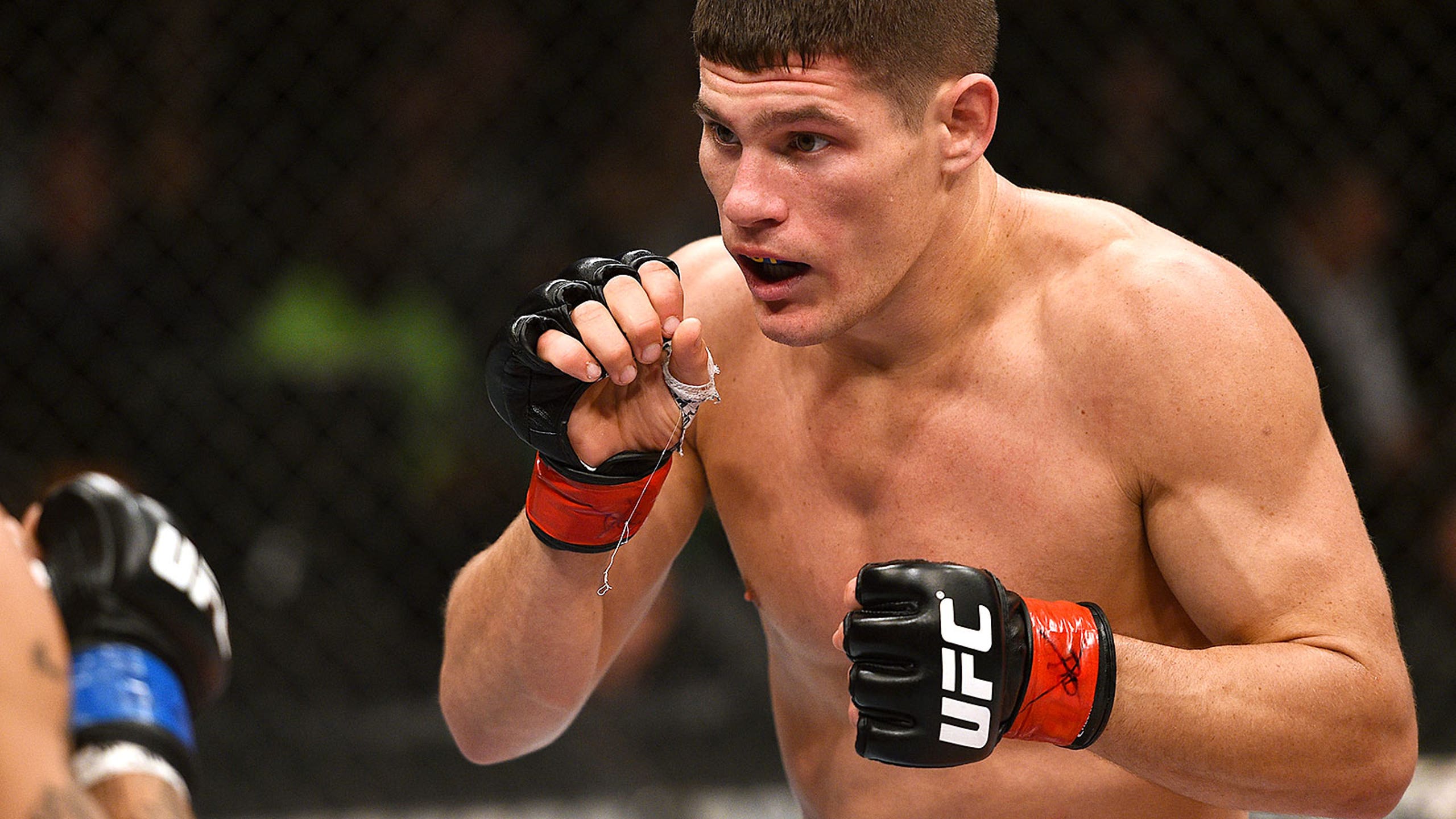 Despite turbulent fight week, Charles Rosa insists he is dialed-in
BY Elias Cepeda • January 15, 2016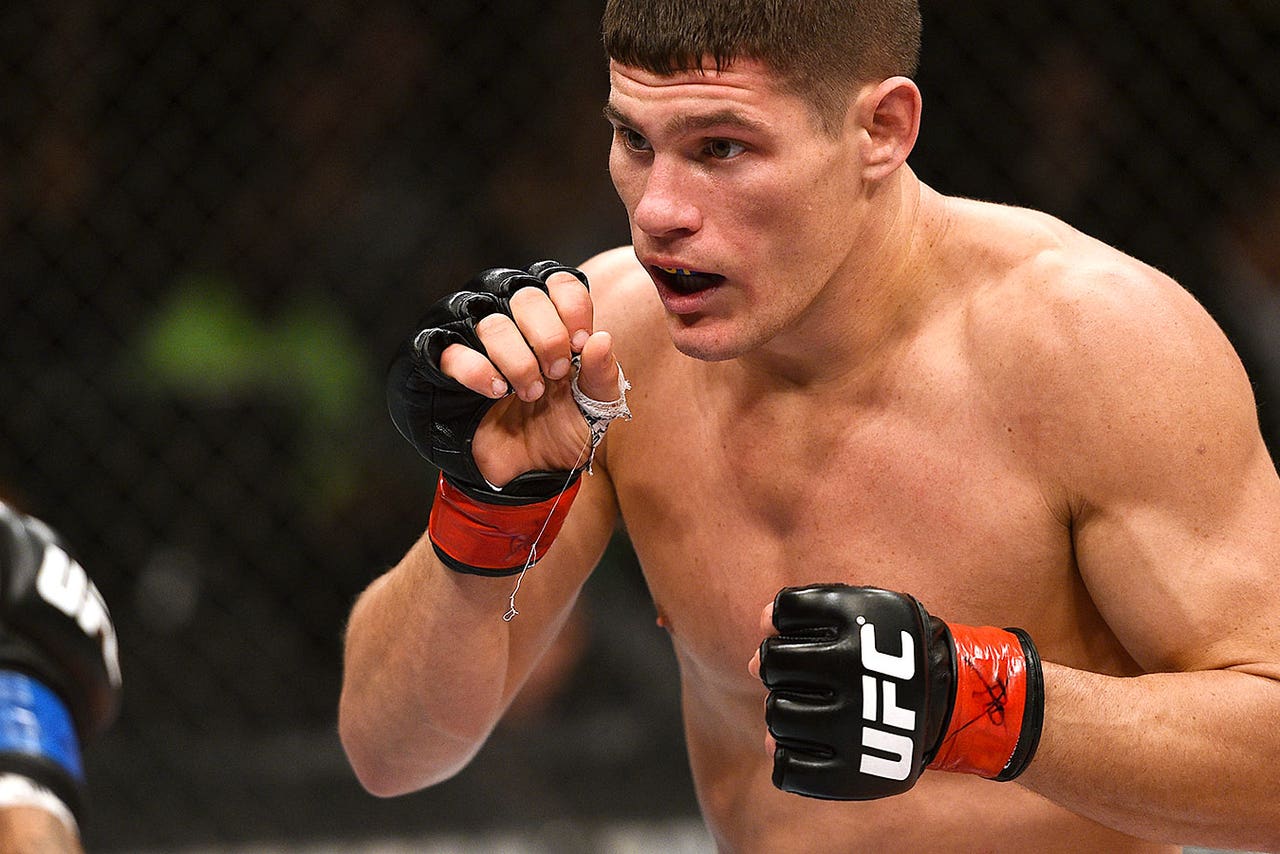 Timing has a lot to do with how well an opportunity can be appreciated. Take, for example, the afternoon UFC featherweight star Charles Rosa had the other day.
The UFC's PR team took Rosa to the well-known Filippo Italian restaurant on Boston's North End. In many ways, it was phenomenal and fitting.
After all, Rosa is a Bostonian who is thrilled to be back home to fight this Sunday. He's also a trained chef with a serious love for food.
Still, as the Filippo chefs brought out plate after plate of freshly-cooked food for Rosa to try, the timing prevented the fighter from enjoying the moment. Days away from fighting, Rosa was in the middle of cutting weight for his undercard bout which meant that he wasn't eating or even drinking all that much.
The small torture of a hungry food-lover smelling and seeing delicious cuisine crafted expertly and personally for him still didn't dampen the featherweight's mood. "Man, it was incredible," he told FOX Sports.
"I got to meet all these fantastic Italian cooks and chefs. They cooked just for me, and when the chef cooks for you that's when it's the real good stuff. They kept bringing out dish after dish for me, and I couldn't eat any of it! I told them I was cutting weight, and they were so nice. They told me to come back after the fight and that they'll cook me anything I want. I'm definitely going back!"
Rosa's unflappable and cheery personality has served him well in other ways this week. Rosa has been on an emotional rollercoaster over the past week as he's had to keep in mind not one, or two, but three different potential opponents.
Rosa's originally-scheduled opponent was Jimy Hettes, but after Hettes got injured, he was replaced. Then, days ago, Rosa was once again without an opponent as that replacement opponent was also pulled from the card.
Just hours before speaking to us, in fact, Rosa was informed of his third, and hopefully, final opponent for Sunday's fight. Having to deal with all that uncertainty while finishing up training camp, traveling from Florida to Boston, cutting weight and tending to media obligations could not have been easy.
In many ways, however, it is familiar territory for Rosa, who has been groomed and managed by UFC veteran Charles McCarthy since his first day in the gym. "This is something that I'm used to -- opponents being changed, pulling out, not making weight, having to fight on short notice," he explained to us.
"That stuff happened almost every fight as an amateur, and I had 20 amateur fights. You think that it won't happen in the UFC, but it does. That's why my coaches and manager had me fight so much as an amateur -- they wanted to prepare me with all of that experience so I was ready by the time I turned pro. Now, this is normal. Changes on short notice don't get to me too much because I've been here, before."
After three fights in the UFC, Rosa is even more experienced, now. And, though he's taken all the changes and stress this week in stride, he admits that it has added an edge to his eagerness to finally fight someone, anyone.
"Absolutely. I'm zoned-in, now," he finished.
"You could tell me that I'm fighting the champion, tomorrow, and I'd do it. You could tell me that they needed an opponent for Dillashaw and I'd take it. The way I'm feeling, I'll fight anyone, right now. I can't wait to get in there and fight, and it doesn't matter against who. There isn't anyone who I feel can stop me right now."
---
---