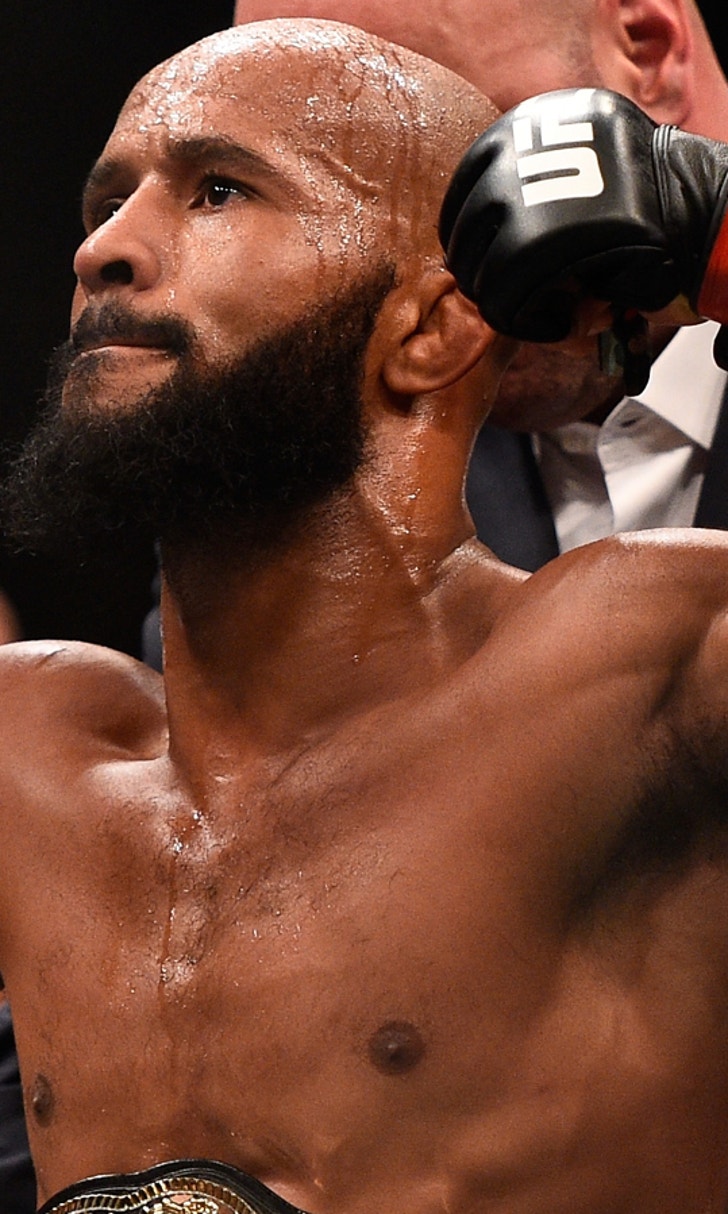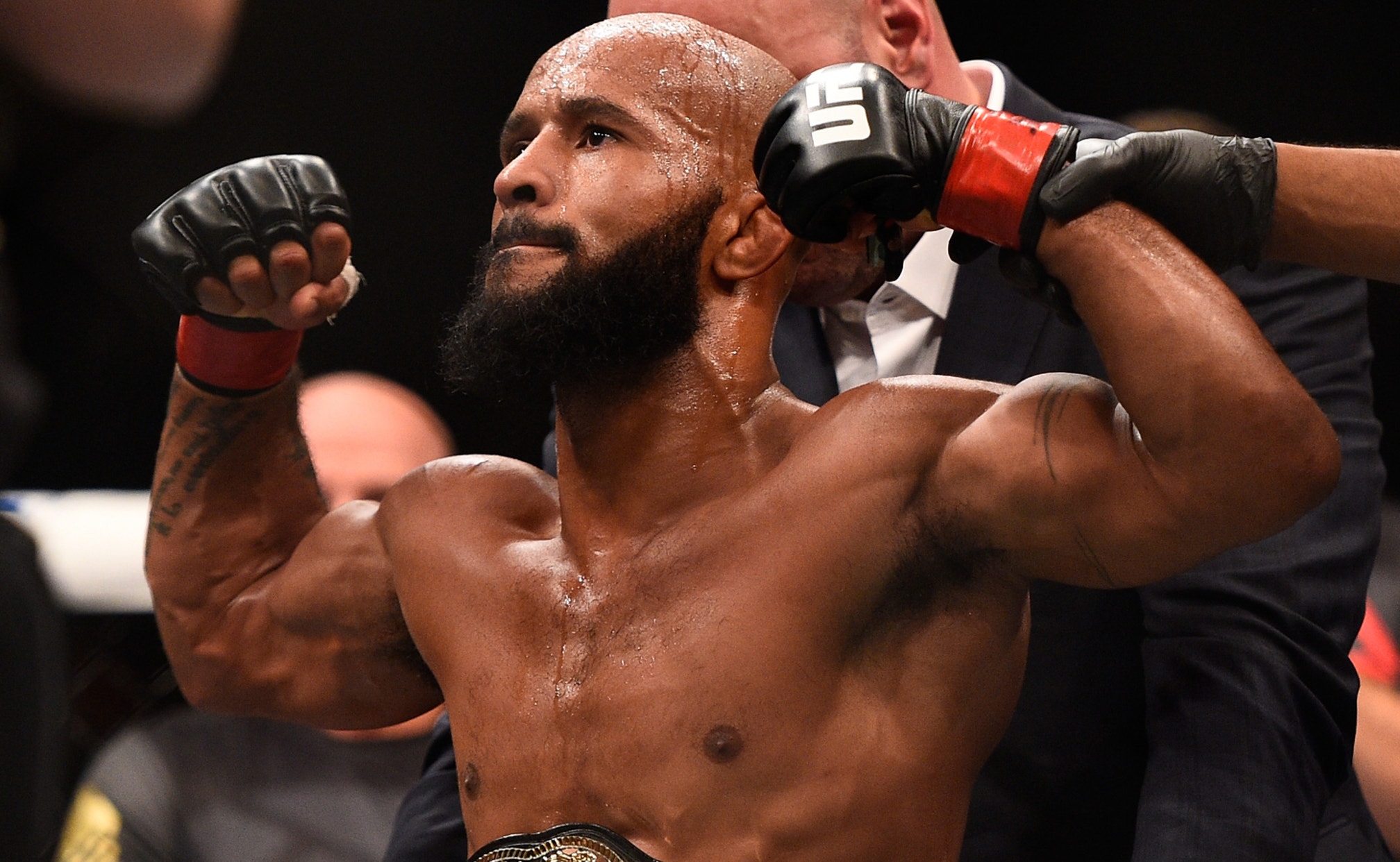 Demetrious Johnson might be the best ever but he enjoys his 'dark horse' status
BY Damon Martin • December 9, 2016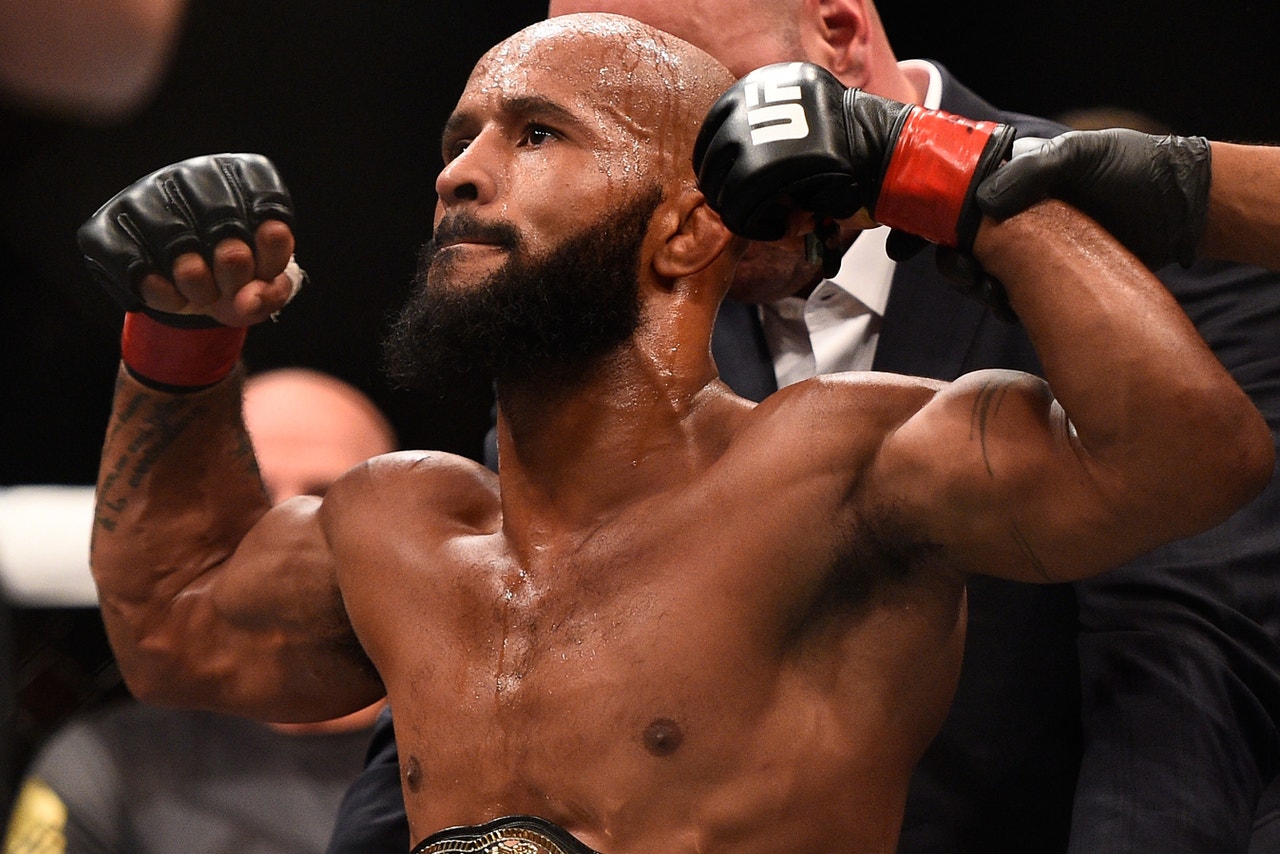 When Demetrious Johnson enters the Octagon on Saturday night to defend his flyweight title against "Ultimate Fighter" winner Tim Elliott he'll be one step closer to making history.
The main event bout against Elliott will be Johnson's ninth consecutive title defense, which puts him just one win away from tying Anderson Silva's all time UFC record as middleweight champion with 10 consecutive defenses.
Breaking that record and making history are both important to Johnson, but he doesn't expect the red carpet to be rolled out for him or that he's suddenly going to be come the most marketable fighter on the UFC roster.
In fact, Johnson has remained the best pound-for-pound fighter in the sport while quietly going about his business and rarely making headlines for anything other than his jaw dropping performances inside the Octagon.
As much as Johnson would enjoy the financial windfall that comes from being one of the most boisterous and talked about fighters on the roster like Conor McGregor, he's happy with his current status as the best in the world whether he's a household name or not.
"I look at myself as the dark horse champion," Johnson told FOX Sports. "I'm not out there in front of the media, doing all this stuff. I only do that before my fights. I keep it real. After my fights, I'm never attached the outcome of my fights.
"I go back and I chill and I relax and when they want me to come do (expletive) I do it. Otherwise, I step back into the shadows, into the lab and keep on working on my craft and let everybody else have the spotlight."
Johnson is certainly driven by accomplishment but more than anything he's in this sport to make as much money as possible to provide for his wife and children.
At the same time, Johnson enjoys the anonymity versus the lifestyle someone like McGregor must lead where he can't even leave his house without paparazzi snapping photos or digging into every facet of his life no matter how private it might be.
"Do I want to be there money wise? Absolutely," Johnson said.  But I like my quiet, small town life. I took my son to school today, I got to see my mom today. Not saying Conor can't do those things, but I just like being me.
"Obviously I would love all that fame for the money. The money is nice but with all that comes a lot more responsibility where your mind's not focused on being a martial artist. Hopefully, I can eventually get money like that with just fighting and not talking (expletive) on (Floyd) Mayweather and starting fights with other guys in different weight classes."
While Johnson isn't known for outlandish trash talk, his record speaks for itself when it comes to anybody trying to speak out against him.
He's the only flyweight champion the UFC has ever known. He's dispatched every, single contender the promotion has thrown at him over the past four years — some of them twice.
Johnson may not have the loudest mouth in the room but one glance at his record will likely shut up anyone who has anything to say against him.
"You can't argue with facts. When people talk (expletive), I just hit them with facts," Johnson said. "Because facts are facts. I'm putting together a pretty good resume to defend my title. Some of those fighters had never been finished before and I finished them. Some of those guys had never had a loss in their whole entire career and I gave them that loss.
"I just need to keep getting better in the gym and getting that number higher and pass Anderson Silva's record."
This weekend, Johnson faces a former UFC flyweight in Tim Elliott, who earned his way back to the promotion with a three fight win streak as well as four more wins on "The Ultimate Fighter" this past season.
The entire concept of the show was to find a worthy opponent to face Johnson after he cleaned out the entire division while racking up a 4-0 record against the top three fighters in the world at 125 pounds.
Perhaps there was some disappointment that it was Elliott — a fighter with a 2-4 record in the UFC — ultimately got the title shot, but none of that matters to Johnson. Whether it was Ellliott or any of the other 15 fighters who were cast on the show, Johnson planned on going out, beating them and going home to his family just like he does after every other bout inside the Octagon.
"I could look at it that way but it's an interesting matchup. He's built his way back up and I'm just going to go out there and fight like he wasn't even on the show. It's just another fight," Johnson said.
"It doesn't bother me one bit. It's just another fight. Anything can happen in there. Tim brings an awkward style that gives people fits. I'm just focused on going in and executing, putting this man away and getting ready for the next one."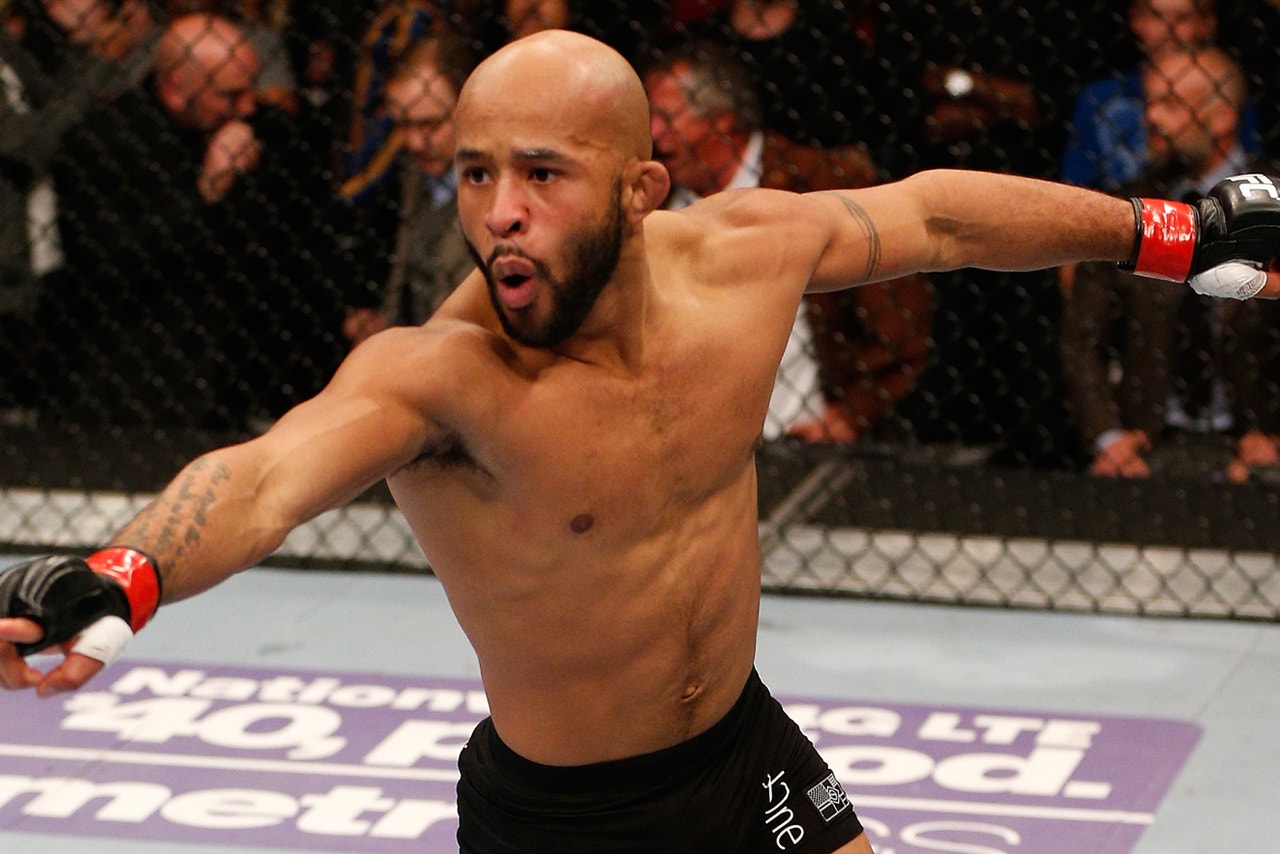 ---
---