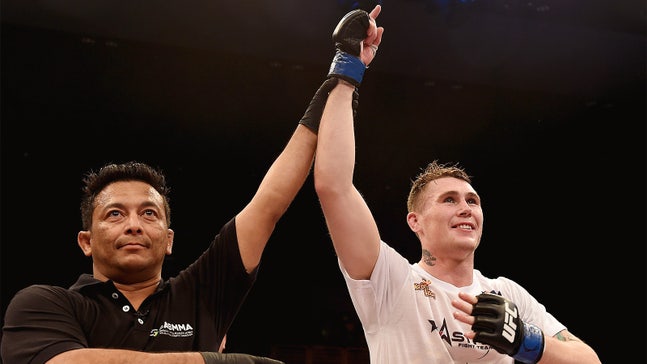 Darren Till wins UFC debut with second-round knockout
Published
May. 30, 2015 10:20 p.m. EDT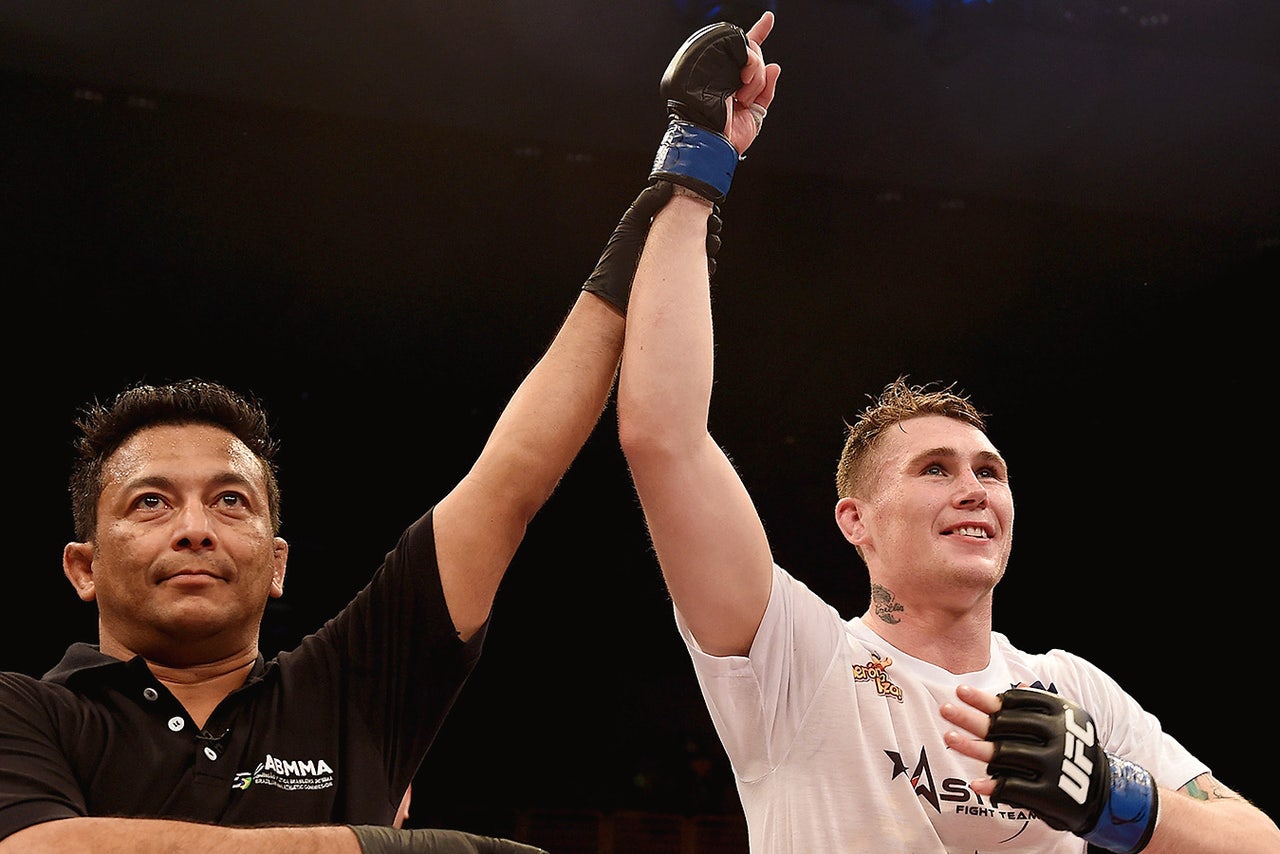 Darren Till showed poise beyond his 22 years against Wendell Oliveira Saturday night, with a knockout win in his UFC debut. The end came at 1:37 of the second round from elbows from on top in the half guard.
At the start of the fight, Oliveira looked to grapple, and negate Till's reach and striking ability. The Brazilian pressed Till against the cage, looking for a takedown and landing knees.
In the second round, it was the English immigrant who took the fight to the ground, however. Till scored a quick takedown but Oliveira got up immediately.
After Till reversed a takedown attempt and landed on top, in half guard, he made quick work of his opponent. One, then another after another hard short elbow landed for the Englishman to the head of Oliveira.
Oliveira made the mistake of shooting his left arm under the right leg of Till to look for a deep half guard, but just ate more elbows for the effort. Oliveira went out, and the ref called the fight.
Till, who lives and trains in Brazil and fought in the nation earlier this month, addressed the crowd in English and Portuguese. It was even more clear, then, that the European felt perfectly at home in Brazil.
"I've had all of my professional fights in Brazil, so it was nothing new for me," he said.
---
---