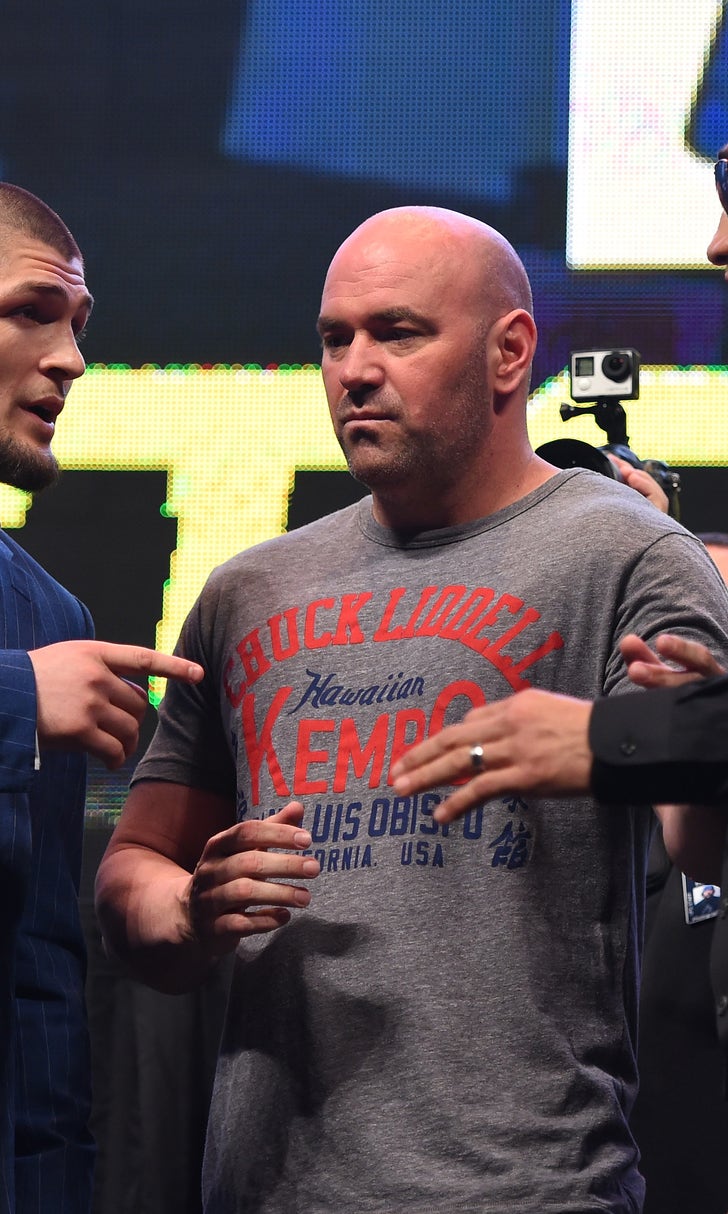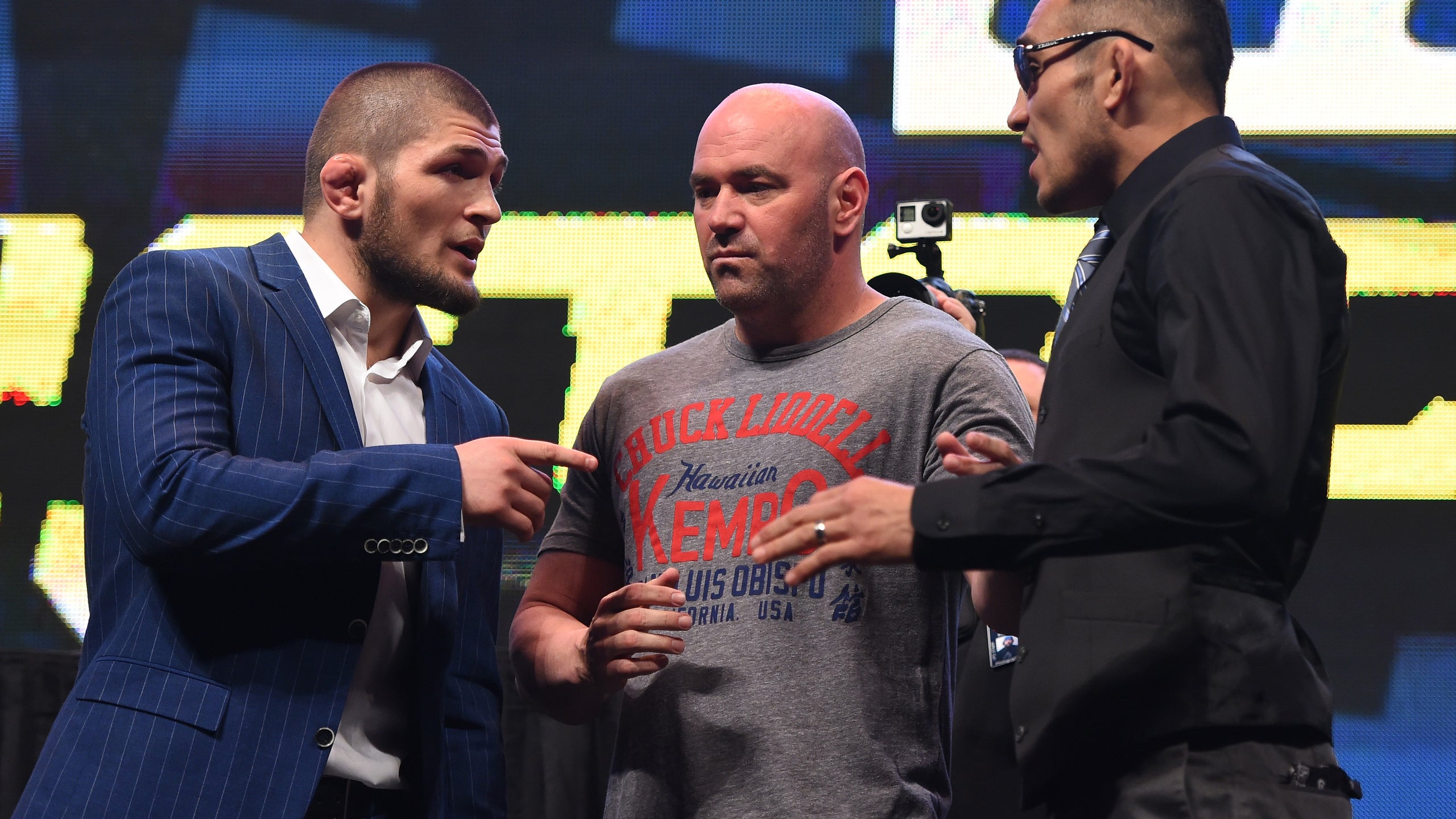 Dana White says Khabib Nurmagomedov vs. Tony Ferguson "ain't happening"
BY Fansided and Jose Youngs/Fansided • December 28, 2016
UFC's Dana White is shooting down the possibility of a fight between Khabib Nurmagomedov and Tony Ferguson.
In terms of high level mixed martial arts, it doesn't get much better than Tony Ferguson and Khabib Nurmagomedov. Too bad neither man could stay healthy enough to make the fight a reality.
The two were slated to meet at The Ultimate Fighter 22 Finale in December 2015 before a broken rib took Nurmagomedov out of the bout. The fight was then re-booked for a second time, this time at UFC on FOX 19 April. But this time, it was Ferguson who pulled out with a rib injury.
Needless to say, this fight has been a long time coming.
In terms of competition, Ferguson (22-3) is currently riding an incredible nine-fight win streak. In his most recent bout, "El Cucuy" earned the biggest victory of his career in the former of a unanimous decision over former champion Rafael Dos Anjos in the main event of the TUF Latin America 3 Finale.
Prior to this performance, Ferguson walked away with a stoppage wins over Edson Barboza, Gleison Tibau and Abel Trujillo and a decision over former Strikeforce champion Josh Thomas.
Nurmagomedov (24-0), a Sambo world champion, was last seen decimating Michael Johnson with a relentless wrestling attack before finishing the fight with a tight kimura late in the third round at UFC 205 in November. This victory extended Nurmagomedov's win streak to eight straight inside the Octagon.
Immediately after the fight, 'The Eagle' took to the mic to call out the winner of the lightweight title fight against McGregor.
However, with McGregor taking time off to help his girlfriend prepare for the birth of their first child, the cries for a number one contender matchup between Nurmagomedov and Ferguson began to ramp up.
Well, according to UFC President Dana White, fans shouldn't hold their breath.
This confirms Numagomedov's earlier comments during a recent interview with RT Sport. The undefeated fighter explained why he's seeking the fight against Ferguson
"The UFC asked me about this fight March 4 at UFC 209, and I said yes, I want to fight this, I want to take this fight. I want to fight with Tony and we, everybody, my team, are waiting for his answer.
"I think this is a real high-level fight in the lightweight division right now. Nine-win streak in UFC versus eight-win streak, I think UFC before never made this kind of fight because nine win streak versus eight-win streak, this has never happened before. I think this is a very big fight. Everybody wants to watch this fight and I want to take this fight."
Ferguson also revealed he was more than willing to take the fight, but was indeed looking to be adequately compensated.
There is currently no word on who either fighter will challenge next.
More from FanSided
This article originally appeared on
---
---