Ultimate Fighting Championship
Ultimate Fighting Championship
Dana White reveals he once got into a 'full blown fist fight' with Tito Ortiz
Published
Mar. 16, 2017 12:49 p.m. ET

UFC president Dana White and former light heavyweight champion Tito Ortiz had one of the most infamous feuds in mixed martial arts history and it turns out they did throw fists at one point in time in history.

White started out in MMA as Ortiz's manager before becoming his boss at the UFC and the two of them often engaged in a brutal war of words with each other through various interviews over the years.

There was even a proposed boxing match between White and Ortiz that was supposed to be televised before the deal fell apart at the 11th hour.

According to White, the animosity did finally boil over during an altercation that happened on a private flight to Japan where Ortiz was one of the passengers alongside several UFC executives.

"We were gonna fight one time in a boxing match but I actually never told this story publicly before but we were on a private plane on our way to Japan and it was my partners, the Fertitta brothers, myself, Tito Ortiz and our matchmaker at the time, Joe Silva. Tito and I were messing around and he put me in what's called a neck crank," White explained when speaking to Conan O'Brien. "I was tapping and he didn't stop. You can seriously hurt somebody in a neck crank, especially as big and strong as Tito is.

"So I just started blasting him in the ribs, started punching him in the ribs and when he let go [I] just jumped up and it was just a full blown fist fight in the plane."

White says that he got into a brawl with Ortiz during the flight and it took former UFC co-owners Frank and Lorenzo Fertitta to step in between them to break up the fight before things got even worse.

"We were literally taking off and the plane was [wobbling] and the Fertitta brothers had to jump in and break up the fight," White said. "So then I sat on the front of the plane, he sat in the back of the plane the rest of the flight."

White didn't say when the fight took place, but clearly, his animosity with Ortiz went a lot deeper than some bad words exchanged between the two of them over the years.


---
---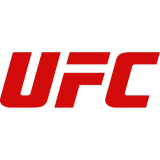 Get more from Ultimate Fighting Championship
Follow your favorites to get information about games, news and more
---