Dana White reveals details from Floyd Mayweather-Conor McGregor negotiations
BY Damon Martin • June 15, 2017
When negotiations first started to make the fight between UFC champion Conor McGregor and boxing superstar Floyd Mayweather, Dana White didn't exactly sound confident that it would all come together.

As recently as May, the UFC president was rather pessimistic when asked about getting a finalized agreement together between Mayweather and McGregor.

"I knew this was going to be a nightmare to get done," White told "The Herd" last month. "There's going to be a point where I'm done. This isn't what I do, this isn't my business, and I'm definitely going to walk away."

Thankfully, White was able to reach terms with McGregor to allow him to accept the boxing match because he's under exclusive contract to the UFC. Financial terms weren't disclosed but it's likely McGregor and the UFC will share in the revenue generated from the super fight.

"We didn't start talking on their side until my side was done," White revealed. "Why should I start negotiating with these guys when I don't even have a deal on my side? Get my [expletive] handled and then go talk to them."

Following the close of those negotiations, White finally had the chance to sit down with Team Mayweather, including his manager Al Haymon and longtime business partner Leonard Ellerbe. A third element tossed into the mix was Showtime sports general manager Stephen Espinoza, who has Mayweather under contract for his pay-per-view fights.

At the start of negotiations, White appeared to be preparing for the long haul with plans for the discussion to end up as a back-and-forth battle over all sorts of subjects, including revenue split for the pay-per-view and live gate.

What actually resulted surprised even White after he finally sat down with Mayweather's team to discuss the fight with McGregor.




"First of all, I've had a relationship with [Leonard Ellerbe] for a long time, he's a great guy, smart guy, good businessman. Al Haymon, which we were both just talking about on the way down here, is awesome, awesome guy. Floyd has been in the game for a long time, smart. In our business. I deal with a lot more sophisticated people than dealing with these guys. It was actually much better than I could have ever imagined," White said on Wednesday.




"It was very fair, very smooth and one of the easiest deals I've ever done. Not to mention the fact that I said it would be the impossible deal, this would never get done, it would be impossible. It was one of the easiest deals I've ever done."




Ellerbe, who is the CEO of Mayweather Promotions, echoed White's thoughts on the negotiations when talking about typical problems he encounters while putting together a boxing match much less a fight of this magnitude.

"In the boxing world it gets crazy as hell," Ellerbe said. "It's very refreshing to deal with a team, obviously with Dana out front leading the way, who's had a tremendous amount of success in our industry, the pay-per-view industry. He has a great organization, a great team of people that he's been working with, you guys have a well-oiled machine and it's going to be really exciting to be working with you guys."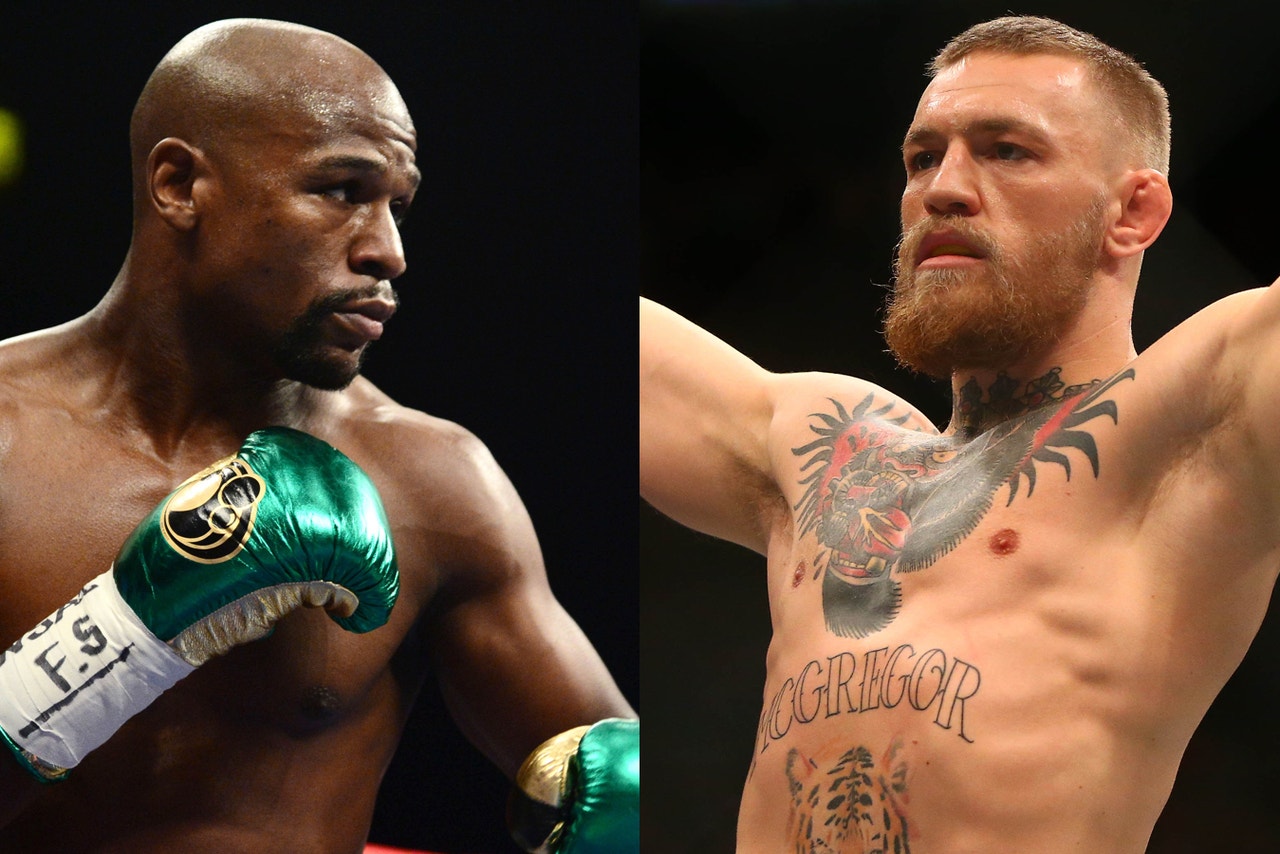 As far as the financial terms, both Mayweather and McGregor argued publicly about who deserved the bigger piece of the pie when it came to revenue for the fight.

Behind the scenes it sounds like all parties came to an agreement rather quickly although don't expect any details about the split to leak out any time soon. Of course, Ellerbe did add that Mayweather was the 'A' side in the fight without revealing any further information about the split.




"We have a confidentiality clause in place and the financial details will not be disclosed," Ellerbe said. "Everybody's happy."




White definitely agreed with him on that point.

"Nobody's bummed out about this deal. I promise you that," White added. "Ever since we sat down and seriously started talking, all three of us were just unanimous in that it's been one of the smoothest deals we've ever done."

As far as how much money could be generated from the fight, all sides seem to agree that Mayweather vs. McGregor will end up as a huge revenue stream for everybody involved.

Pay-per-view sales are expected to be astronomical with many predicting that the fight could topple the all time record held by Mayweather in his bout with Manny Pacquiao from 2015 that sold over 4.4 million buys.




"To tell you the truth, the sky is the limit," Espinoza said. "We have what is truly an unprecedented event and when you have that, there is no precedent. There's really nothing to compare it against. We've never seen this kind of competition in the ring. We've never seen these types of personalities get together for promotion and we've never seen a combat sports event or really a sporting event of this magnitude.




"What that means, we're going to have our calculators ready and all our batteries charged. The sky's the limit."




There's no word yet on the cost of the pay-per-view but White, Ellerbe and Espinoza all seemed to agree that Mayweather vs. McGregor will cost more than the average run of the mill fight.

That being said, negotiations to finalize the fight came together so quickly, the two sides didn't even get the chance to talk about pay-per-view prices, tickets or even a broadcast team for the event.

"It's an event that got done so quickly simply because there's been a spirit of collaboration and partnership on this," Espinoza said. "Really, we're all pulling in the same direction. It's going to be a massive promotion."


---
---