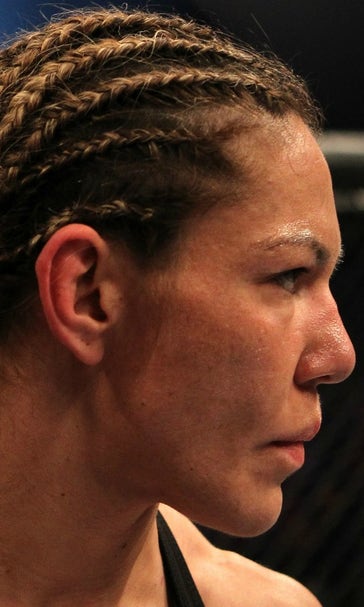 Cris 'Cyborg' not surprised Holly Holm and others turned down fight with her
May 10, 2016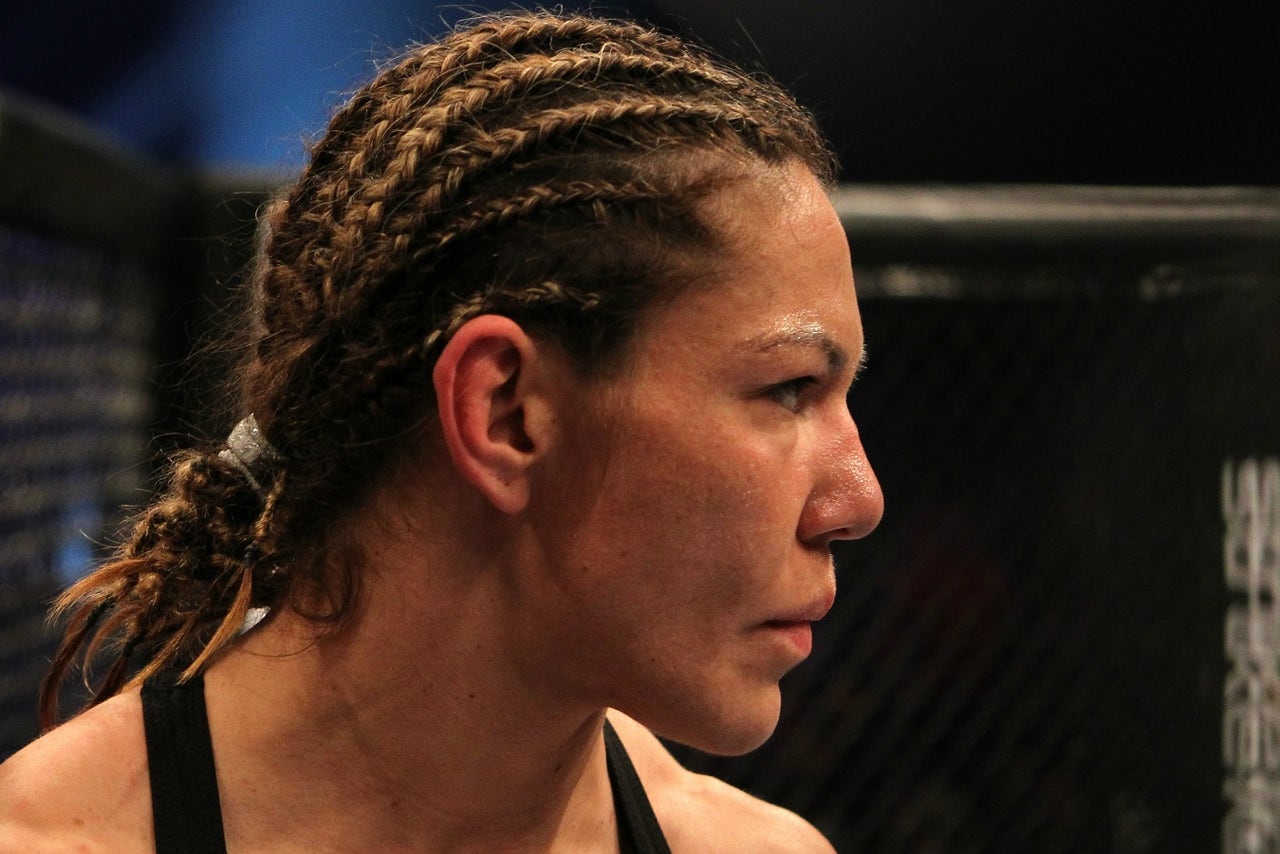 Cris "Cyborg" Justino will make her long-awaited UFC debut this weekend, but even her fight against Leslie Smith didn't come without a few bumps in the road.
"Cyborg" has been rated as one of the best fighters on the planet for several years, but she typically competes at 145 pounds. That weight made it nearly impossible for her to fight in the UFC, where the promotion currently has only two divisions for women -- 115 and 135 pounds respectively.
Add to that, "Cyborg" has a fearsome fighting style that has resulted in 12 career knockouts, including four first-round finishes out of her past five fights.
So it wasn't a surprise to "Cyborg" that when the UFC offered her as an opponent to several top 10 fighters, including former bantamweight champion Holly Holm, no one seemed to be willing to step up to the challenge.
"This always happens in my career," Justino told FOX Sports about the fighters who refuse to face her. "I know Leslie is a real fighter and she accepted this fight. I think you have a lot of fighters now who are fighters, but they don't like to challenge themselves. Leslie wants to challenge herself and she's willing to go up to fight me.
"I appreciate her and it's a great fight. You cannot choose who you fight. You just have to be ready to fight anyone."
Smith was the person who finally stepped up to accept the fight with "Cyborg" and now they will meet at UFC 198 in one of the featured bouts on the pay-per-view.
In actuality, "Cyborg" has always been willing to fight in the UFC, often times challenging former champion Ronda Rousey to meet her at a catch weight, but the bout never came together. 
"Cyborg" has been under contract with Zuffa (parent company to the UFC) for quite some time. Only recently did they pull the trigger to bring her into the organization for a catch-weight fight at 140 pounds in her hometown of Curitiba, Brazil, this Saturday night.
In a perfect world, "Cyborg" would love to see the UFC implement a featherweight division, where she could compete at a more natural 145 pounds. But if getting down to 140 pounds is what it takes to fight in the Octagon, that's what she'll do.
"This is my dream to open my division to compete at but 140 catch weight is OK. I think you have a lot of girls who could make 145 would fight at 145. I think you have a lot of girls who want to fight at 125 go up to 135 because that's the division. I think there a lot of girls who would fight at 145, Holly Holm she boxed higher so she could go at 145," Justino said.
"I think this is a big opportunity for my next fight and then maybe they can open the door to my division. I think if the UFC opened up a 145- or 155-pound division it would be great for all of us. It wouldn't just be for me. If you look at the men, there are a lot of men's divisions. I think there a lot of girls like me, and I have to be an example to fight in the UFC."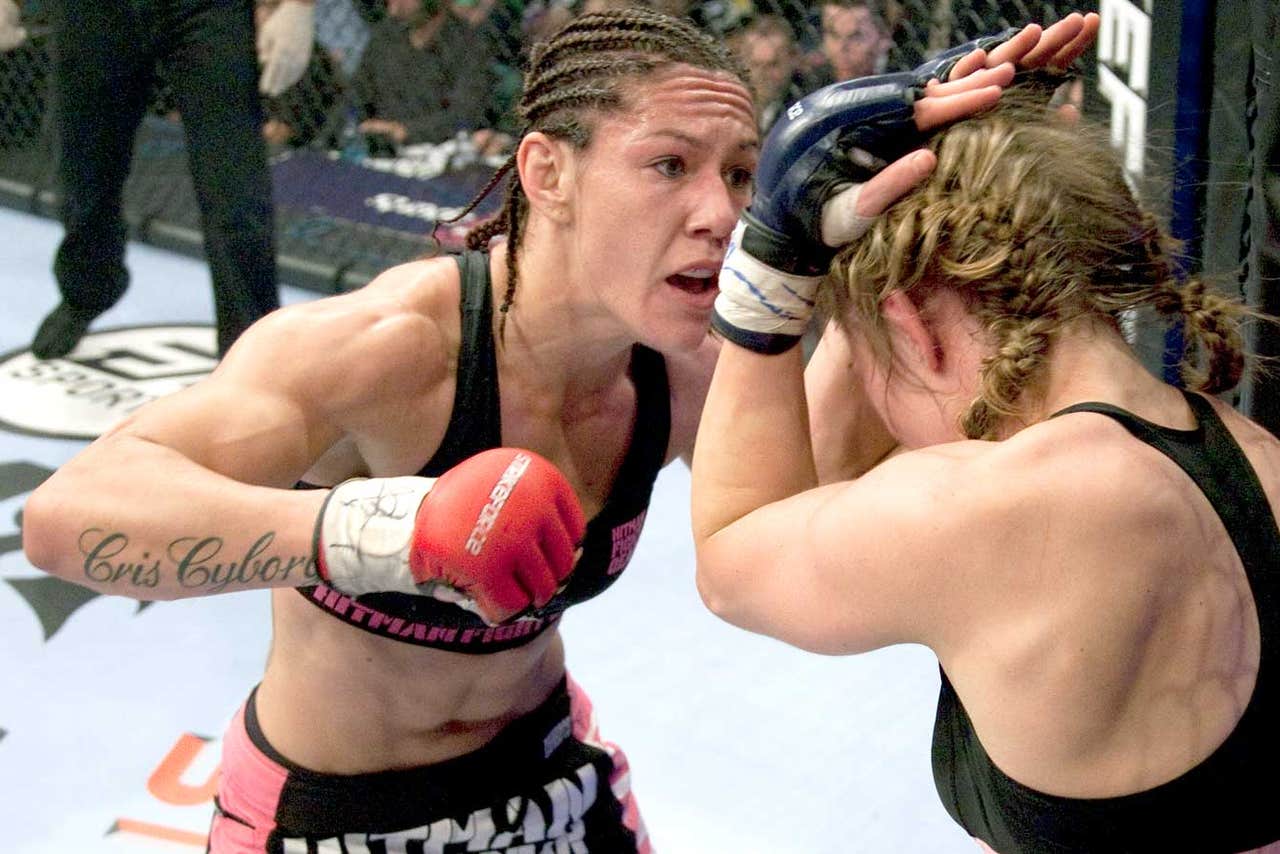 "Cyborg" admits that getting down to 140 pounds on Friday will be a challenge, but it's one she accepted as soon as the UFC came calling with an offer to fight in her hometown in Brazil.
She knows Smith very well after the two trained together previously, and "Cyborg" appreciates her willingness to step into enemy territory for a challenge as big as this one.
"I feel very, very blessed to get the opportunity to fight in Curitiba and fight in the UFC," Justino said. "I'm really happy and of course there is a lot of pressure. I appreciate everybody who wanted to see me fight because it's an honor to be fighting in Brazil. I'm very happy for this opportunity and I will do my best."
As of now, the UFC hasn't commented whether "Cyborg" will remain in the promotion after Saturday night, but she would definitely like to fight there again. Her biggest hope is to put on a performance to remember at UFC 198 and then wait for the call so she can come back to fight again.
"Of course but it doesn't depend on me. I have to step into the cage now, make 140 and make a great fight for them," Justino said. "I think if the fans and the UFC are happy, it will open the door for more fights at 140."
---
---