Cris Cyborg: Maybe I'd have my own division if I had 'blonde hair and blue eyes'
November 15, 2016

Cris "Cyborg" Justino has arguably been the top pound-for-pound women's fighter in all of mixed martial arts for the past seven years but it took until 2016 for her to finally get her shot in the UFC.
Cyborg debuted earlier this year at UFC 198 in Brazil where she made short work of Leslie Smith before returning in September for an equally impressive performance to destroy Lina Lansberg in her first main event inside the Octagon.
Thus far, Cyborg has been competing in the UFC at 140 pounds despite her natural weight class at 145 pounds.
The UFC currently only promotes two women's divisions — strawweight at 115 pounds and bantamweight at 135 pounds — but Cyborg questions if she was American and looked a little more like Ronda Rousey, the organization might already have a featherweight division for women.
"Because if I'm American and everything I did for the sport, I'd already have my division," Cyborg said on "Speak for Yourself" on Thursday. "But I don't feel sorry, I'll just try to do 140 and make amazing fights for my fans. I'm in the UFC now because my fans want to see me there and because I love my job."
While Cyborg's comments may be met with some blowback, there is proof that the UFC has shown great interest in signing Gina Carano specifically for a fight with Ronda Rousey despite the fact that she hadn't competed at 135 pounds since her pro debut in 2006.
The UFC engaged in negotiations with Carano on a comeback fight against Rousey as recently as 2014, but it never came together.
Of course none of this is Carano's fault, but it does bring into question whether or not Cyborg might have a point about when speaking about the reasons she's had to jump through so many hoops to fight in the UFC.
As of now, the UFC still has no plans to introduce a 145 pound division but the organization still wants to promote Cyborg in "super fights" — like the one she's been begging to get against Rousey on Super Bowl weekend in 2017.
Cyborg never holds back when Rousey's name is mentioned and she went on the attack again on Thursday while taking direct aim at the former UFC champion, who hasn't fought since November 2015 following a devastating loss to Holly Holm.
"Ronda never say anything, she doesn't even say my name," Cyborg said. "She's used Dana White and her mother to talk to me because if she says my name, she'd have to fight me. She knows this."
Cyborg has taunted Rousey relentlessly on social media in recent days, pulling up a number of old Twitter messages where the Olympic bronze medalist proclaimed once upon a time that she would love it if the UFC opened a 140 pound division. Back then, Rousey was competing at 145 pounds before eventually moving down a division where she now fights at 135 pounds instead.
Cyborg has continued to go on the assault and she's not stopping until she finally gets Rousey in the Octagon and then sends her to the plastic surgeon after they are finished.
"My last fight I broke the nose of the girl in three places," Cyborg forewarned Rousey. "For sure, if I fight her, she'd have to do surgery on her face after. I'm not kidding."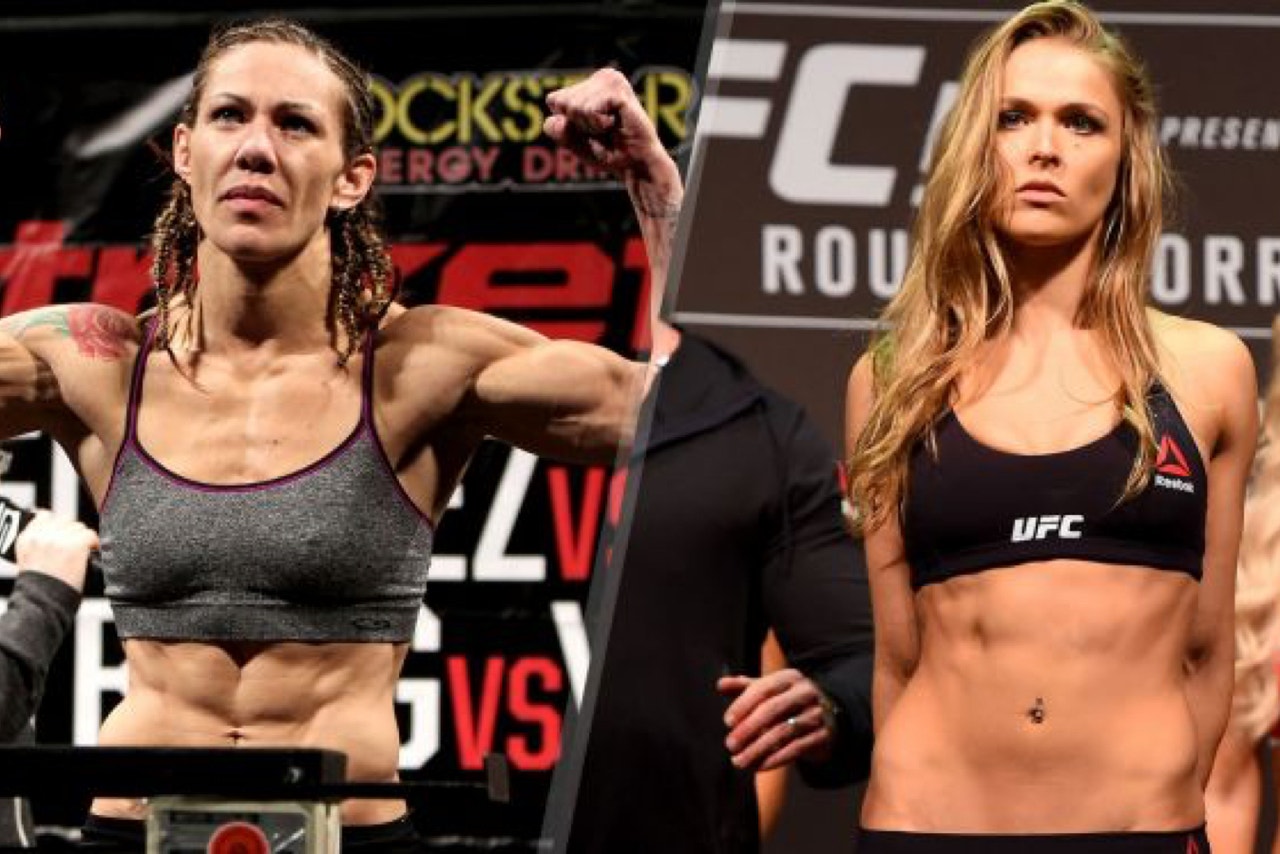 ---
---