Ultimate Fighting Championship
Ultimate Fighting Championship
Cris Cyborg issues statement on banned substance that resulted in positive drug test
Published
Jan. 14, 2017 2:00 a.m. ET

Cris "Cyborg" Justino has issued a lengthy statement regarding her positive drug test that was flagged by USADA as a potential doping violation on Thursday.

Cyborg revealed that she tested positive for Spironolactone, which is banned at all times according to the WADA (World Anti-Doping Agency) banned substances list as a diuretic/masking agent. The out-of-competition drug test was taken on Dec. 5. Diuretics work to increase urine volume, which often times dilutes doping agents and their metabolites in testing. Diuretics can also be used for weight cutting.

Spironolactone can also be used to remove excess fluid from the body in congestive heart failure, cirrhosis of the liver, and kidney disease as well as combine with other drugs to lower blood pressure and treating low potassium.

USADA representative Ryan Madden also confirmed the substance found in Cyborg's sample to FOX Sports on Thursday. Madden added that the standard sanction for this particular substance is a one-year suspension.

According to Cyborg, the drug was prescribed to her by a physician for treatment after suffering through a brutal weight cut to get down to 140 pounds for her last fight against Lina Lansberg in September.

"It has been brought to my attention that my recent sample contained a banned substance known as Spironolactone," Cyborg wrote on Facebook. "The substance is part of a therapeutic treatment being administered to me by doctor that started the 26th of September and is suppose to last for a period of no less than 90 days, requiring blood exams at the completion.

"In addition to the treatment administered to me by Dr Ulyssea M Da C O Pinto (CRM-PR19062/CRM-RJ 30150-9/CRM SC 2740/ CRM -RO 2630) I was given a medical suspension by her not to enter into competition style training or weight-cutting practices during the period of recovery. It is for those reasons why I declined the UFC fight Feb. 11th  for the first 145 (pound) belt."




Cyborg also claims that her doctor is familiar with USADA testing policies and advised her that she took all the proper steps to use the medication prescribed to her for treatment.

"I am proud to be a member of USADA, and was the first fighter to complete 1 year of testing under USADA programs before competing in UFC competition. I have been tested 14 times since entering the program, twice in (quarter four) in 2016 and have never had a flagged sample," Cyborg stated.

"My doctor is experienced with USADA testing and informed me there were no additional steps needed for approval with the associated treatments given to me following my UFC Brasilia fight."

Per the UFC's anti-doping policy in accordance with USADA, if an athlete is prescribed a banned substance by a doctor, they must first apply for a therapeutic use exemption at least 21 days in advance of taking the medication. USADA then conducts an investigation where a panel will decide whether or not to grant the exemption for the athlete.

In this case, Cyborg admits she didn't apply for a therapeutic use exemption for the banned substance that she took, although she says she has started the process to apply for a retroactive use exemption with USADA.

"We are being fully cooperating with USADA at this time and have already started the process of applying for a retroactive therapeutic use exemption," Cyborg said.

"For my fans who are disappointed in the news, I am sorry. You can feel confident that the substance they are inquiring about is not for performance enhancing use, and is needed for my specific treatments."

According to USADA's own website, retroactive therapeutic use exemptions will only be granted in a few particular cases as listed below:

a. Emergency treatment or treatment of an acute medical condition was necessary; or

b. Due to other exceptional circumstances, there was insufficient time or opportunity for the Athlete to submit, or for the TUEC to consider, an application for the TUE prior to Sample collection; or

c. It is agreed, by WADA and by the Anti-Doping Organization to whom the application for a retroactive TUE is or would be made, that fairness requires the grant of a retroactive TUE.

Of course, Cyborg's case will still be heard by USADA regardless of the rules listed above.

Cyborg also hopes her situation will teach a valuable lesson in regards to the extreme weight cutting that she did to make 140 pounds for her last fight in the UFC. That weight cut is what Cyborg says led to her being prescribed the banned substance found in her drug test.

"It is my hope that my experiences will continue to bring awareness to the dangers of extreme weight cutting. I cut weight three times in eight months during 2016 competing twice at 140 pounds. It is because of the measures needed to make the required 140 pound weight limit Sept 24 that my body is needing the on-going medical treatment," Cyborg said.

"I am glad the UFC has created the 145 (pound) division and look forward to fighting for the belt once my body is recovered and ready to compete. Additional information or statements will be provided at the appropriate time as the process moves forward."

As of now, Cyborg is facing a temporary suspension as a result of the positive drug test until her adjudication process with USADA can begin. If Cyborg ultimately faces a one-year suspension based on the date of the drug test, she would be eligible to return on December 5, 2017.


---
---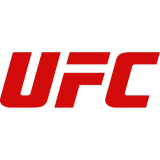 Get more from Ultimate Fighting Championship
Follow your favorites to get information about games, news and more
---