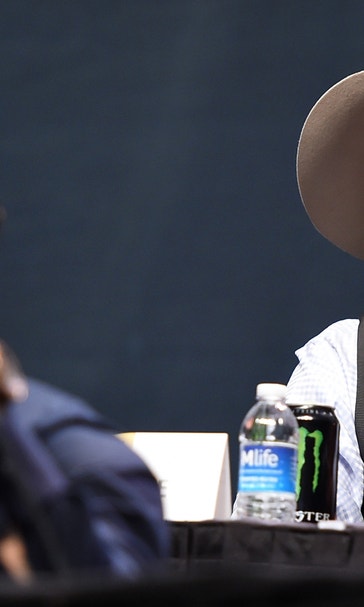 'Cowboy' Cerrone claims all of the UFC fighters dislike Conor McGregor
November 15, 2016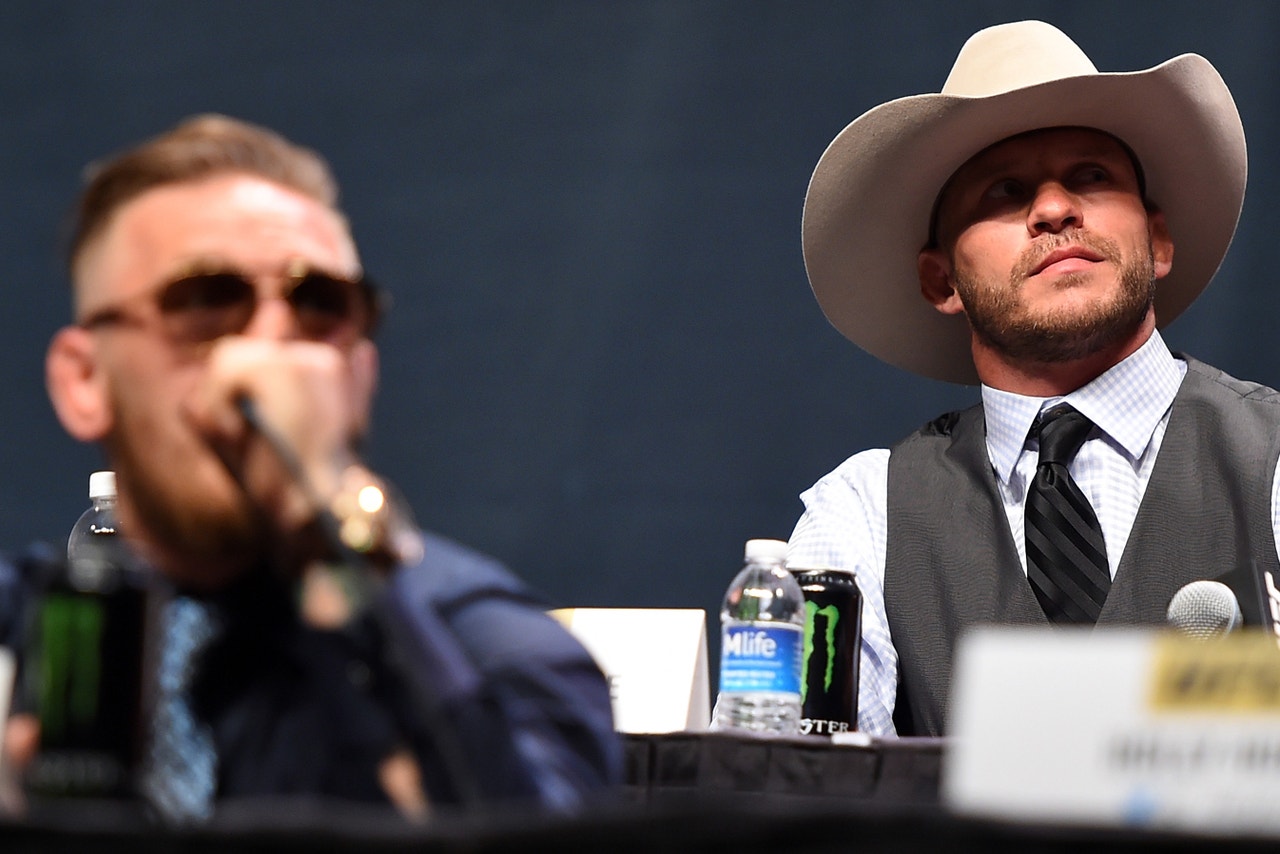 Conor McGregor often says that everybody in the UFC wants to be like him, but according to one prominent contender, no one actually likes him.
Donald "Cowboy" Cerrone was asked about McGregor's antics at the UFC 205 press conference last week in New York and the riotous response he got from the crowd while taking shots at nearly every fighter on the dais.
At one point, McGregor even proclaimed "look at everybody up here, they're all dressed like me, they're all trying to talk like me, they're all trying to be me".
While every fighter on the UFC roster would certainly like to make the same money as McGregor, Cerrone claims that no one really wants anything to do with him outside the Octagon.
"By all," Cerrone told SI Now when asked if the other fighters dislike McGregor. "He's not one of the fellas, he's not a good dude. It is what it is. He does a good job promoting the sport, he does a good job of making money. So I can't hate the guy for that, but just as a person he ain't a fan of mine."
Part of Cerrone's issue with McGregor stems from his loud mouth on stage and then the fact that the scurries away after the press conference is over, never wanting to be confronted by his peers about some of the things he just said about them.
Featherweight contender Jeremy Stephens said McGregor avoided him after the press conference following a verbal exchange on the stage, but when he went looking for the Irishman, he was already tucked away in his own private room in the back.
"They line us all up in a line, but they take Conor and they put him off in another room because he can't be around the other fighters because we don't play that (expletive)," Cerrone said about McGregor.
As much as Cerrone despises McGregor as a person, he can't fault him for being a great promoter and huge attraction for the sport.
McGregor has sold just over three million pay-per-views combined from his last two fights according to numerous reports and he's about to tack on another monstrous number for his upcoming main event bout at UFC 205 against lightweight champion Eddie Alvarez.
Cerrone won't fault McGregor for bringing a lot of attention to himself and the sport, but at the end of the day, they will never be friends.
"He's definitely good for the sport. He's got a lot of eyes. He brings a lot of people," Cerrone said. "So my hat's off to him for that, but just like hang with him like a fella, no, he'd never be my buddy."
---
---