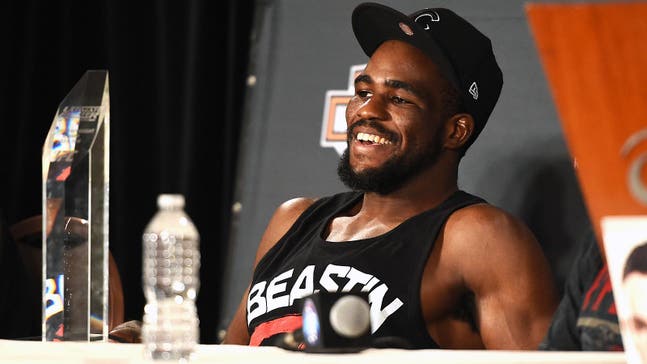 Corey Anderson: Mauricio 'Shogun' Rua is the biggest test of my UFC career
Published
Mar. 21, 2016 7:21 p.m. ET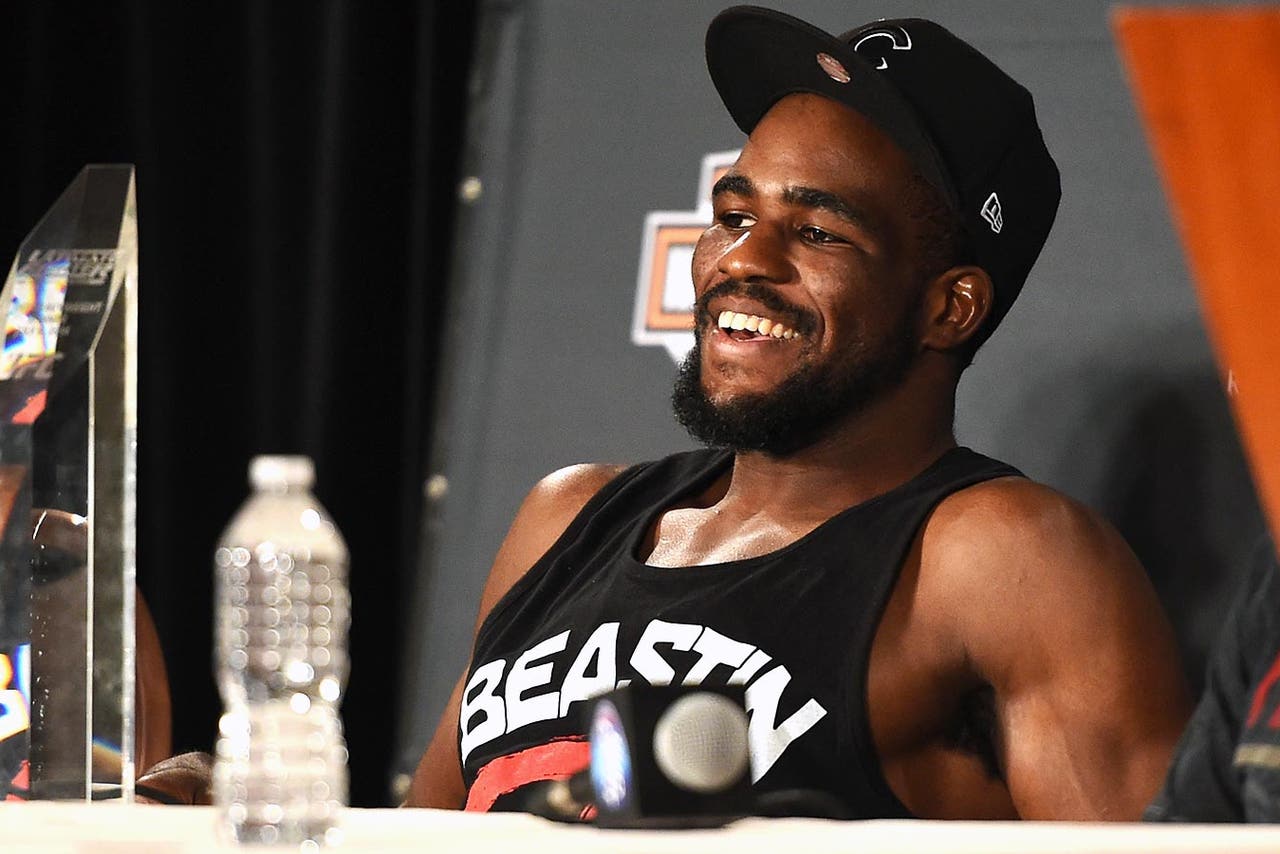 Corey Anderson fought and won his third-straight bout earlier this month, but that didn't stop the hard-working light heavyweight from signing on to fight former champion Mauricio "Shogun" Rua just days later. Anderson is now set to face the legendary fighter in Curitiba, Brazil, May 14 at UFC 198.
He jumped at the chance, but knows what a step-up this fight is for him. "This is, by far, the biggest test of my MMA career," he recently told FOXSports.
"Not only is Rua a tough guy - he takes damage and keeps coming - he is a true, true veteran. He has been in the sport since the beginning, knows a lot of tricks, knows different things that he will be trying to catch me with, whether it is punches, takedowns, or submissions. This fight is going to test how much I've learned. I've only been in this sport for a short time. Also, he's getting older but he's still got heavy hands."
Still, Anderson didn't take the fight because of the big name and legacy of the opponent. Simply put, the 26 year-old just wanted to stay busy.
"The reason I took this fight with such a quick turn-around is because it was offered," he said, planily.
"The fact that I'm fighting a former champion, and a legend definitely sweetens the pot a lot. But, they offered me a fight, so I took it. Why not? I'd just gotten out of camp so it isn't like I was out of shape. I'm always training, regardless, so why not try and climb the ladder?"
Rua brings punching power, experience, and a well-rounded set of skills that this writer believes includes underrated Brazilian jiu-jitsu and wrestling. Anderson, however, sees it a bit differently, at least when it comes to wrestling.
"I definitely think I'll have the advantage in wrestling," he predicted.
"I don't want to knock anyone but I think his wrestling is a little bit overrated. He puts so much pressure on guys with strikes, and comes forward, that people are covering up to defend his big shots and not paying attention to when he changes levels. So, they don't really see him when he takes a shot.
"He does have good wrestling but Brazilian wrestling compared to American wrestling is different. Also, he learned his wrestling over time, as a fighter. I've been wrestling since I was a kid. I learned in high school, in college. I was an All-American. I think I'll have a little bit more on the wrestling side, than him."
Rua will undoubtedly have the home tuf advantage, however, fighting in his home town. Anderson has had experience fighting in hostile Brazilian territory, however, and says that the hostility doesn't really last if you fight hard.
"Fighting him in Brazil gets me excited," he concluded.
"After fighting Fabio Maldonado in his home town, and he's a legend there, also, I have that experience. You hear the crowd erupt for them and you feed off of that. You definitely get butterflies but when the fight is over and you win, or even fight hard, you gain a lot of fans' respect.
"During the fight they sound like they hate you and they scream that you're going to die. That comes with the territory. After I fought Fabio, they did that to me, but later that night, when I went outside and went out, I got recognized and people asked to take pictures with me and said nice things to me. They said, 'you showed so much heart, and tenacity.' It can definitely spread your fan-base throughout the world to fight all over.
---
---