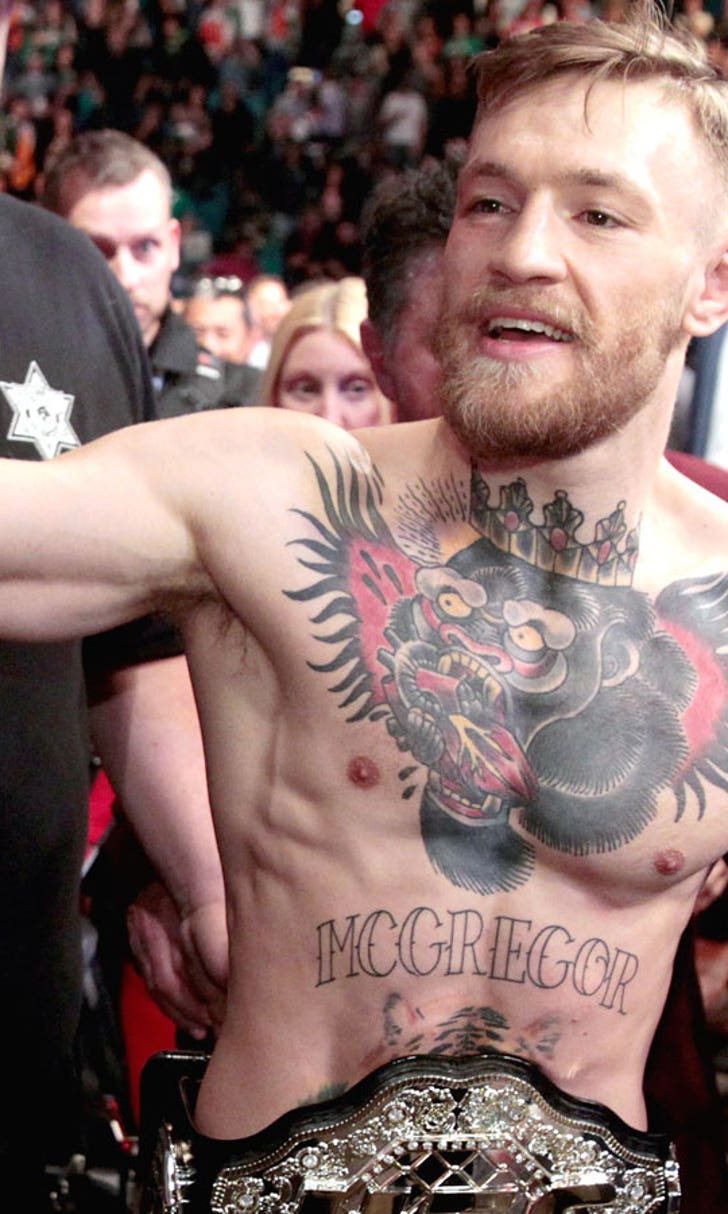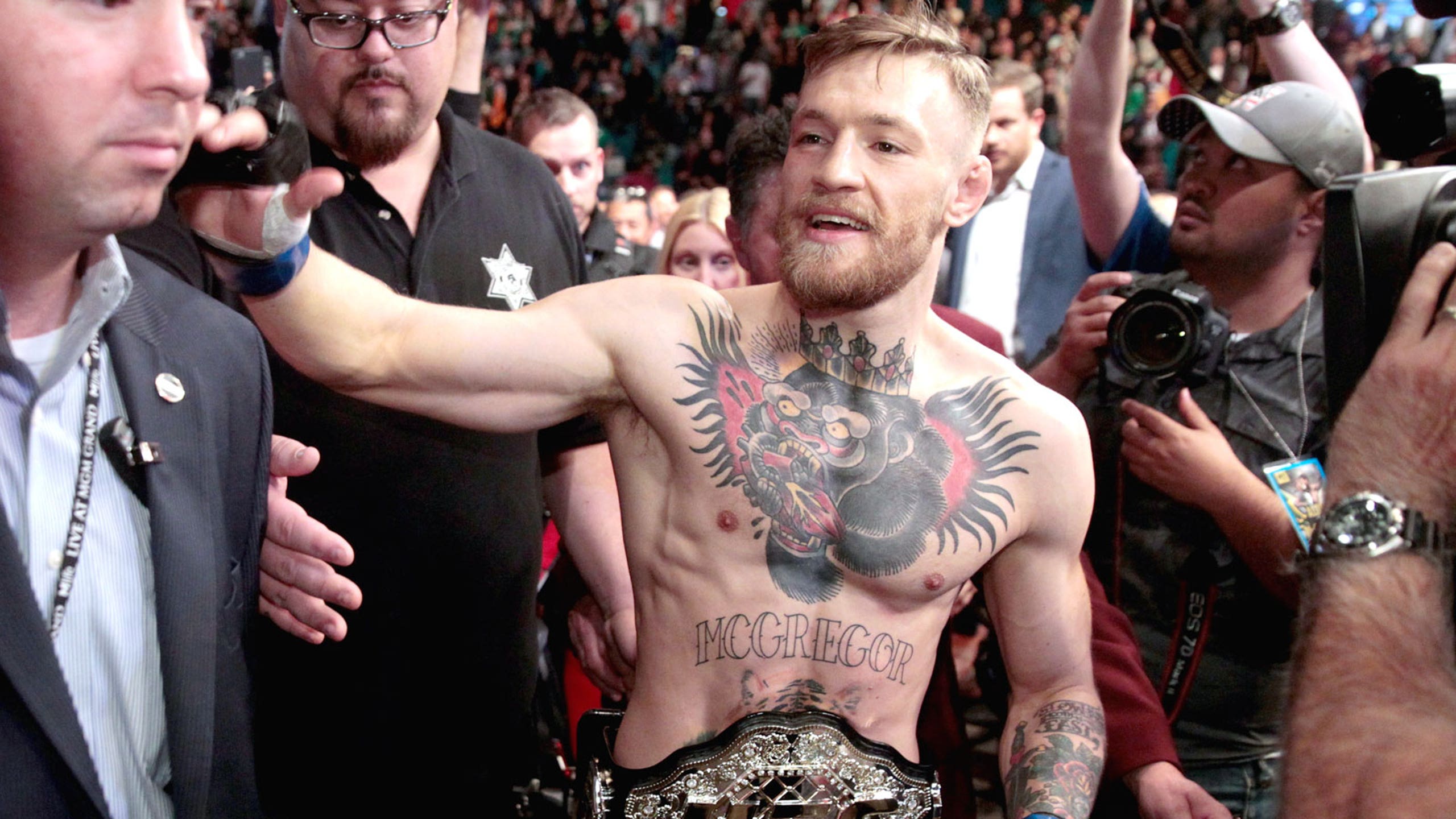 Conor McGregor unleashes venom in award acceptance speech
BY Damon Martin • February 6, 2016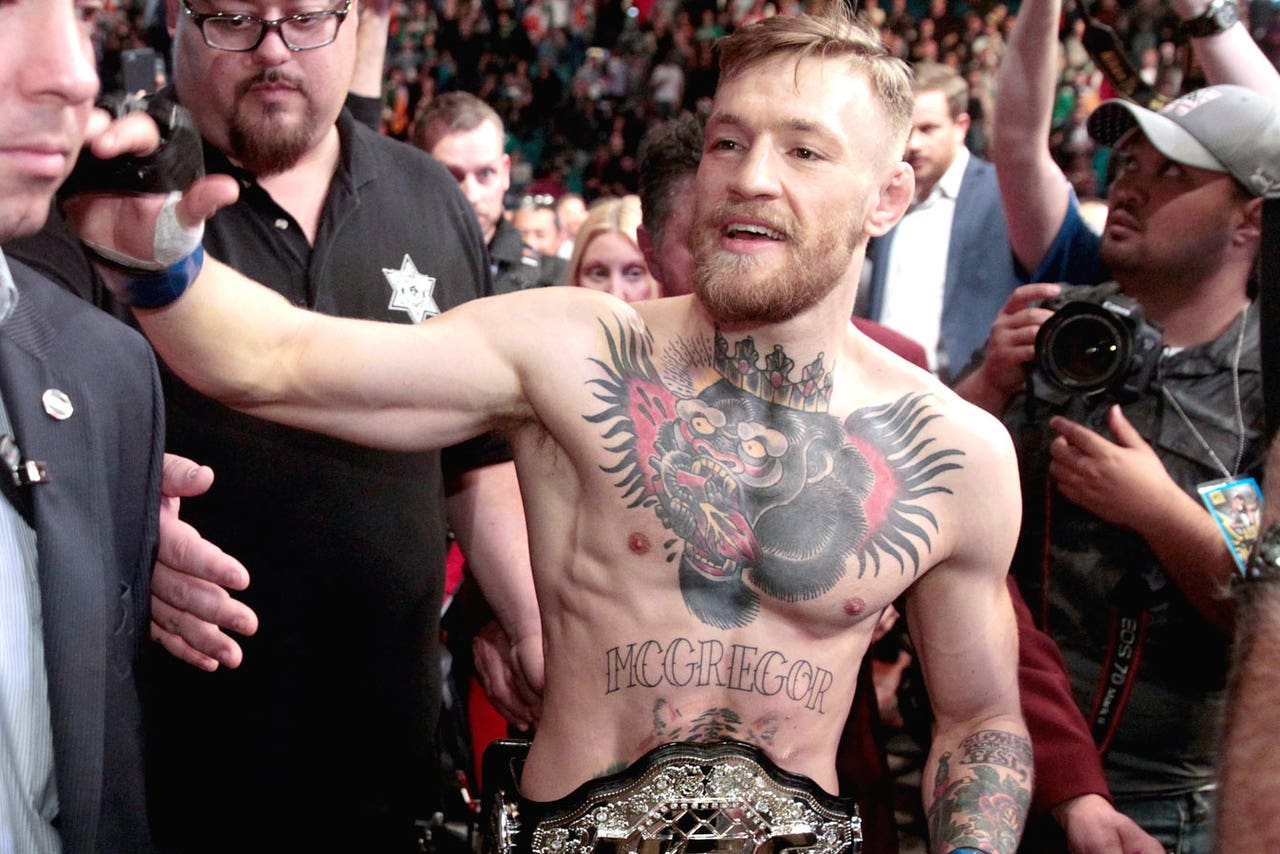 Conor McGregor wrapped a bow on 2015 with a "Fighter of the Year" nod at the World MMA Awards on Friday night, and his acceptance speech likely will be the most talked about moment from the show.
McGregor wasn't in attendance at the show held in Las Vegas ahead of UFC Fight Night: Hendricks vs. Thompson, but he was kind enough to send in a video shot from his car while in Ireland preparing for his upcoming fight with Rafael dos Anjos.
Subtlety isn't really in McGregor's vocabulary, so instead he unleashed another instant classic while aiming his vitriol at essentially every fighter in the room.
In particular, McGregor took a shot at "the heavyweight champion," Fabricio Werdum, who dropped out of his scheduled fight this weekend with an injury after his opponent, Cain Velasquez, also bowed out because of an injury.
"There's another man that must be slayed, another champion that must be dethroned," McGregor said when explaining why he wasn't in attedance. "There's more numbers that need to be broken. I need to feed all you bums. I need to feed every one you in the game so I've got to keep working because youse bums don't work.
"You've got the heavyweight champion who's a p---y pulling out with a sore toe. How's the heavyweight champion going to pull out with a sore toe? What kind of champion is that?"
McGregor won "Fighter of the Year" after winning "Breakthrough Fighter of the Year" at last year's show. The Irish champion had a stellar 2015 with three wins, including two title fights, most notably his 13-second stunner over former featherweight king Jose Aldo in December.
Next up for McGregor is a chance to become the first simultaneous two-weight division champion when he faces dos Anjos at UFC 196 on March 5.
With his focus on the fight and another monster payday, McGregor wasn't too worried about showing up to accept a statue, but he did remind everybody in the room who to thank for the honor of his virtual presence.
"The game is on its knees," McGregor said. "I apologize I can't be there at the awards but I'm out here putting it in, working, putting in the true work.
"The work it takes to keep every one of you fed. So thank you and thank me."
---
---