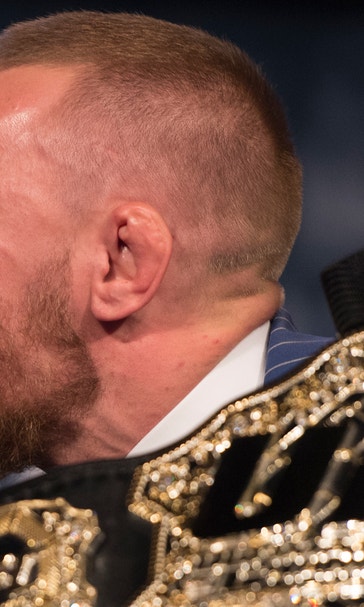 Conor McGregor responds to Dana White's promise that he will give up a title
November 15, 2016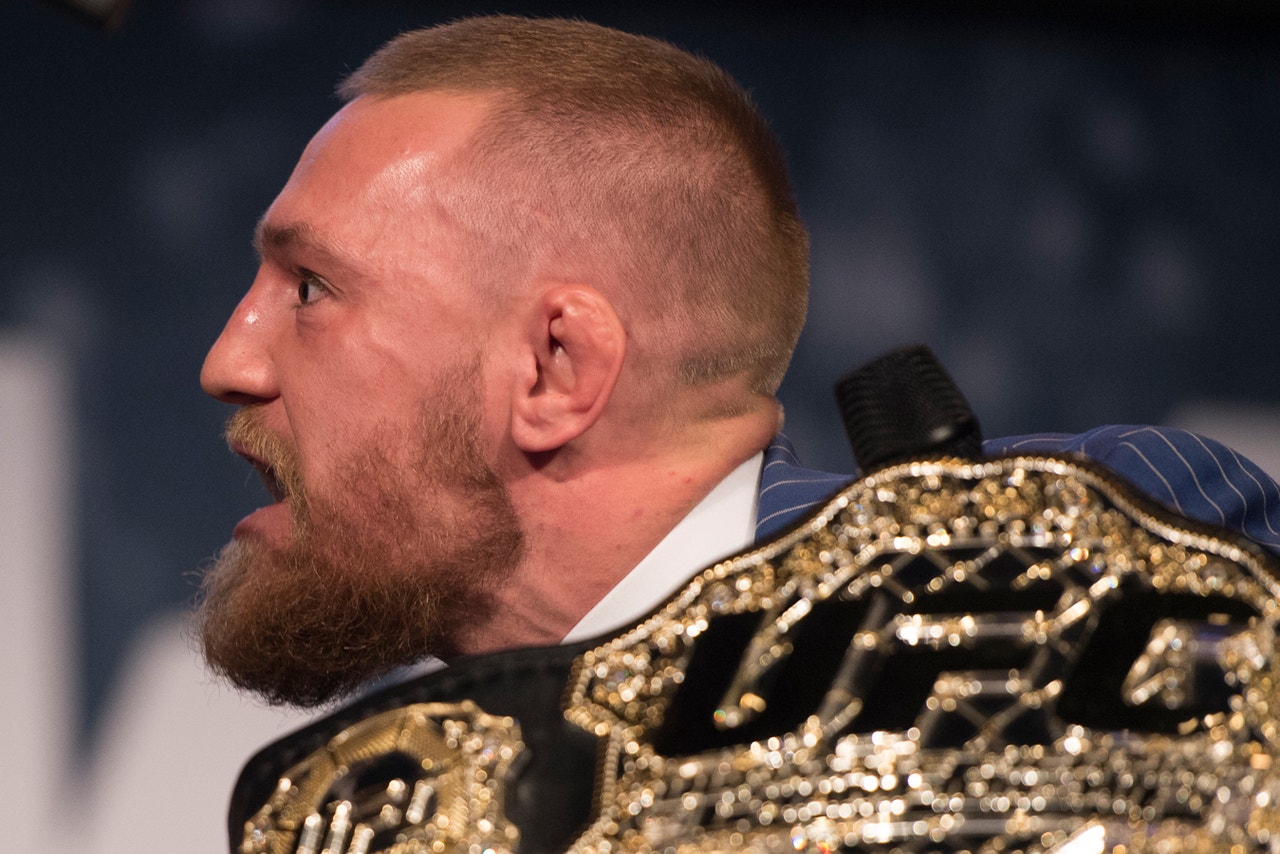 Conor McGregor loves to make history.
Whether it's his 13-second knockout over Jose Aldo, which is the fastest finish in UFC title fight history, or his record-breaking numbers on pay-per-view over a pair of fights with Nate Diaz, McGregor is all about setting the mark.
That's why becoming a two-division champion while simultaneously holding onto both belts is so important to McGregor because it's never been done before. Only BJ Penn has attempted the feat previously and he fell short in his bid when he lost to Georges St-Pierre at UFC 94 in 2009.
Before McGregor can even step into the Octagon with lightweight champion Eddie Alvarez on Nov. 12, he's heard UFC president Dana White insist that if he wins, the Irishman will have to give up either the 145- or 155-pound title afterwards.
While McGregor previously said the UFC would need an army to take one of the belts from him, it appears he's softened that stance in the days leading up to the fight. That being said, McGregor really just wants to enjoy the moment before the UFC comes knocking on his door demanding one of the belts back.
"Let me see the pictures on publications with a belt on each shoulder first," McGregor told SI recently. "Let me go onto the side of that Octagon and raise two world titles, what's never been done before, before talking about stripping me. Let me get the (expletive) things, let me do it.
"I'll always listen to the correct business move and I'll always do what is the correct move, but let me do it and let me go back and look at some pictures of me with two belts and let me embrace it for half-a-day."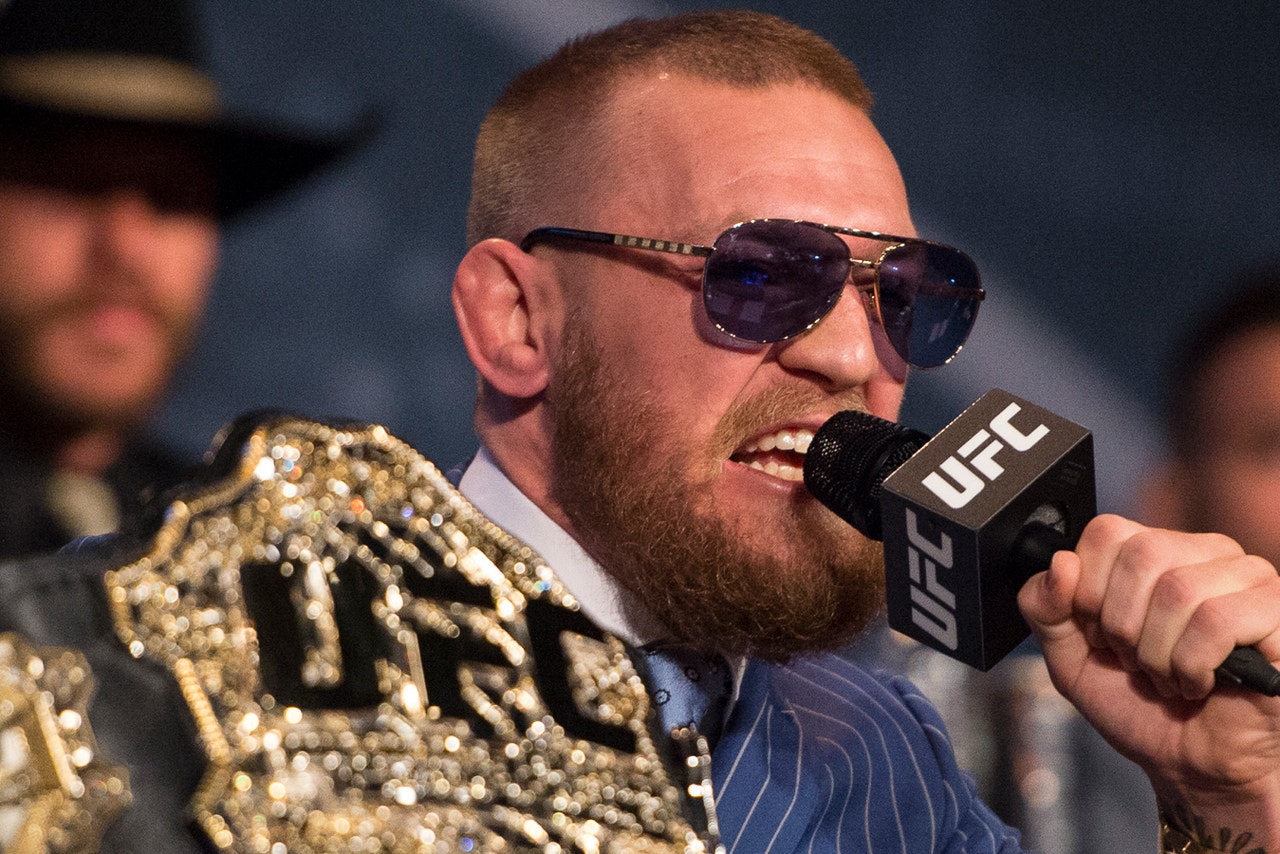 McGregor actually points the finger at the media for spurring on this discussion about whether or not he'll get to hold onto both titles should he win at UFC 205.
It's a question that's been raised multiple times to both McGregor and White over the past few weeks as UFC 205 approaches. More than anything, McGregor just wants to sit back and revel in his history making moment before doing what's right for business.
"It's the media that's making this," McGregor said. "Let me look at the historic images we're going to get on this night, me with these two belts. That's what everyone should be excited about, this is history."
Don't expect McGregor to be done making history after UFC 205 is finished.
McGregor has promised that he will break more records and set the bar for the sport once again in 2017 after he's become the first fighter to ever hold two belts at the same time.
"We keep breaking them. We keep seeking more," McGregor said. "They tell me 'you'll never do this, you'll never win world titles.' I've done it consecutively. We keep pushing the envelope, keep going. I conquer one and then I'm onto the next.
"I work and I hustle like I'm not in the position I'm in. I'm set. I could literally just put my feet up but I hustle like I'm not in that position. I work like I'm not in that position."
---
---