Conor McGregor requests new disciplinary hearing for UFC 202 melee in Las Vegas
Published
Feb. 15, 2017 5:43 a.m. EST

Conor McGregor took a trip to Las Vegas on Tuesday but it wasn't for a meeting with Floyd Mayweather.

Instead, the UFC lightweight champion sat down with Nevada State Athletic Commission executive director Bob Bennett and commission chairman Anthony Marnell regarding a possible re-hearing regarding the discipline handed down after the UFC 202 press conference last August in Las Vegas.




The entire ordeal started after McGregor showed up late to the press conference to promote his fight with Nate Diaz last August. Moments after McGregor sat down, Diaz got up from the table and started to walk out of the David Copperfield Theater with his entourage in tow.

The two fighters started shouting at each other and Diaz launched a water bottle towards McGregor sitting on the stage. That led to McGregor then returning fire with bottles and cans before the press conference came to an end as security intervened.

The commission originally handed McGregor a $75,000 fine along with an agreement to do a public service announcement worth another $75,000 for the state of Nevada and 50 hours of community service as punishment for the altercation.

McGregor had filed for a judicial review of the judgment but now he's met with the commission in hopes of receiving a new hearing regarding his punishment for the melee.

"After a very cordial and productive meeting with McGregor, Chairman Marnell agreed to place the request for rehearing on the agenda of the Commission's March 22, 2017 meeting," Nevada commission officials wrote in a statement released to FOX Sports. "During the hearing on McGregor's request, Chairman Marnell and Executive Director Bennett will recommend that the Commission grants a rehearing on the prior order."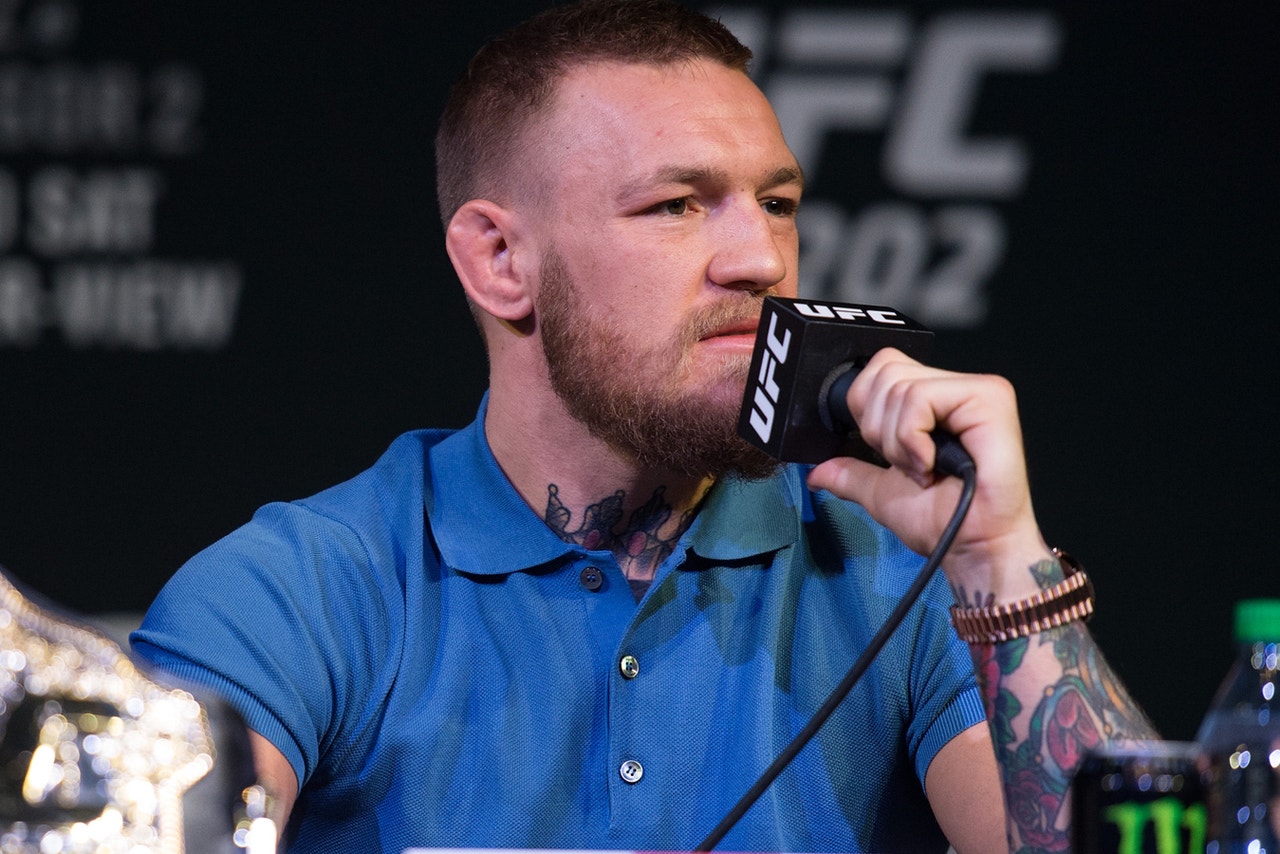 McGregor had originally stated that he would not fight in the state of Nevada again after he was ordered to pay the fine, but now it appears cooler heads have prevailed and he'll receive a new hearing on the matter.

For his part in the press conference, Diaz received a $50,000 fine along with 50 hours of community service. His penalty could also potentially change if McGregor's punishment is lessened as a result of this new hearing.

The commission will put McGregor's request on the next meeting agenda on March 22 and if he's granted a new hearing that will be scheduled at a later date.

If McGregor can settle his penalty for the UFC 202 melee it would then open the door for him to apply for a boxing license from the state of Nevada. That would be the next piece of the puzzle as McGregor seeks to put together a mega fight with retired boxing champion Floyd Mayweather in the near future.

The Nevada Commission would not grant McGregor a boxing license until he fulfilled his previous penalty but now it appears the two sides may come to a new agreement that could put this to bed once and for all.


---
---