Conor McGregor reportedly cast in villainous role on 'Game of Thrones'
BY Damon Martin • December 14, 2016
Conor McGregor may be taking the next 10 months off from fighting in the UFC but that doesn't mean the current lightweight champion isn't keeping busy.
Rumors first surfaced last week that McGregor was being considered for a small role on "Game of Thrones", which films part of the show in Belfast, Northern Ireland.
Now UFC president Dana White has confirmed that "Game of Thrones" has cast McGregor for the show, which is currently filming season 7 in several locations around the world ahead of a summer 2017 debut on HBO.
"I did hear that and I knew that a few months ago that they were interested in putting him in the show. I'm glad he did it. It will be great," White told FOX Sports Live this week.
"The show's huge, it's awesome and I'm excited for him."
Now according to the "Game of Thrones" site Watchers on the Wall, McGregor's role has also been revealed for the show.
According to the report, McGregor is set to play a soldier on a vessel called "Silence" that is captained by King of the Iron Islands, Euron Greyjoy. Greyjoy is a rather notorious villain on "Game of Thrones", who is expected to play a major role in the upcoming season.
Now before you get too excited about McGregor's first major acting role on a series as big as "Game of Thrones", if the TV show follows the original source material from creator George R.R. Martin, the Irishman won't have much to say.
In fact he probably won't have anything to say.
The "Silence" is manned by a pirate crew that have all had their tongues cut out by Euron Greyjoy, effectively making soldiers mute and unable to voice an opinion against their captain.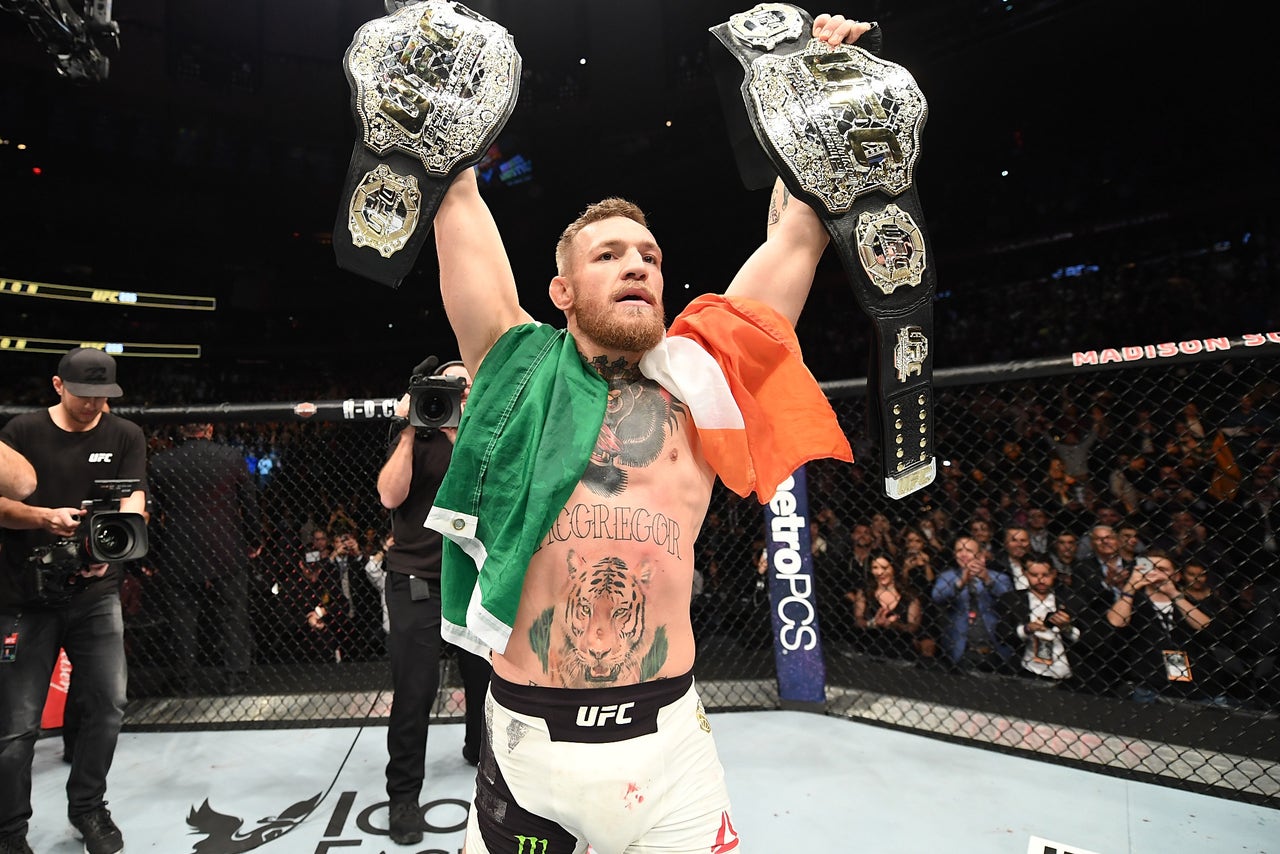 From the sound of things — no pun intended — McGregor will only be making a cameo appearance on "Game of Thrones" similar to bands like Sigur Ros, who have also briefly appeared on the show in past seasons.
McGregor's casting shouldn't come as a surprise, however, considering "Game of Thrones" show runners David Benioff and Dan Weiss are both huge UFC fans.
During an appearance on "UFC Unfiltered" from the summer, Benioff mentioned how the cast and crew on "Game of Thrones" routinely stays up all night to watch UFC fights involving McGregor.
"I stayed up with a bunch of the actors and crew members in Belfast, Northern Ireland, which is where we shoot the show, till six in the morning watching the McGregor-(Jose) Aldo fight this past December," Benioff said.
"We talk more about MMA than we do 'Game of Thrones'."
"Game of Thrones" is expected to stay in production through early 2017 with the seven-episode seventh season debuting in the summer on HBO.
---
---