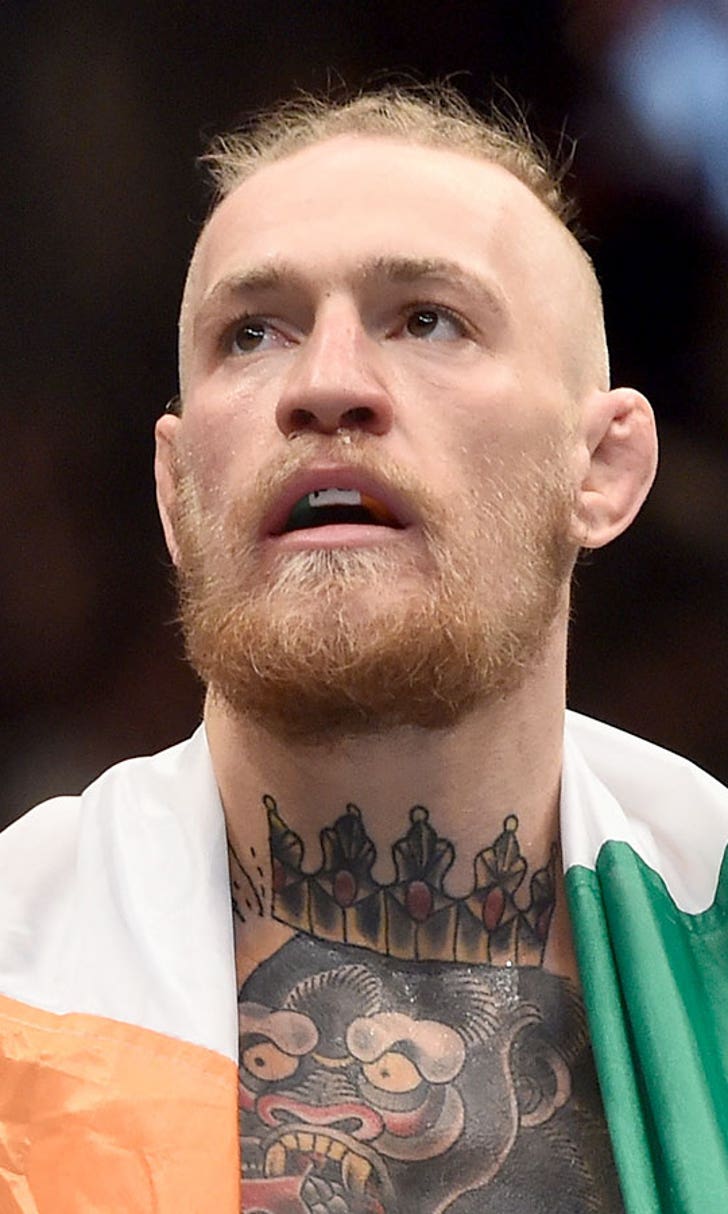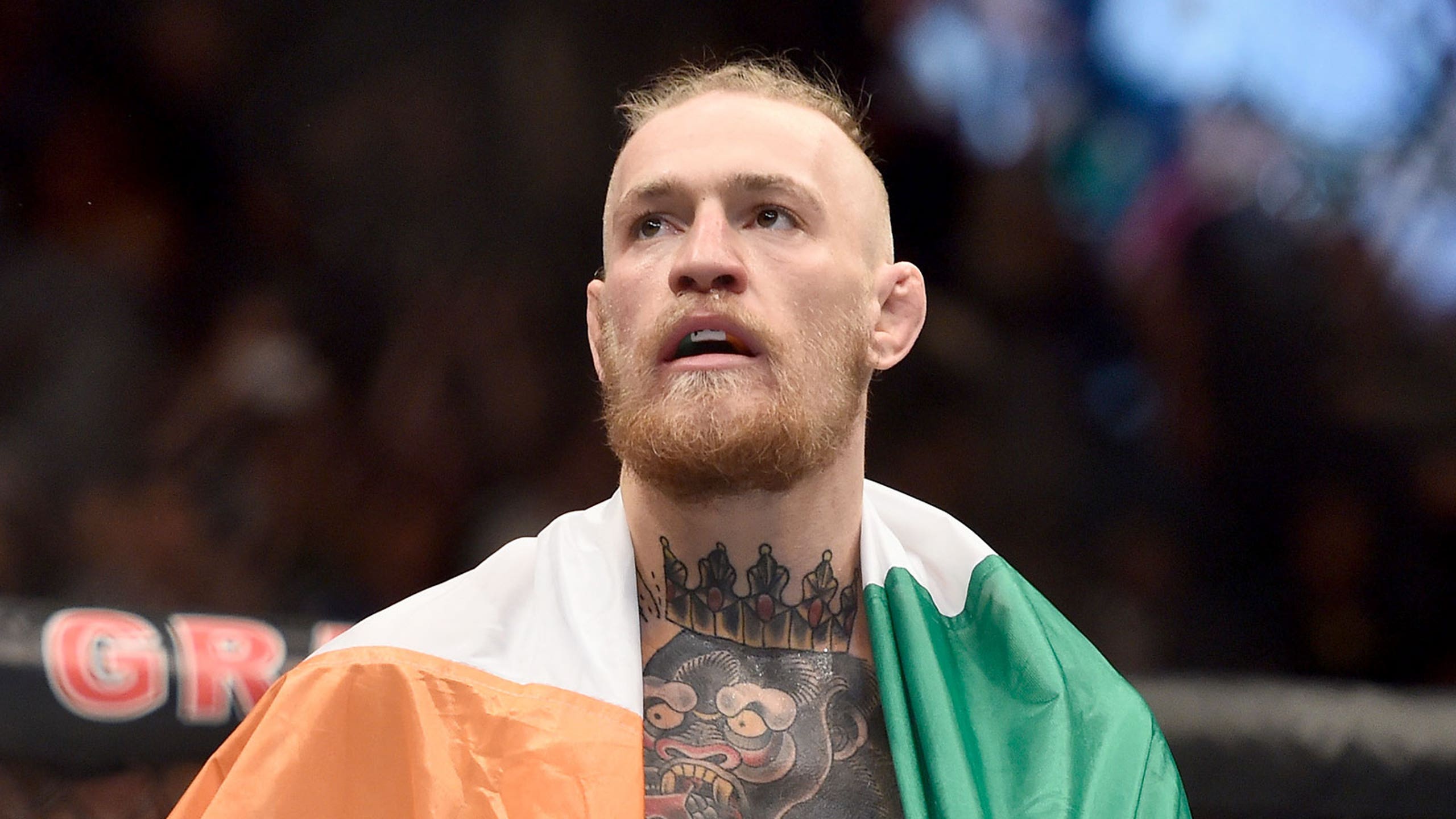 Conor McGregor is going to drag Jose Aldo back to Ireland and take the belt off him
BY Damon Martin • October 24, 2014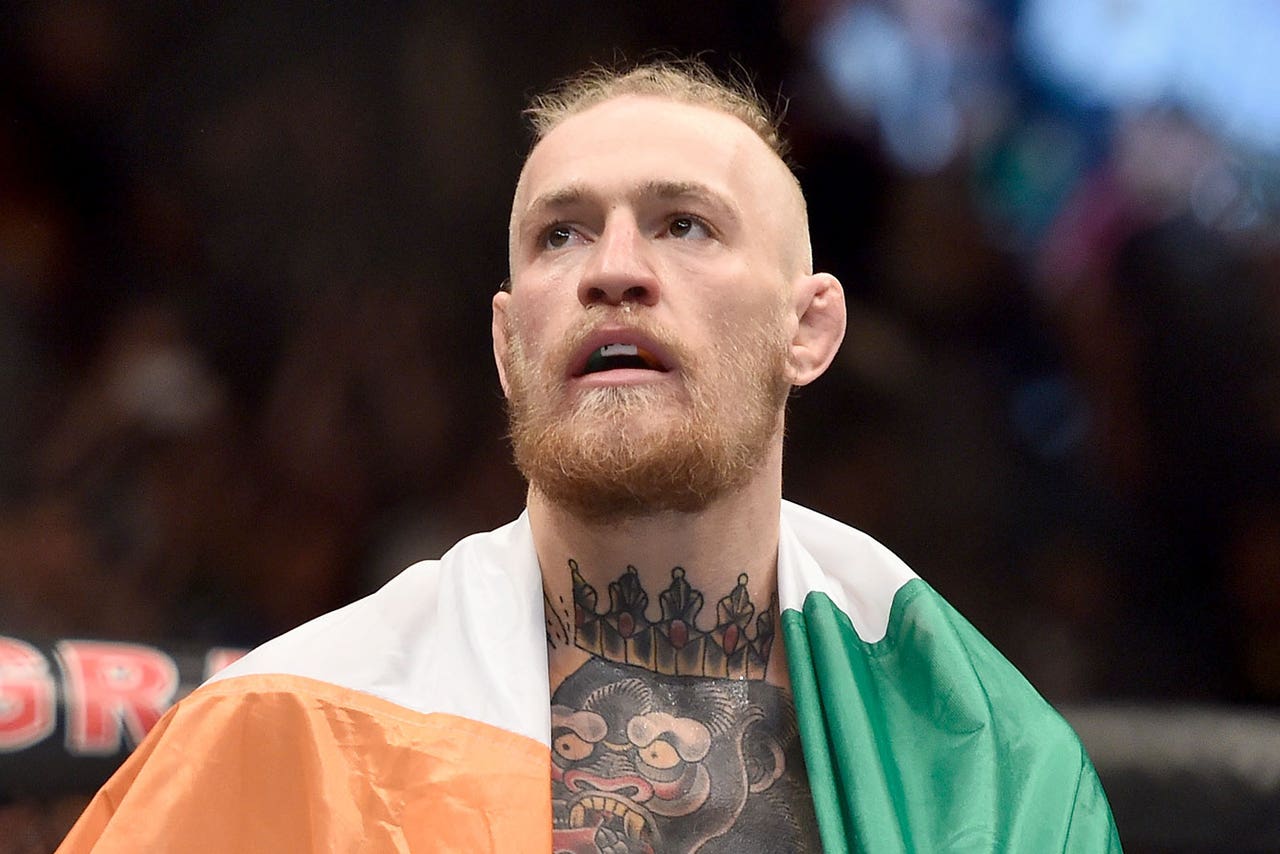 On the heels of the announcement of UFC Fight Night in Boston on Jan. 18, Conor McGregor appeared in Brazil on Friday to take part in the Q&A prior to the weigh-ins for UFC 179.
If anyone doubted the kind of emotion McGregor is capable of stirring, an angry and raucous crowd in Brazil greeted the brash Irishman with a chorus of boos and the Q&A session quickly devolved into a shouting match with fight challenges being thrown out left and right.
McGregor hasn't been quiet lately when speaking about Brazilian champion Jose Aldo, who fights on Saturday night, saying that he will dethrone the long time featherweight king with relative ease when they finally meet.
First things first is a main event bout against Dennis Siver in Boston, which McGregor says was all about the payday and then he'll face Aldo as soon as he's done with the German.
"Dennis is an easy contest. I like to think of Dennis as a keep-fresh, get-rich fight," McGregor said. "So I'm going to go in and put Dennis away, we're going to drag Jose Aldo back to Ireland, fill out an 80,000-seat football stadium and I'm going take the belt home to Ireland."
McGregor's fight with Siver will undoubtedly see him walk into the arena in Boston as a decided favorite in the contest. He sees Siver as the same kind of fighter that he faced in Ireland earlier this year.
"He has the same body type as Diego Brandao — small, short, he won't trouble me. He won't land one bit," McGregor said about Siver.
And for those with short memories, McGregor dusted off Brandao in the first round.
As far as Aldo is concerned, McGregor can't wait to tangle with the only featherweight champion the UFC has ever known. He's been asking for the fight since the first day he arrived in the promotion and now assuming he gets past Siver, McGregor will undoubtedly get the next crack at the championship.
"I am the No. 1 contender. The next time Jose steps into the Octagon after Saturday night it will be to face me. In the meantime, I took a fight with Dennis Siver to eliminate another contender. It's as simple as that," McGregor explained.
"(Aldo) has not submitted or knocked out anybody in the past five years. How's he going to touch me? I will be too quick for him. I will be too powerful. I will put him away."
The crowd in Brazil was at a fevered pitch throughout McGregor's near hour on stage. He never broke stride and even kept his sunglasses on during the entire session.
With the fans taunting and launching all sorts of obscenities his way in Portuguese throughout his entire time talking, McGregor did manage to fire back one message everybody familiar with the UFC events in Brazil would understand.
"Jose Aldo — u vai morrer!" McGregor shouted.
Translation — Jose Aldo, you're going to die. 
---
---