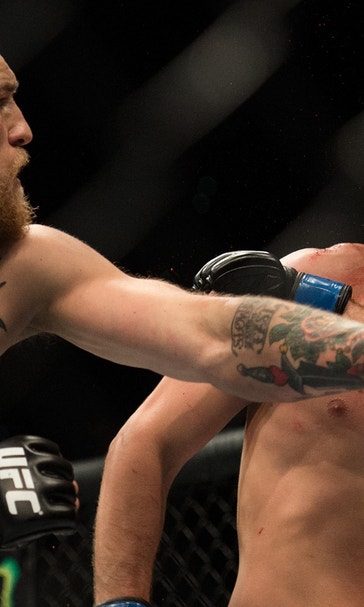 Conor McGregor explains why he beats Nate Diaz in the rematch at UFC 202
November 15, 2016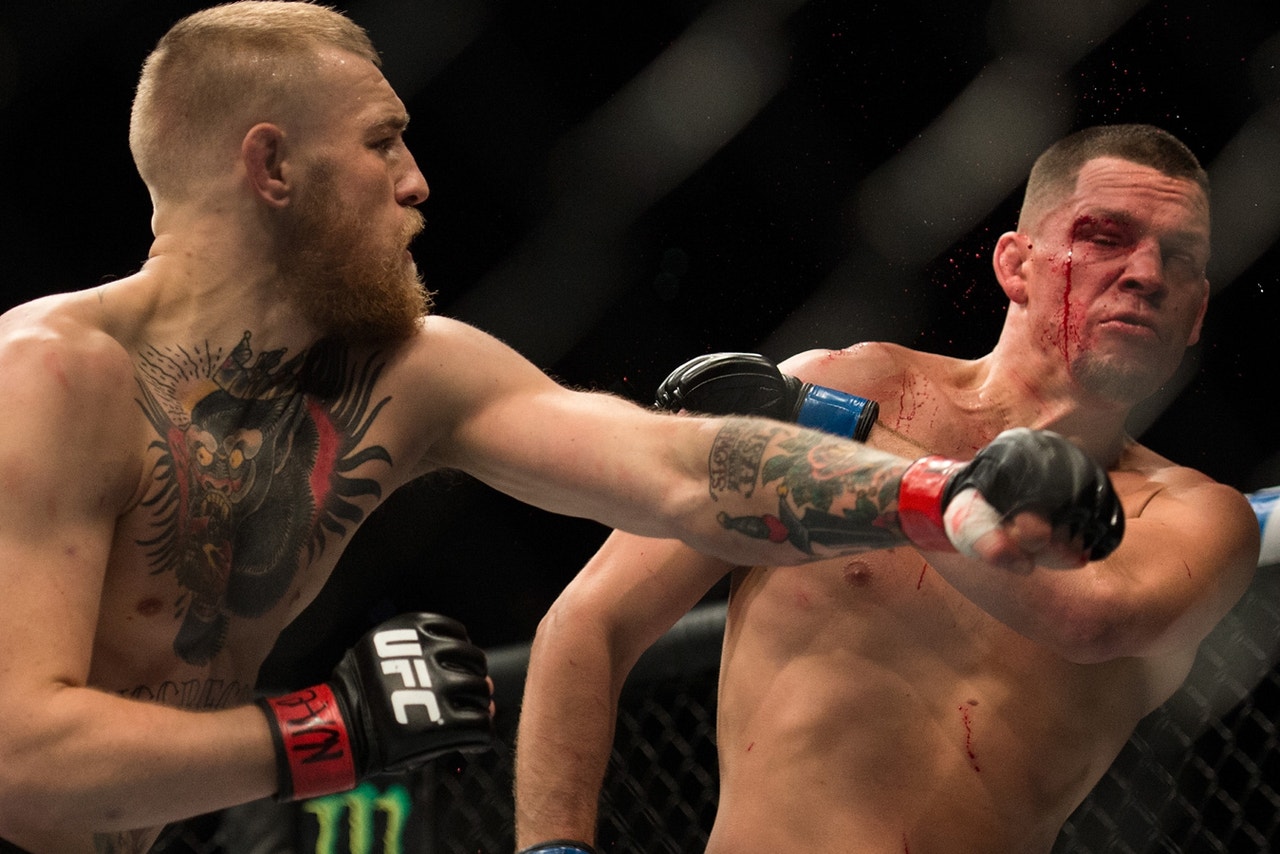 Conor McGregor never imagined when he stepped into the Octagon with Nate Diaz this past March that the end of the fight would effectively turn his attention from becoming a three-division champion to obsessing over a loss that he believes shouldn't have happened.
Diaz submitted McGregor in less than 10 minutes when they met at UFC 196, but the loss didn't send the featherweight champion into a downward spiral searching for answers.
Instead, McGregor found a drive and hunger like he had never felt before.
McGregor wanted revenge and within 30 minutes after the first fight with Diaz was over, he was already calling the UFC to ask about a rematch. As the company's biggest draw, McGregor could have made several demands when asking for a second shot at Diaz but he only asked for one.
Like a scientist mixing chemicals in a laboratory, McGregor wanted all the variables for the rematch to be the same as the first fight — and that included facing Diaz at 170 pounds despite neither one of them normally competing anywhere near that weight class.
"I feel I was in control of the contest. I was slapping the head off of him. Let's be real here. So that's it. I just wanted to keep it as is," McGregor said when asked about the conditions for the rematch. "Have my training camp and preparation for that frame, for that larger man and that's it. I wanted no changes. So I got it."
If there was one switch from the first fight to the rematch it was Diaz actually having a training camp to prepare for McGregor this time around.
For the bout at UFC 196, Diaz had less than two weeks to get ready for the fight and when you factor in travel, media commitments and weight cutting, those days dwindled into hours.
Diaz has spent months preparing for the rematch but McGregor warns that he's had the same amount of time to make the necessary adjustments.  McGregor is smart enough to admit his shortcomings in the first fight, especially when it came to underestimating Diaz's reach, size and durability.
So for the rematch, McGregor spent north of $300,000 to build a camp in Las Vegas, flying in numerous training partners to emulate Diaz and focus his every waking moment on fixing what went wrong the first time.
"It's certainly made a positive difference for me," McGregor said about having a full training camp specifically tailored for Diaz. "I've experienced that motion, that range, that weight, time and time again in the camp. How can it not make a positive feeling for me. I'm interested to see what the boy has done with a full camp. He was talking all this 'oh well I didn't have a full camp and that's the reason I got my ass whooped for most of the fight until he couldn't whip my ass no more'. So let's see what he has. Let's see what his full camp has done.
Part of McGregor's focus during training camp beyond just training with fighters who could match Diaz in size and stature was improving on the conditioning issues that backfired on him back in March.
McGregor brought in nutritionist George Lockhart to handle the fuel he was feeding his body and then he paid special attention to making sure he was prepared for a 25 minute war against a fighter known for having a concrete chin and a perpetual gas tank that seemingly never fades.
It all adds up to a healthier and happier McGregor, who will compete at welterweight for only the second time in his entire career, but he does so knowing that he's actually got the power and the conditioning to hang with Diaz for all five rounds this time.
Even if he doesn't believe the fight will actually last until the final bell.
"I'm still going to go after the boy. I'm still going to put him up against that fence and I'm still going to bust that soft skin up," McGregor said. "He might have a rock chin, but he's got soft skin. So I'm going to open that face up real nice. The difference will be, I'll still be there in the later rounds. I'll still be at that tempo."
Ever the wordsmith, McGregor even finds a way to equate his loss to Diaz to an episode of "The Simpsons" while describing how he punched himself out early and then faded late.
"You ever see that episode of "The Simpsons" where Homer starts boxing and he's competing and he's just in the ring and he's getting the head slapped off him, boom, boom, boom and then the guy just can't punch him no more and then Homer tips him and the guy falls over," McGregor said. "That's similar, that's the way Nate was in that fight. He's like Homer Simpson.
"He took the shots until I couldn't hit him no more. He's going to be no different this fight. He's going to just take the shots and hope that I can't hit him no more. Only I'm going to still be there poking him to the face so I look forward to it."
McGregor may have bitten off a little more than he could chew in the last fight when he said he'd finish Diaz in less than one round. This time, McGregor is making it a point to say that he's prepared and ready for 25 minutes of hell in there — even if he's predicting a finish in the same amount of time Diaz needed to put him away in March.
"I will be prepared for five. I will go in anticipating five (rounds). I didn't give him respect. He can take a hell of a smack, the boy can, but he will take a hell of a lot more," McGregor said. "I still feel I'll repay the favor, second round."
Of course, confidence has never been a problem for McGregor throughout his campaign with the UFC, but this is also the first time he's truly faced this kind of adversity.
McGregor has heard naysayers claiming that Diaz finally exposed the outspoken Irishman for the fraud he's been all along.  That McGregor defeated Chad Mendes after he only had two weeks to prepare for their fight. That McGregor landed the luckiest punch in history to finish Jose Aldo in 13 seconds.
Fortunately for McGregor, he doesn't pay attention to any of it.
It's the same way he's not thinking about what might happen if he falls to Diaz a second time. Defeat is not an option in McGregor's mind and that's why he's not approaching the rematch with a loser's mentality.
A loser will address the 'what if' and 'what now' if the fight doesn't go their way. McGregor only sees one option when thinking about Diaz and contemplating the moment when he finally stares back across the cage at him for the first time in five months.
"100-percent. You've got to win, you've got to go out there and win," McGregor said. "But most importantly I'll go out there and represent my training, represent my team, represent the hard work that I have put in and go out there and shine August 20. I've done it many times. I shine under those lights and I will do it once again August 20.
"I feel strong in my mind. I always do. I don't let defeat phase me. Like I said before, the true champions can come back. The true champions rise again and I am a true champion. So I look forward to rising again August 20."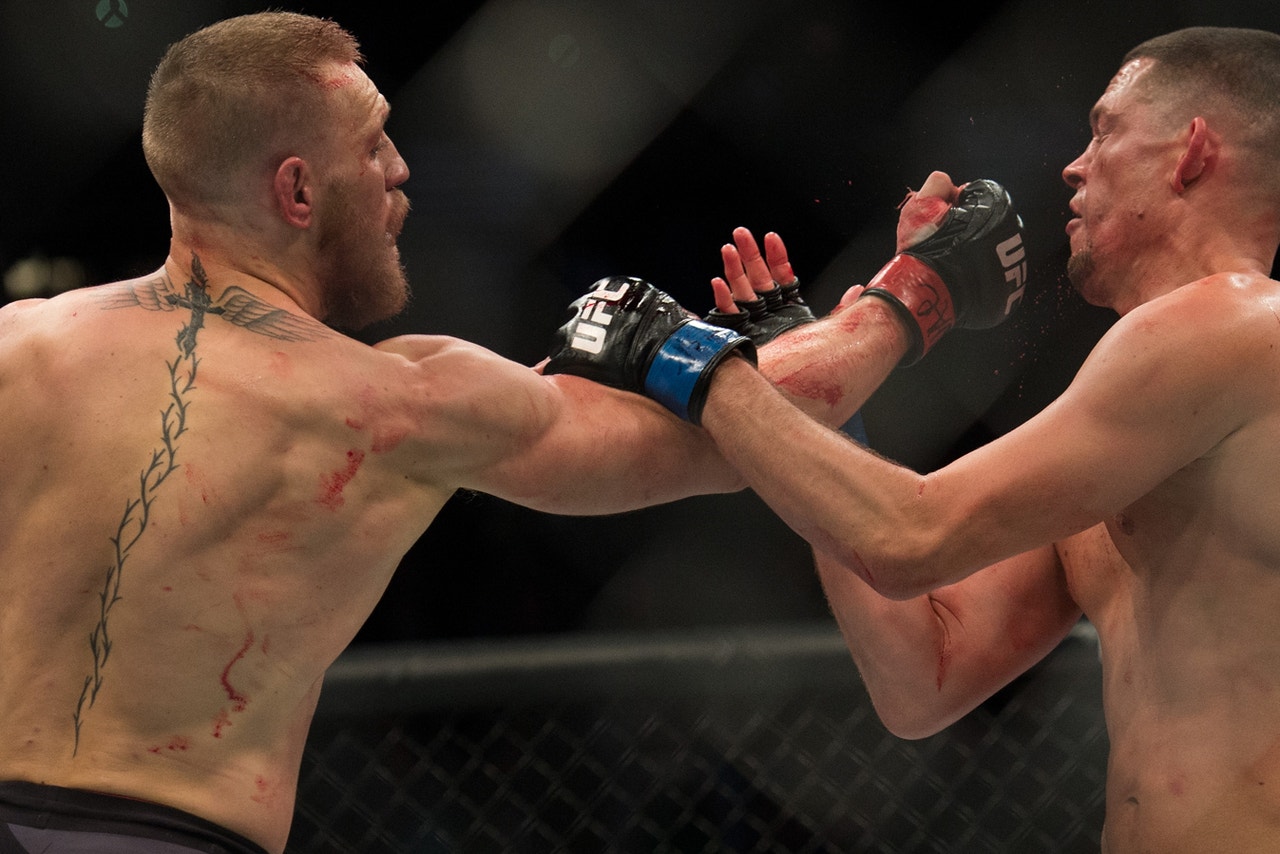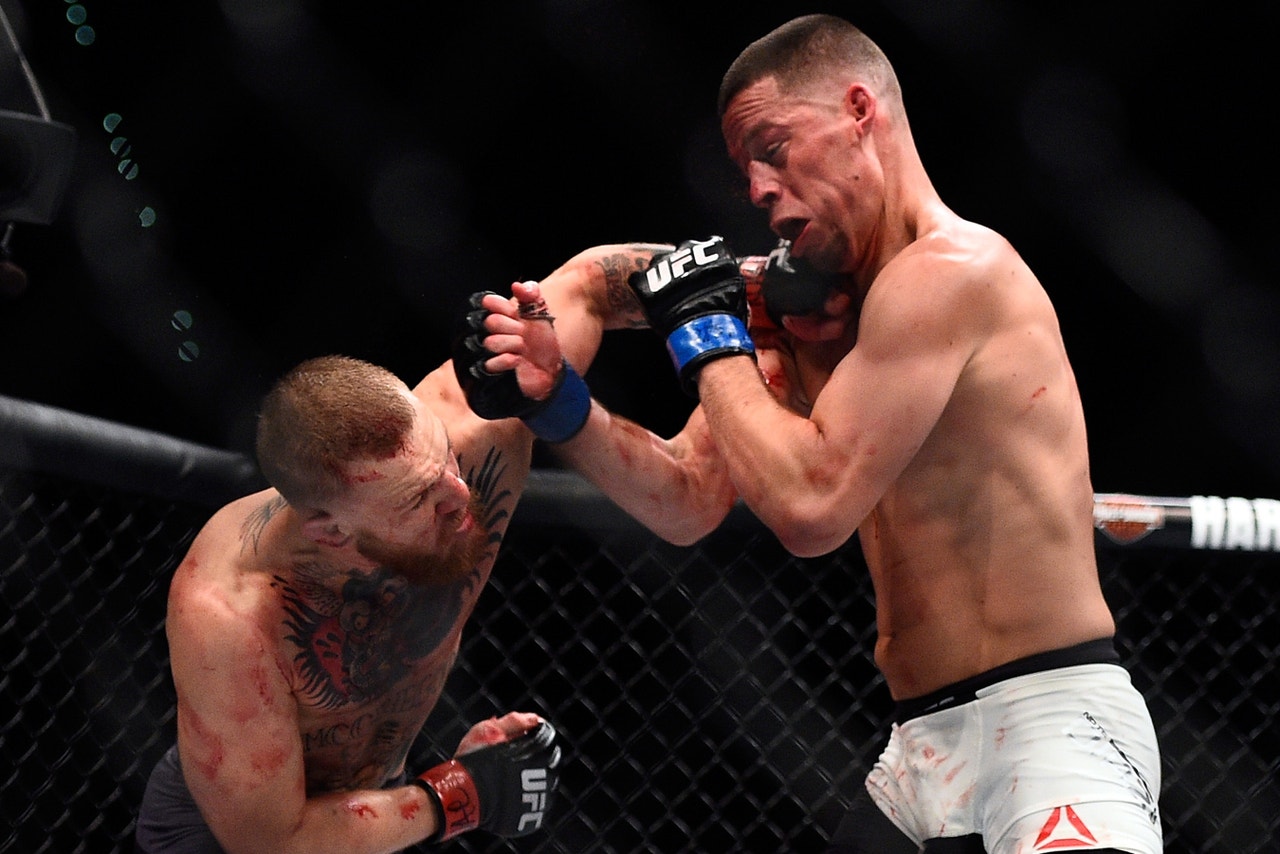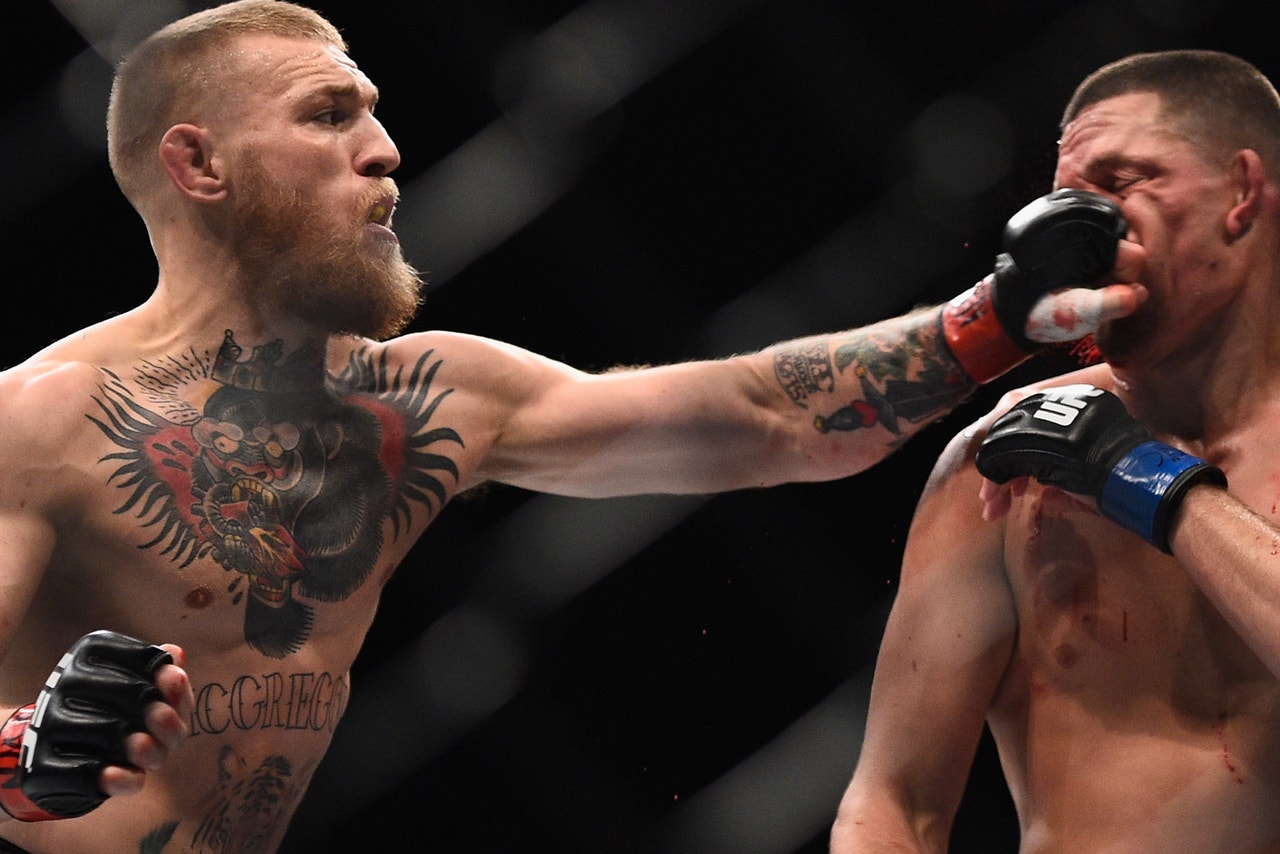 ---
---